Throughout my wedding photography career so far I've taken more photos than I can even remember. It'll be hundreds of thousands. And I was recently challenged to choose my favourite 10 images I've ever taken whilst photographing weddings. Lemme tell you, it was one helluva a CHALLENGE to narrow it down to just 10!!
My favourite wedding images are the ones that just gave me a FEELING – and there were so many others that I wanted to include but couldn't as the list had to be just TEN!
*Please PLEASE don't be offended if your photo didn't make the list – it doesn't mean I don't you or your photos!
Here they are (in no particular order!)
1. A lockdown wedding in York
Hannah & Daniel were married in April 2021 when there were still lots of lockdown restrictions in place. It was a numbers restricted wedding and their reception meal had to take place outside. But the upshot of all the restrictions was that the York Minster was closed and we were able to get this epic shot right outside the front door. They said they were camera shy too!
You can read the full blog of Hannah and Dan's wedding here.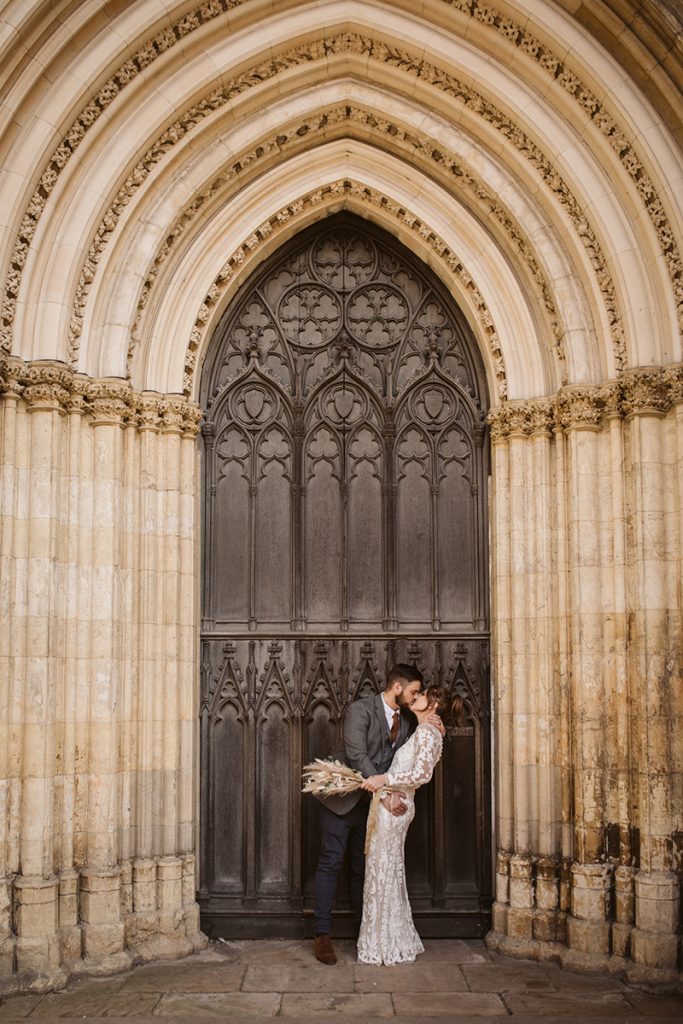 2. A Grandfathers love
I snapped this one as goodbyes were said at this beautiful wedding in the walled garden at the Fig House at Middleton Lodge. It was that beautiful golden time of evening, after dinner and before dusk. And his expression just says it all really, doesn't it?
Also is it cheating if I list it in both colour AND black and white as I just can't choose?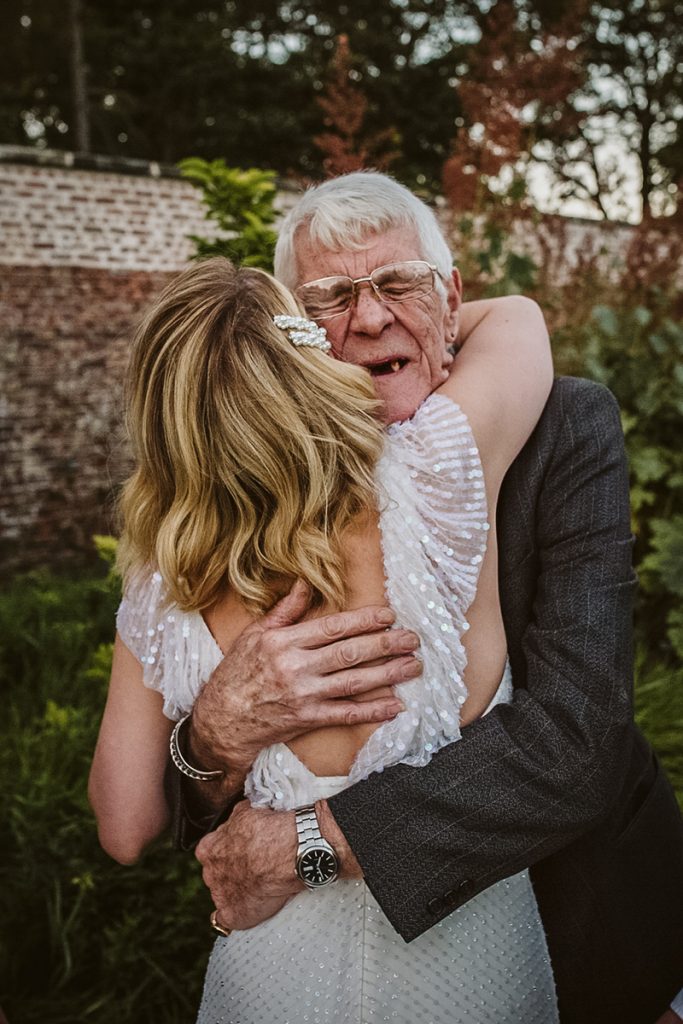 3. Taking a walk
This one meant a lot to me as I used to work with Emily and she's one of the kindest souls you could ever hope to meet. They should have got married in May 2020, and bless them, tried again for early December 2020 but the never-ending twists and turns that lockdown brought meant they were foiled again.
Finally in early April 2021 this lovely pair were able to tie the knot, with just their parents as witnesses (and me and Kieran Paul Photography on film!) The lockdown rules meant they couldn't have a reception, or even a meal outside, so we just went for a walk around their local town. Let me tell you, it really brought joy to a lot of people that day, to witness such happiness after that long, dark winter lockdown.
This photo was snapped just as the wind picked up Emily's beautiful Sassi Holford gown and she turned to check she wasn't having a Marilyn Monroe moment.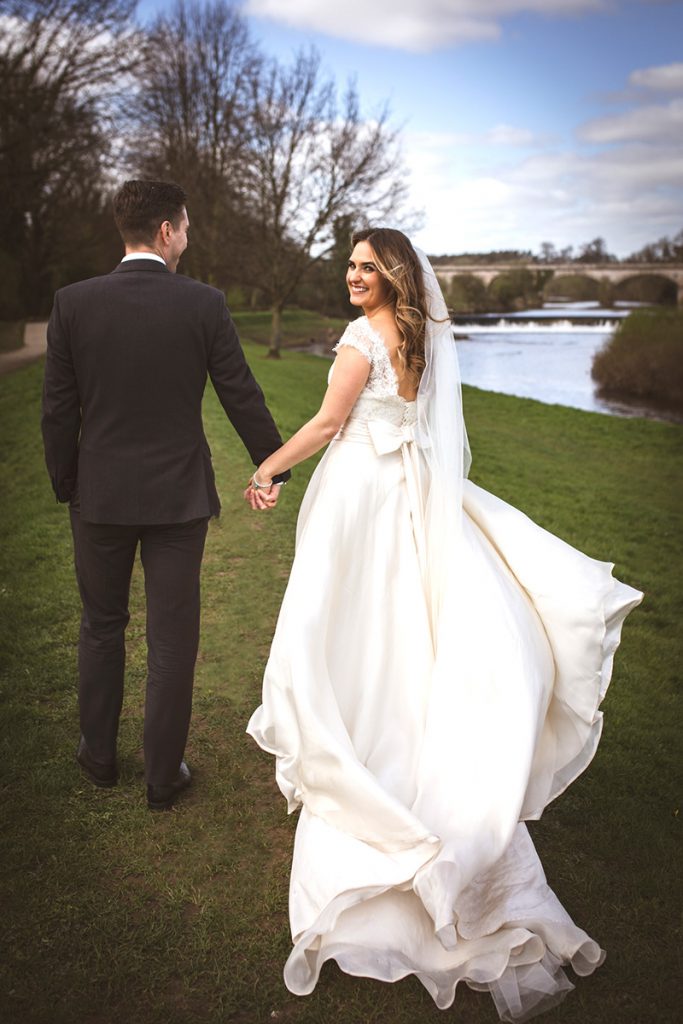 4. Colourful, joy, expression…..AND A WHOLE LOTTA CONFETTI
I LOVE, LOVE, LOOOOOOOVE CONFETTI! The more of it the better and if you're asking for my opinion, the biodegradable paper disks are the best. Proper confetti have them to suit pretty much every colour scheme. The dried flower stuff will just get in your mouth – trust me on this one!
Anyway, here's Megan and Mason fully enjoying being absolutely showered in the stuff at Happy Valley Norfolk.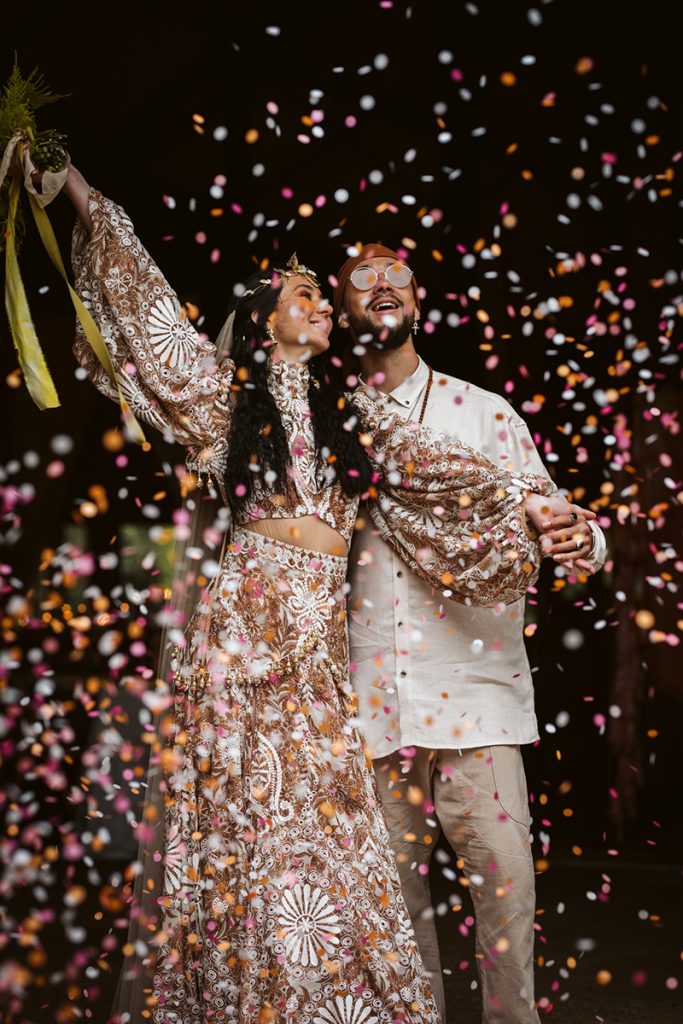 5. Love has no age
This sweet couple contacted me to capture their big day at Goldsborough Hall in August 2021. "We're in our 70's" they said, "will you be happy to photograph people of our age?" Yes, indeedy! Kate and Clive are the ultimate proof that love has no age. And also – how stylish does Kate look in her dress from Snooty Frox Harrogate?
Rock My Wedding loved this couple so much they popped it on their instagram grid too.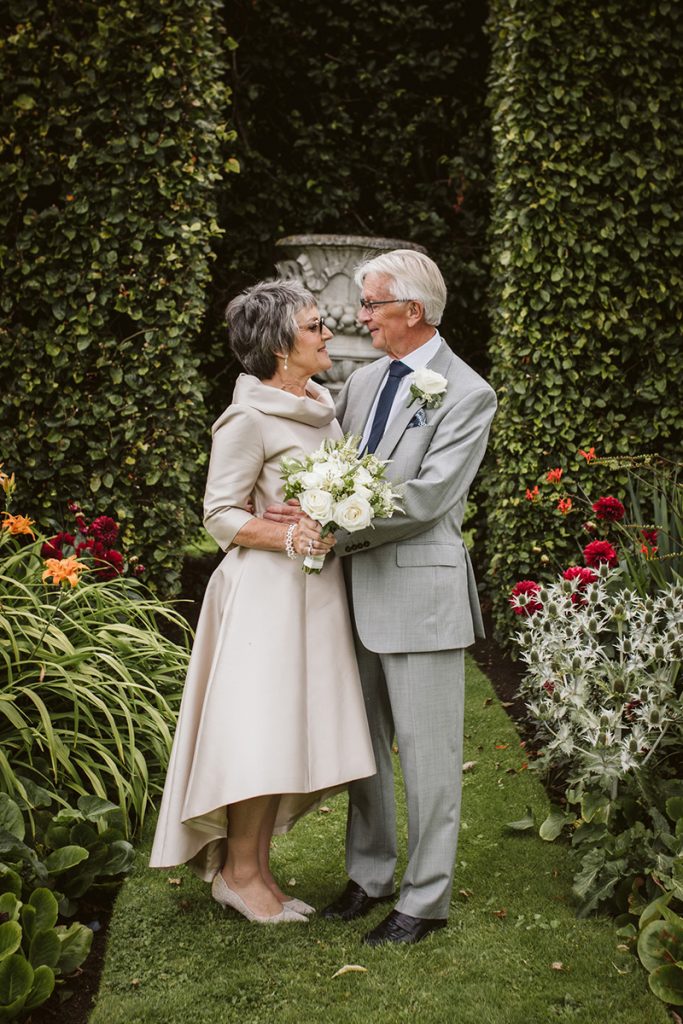 6. A sweet moment between this camera shy couple
Tom & Demi were possibly one of the most camera shy couples I've ever worked with. But with the help of a pre-wedding shoot, they got into the swing of things for their winter wedding at Holdsworth House and I was able to capture this sweet moment between them when they thought I'd stopped shooting. (I NEVER stop shooting unless I've actually gone home!) You can read their full blog here.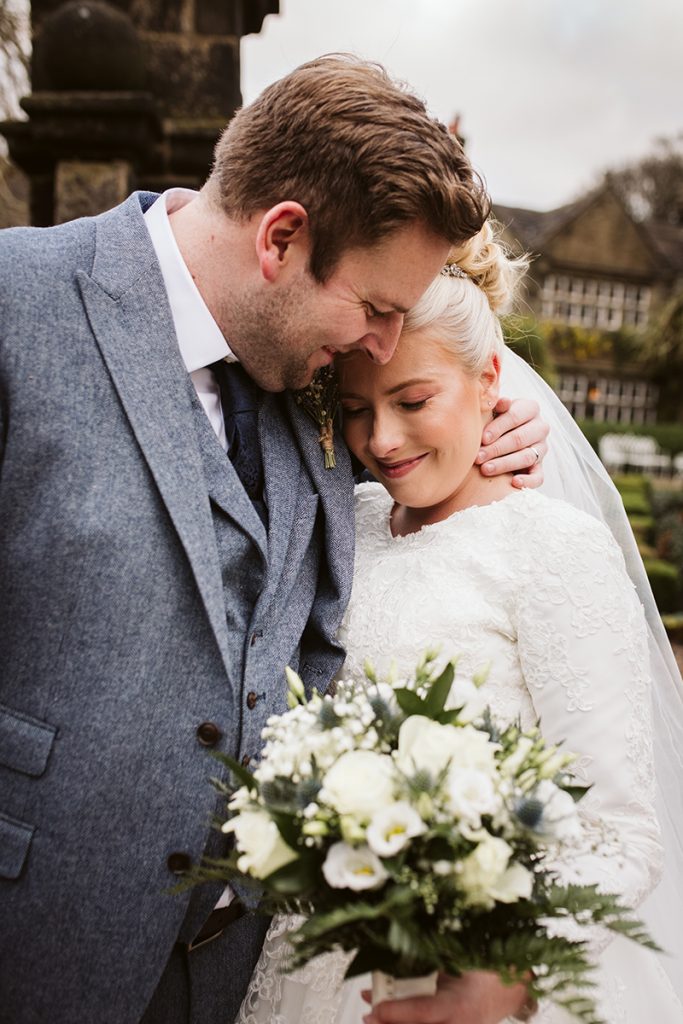 7. The Groom's reaction
This was one of my all time favourite end of the aisle reactions EVER. And it's why I love wedding photography. The nervous groom was just so overcome with emotion – and I just love everyone else's facial expressions too. Just perfect.
This turned into a great party at New Craven Hall – you can read the full blog here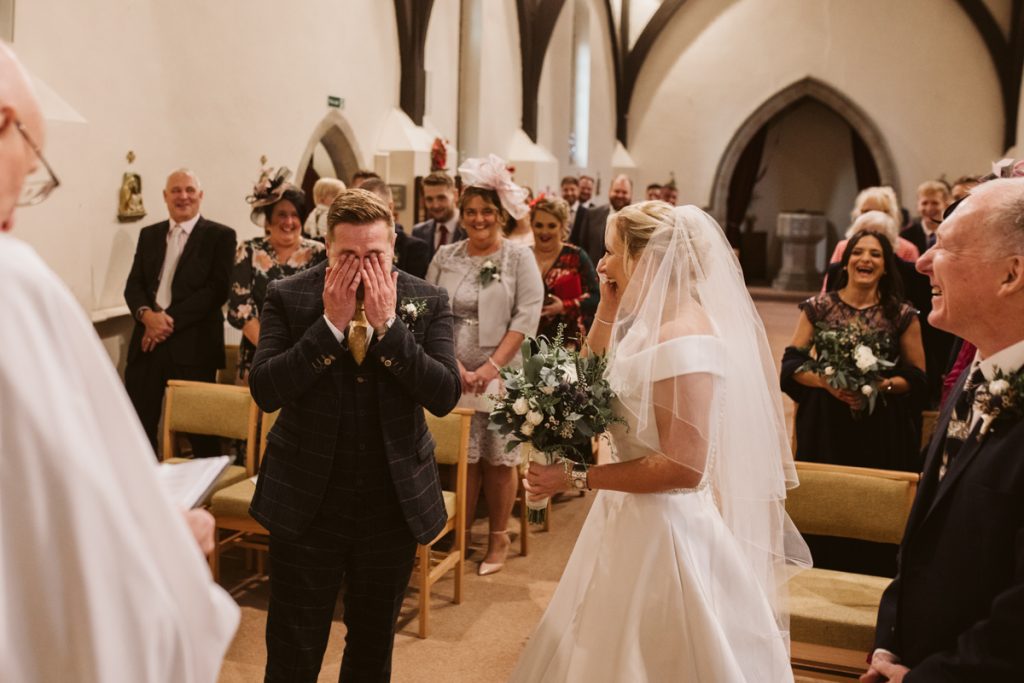 8. Another tender moment
I love nothing more than a wedding venue with some cool and quirky features to make use of for photographs, such as this boat at Skipbridge Country Weddings. In fact, Skipbridge is everything I love about weddings. Laid back, outside, beautiful scenery, festival style and there are Llamas! Fun with a capital F!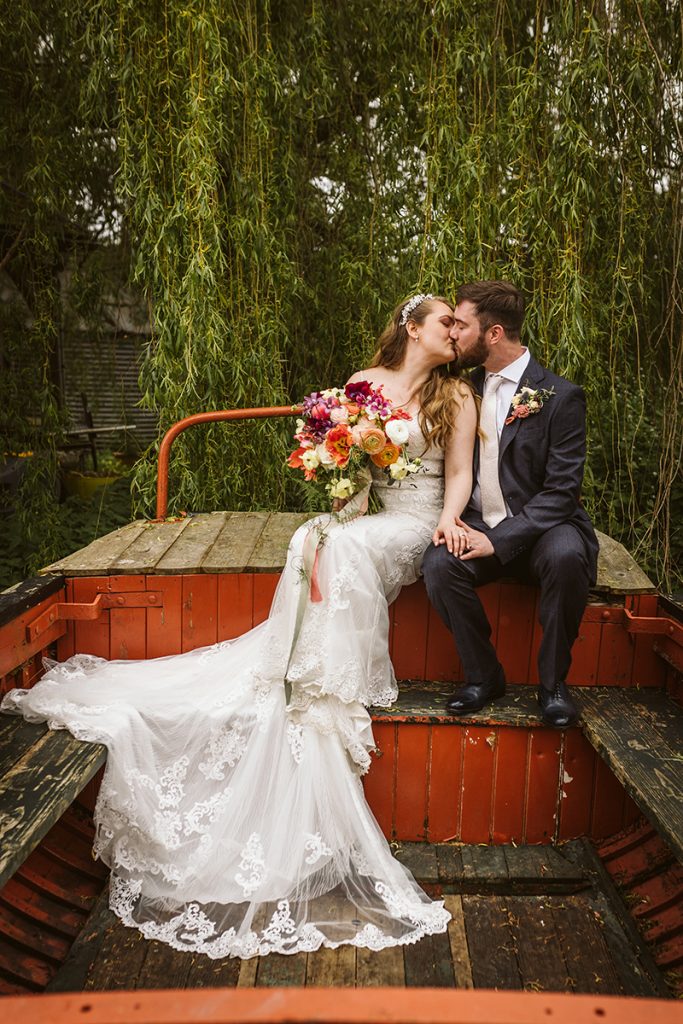 9. Pure joy
The expressions, and the LIGHT. You'd never have thought this was on a chilly February day, would you?
I don't know what Sam was whispering into Becca's ear here – but whatever it was really made her smile. This was my first taste of a Boho Wedding at The Giraffe Shed in North Wales. Birdie Campervan was the name of this gorgeous pink vintage VW photo booth and the STUNNING fresh and dried flower bouquet was by Sass Flower.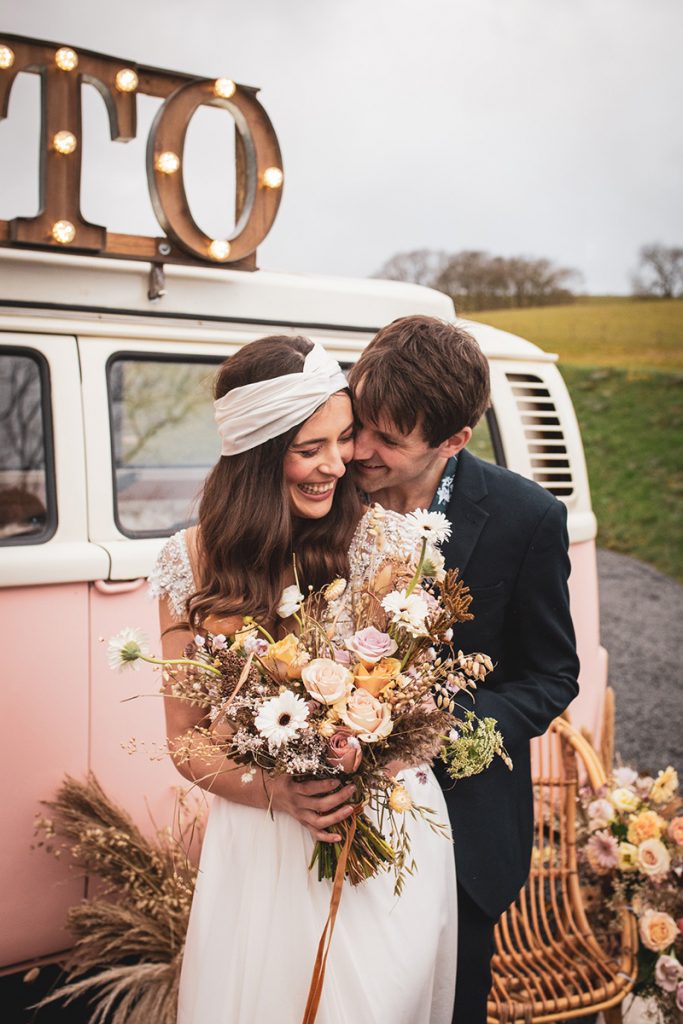 10. Let's get this party started!
Gosh I love getting amongst it on the dancefloor at Weddings. The enthusiasm here was intense! And this was all at about 5 o'clock in the afternoon! Time simply does not matter when it's your wedding day hey? The Undercover Waiters were the ones who had whipped the crowd into a frenzy, and they were awesome.
I LOVE working in the wedding industry. So many talented people, so much happiness, so much fun.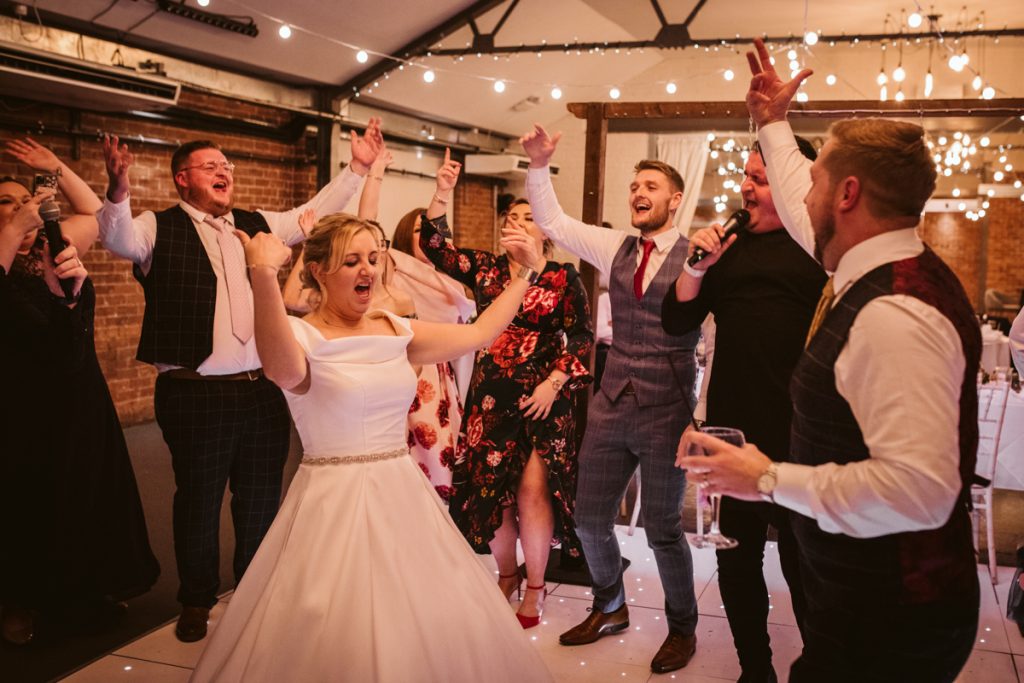 Of course, this is just a snapshot of my wedding photography style – I take hundreds of images at each – heres more info on my photography style and how I photograph a full day wedding.
If you love these images too and are looking for your own wedding photographer – please fill in the enquiry form and lets get chatting!