Dreaming of a Tipi Wedding? There are loads of venues out there that have permanent tipi structures, or you might choose to hire a tipi for your garden or another area of land.
Alexander Weddings
Alexander Weddings is a tipi wedding venue based at Lake Henry near Northallerton. We created this shoot there as we emerged blinking into the spring sunshine from the 2021 lockdown. We wanted to show how to create a blush boho themed wedding. Full supplier details are included at the end!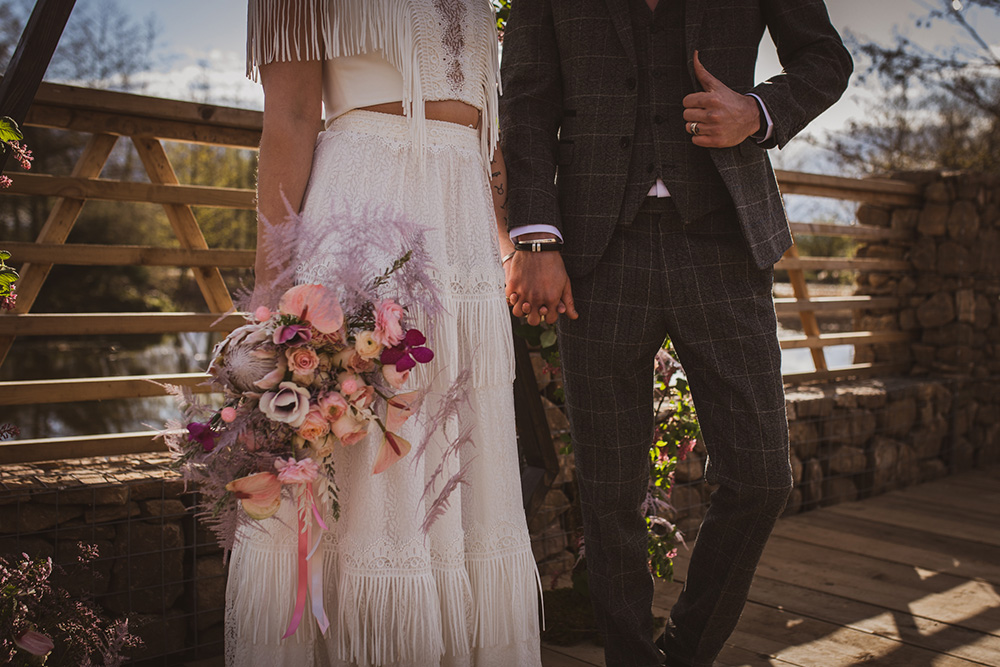 So, why choose a Tipi Wedding?
They look beautiful! There's something really majestic about a nordic Tipi set in the English Countryside! (Drone photos courtesy of Your Story Weddings)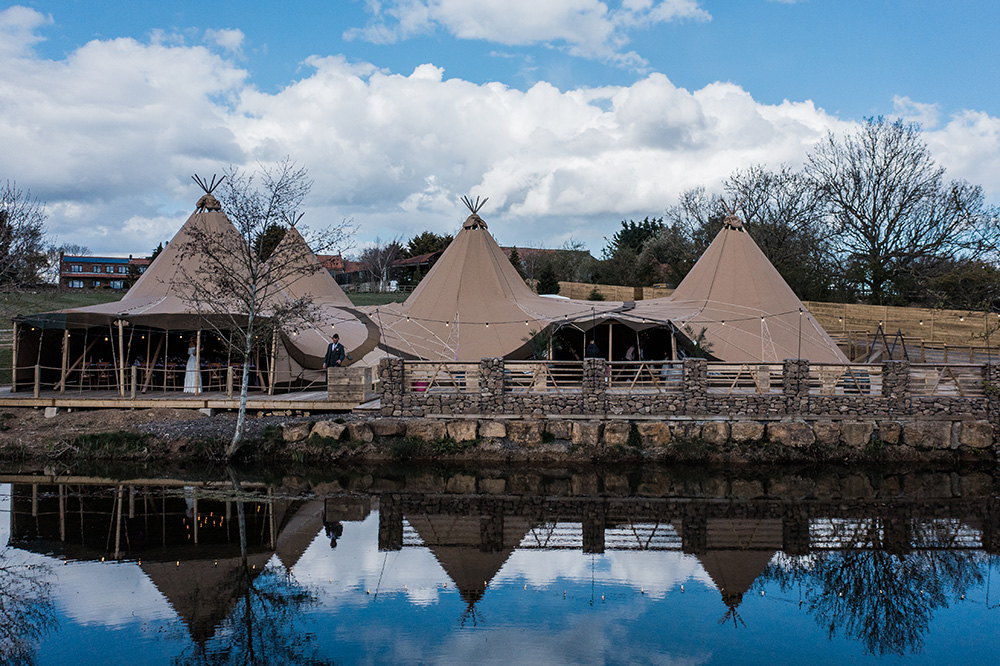 They are super cool – think fire pits, snuggly blankets, twinkly fairylights. And in this case a gorgeous decking area by the lake. And yes, there are canoes for the brave!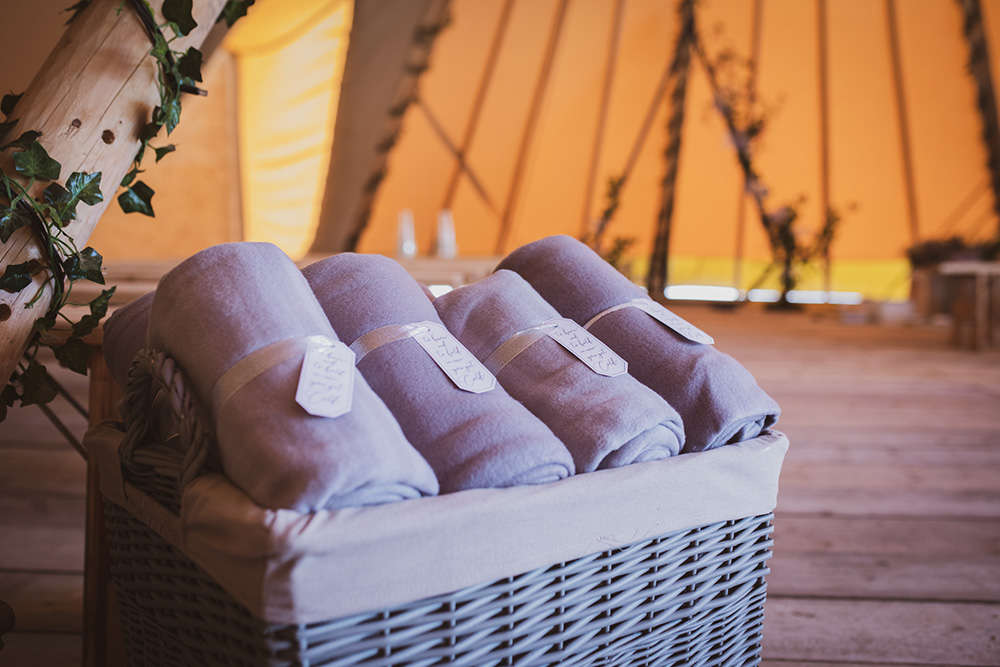 They're a blank canvas, so you can design your wedding exactly how you'd like it. I would highly recommend hiring a stylist to bring your tipi wedding vision to life. This tipi wedding was styled by Birdcages and Dragonflies with Neon Lights provided by Love Lights The Way.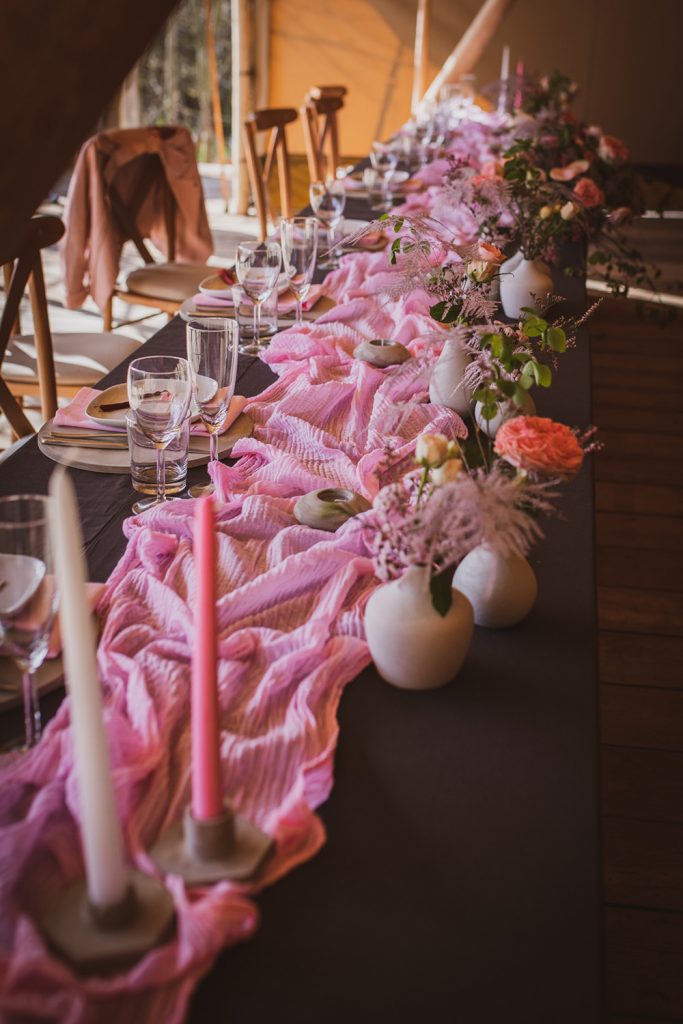 Key considerations for your tipi wedding…
Can you get married there?
Arguably the most important point. You'll need to check with your venue if it's licensed for civil marriage. And if it isn't, then the best way to celebrate your marriage with your friends and family is to hire a celebrant.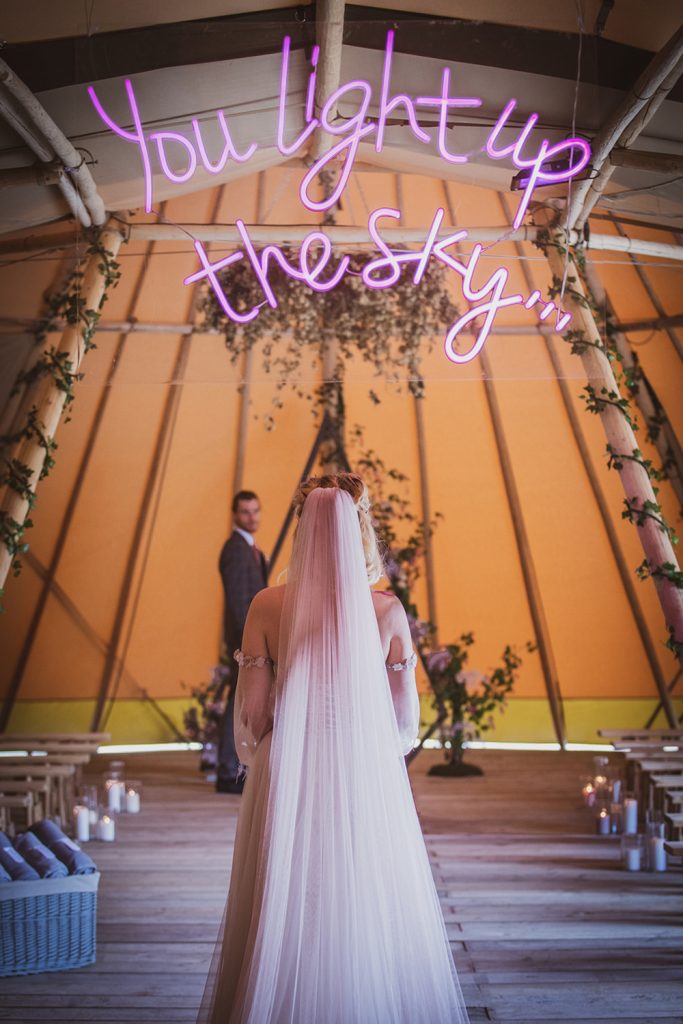 The Weather
Let's be realistic, you can't plan for the weather in the UK. And a tipi will keep you all dry from rain. However, the reality is tipi weddings are best suited to the warmer months – Alexander Weddings only takes bookings between April and October for this very reason.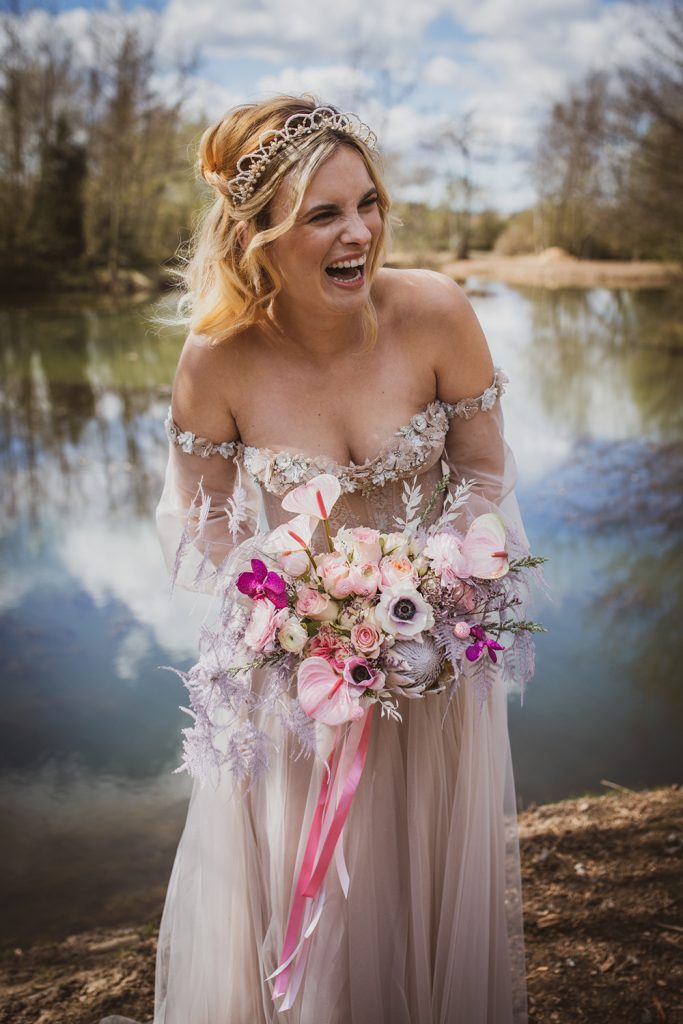 Catering
Most tipi weddings do not have in-house catering, so this is something you will need to factor into your budget and your plans. The good news is though, you can choose exactly what you want. There are SO many options out there from hog roasts to wood fired pizza vans to grazing boards, like this one provided by Birdcages and Dragonflies.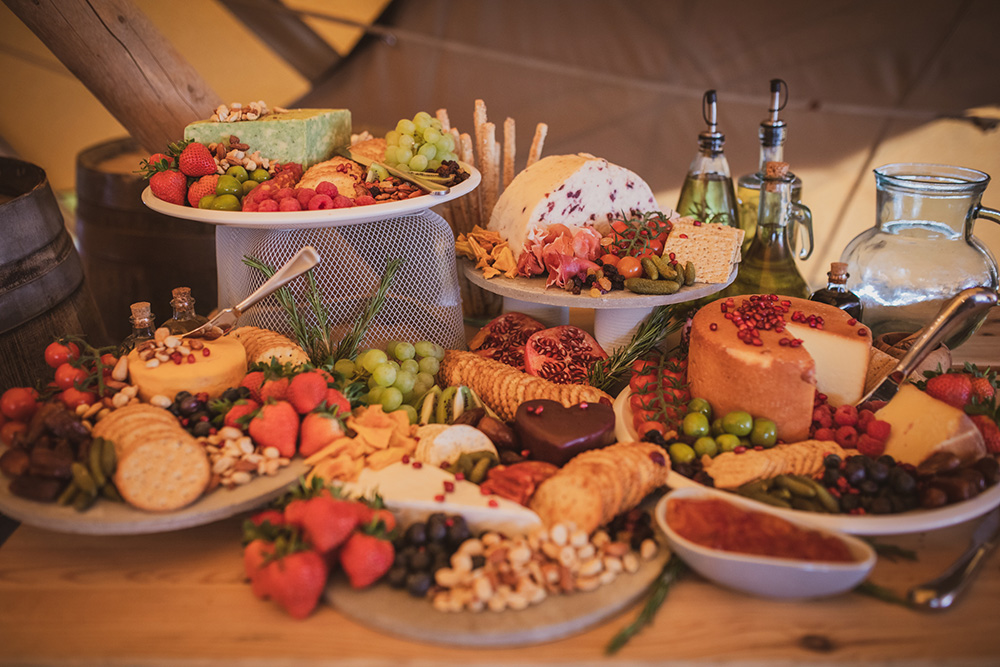 Accommodation
There is a camping village available at Alexander Weddings, but you will likely need to find a few more options for your guests. You'll also need to make sure taxis / transport is booked plenty in advance so all of your guests can enjoy the party. And on that note….
Music and Entertainment
A blank canvas tipi wedding venue does mean you'll need to hire in all of your musical entertainment too. And you'll probably need to check sound restrictions with neighbouring properties.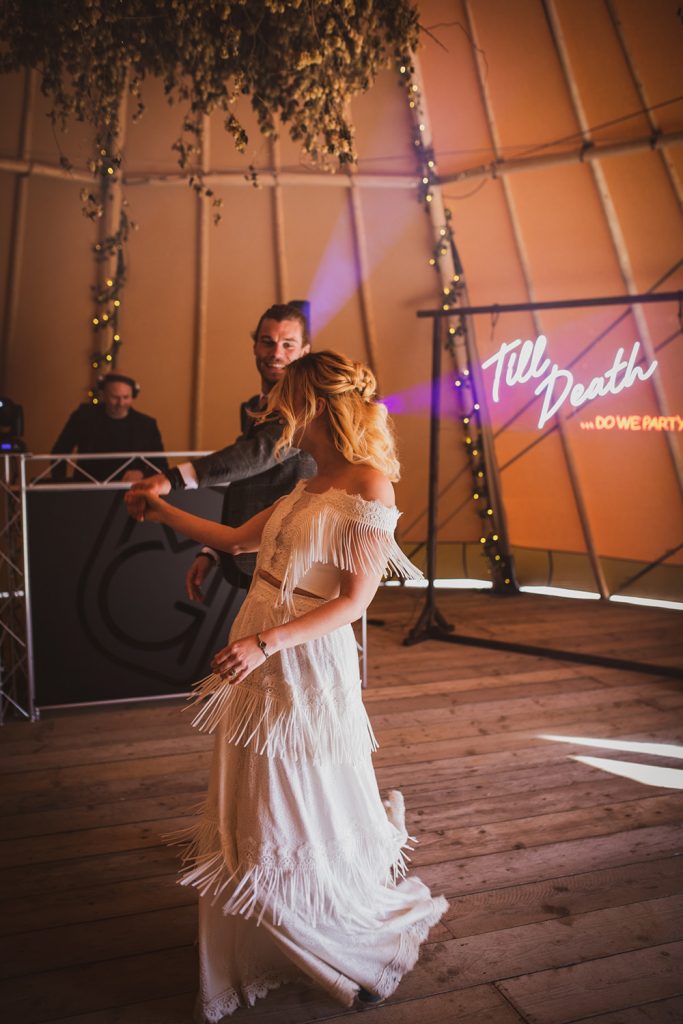 The lighting
As a photographer, it's my job to think about the lighting and what I will say about tipi weddings is this: They can be dark inside! There's nothing wrong with that – but a tipi wedding is probably not the best set up for fans of the light and airy style.
Any good photographer will light your photos appropriately, but expect that might mean using flash in the evening. Here's one of Sophie and Pete I took in the entrance to the Tipi using natural daylight.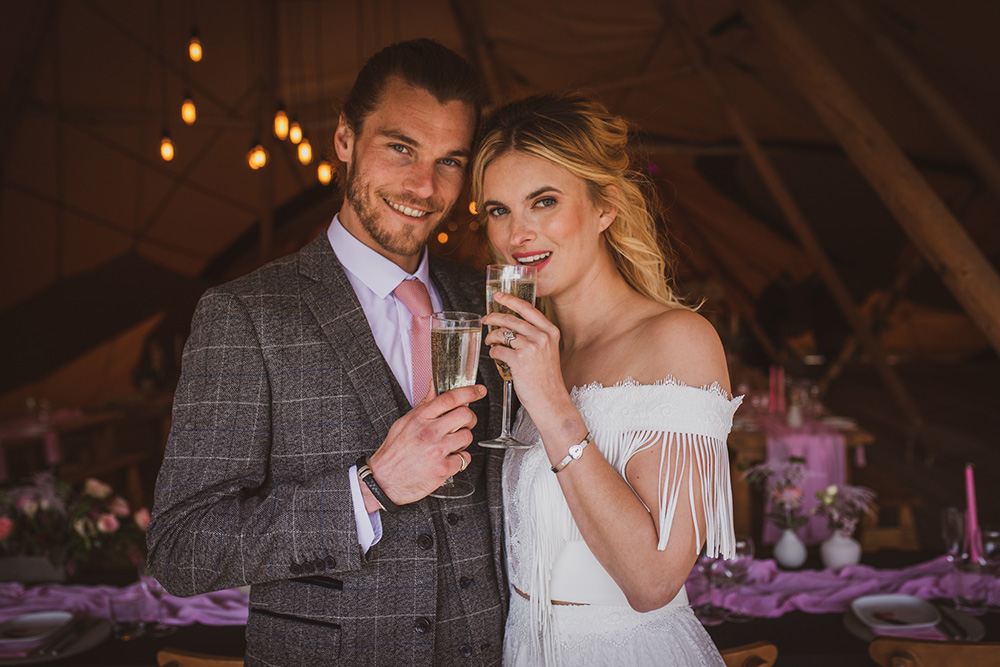 The supplier squad
Photography – Hannah Brooke Photography
Hair and Make up – Chrys Chapman MUA
Venue – Alexander Weddings
Styling – Birdcages and Dragonflies
Floristry – Meadows & Mulberry Weddings
Neons – Love Lights The Way
Dresses – Leigh Hetherington
Veil – Sash + Veil
Crowns – Glorious by Heidi
Suit – Haworth Menswear
Cake – Where the ribbon ends
Stationery – Somers Creative
Celebrant – Melanie Gail
DJ – DJ Mark Green
Videographer – Your Story Films
Flower girl dresses – Laura Lea Boutique
Jacket – The Mermaid Effect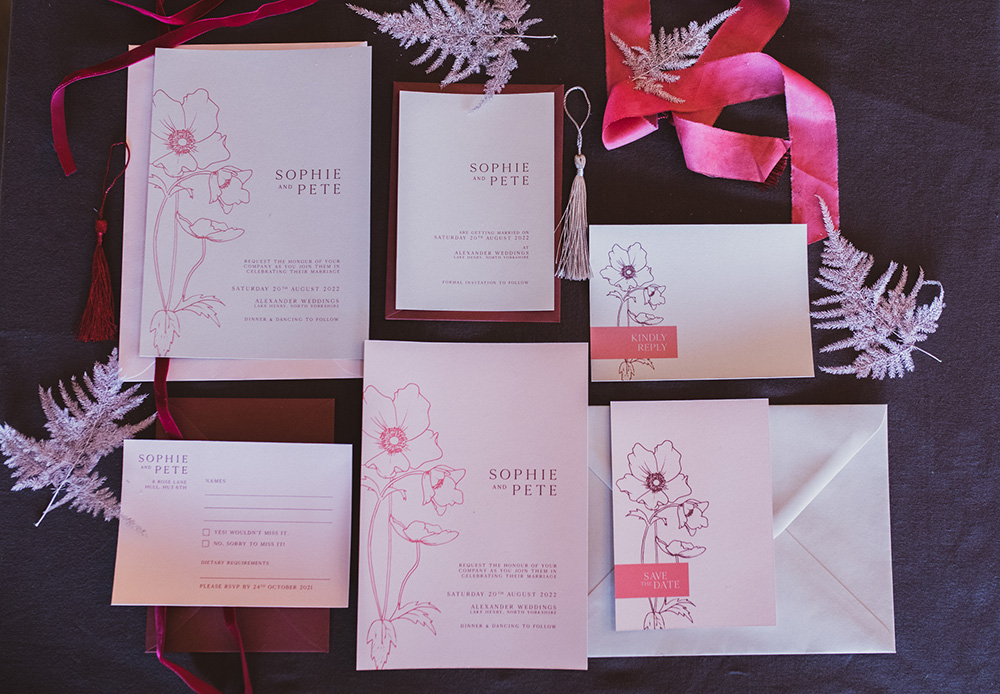 LOVE these images? Contact me if you'd like to chat about me photographing your big day.