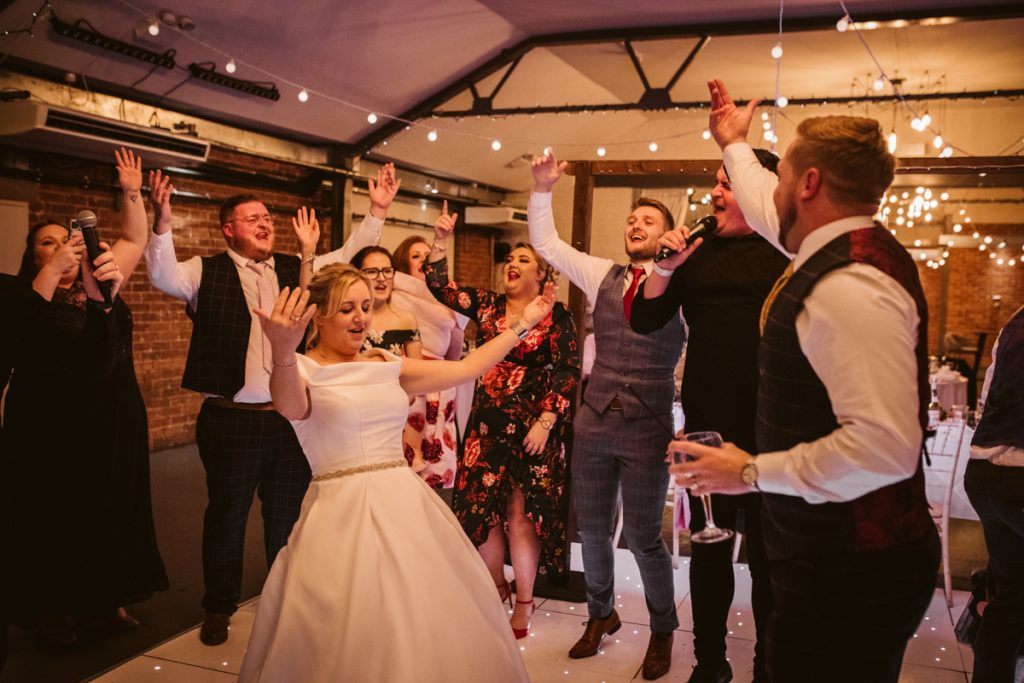 Hannah and Chris' New Craven Hall Wedding was the epitome of my wedding photography strap-line: Fun loving people doing the big life stuff.
A year later than they'd originally planned (due to covid), Hannah & Chris' wedding was a fun celebration of family, friendship and love. And the first New Craven Hall Wedding I've had the pleasure of photographing too.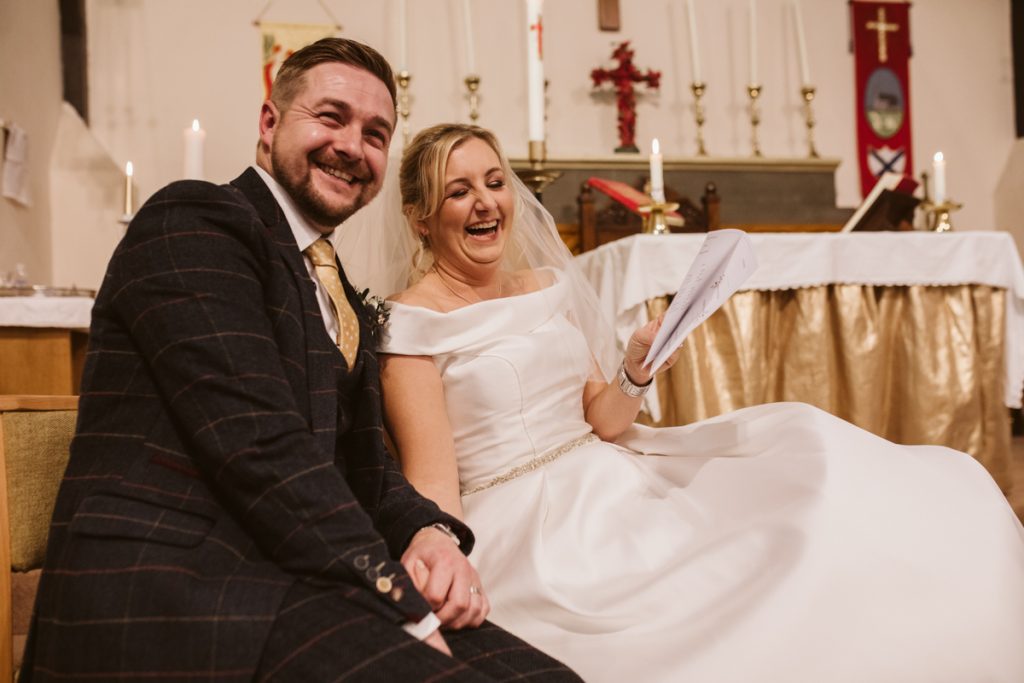 The couple
Hannah and Chris have been together a few years and along with their son, Alex, make one of the happiest families you could hope to meet. I actually used to work with Hannah, so it was lovely to get a front row seat to their wedding.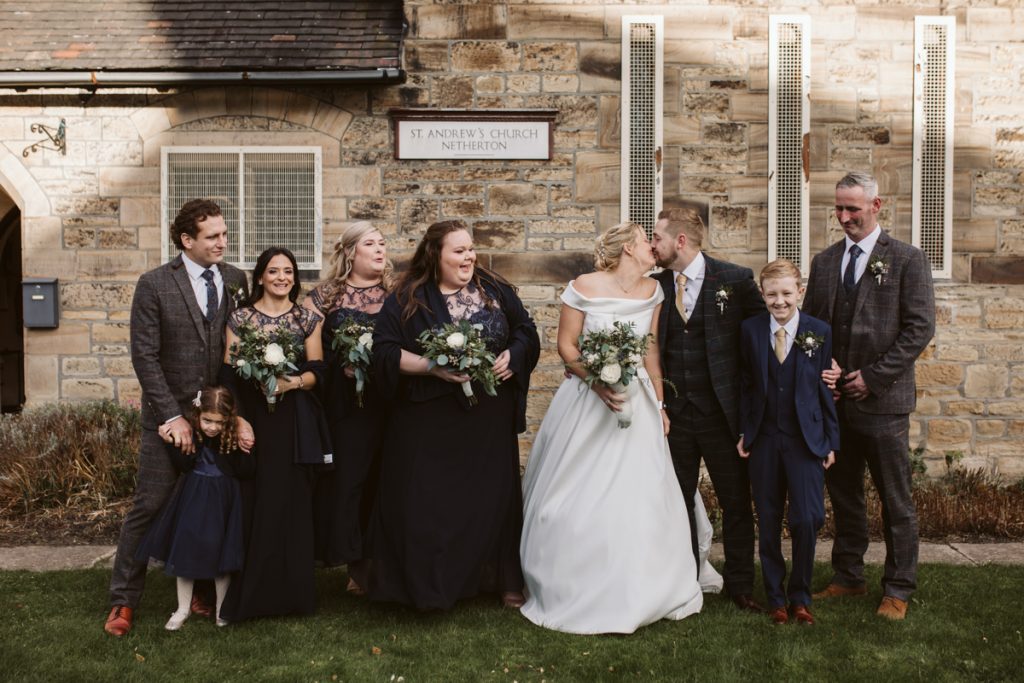 The ceremony
Held at their local church – St Andrews at Netherton, their ceremony was a beautiful celebration of their love. And have we ever seen a better end of aisle reaction from the Groom? Loads of opportunities for me to snap candid moments between Hannah, Chris and their family members.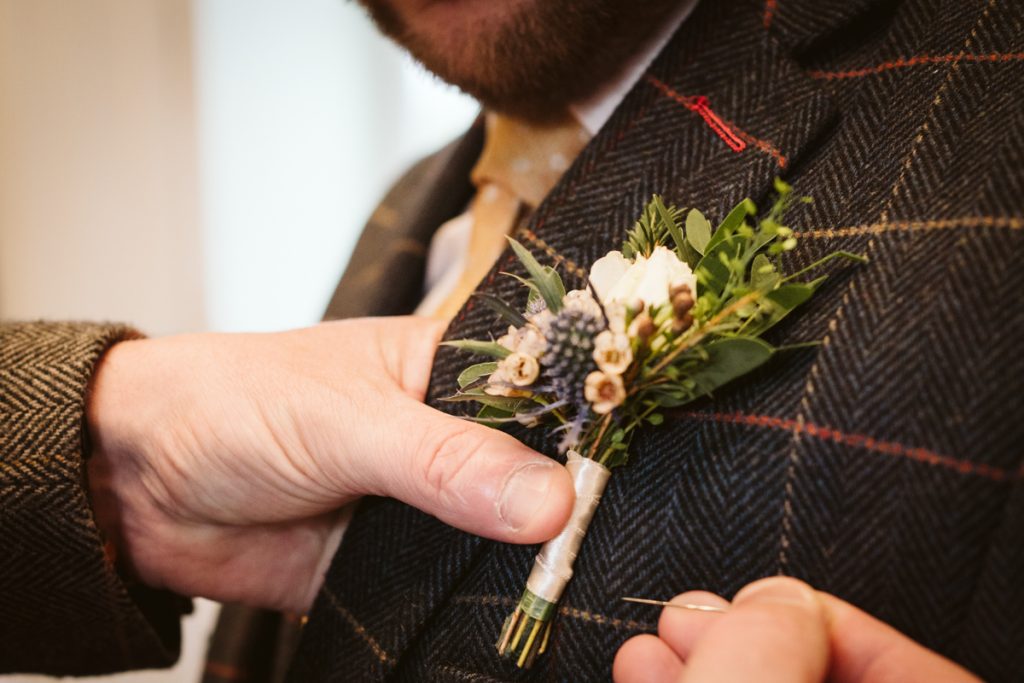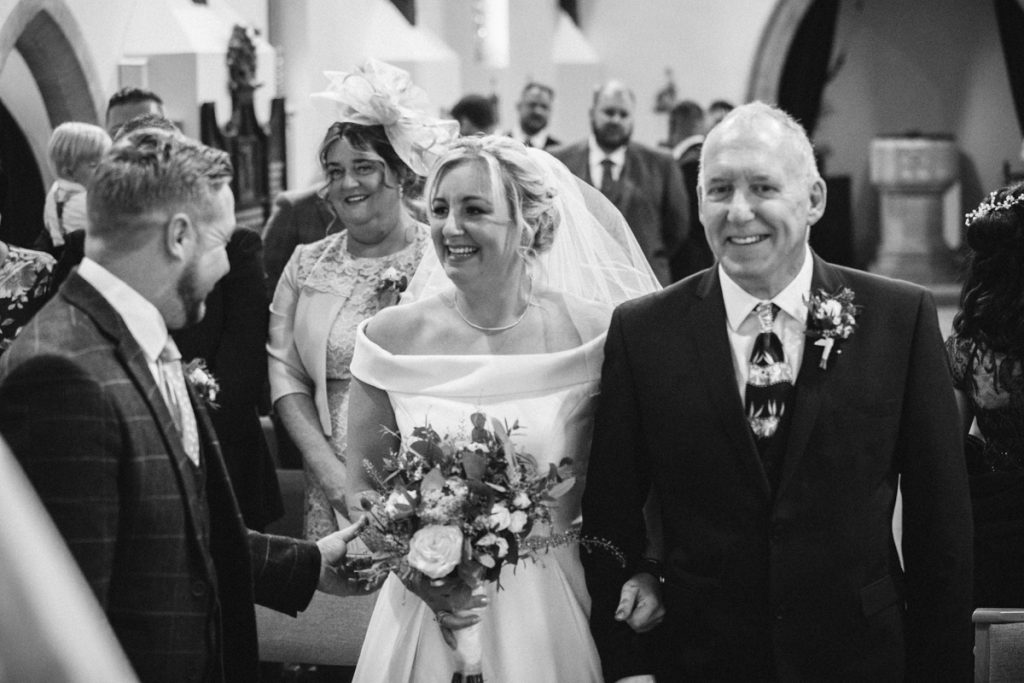 The venue

New Craven Hall is an exclusive hire, industrial/urban luxe venue just outside Leeds city centre. The team offer a bespoke venue styling service and the interior is a delight of twinkly lighting options. There isn't a huge amount of outside space, but the terrace has a funky painted wall for portraits and group shots and there is a lovely seating area with heaters.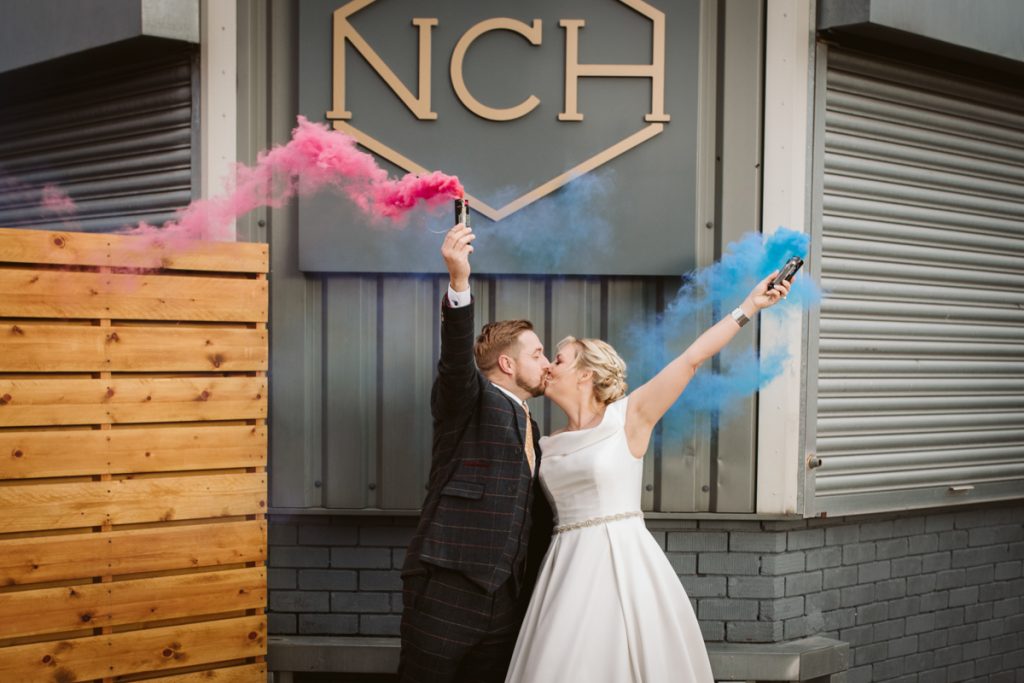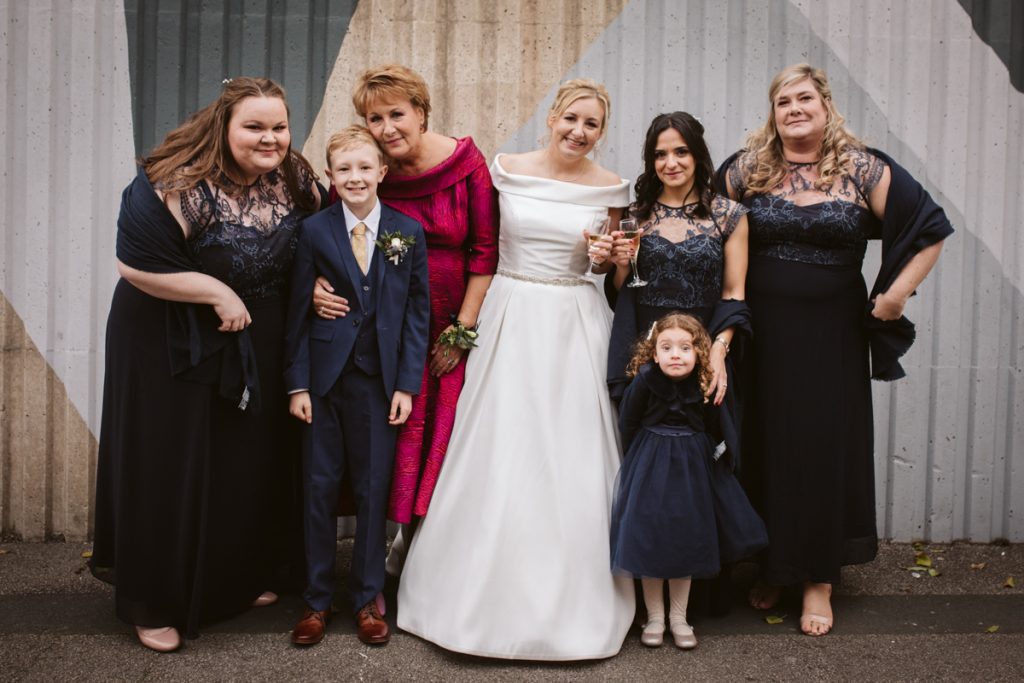 The entertainment

The Undercover Waiters were in the house and they raised the roof! If you've not come across this concept before, the undercover waiters blend in with the regular waiting staff and once all the food has been delivered, and the plates cleared away, they'll surprise you with their incredible singing. One of the biggest surprises for me was how good they were at singing – and the many, many amazing photo opportunities their repertoire enabled. Every single member of the wedding party got involved in some way!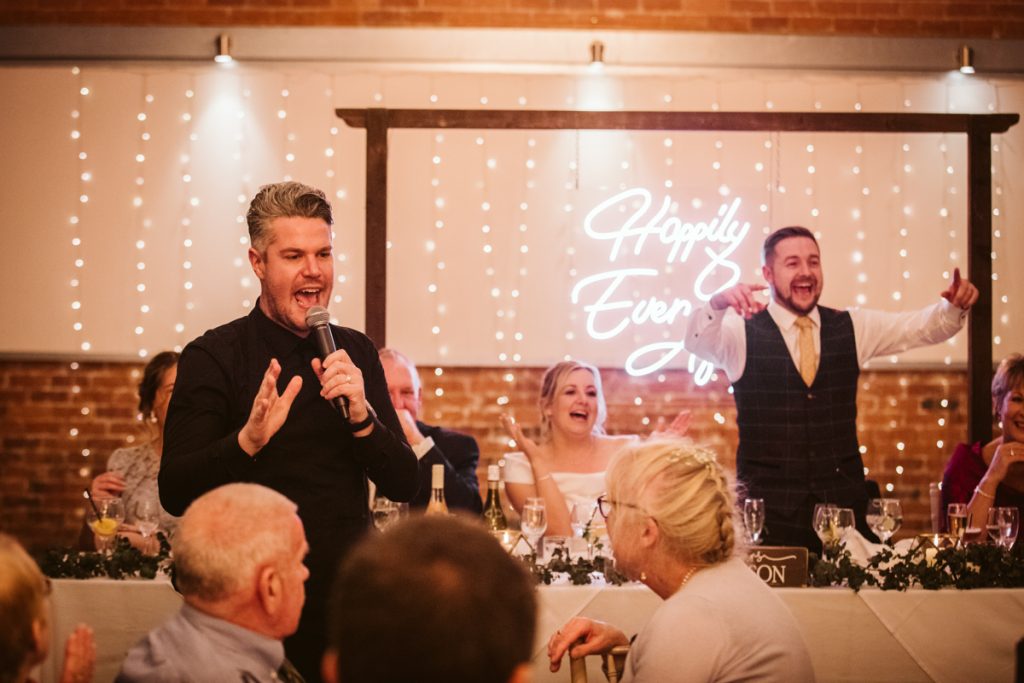 My top tips for dual venue weddings
Decide in advance where you'd like to have the main group photos and of course, your couple portraits.
Transport – if there was ever a perfect opportunity for you to hire the wedding car of your dreams, this is it. Be it a sports car, a classic or a horse and carriage. Choose wisely (maybe not the horse and carriage if it's far!), pop the champagne and enjoy that time alone (well, you two and your driver!)
Communication is key with your guests – if you want them to head straight to the second venue whilst you have your photographs taken, you need to tell them in advance, otherwise they will naturally just want to wait until you leave.
Allow plenty of time for your guests to travel between venues – they'll need to find parking and more than likely, time to check in at their accommodation. You might want to look into hiring transport to get them all their wasier, but it's not essential.
Chris and Hannah's supplier list
Venue – New Craven Hall
Photography – Hannah Brooke Photography (with Darren Hemsley as second shooter)
Stylist – Tracy Williamson Designs
Florist – Blooming Fantastic
Make Up – Cheryl Marie Wright Make Up
Dress – Justin Alexander from Off the Peg Bridal outlet
Suit – Frank Bird, Wakefield
Caterers – Create Café Wakefield
Cars – All luv dub Travel Prestige Car hire
Entertainment – Undercover Waiters