The city of York is beautiful, fact. So I was over the moon when Hannah & Dan contacted me about being their York city wedding photographer!
Their wedding took place in April 2021 so their were still lots of covid restrictions in place. However, it was absolutely perfect for this camera shy couple who wanted a quiet and understated wedding.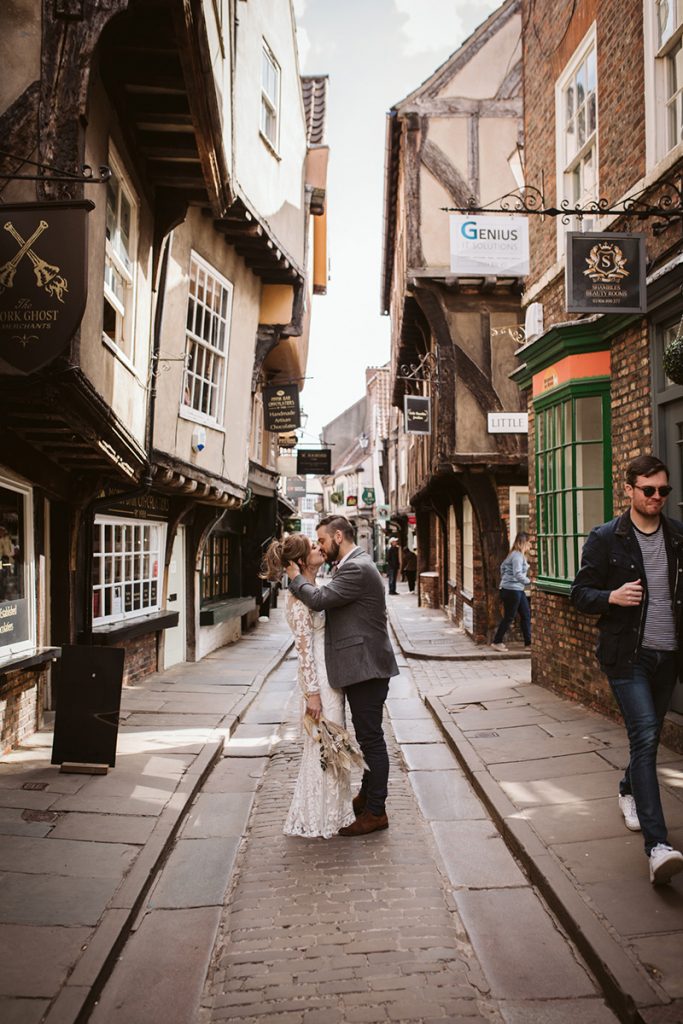 Together 8 years, they wanted a quiet and understated wedding to cement their love for each other. With two young children, a stress free wedding was key.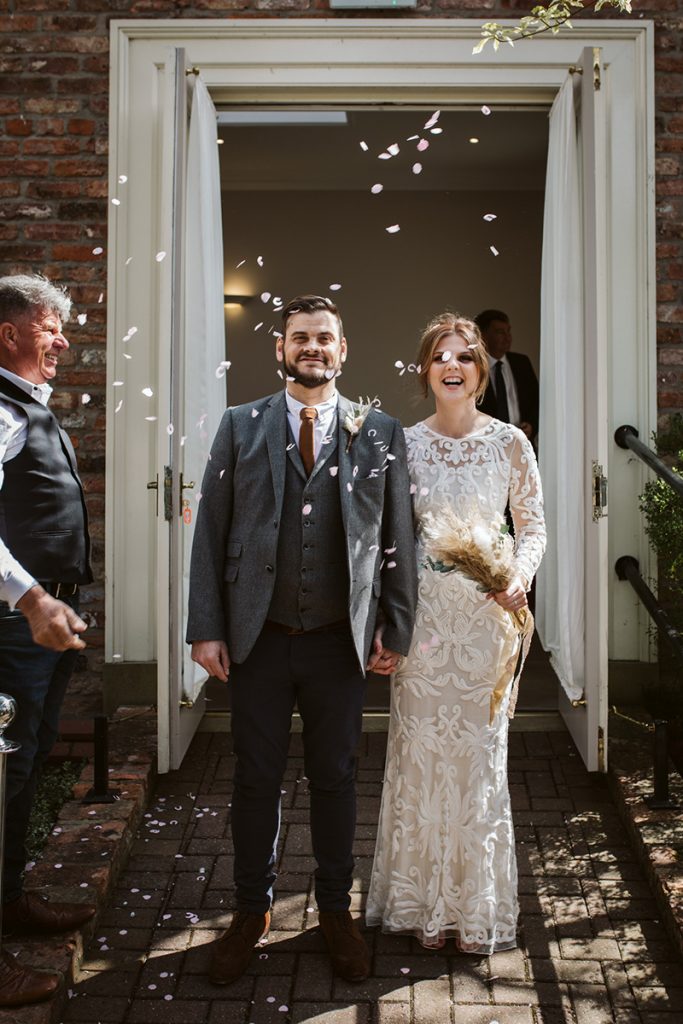 Covid restrictions meant a massively reduced guest list. So with their closest family members present, they were able to enjoy a super laid back and intimate ceremony at York Register Office.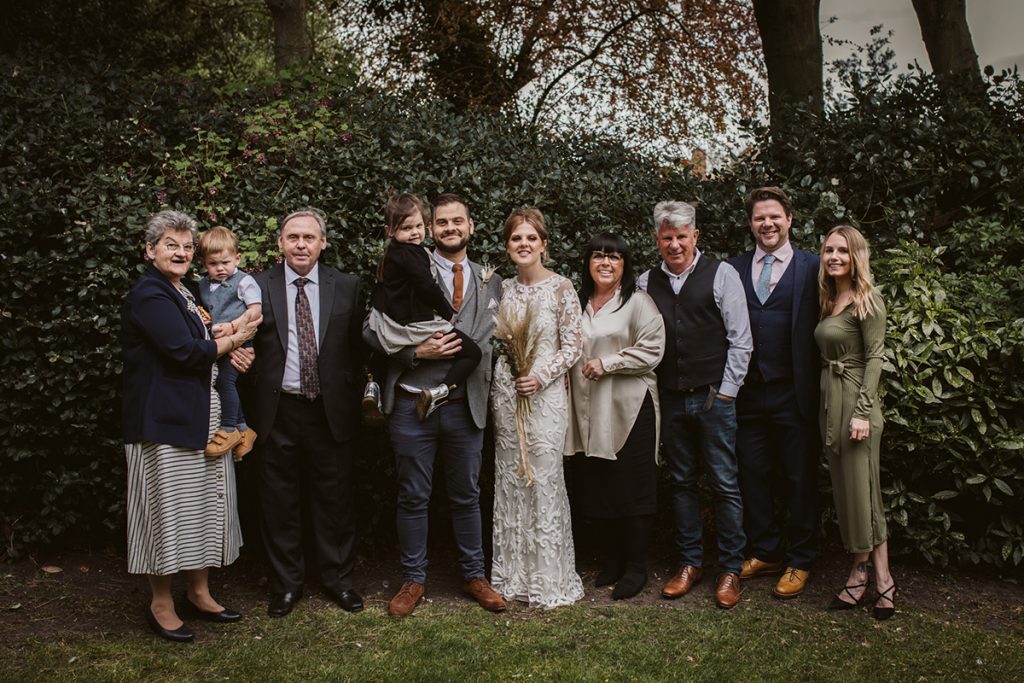 Hannah & Dan explained that they were camera shy. But despite their nerves about the camera, they wanted beautiful wedding photographs to remember their day by.
And it just so happens that I am the Queen of putting people at ease, so they were in good hands! I'm all about capturing the connection and not forcing awkward poses.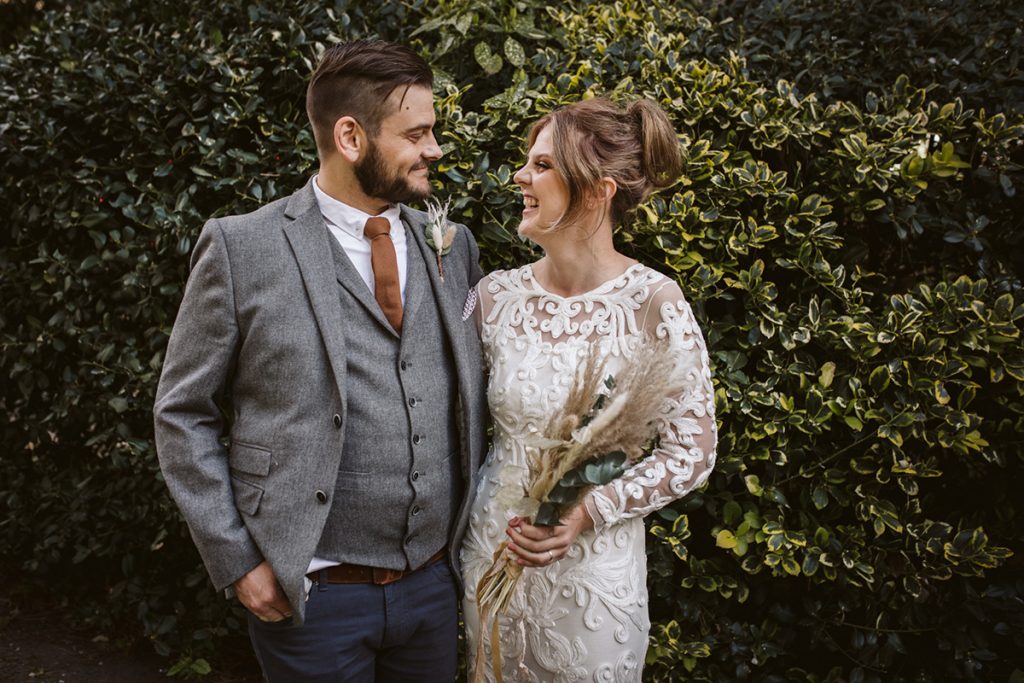 Once Hannah & Dan realised that they only need concentrate on each other and not me, they relaxed into the session. And with York Minster just around the corner, we couldn't resist using one of the beautiful doorways as a backdrop.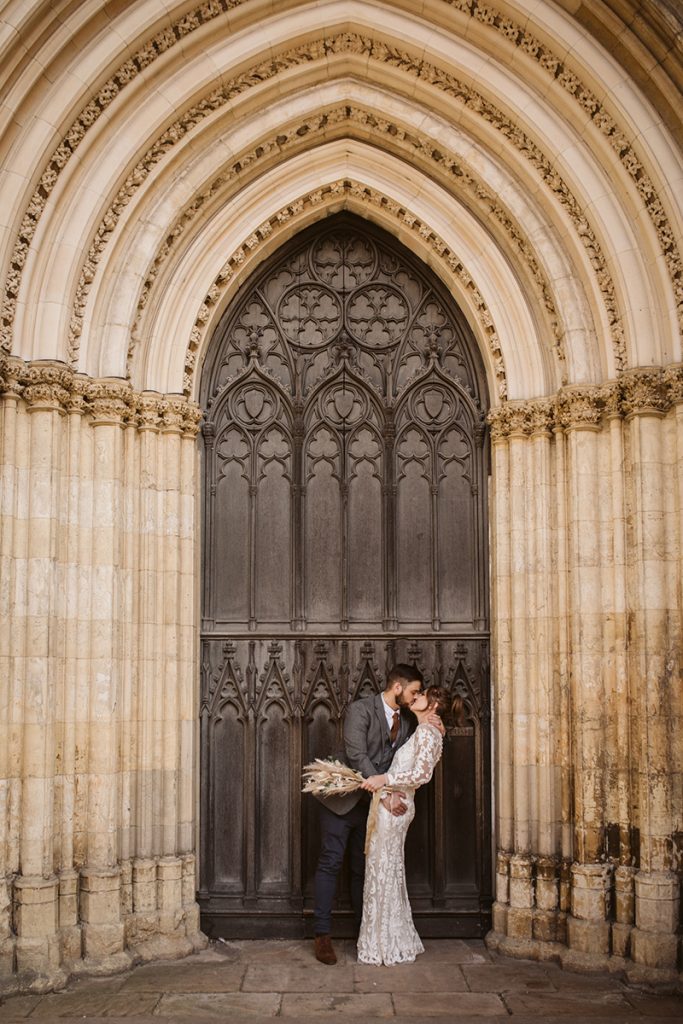 And in fact we decided we may aswell get as much of the minister in shot as possible…..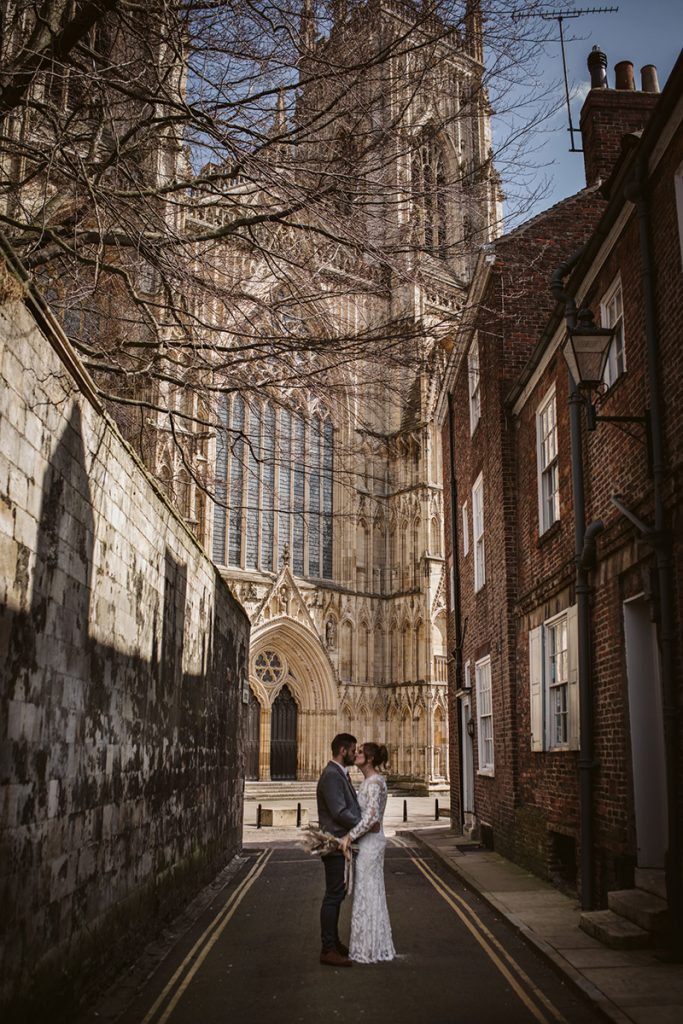 We walked a section of the city walls….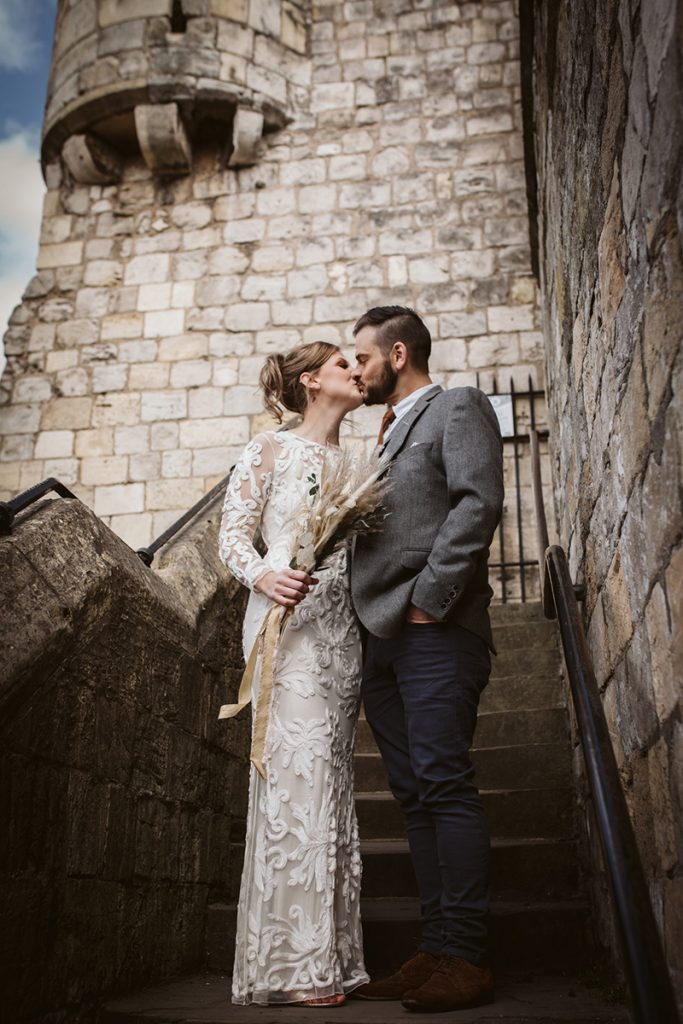 And then to the shambles, where the happy couple were so relaxed, they forgot about all the passers by!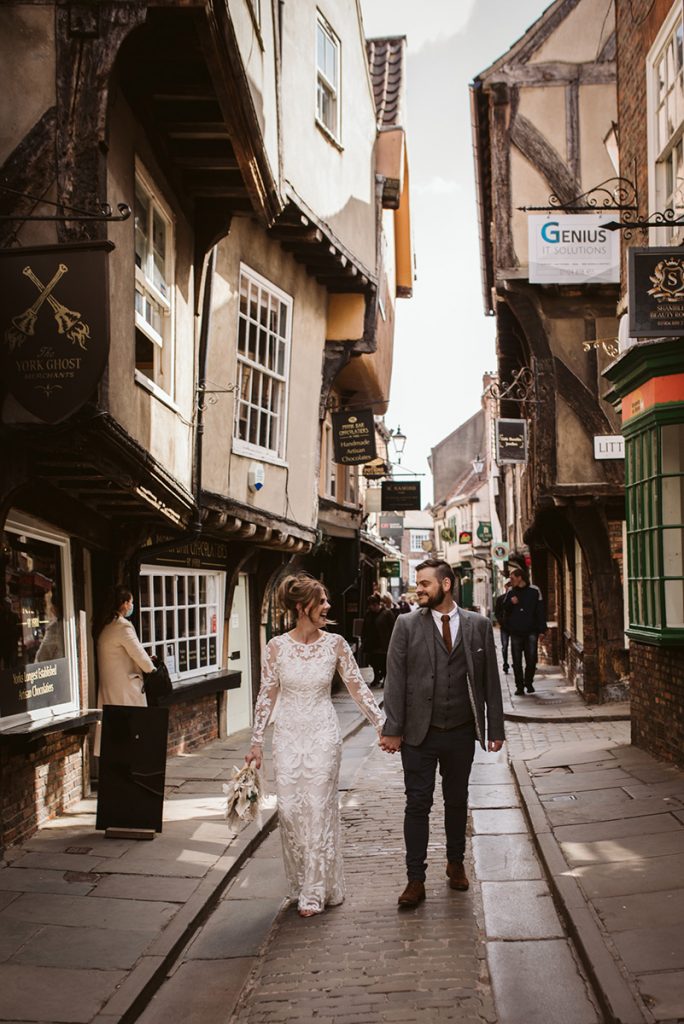 Hannah had a beautiful dried bouquet by In Bloom.co.
Micro weddings might be the term du jour, but it does not mean we have to go small when it comes to your wedding photography. This was a brilliant, intimate celebration of true love and I'm so happy I got my chance to take these wedding photographs in York city centre.
For more information on my wedding packages, please contact me