Picture the scene. It's the morning of your wedding and you are JUBILANT with excitement, nerves and emotion about the day ahead. You've got all your best girls with you and you want your bridal prep photos to be picture perfect. BUT the reality is this: there's a lot happening, a lot of people, a lot of stuff, it feels chaotic….and there's not much time.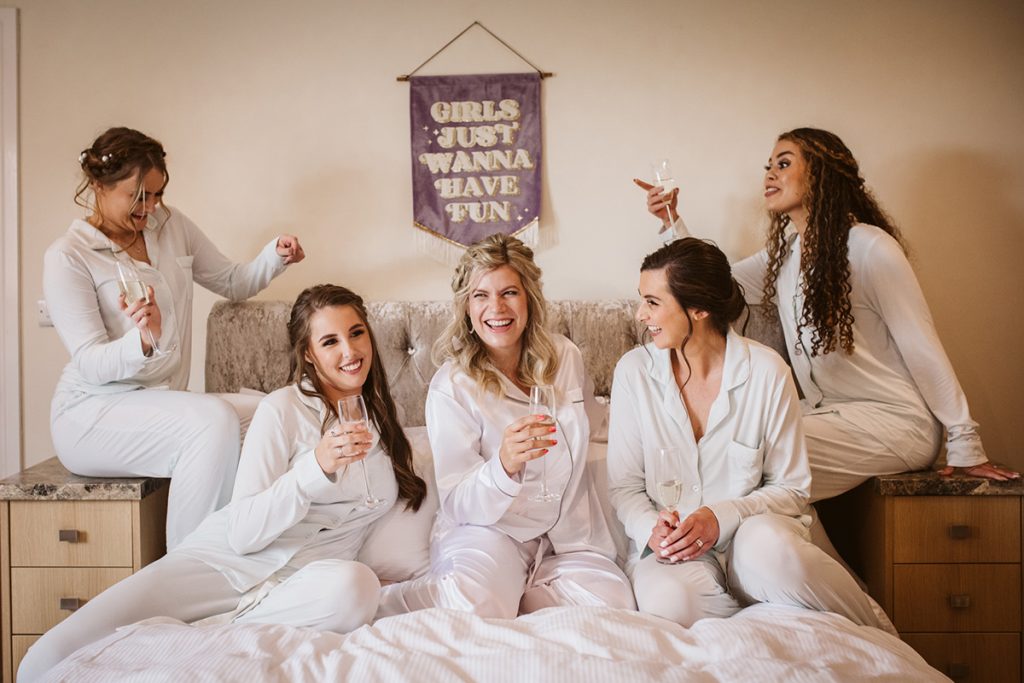 So how DO you get the gorgeous bridal prep pics? Here are my top tips…..
1: Consider the location and the light
I know, this is often venue dependent and my covid brides all had their bridal prep photos at home, but in an ideal world you'd have a lovely light room with lots of space. If you are getting ready at home, that's totally fine – but you might need to clear a bit of space for your hair and make up artists to lay out their brushes.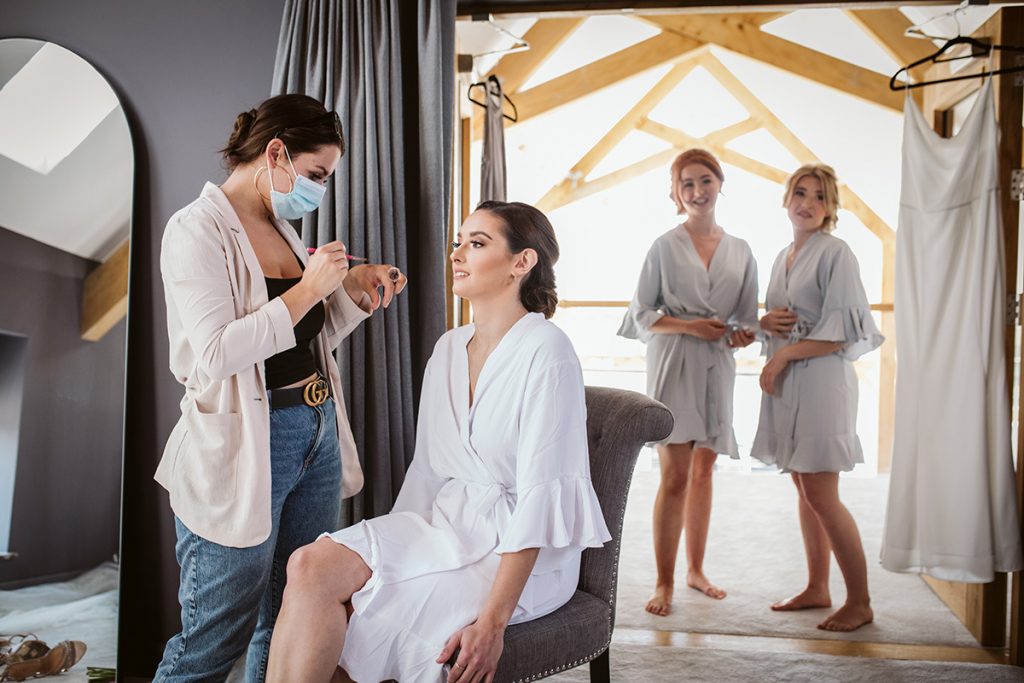 2: Allow plenty of time
Let's face it, you're going to be awake super early with the sheer excitement, so ask your photographer and hair and make up artists to arrive nice and early. The best wedding mornings are the ones where everyone is nice and relaxed and not rushing or stressed.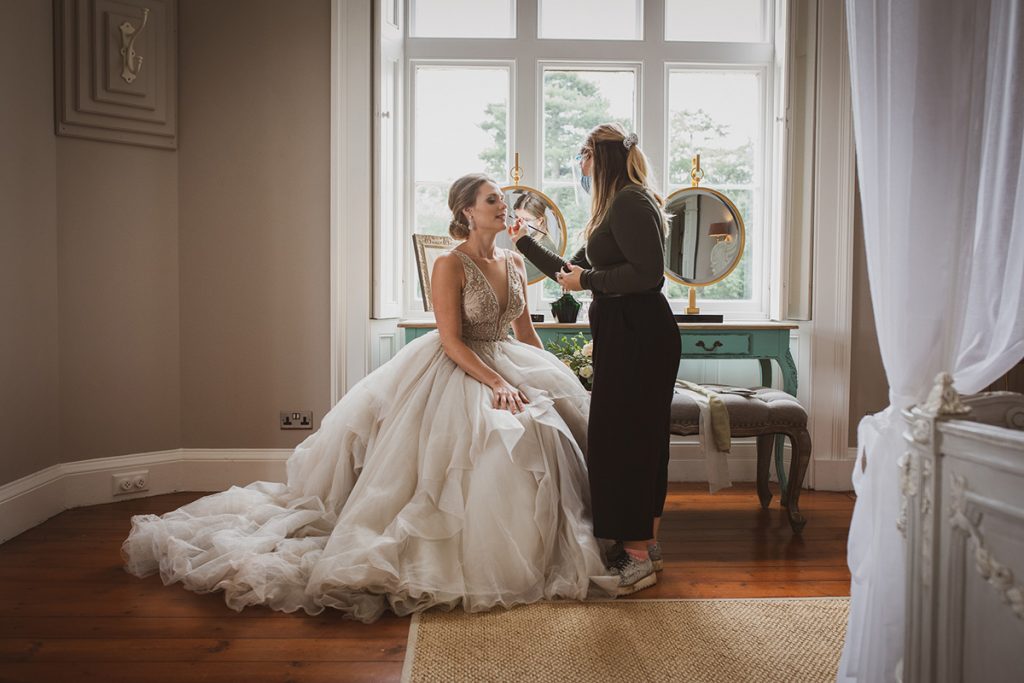 3: Have the details ready
You've put a LOT of thought into the dress and shoes, the jewellery and even the perfume you'll wear on your wedding day. (I know I did!) So have everything ready to be part of your bridal prep photos before you put them on!
Dresses – having seen a fair few broken plastic hangers in my time, I strongly advice you get a lovely wooden or fabric hanger to display your dress on. It's a thing of beauty and I think we should photograph it!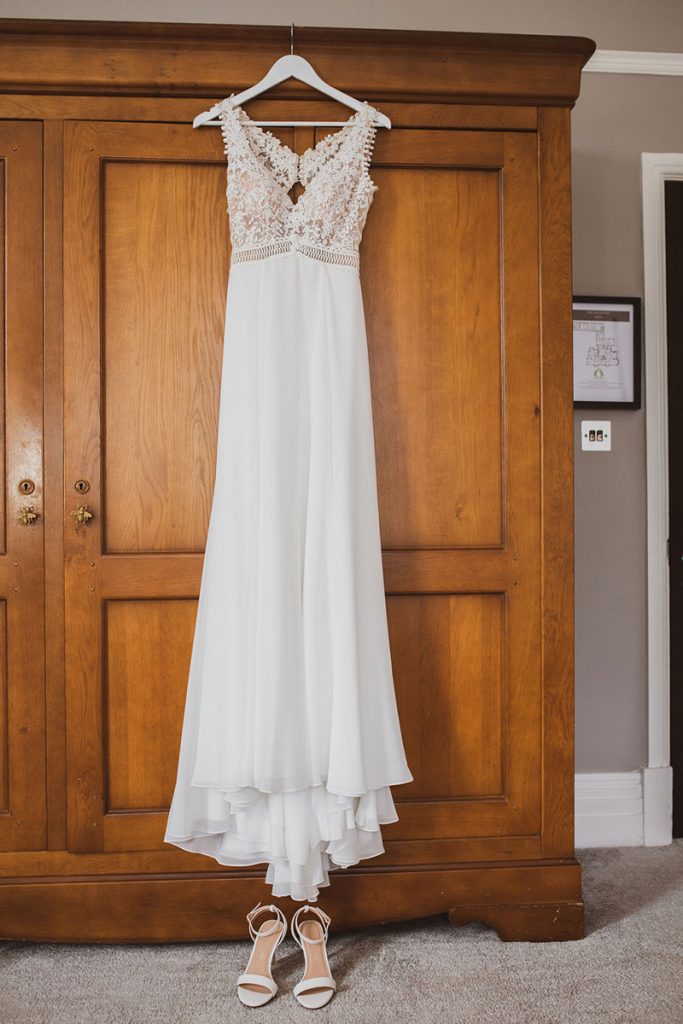 Details – you don't need to worry about arranging them beautifully – just have it all ready (maybe even in a shoebox or a bag) and your photographer will do the rest. Things you might want to include:
Shoes
Perfume
Jewellery
Hair accessory
Veil
Flowers
One of your invitations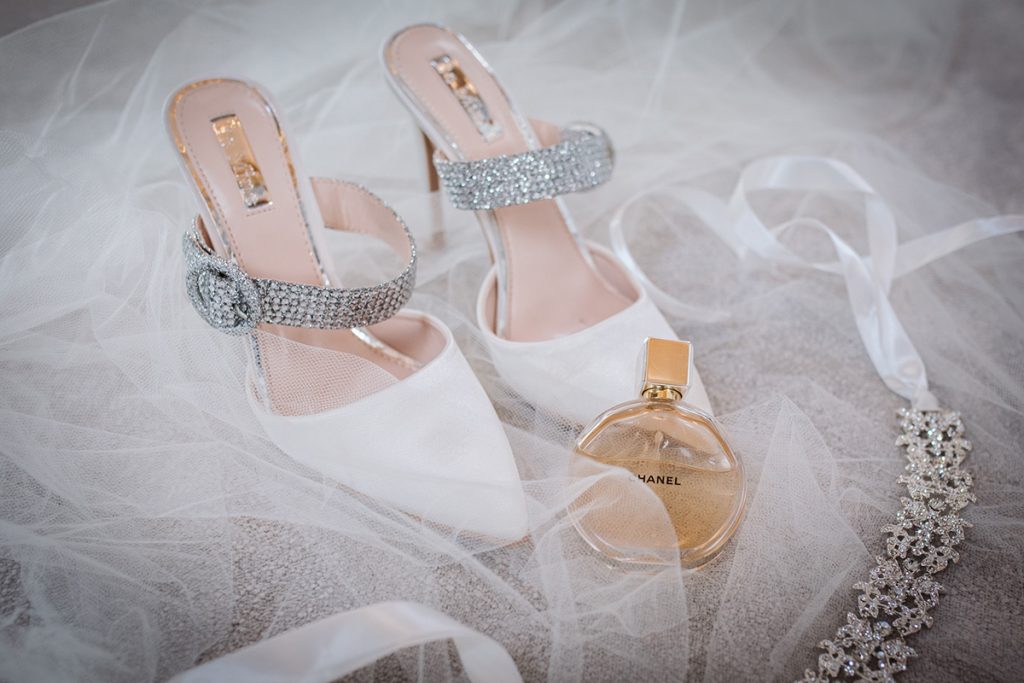 4. What to wear to get ready in
For the purpose of beautiful bridal prep photos, I think it's definitely worth investing in something nice to wear BEFORE you get into your dresses. You can get some really beautiful robes and pyjama's to get ready in, and these can even be personalised. They make beautiful keepsakes too and they don't have to be a "just wear once" thing at all!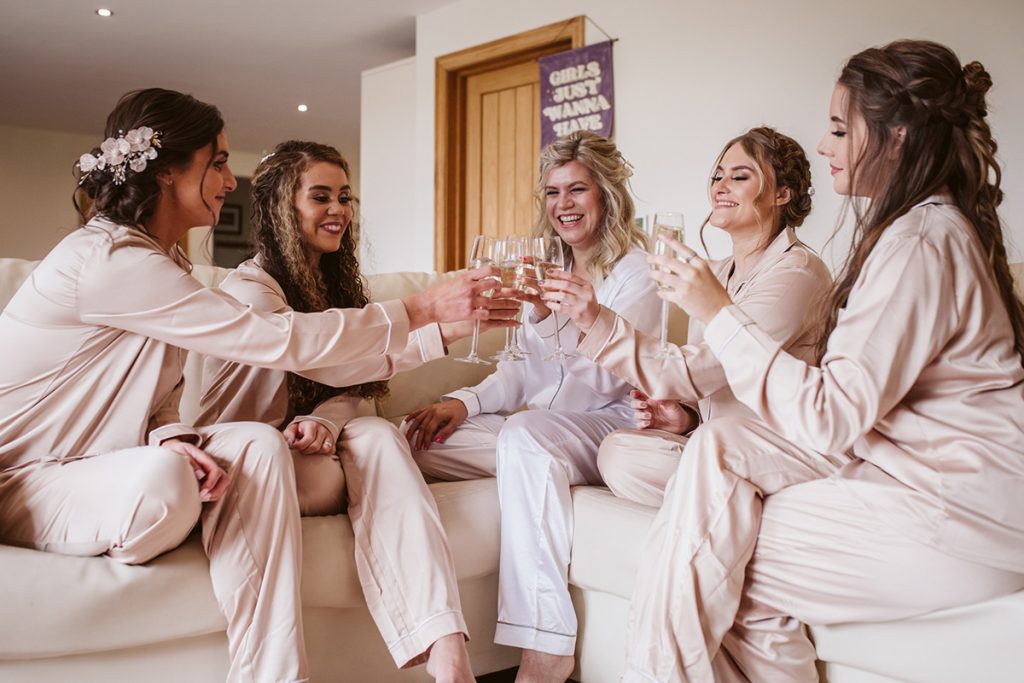 5. Keep the room tidy
I know, it's tricky when there are lots of you, and you're excited! BUT….from a selfish point of view, it makes for better bridal prep photos if the clutter is minimised….and you'll appreciate this later when you return to the honeymoon suite as a married couple…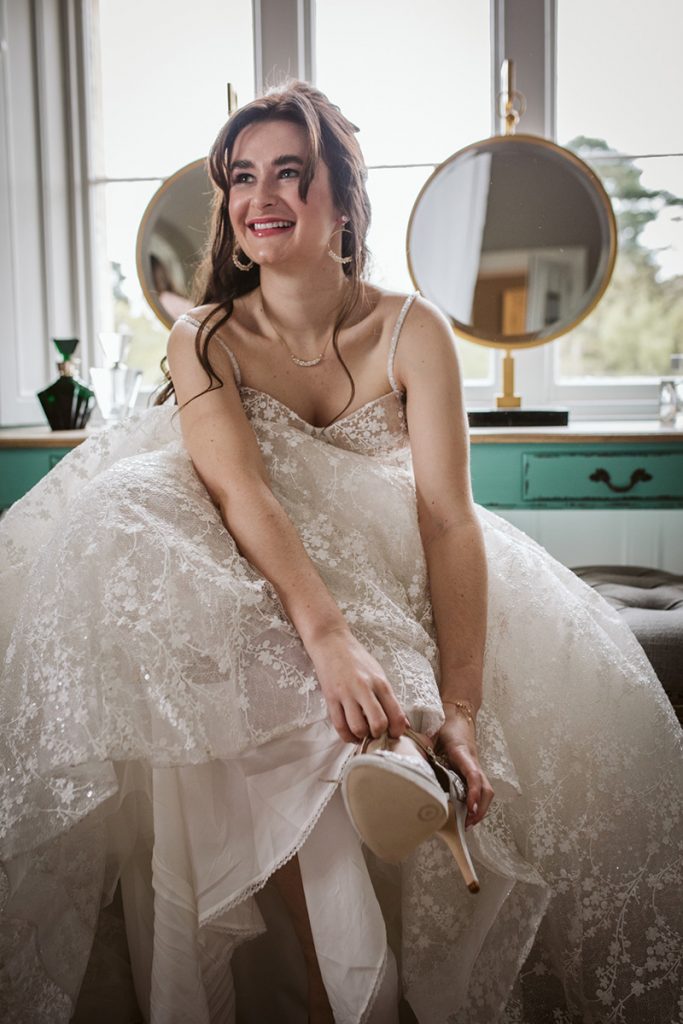 6. Include Mum….
If your Mum's with you, this is a huge day for her too. They are bursting with pride over the beautifu young woman they have raised (and it doesn't feel 2 minutes since you were a baby!) So remember to stop and enjoy a few moments with them, they'll really appreciate it and you'll both value these photos forever.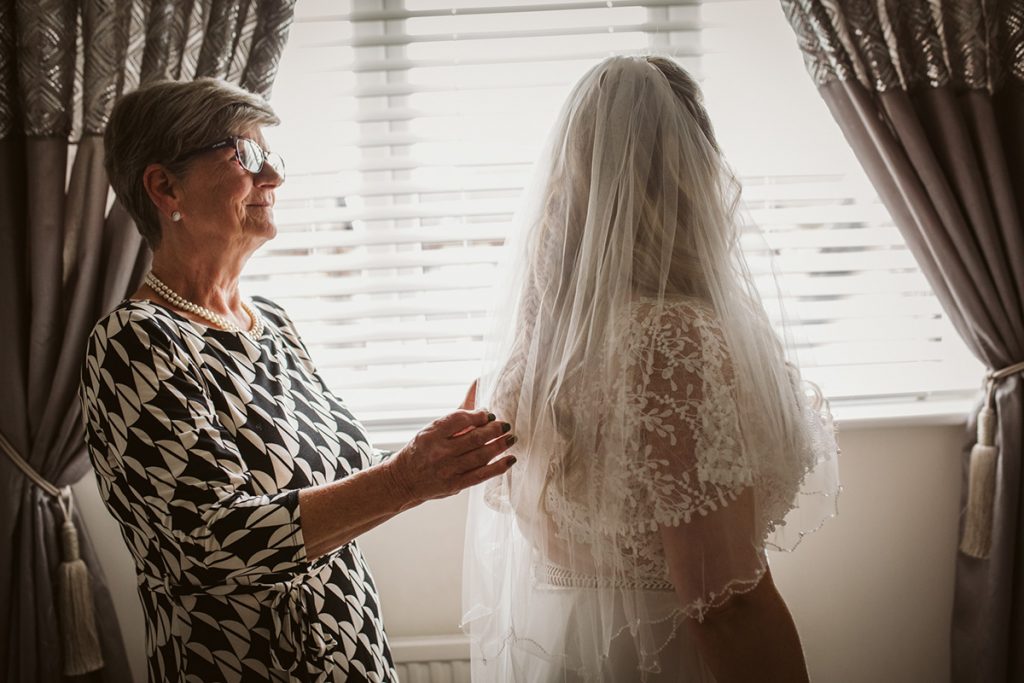 7. Dad's First look
Again, if you're lucky enough to have your Dad with you on your big day, these are the pics that always get me right in the feels. Something about a grown man fighting back the tears as they look at their daughter in her wedding dress for the first time.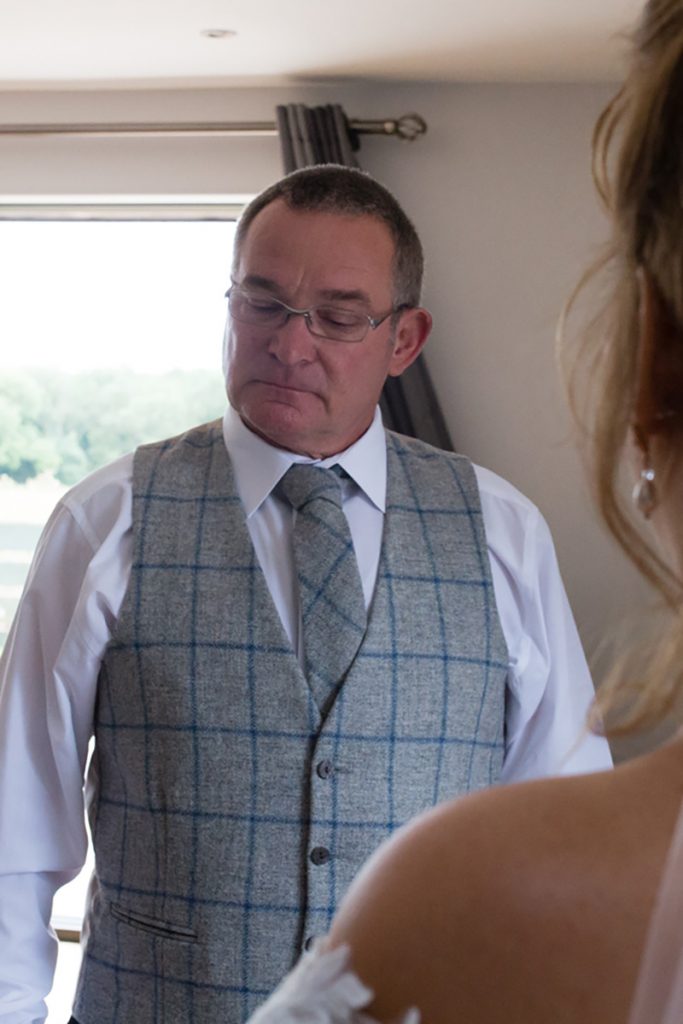 8. Remember to relax and have FUN
It's your WEDDING DAY! Everyone in the room loves and adores you, and yes they're willing to fasten your dress. So make the most of it – put your favourite tunes on, grab your favourite drink and hug your best girls tight. I know it's my job, but I don't think you'll ever regret having these memories to look back on.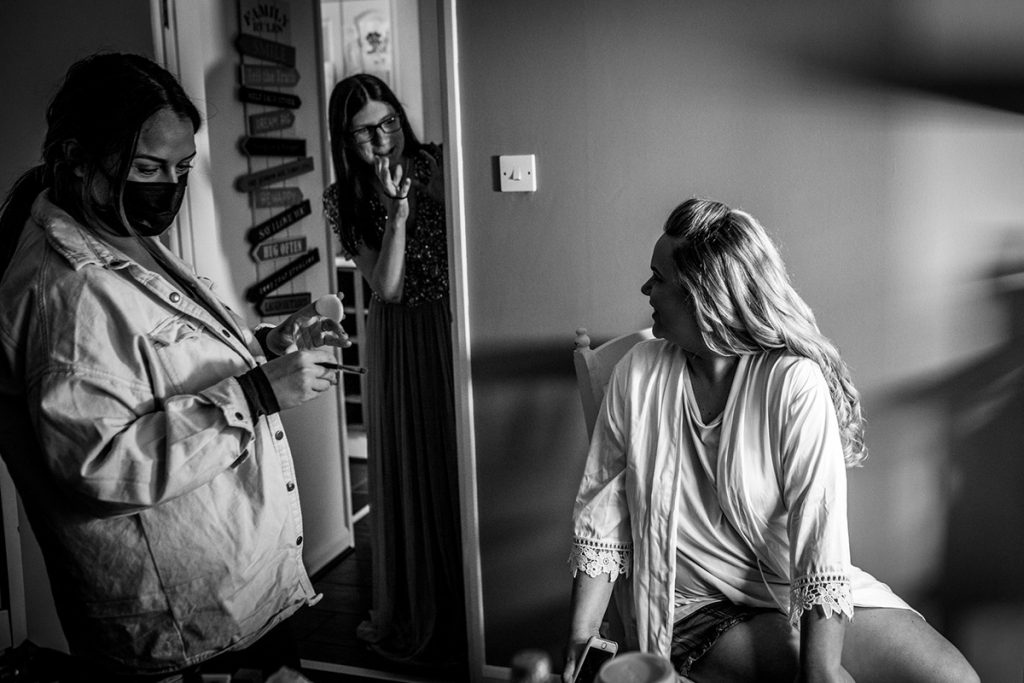 9. Don't forget to EAT SOMETHING!!
Yes I know I sound like your Mum, and maybe it's because I am a Mum. BUT you'll probably forget / feel too excited to eat during the rest of the day, so please line your stomachs! Maybe even go all out and invest in a little grazing board like this one provided by My Pretties UK.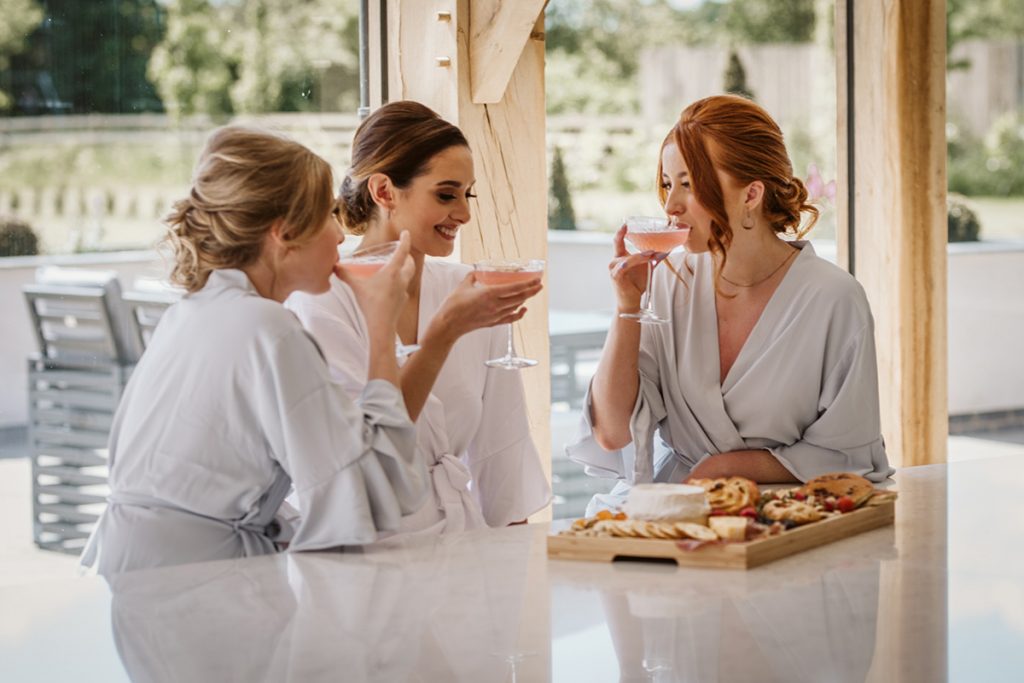 If you love what you see and you'd like to chat to me about your wedding photography, please head to my weddings page and complete the contact form to tell me a bit more about your big day and to arrange a no-obligation chat.