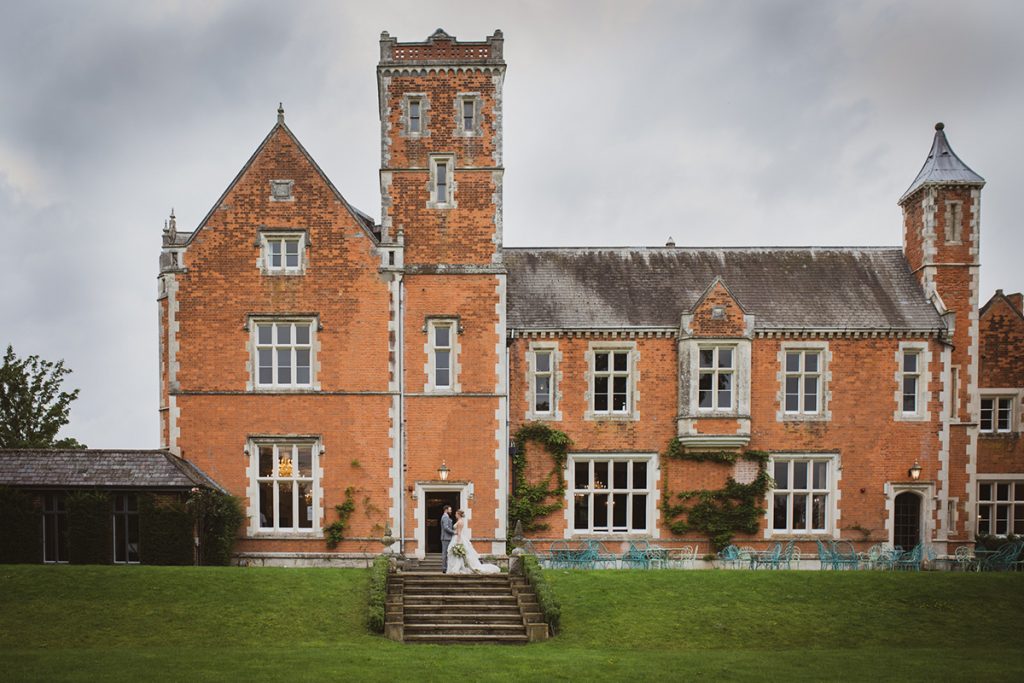 A breathtaking venue
I visited Thicket Priory for the first time in the summer of 2020 for a styled shoot workshop with My Prettiest Workshops. I'd seen it online, and knew it was a beautiful wedding venue and that I wanted to shoot there…but….
No amount of online pictures could have prepared me for the FEELING when I walked through those doors and saw it for myself. I think my jaw might have hit the floor and I wanted to drop my bags and RUN through the place, checking out every little nook and cranny – of which there are lots! The whole place is steeped in history and the most gorgeous, characterful décor adorns every single bit of it.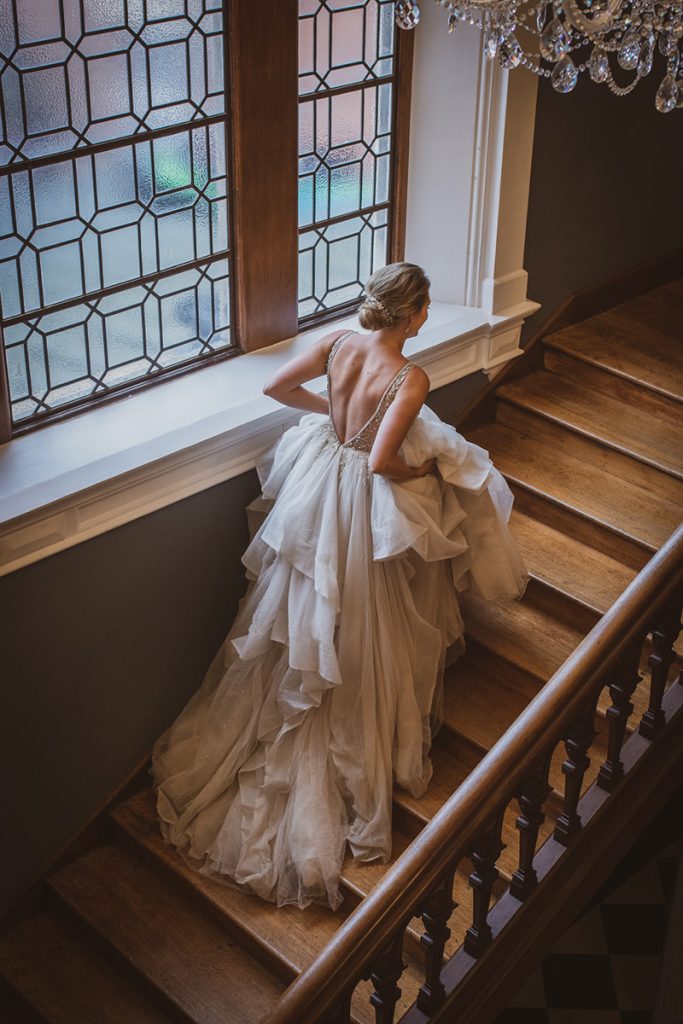 Like I say, it is jaw droppingly beautiful, you will feel like you're living out your very own fairy tale and you'll be fully in love with it before you've even seen the gardens! There's a lake, a boatshed, a bandstand, two beautiful bridges, oh and a swing! It's simply not possible to see it and not love it. It's an exclusive hire venue with plenty of room, so you get the place all to yourselves too. No strangers in the bar, or other functions happening in other rooms – it's ALL YOURS. Well, for a weekend, anyway!
The Hallway / Staircase
From the moment you step into Thicket Priory, prepare to be absolutely bowled over by the sheer beauty and elegance of the place. There's not one bit of it that isn't beautiful, and I guarantee you'll want to peak behind every single door!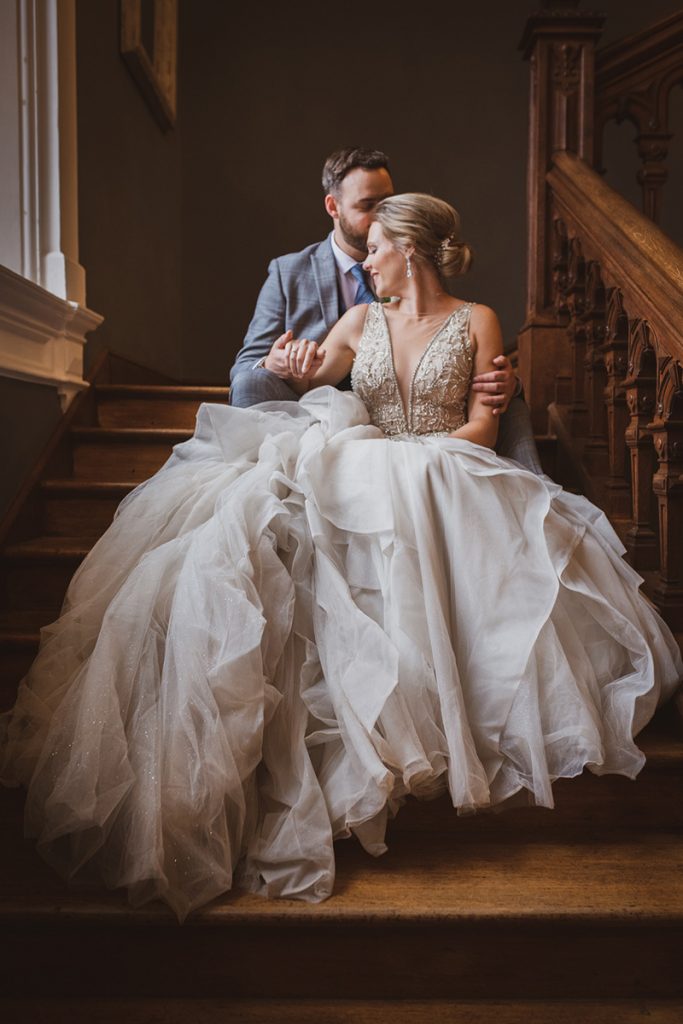 The Ballroom
A stunning room with dazzling chandeliers, beautiful fireplaces and large windows, it's a photographer's dream with all that light. Seating up to 240 guests, it's as beautiful a venue as you could hope to get!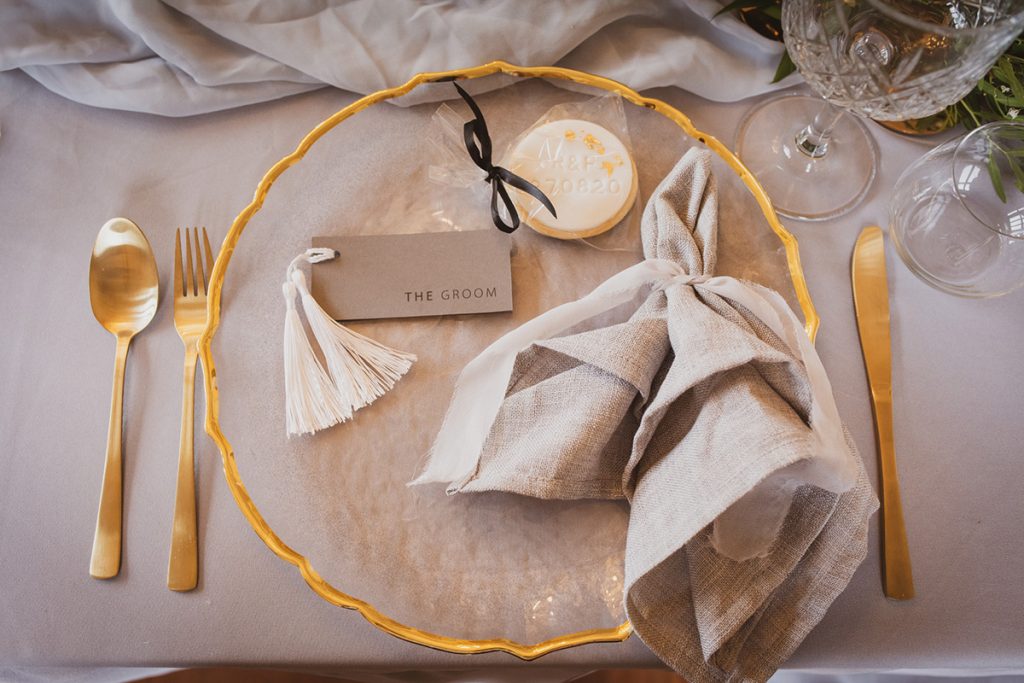 With so much space, you can have it set up however you like – traditional top tables, round tables or a sweetheart table just for the two of you?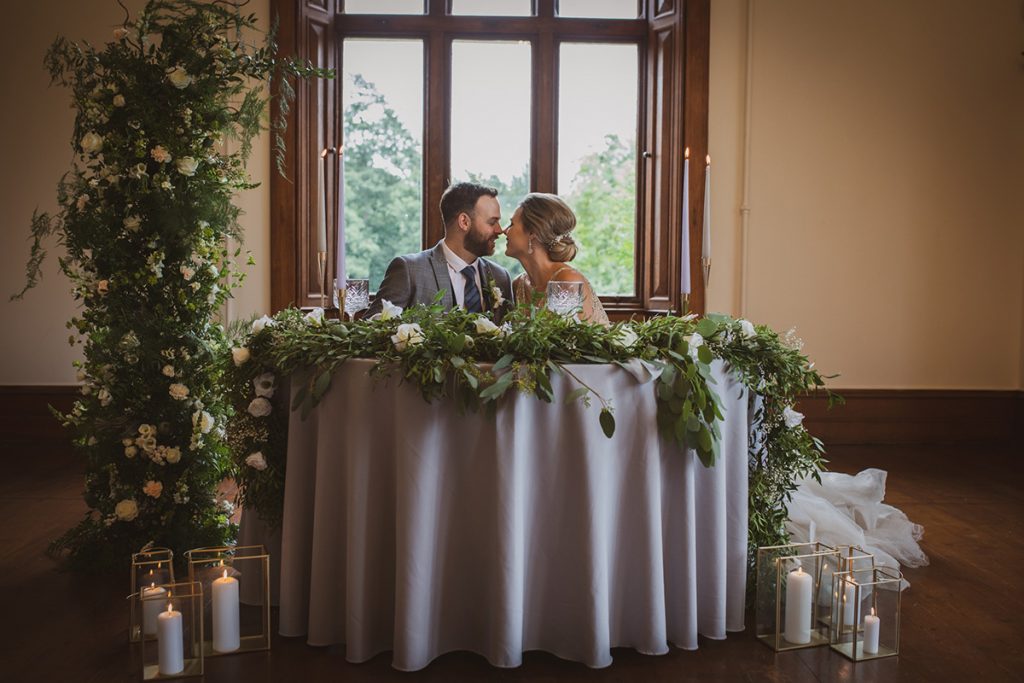 The Morning Room
This can be a smaller event space, but we set it up for our ceremony. Boasting a stunning fireplace, this room can fit up to 140 guests to witness you saying I do.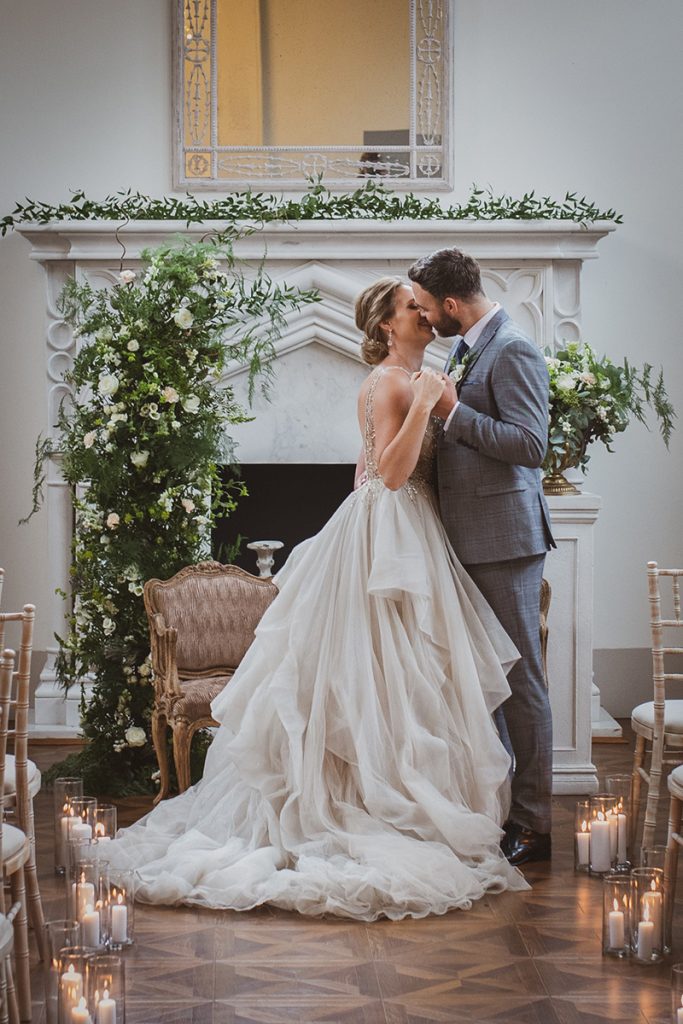 The Chapel
There is also the Chapel – which has beautiful wooden pews and an exquisite stained glass window. Also seats up to 140 guests.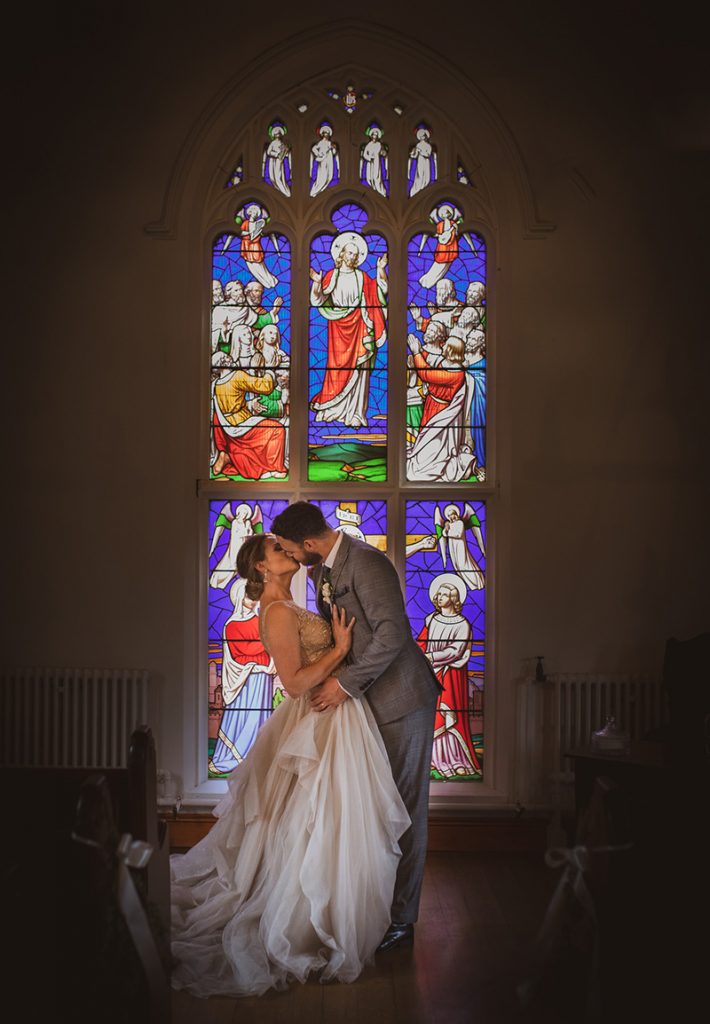 The Grounds
If you're planning a wedding at Thicket Priory, I'd strongly advise you build in lots of time for your Bride & Groom portraits as there is so much to explore here. The grounds of this beautiful wedding venue also provide an option for an outdoor ceremony, if weather permits, making use of the bandstand.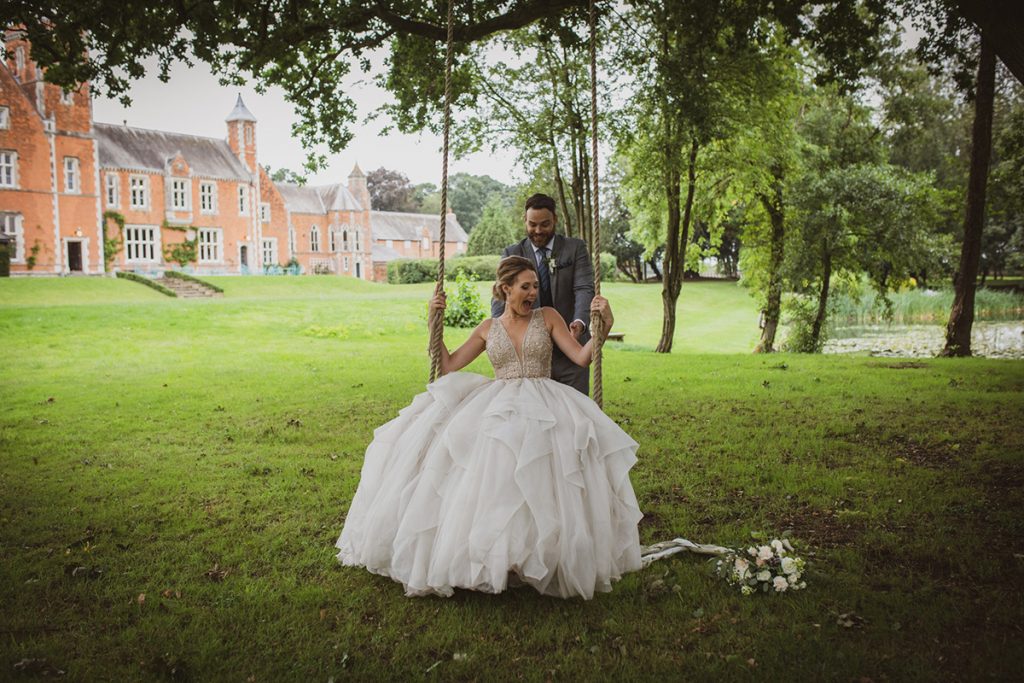 The Gryfin Bar
The wonderful period wood panelled and well stocked Gryfin Bar has an an open fire, a selection of comfortable seats, eclectic décor and a gorgeous terrace outside.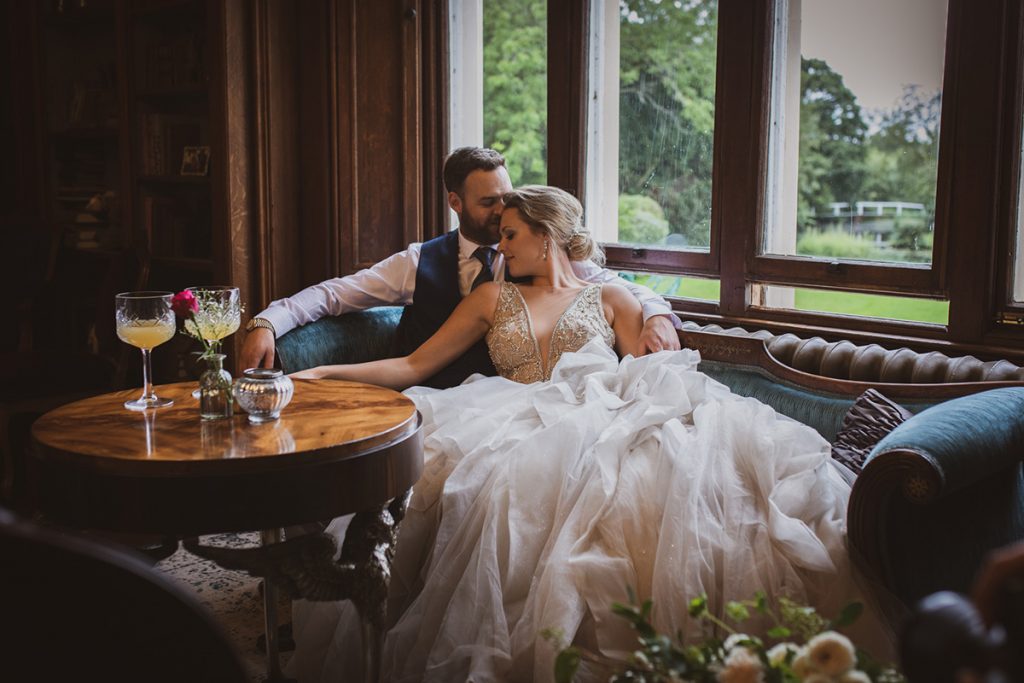 The Buckingham Suite
Used as the Bridal suite, this room is just gorgeous. Light, bright and airy, with the most divine dressing table….and wait until you see the bathroom!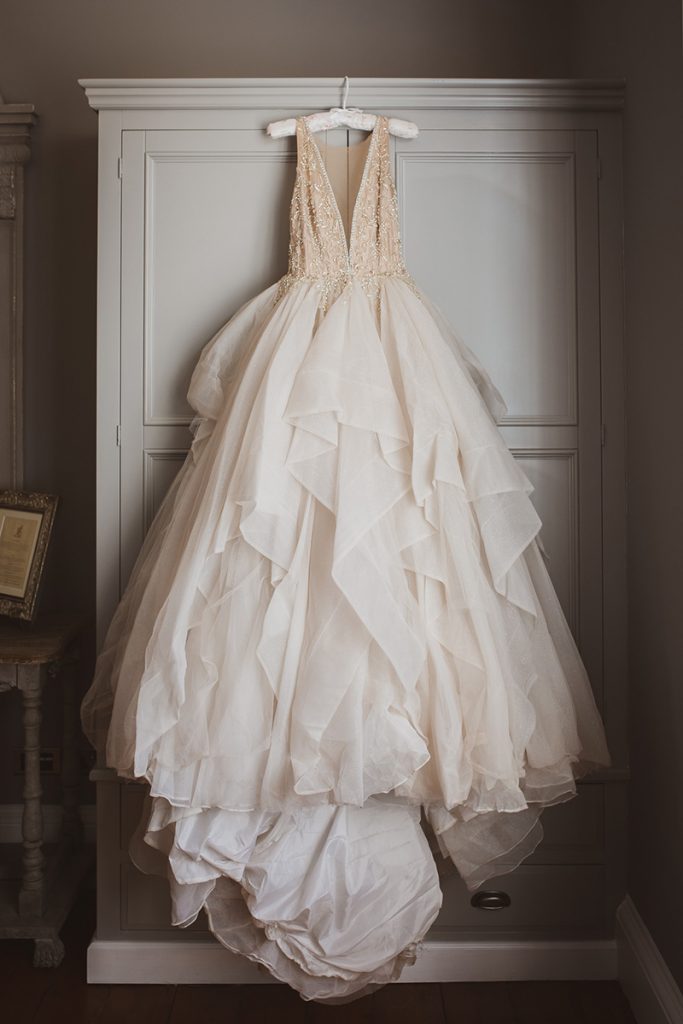 The guest rooms
This beautiful wedding venue boasts 35 unique and individual bedrooms. Our Groom got ready in Uncle Monty's room. Every single one is beautifully decorated and unique. All with characterful names and there's something to suit everyone from the Rapunzel room in the tower to the dog-friendly garden rooms.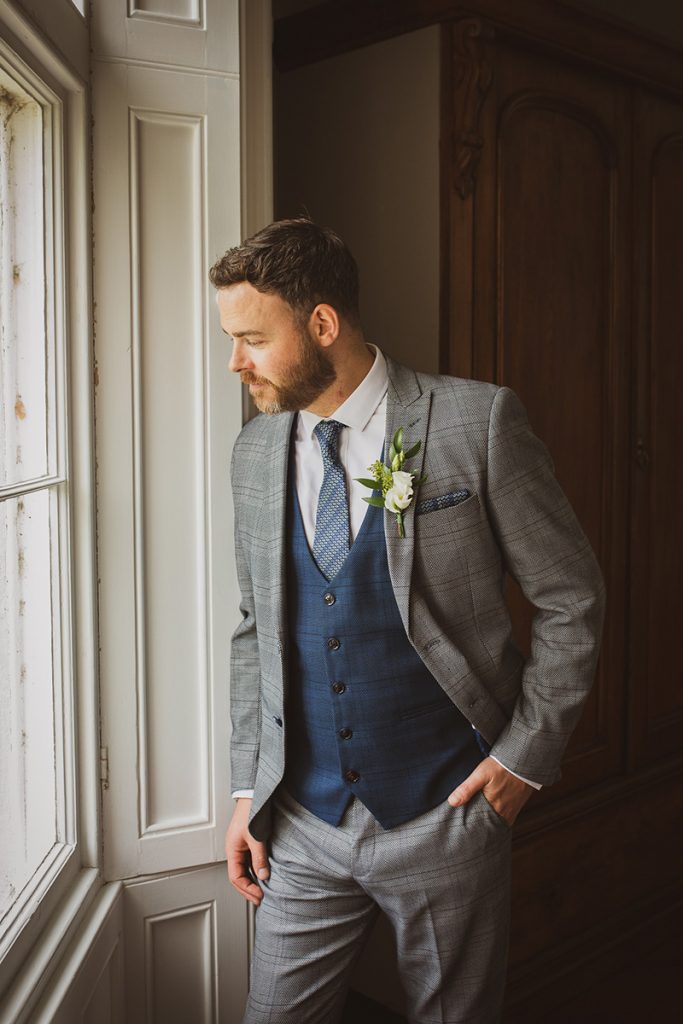 If you love what you've seen here and would like to chat to me about photographing your big day, please check out my wedding gallery get in touch with me at hannah@hannahbrookephotography.co.uk or 077779 271447.
The creative team behind this shoot were:
Planner / stylist – My Pretties UK
Models – thefoxtons
Dress – models own
Flowers / styling – The Petal Studio
Catering – Baba Ganoush York
Hair stylist – Lottie Haigh Hair
Makeup artist – Kate Howard at KH Make Up Artistry
Cakes – Where The Ribbon Ends
Stationary – Somers Creative
Jewellery – Starbox Designs
Suit – Haworth Menswear
Videographer – Your Story Films