Ben & Sarah chose Lineham Farm weddings in Leeds for their laid back, beer festival style big day! If you're looking for a wedding venue near Leeds, Lineham Farm is definitely worth a look!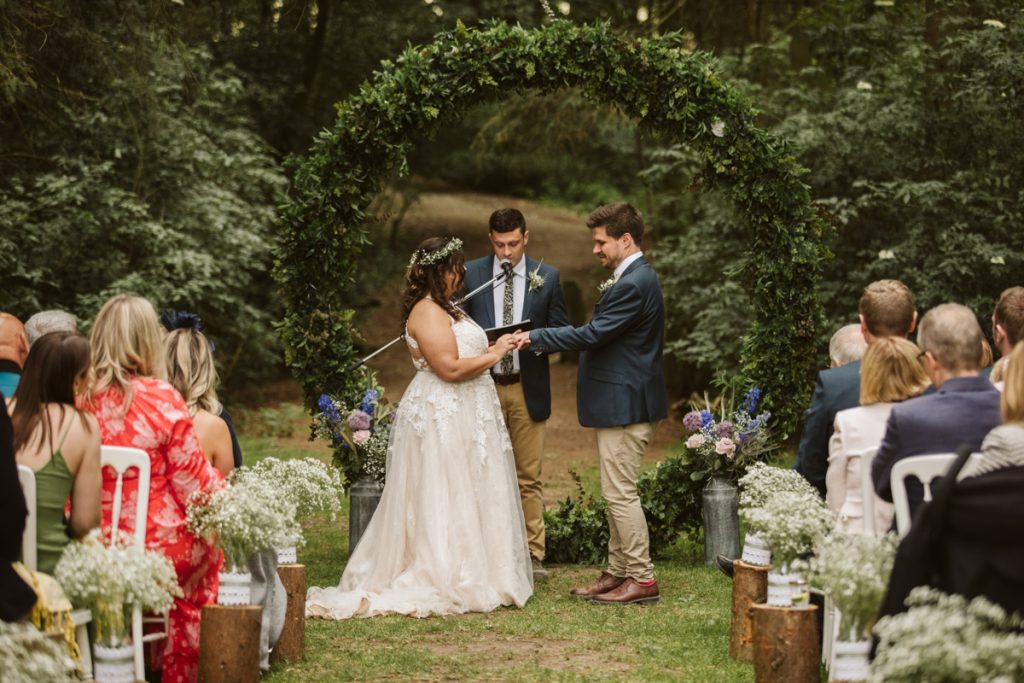 A Lineham farm wedding
Ben and Sarah originally planned to marry in 2020, but the pandemic had other ideas. They managed to have their legal wedding with their closest family in July 2021 at Hotel du vin, Harrogate.
Which was all very lovely (I got to photograph that too!) but it wasn't their original plan of an outdoorsy beer festival wedding with lots of street food and music. So I was delighted when they said they would still be having their party at Lineham Farm Weddings in 2022 with all of their original wedding guests.
We started the day at Sarah's parents house for the bridal party preparations….and then I headed over to Lineham Farm Weddings to meet up with the boys!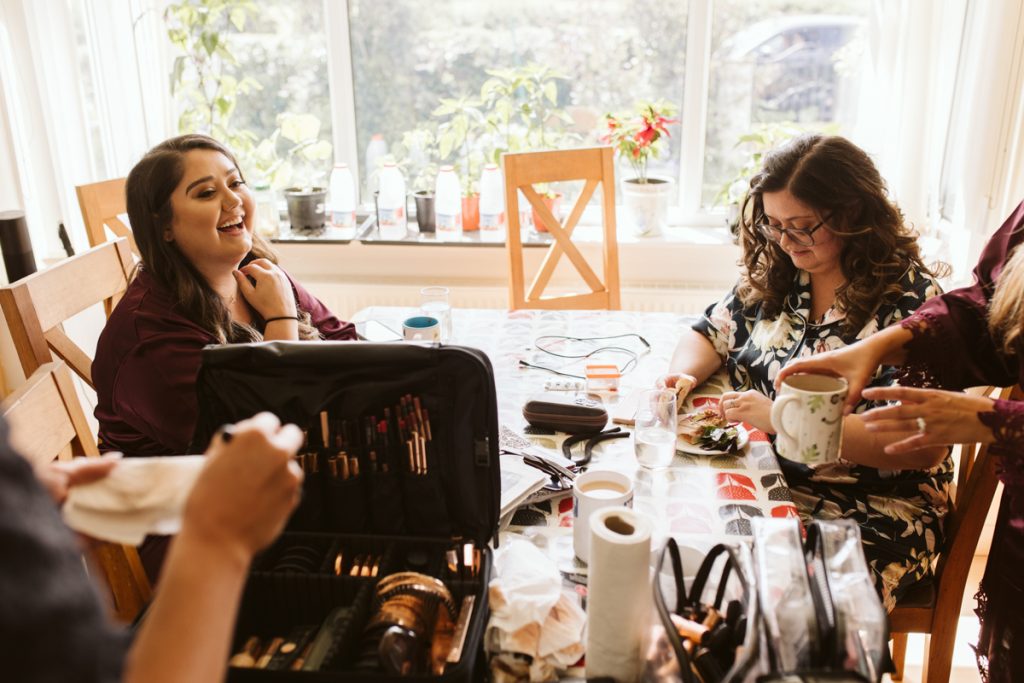 Your wedding, your way at this Leeds wedding venue
Because Ben & Sarah were already legally married, they decided to mix things up a little with a first look before the vow renewal!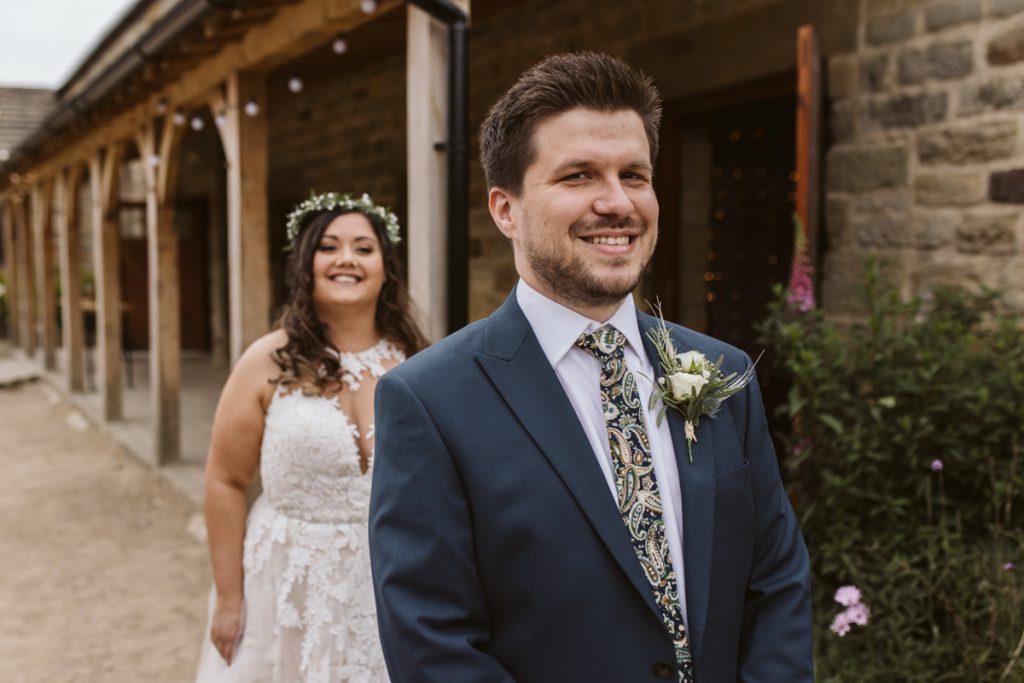 We then took some family group shots, whilst the rest of the guests arrived for drinks and lunch. If you're looking for wedding venues near Leeds with a variety of outdoor spaces for photographs, Lineham Farm Weddings will simply not disappoint! The resident Peacock may even gatecrash your photos!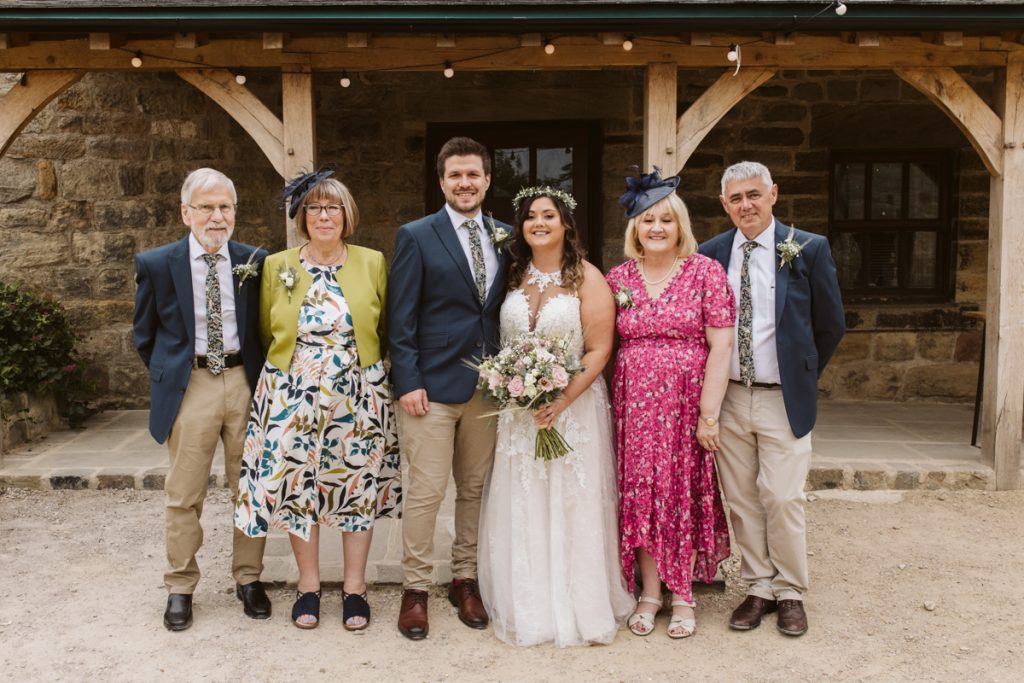 A woodland vow renewal
Covid may have changed their plans but I love the fact that Ben & Sarah still managed to have the ceremony they'd always planned. Lineham farm weddings has options for indoor or outdoor ceremonies and for these guys t was a vow renewal in the woods, conducted by Sarah's brother and followed by some very entertaining speeches! I love a good speech reaction photo and these guys gave me plenty of opportunities for all the facial expressions!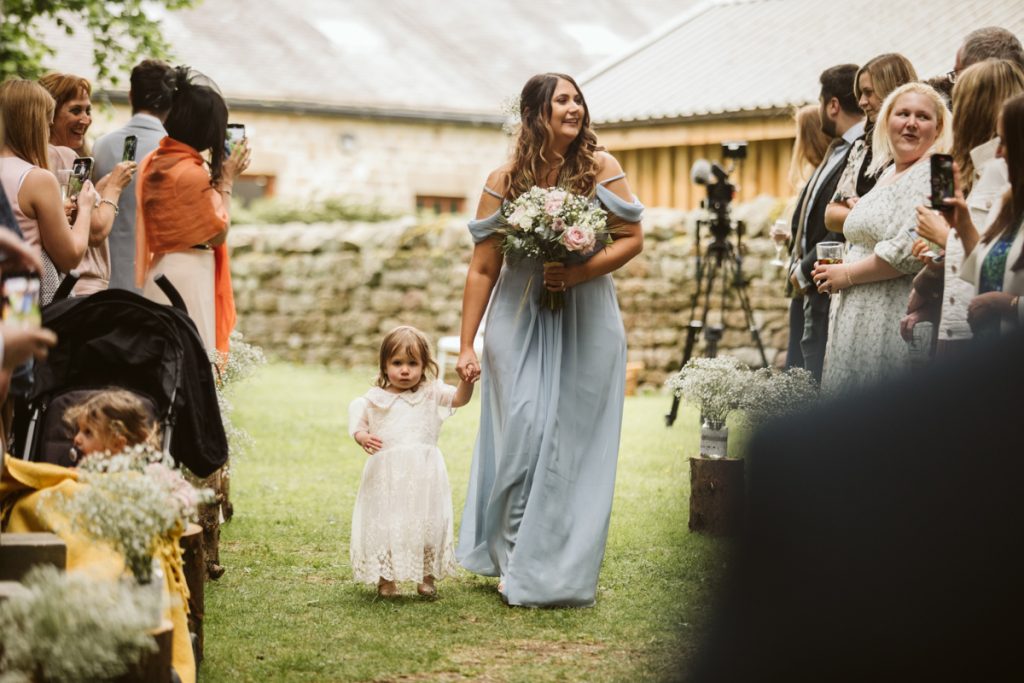 Beer festival fun at Lineham Farm
A confetti throw (one of my favourite things to photograph at weddings) followed by more beer festival fun and some of the most delicious street food. The beauty of this wedding venue near Leeds is that it's completely dry hire and you can bring in the caterers / bar service of your dreams!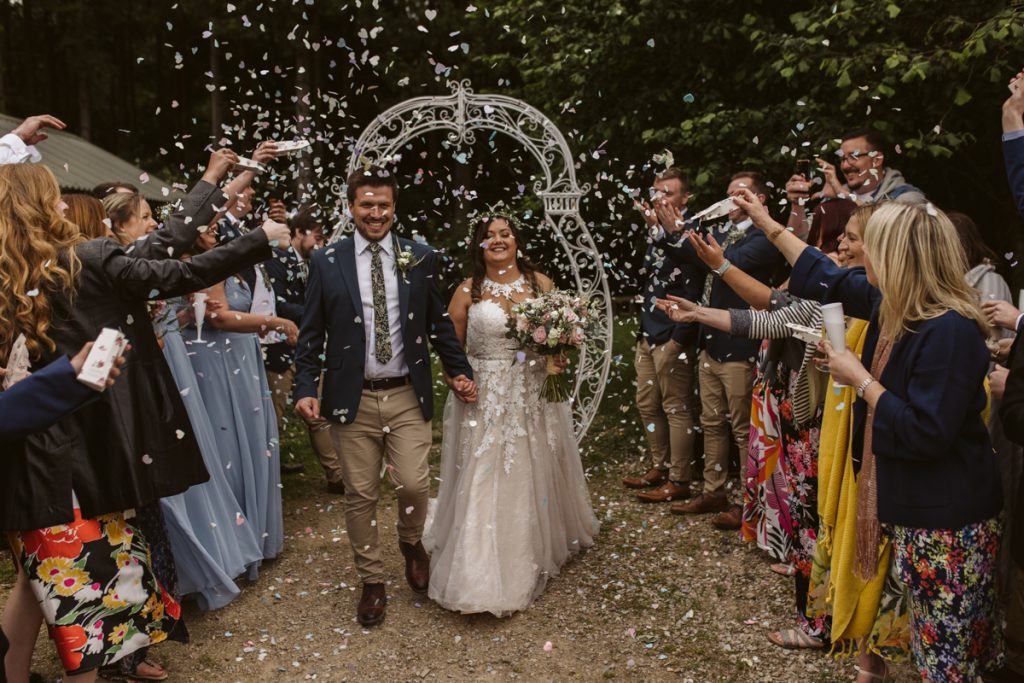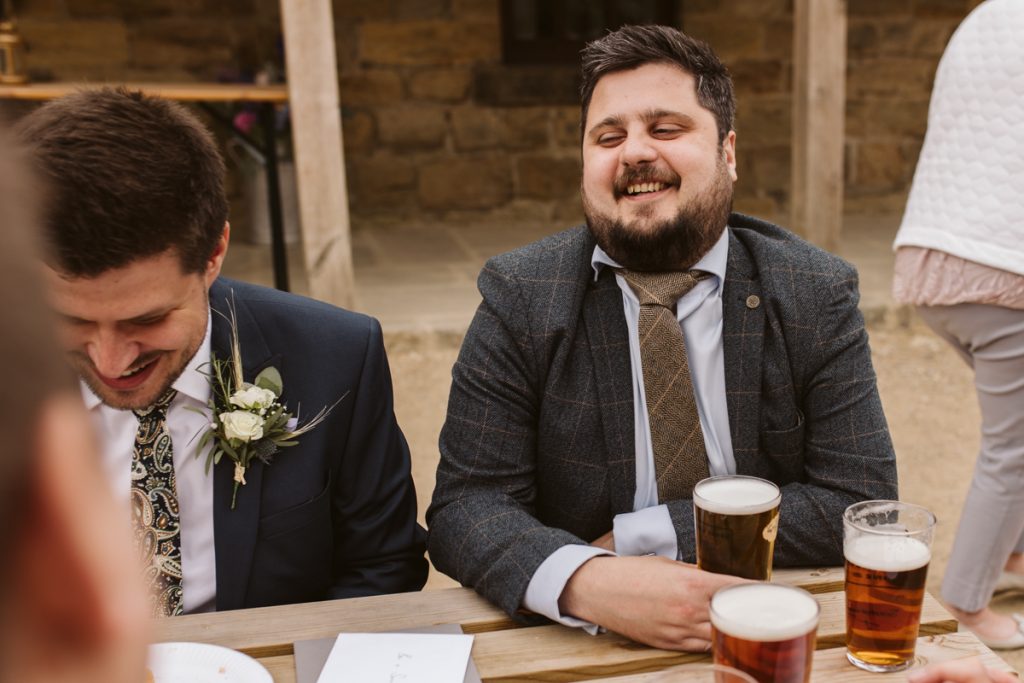 Party time!
We always knew it was going to be a good party! Dancing! Cake! Beer pong!
All so well deserved for this lovely couple, who'd been so patient through every curve ball covid lockdowns threw their way! What a pleasure to photograph this for them!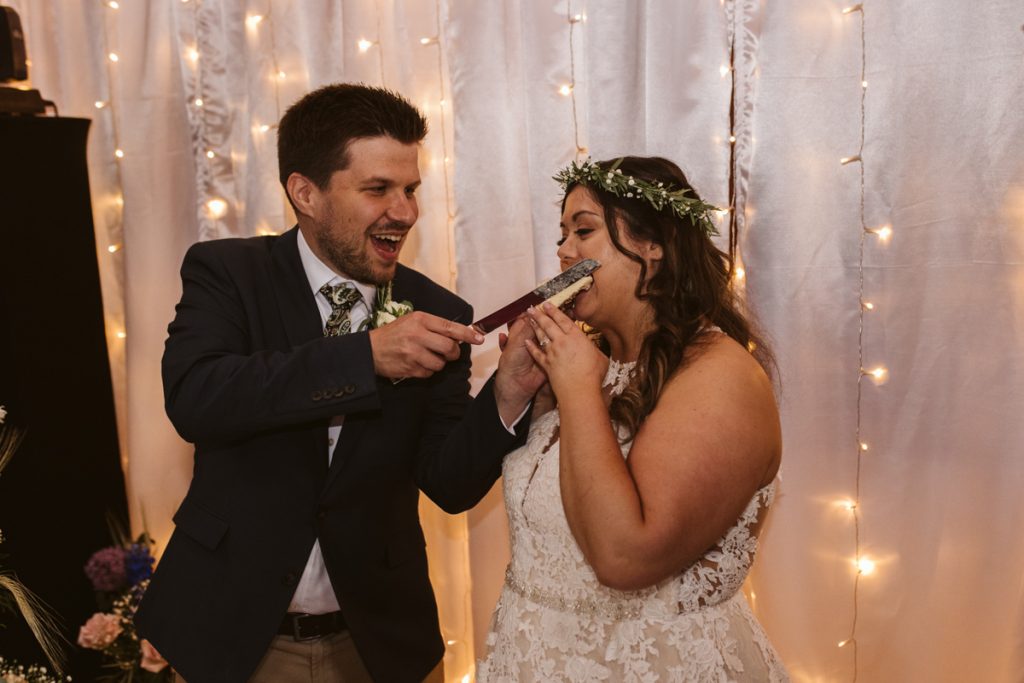 If you love what you see here, contact me to discuss your big day photography!
Supplier team
Venue @linehamfarmweddings
Photographer @hannahbrookephoto
Videographer @vita_wedding_films
Hair @catherinefootehair
MUA @ginaryan_makeup