I met Becky and Matthew at a wedding fair at Rudding Park in March 2020, just before the world spun off into lockdown madness. So when they got back in touch a year later to photograph their Rudding Park wedding the following year, I was absolutely DELIGHTED!
They told me it would be a big wedding with lots of guests and that it would be a lively party, and they were not kidding. Plus the sun shone all day and the gardens were in full bloom – an absolute joy for any Rudding Park wedding photographer!
The Venue
It's easy to see why Rudding Park is such a popular choice for weddings. It's absolutely swoon worthy, tastefully decorated and has stunning grounds. Oh and there's an amazing spa for pre or post wedding relaxation (or both!)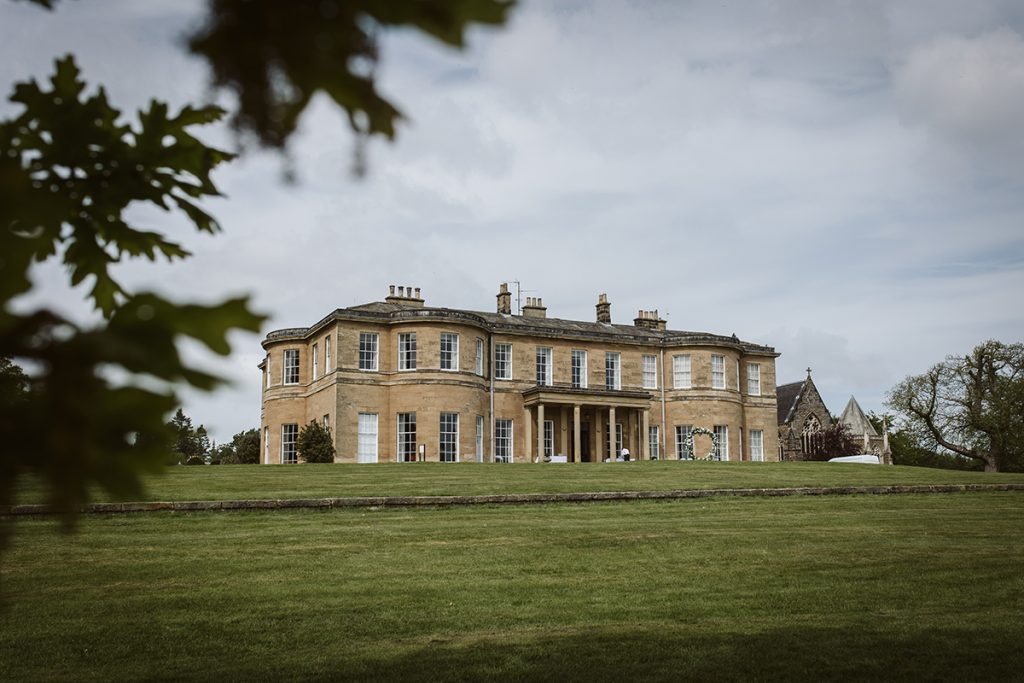 The Wedding Morning
As this was a larger wedding, I'd suggested I bring a second photographer and the wonderful Lucy Henzell was my second shooter for the day.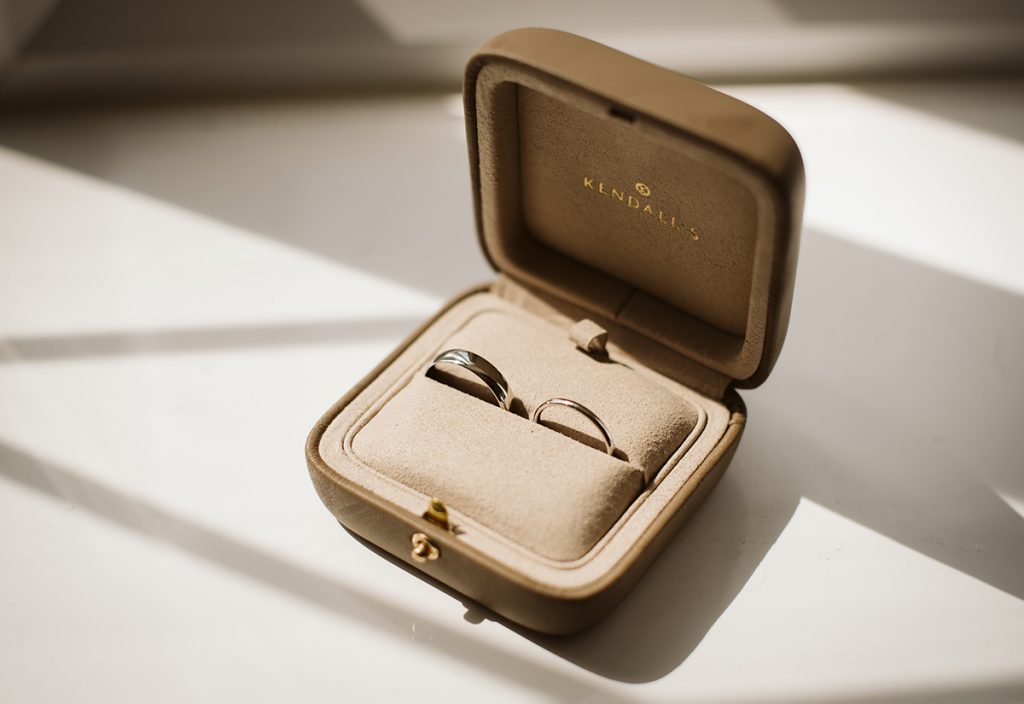 Lucy spent the morning with the Groom and his family and I was at Rudding Park with the Bridal party.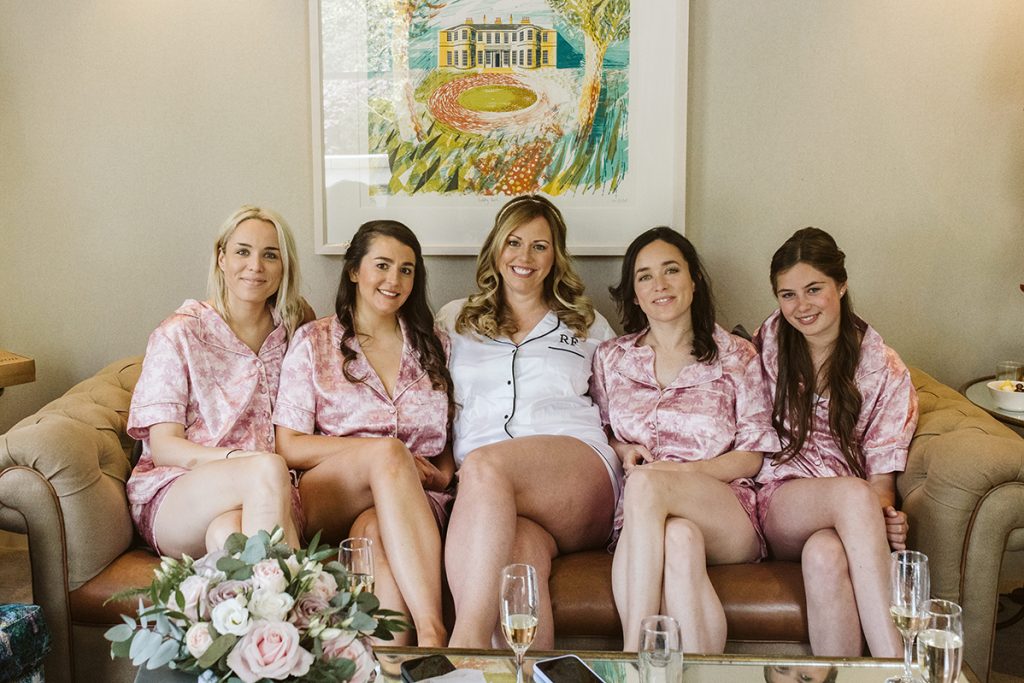 The Dress!
Becky wore a beautifully elegant Suzanne Neville dress, which she bought from the Harrogate Wedding Lounge. She was a perfect, classy vision and white. And it seems her family and bridal party thought so too! Something about a Father of the Bride crying proud tears gets me every time!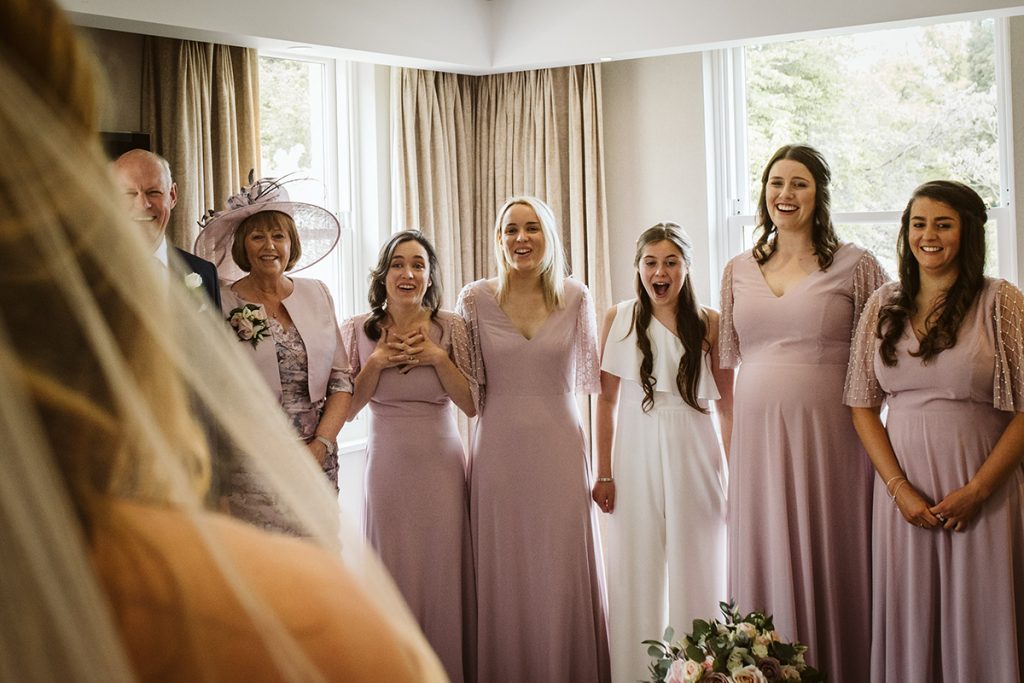 The Ceremony
The ceremony took place at St Marks Church in Harrogate. A truly joyful ceremony which kicked off with the congregation taking me back to my childhood with a rendition of Lord of the Dance.
The church had delightful pockets of light shining through, which I was very happy to use creatively. It's not often us Yorkshire Wedding Photographer's get too much sunlight to play with!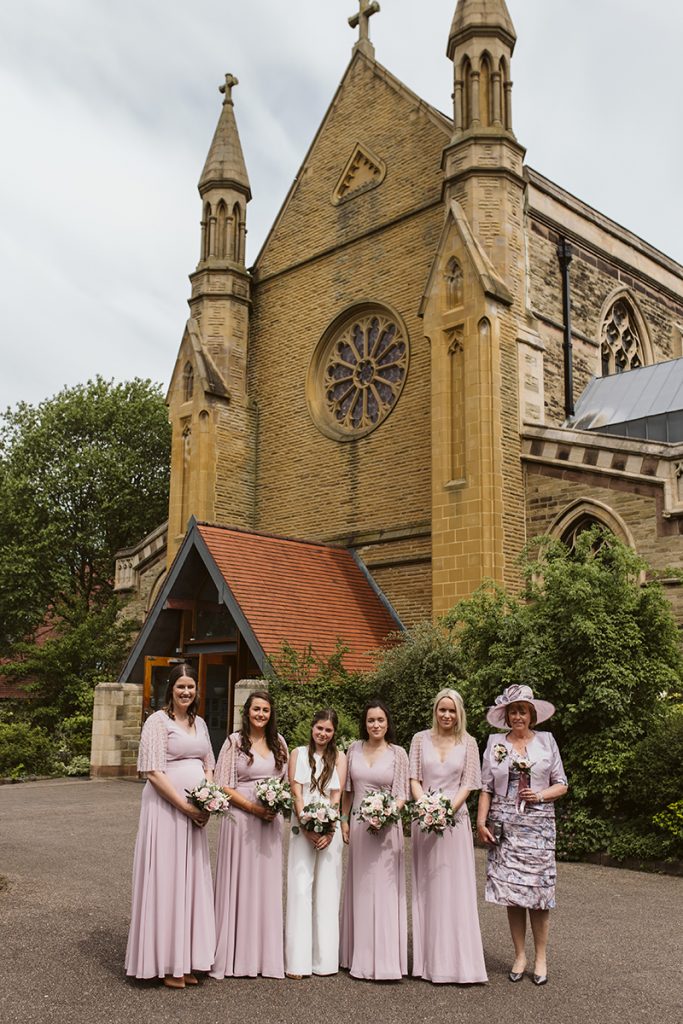 There's no such thing as too much confetti!
Becky and Matthew opted for dried flower petal confetti and my goodness, they had buckets of the stuff! I love to photograph the excitement and mischief of the guests….and of course, the couples reaction! Confetti is one of my favourite parts of the wedding day to photograph.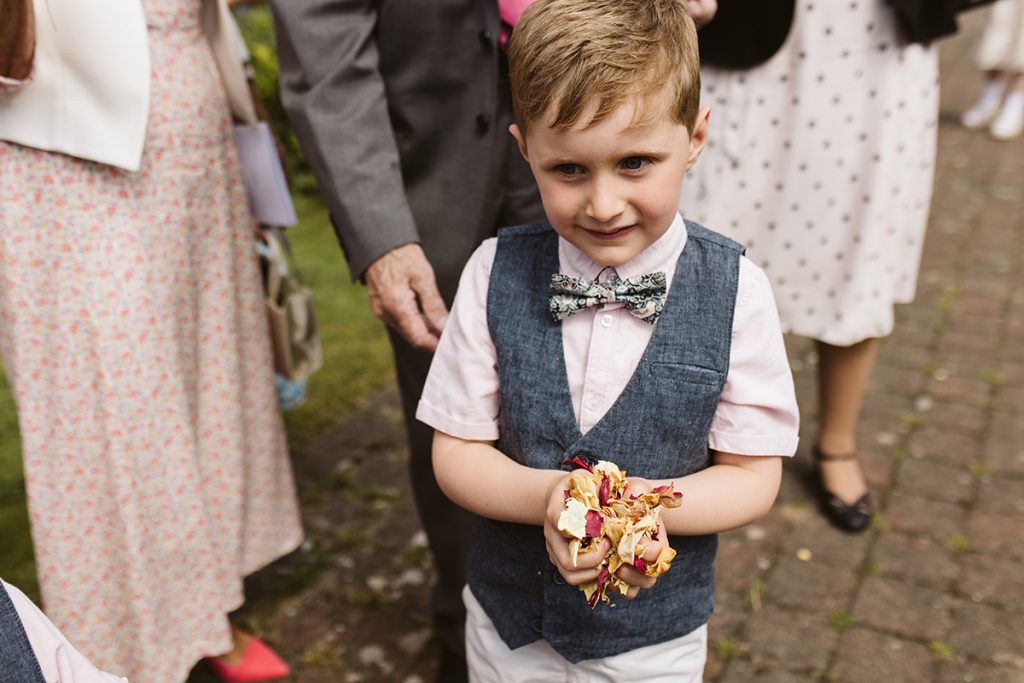 A few more candid photos (me snapping all the other aspiring photographer's in action and then we all decamped to Rudding Park. Seriously though, I love capturing candid shots like these. I WANT you to look back at your gallery and laugh at all these little moments you probably didn't notice on the day.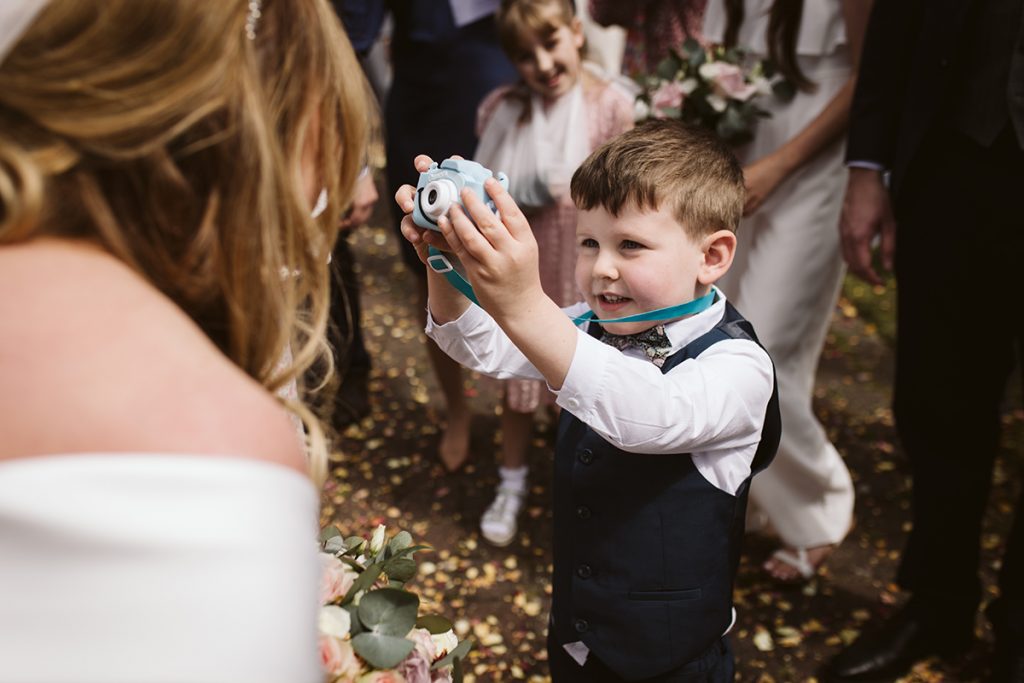 Time to get this Rudding Park wedding started!
Rudding Park has amazing photo opportunities and the front of the Main House was my chosen location for group shots. I often get asked if I take group shots, and the answer is always YES! Like any Rudding Park wedding photographer worth their salt, your family and group shots are a key part of my photo plan.
I always work with you to understand who and how many (I recommend no more than 12 groups). That way I can spend more time snapping the candid shots and informal group shots during the drinks.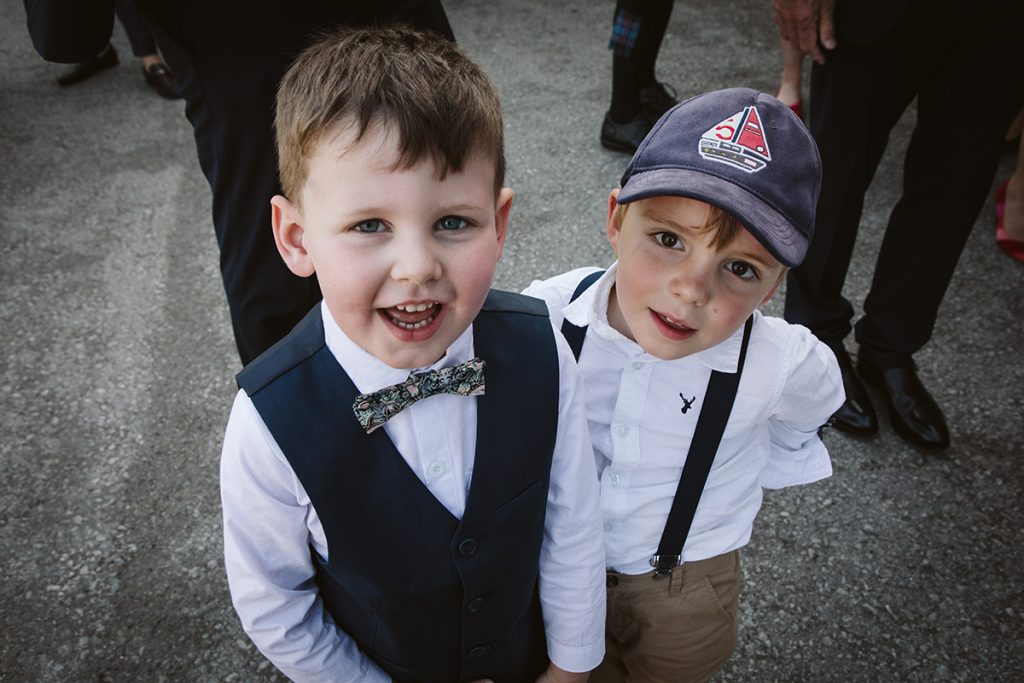 The Bride and Groom portraits
Wow-ee the grounds of Rudding Park hotel did not let us down. The colourful rhodedendrons were in full bloom, so that's where we headed. In fact these gardens have something to offer no matter what time of year you choose your Rudding Park Wedding. (My blog on Sophie and Tom's Rudding Park wedding was from later summer in 2021) As part of my pre-wedding prep I will always scout out the best locations for your Bride and Groom portraits. On this occasion the sun was super bright and I was looking for shade. No one wants a squinty eyed wedding photograph, right?!?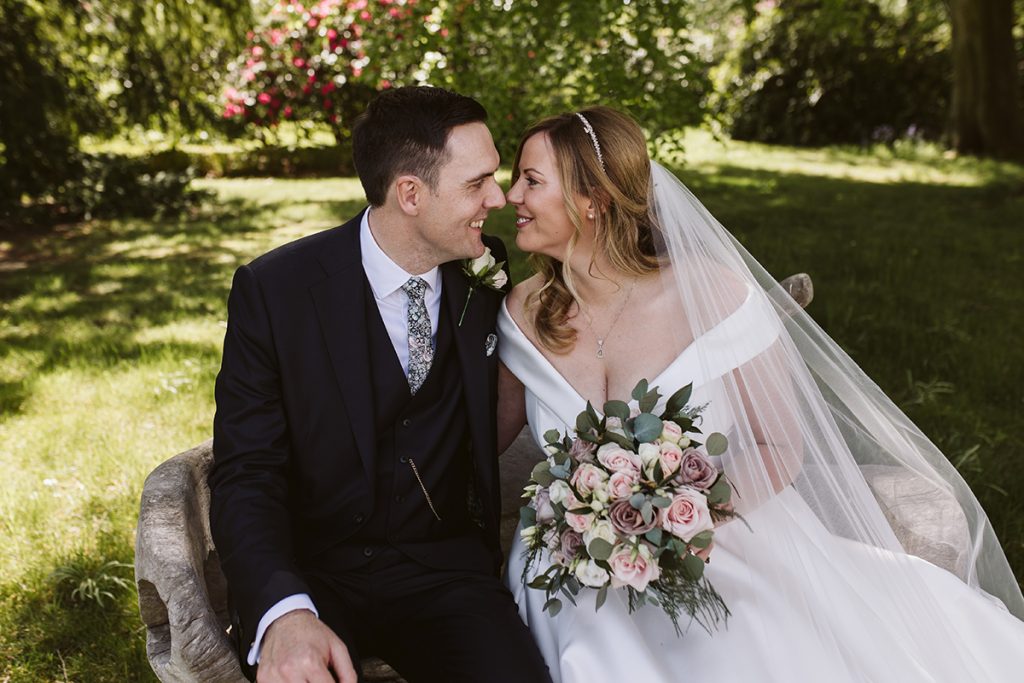 The Wedding Breakfast
The function suite had been tastefully decorated with plenty of beautiful flowers by Flowers by Colette. And with a 170 strong guest list the room was full and full of happy atmosphere. The speeches brought lots of joy, laughter and little emotional moments – everything this Rudding Park Wedding Photographer loves to capture!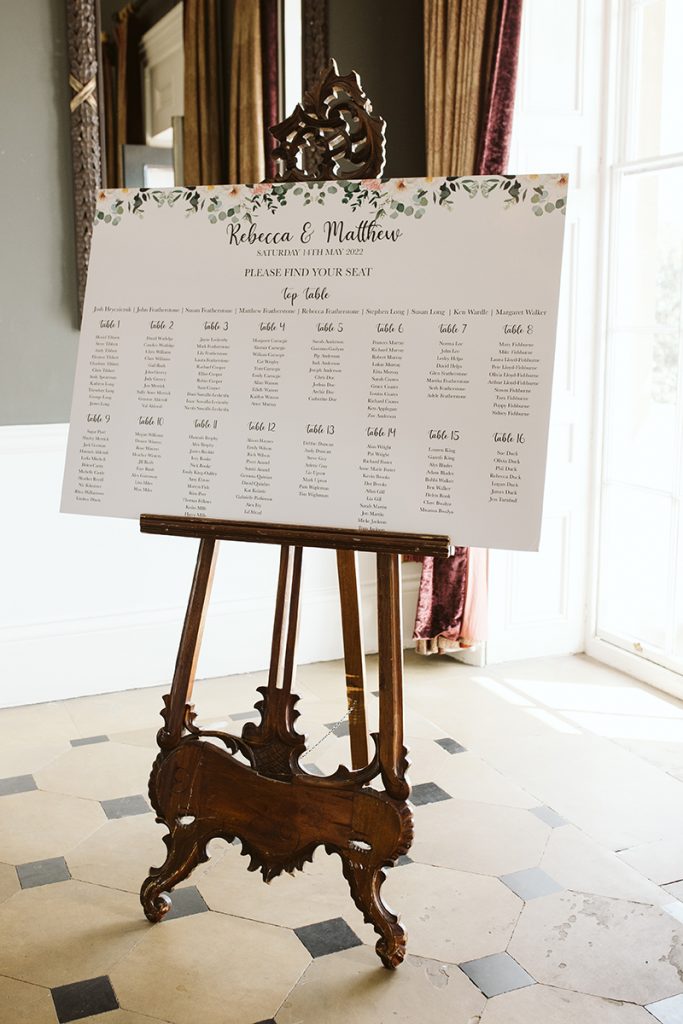 We got a golden hour!
Golden hour is that hour before sunset where the sun is low and the light is dreamy. It's not always guaranteed but if the light is good, I'll always suggest a second Bride and Groom shoot. And wasn't this one a beauty? I'd spotted the beautiful wisteria earlier but it was in harsh sunlight so getting back out there in the shade made me a very happy Rudding Park Wedding photographer!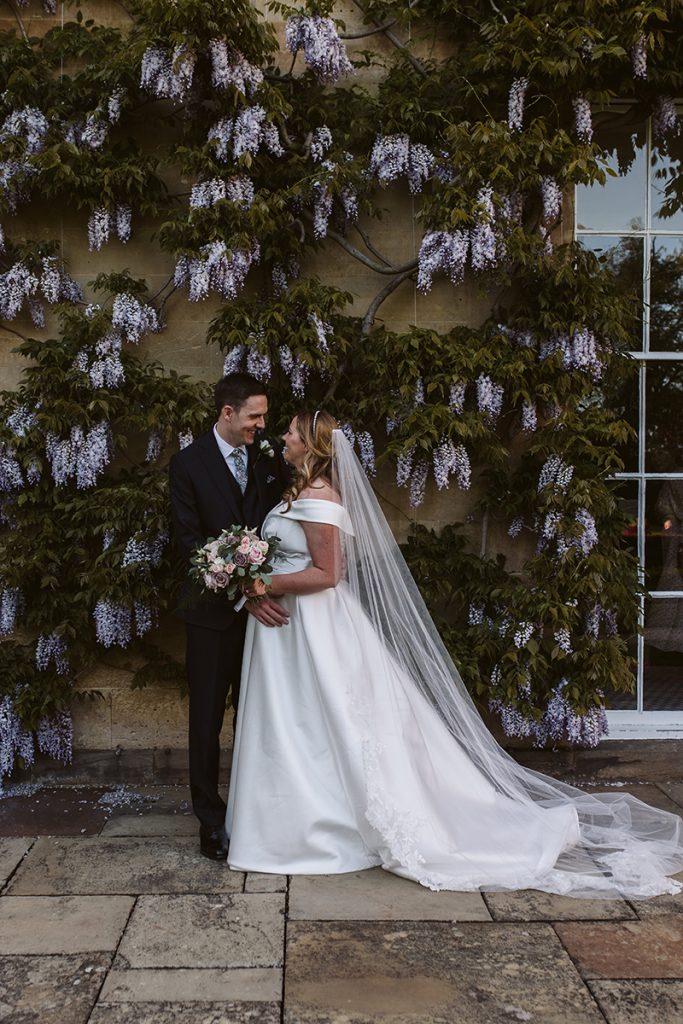 Dance the night away!
The cake was cut and then the band City Sounds (via Entertainment Nation) kept the dance floor busy all night! That's something us Rudding Park Wedding photographer's absolutely LOVE to see!
A day and night of pure JOY. I absolutely loved photographing this Rudding Park Wedding.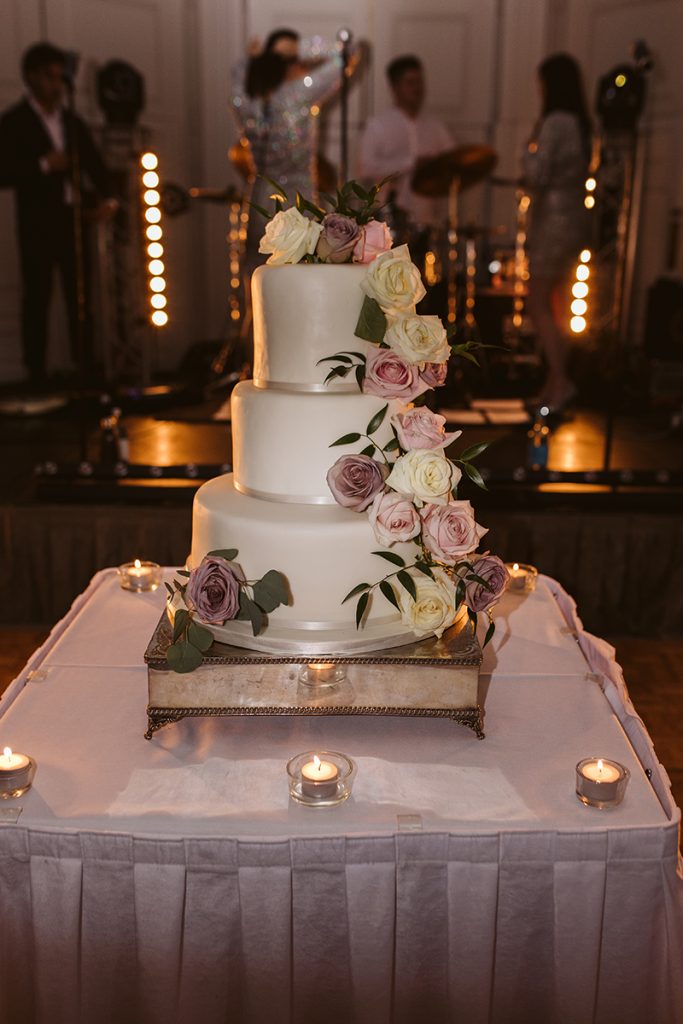 If you love what you see, check out my other blogs:
My style of wedding photography