Where to start with this fun and colourful wedding? Rainbow Bridesmaid dresses, a marquee, hay bales, a paella dinner and a FERRIS WHEEL! It's up there as one of the most fun and colourful weddings I have ever had the pleasure of photographing!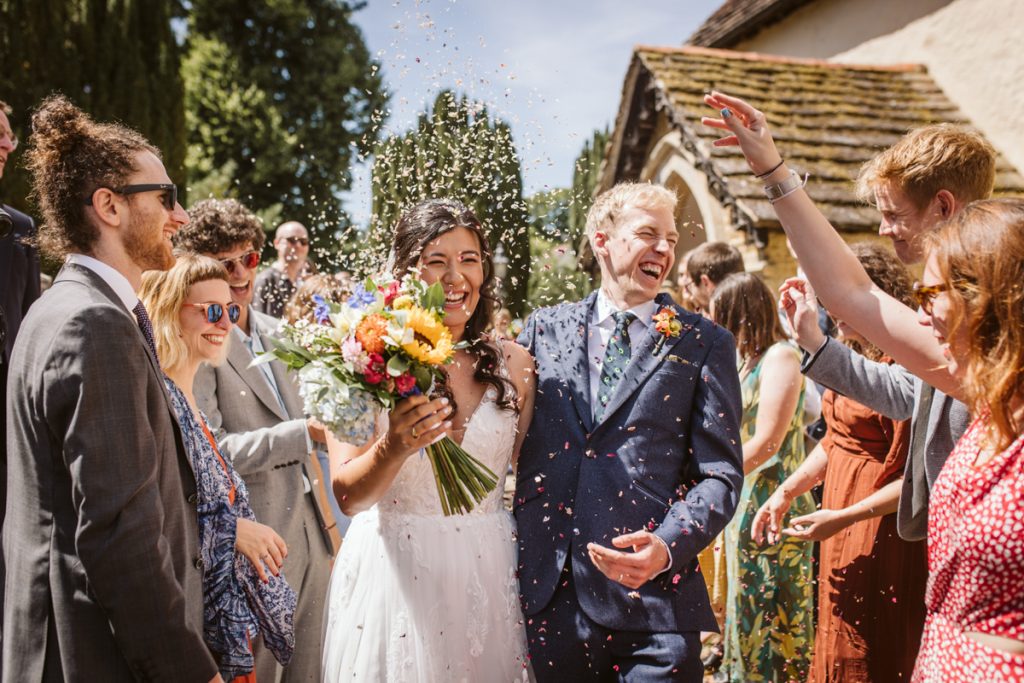 And the best bit is, I already knew the Bride from my previous corporate job. She'd got in touch and asked if I'd consider travelling to Surrey to photograph their fun and colourful wedding. Naturally I absolutely jumped at the chance to spend this glorious sunny summer weekend with this lovely couple and their friends and fam.
Getting ready
Since Chloe and Tom are the LOVELIEST people in the world, they both have a lot of friends. So I spent the morning with the Bridal party. And nothing says fun and colourful wedding like RAINBOW bridesmaid dresses!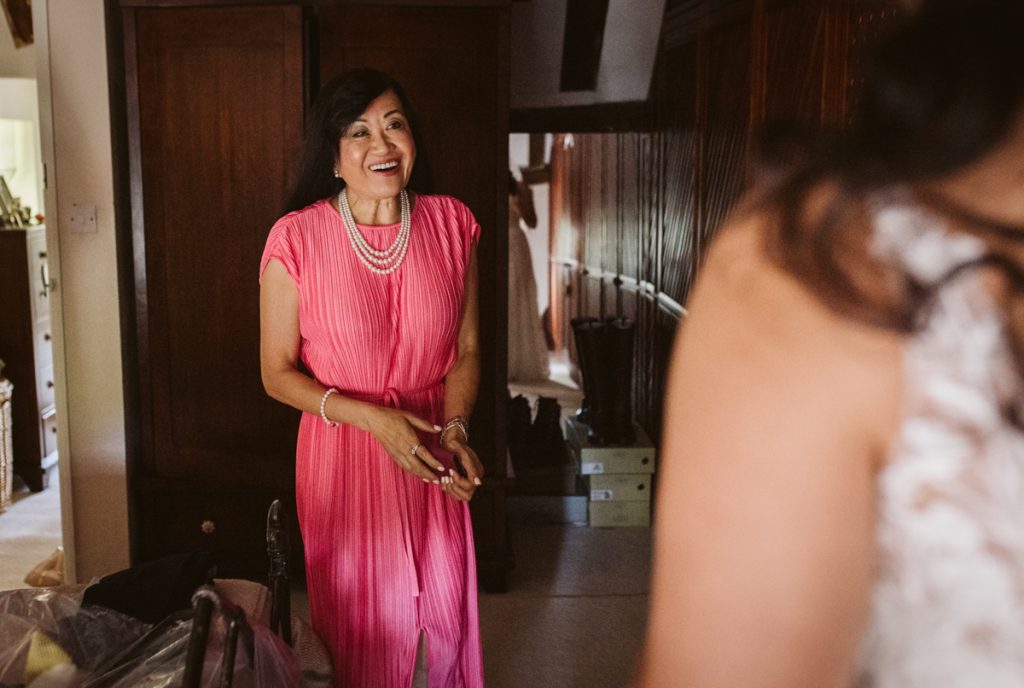 Meanwhile, my second photographer Sarah, spent the morning with the Groomsmen. If you are also planning a fun-filled wedding and have larger groups of Bridesmaids and Groomsmen, I'd highly recommend you consider hiring a second shooter as part of your package. It means both sides get loads of photos. You can find out more about my packages and download my dun and colourful wedding photography brochure here.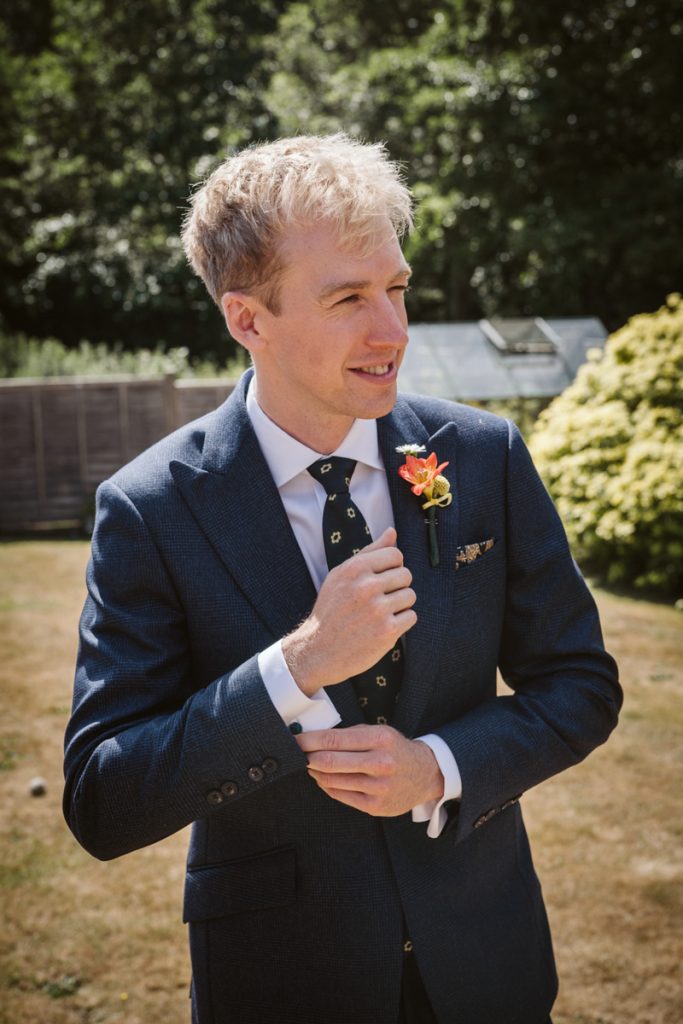 An emotional ceremony
Gosh, barely a dry eye in the house at this one! The ceremony was at All Saints Church, Witley and I'm not even kidding, when I say, it was beautiful! As always I was snapping all the key moments between our happy couple, but also was constantly zooming in on their loved ones in between and behind!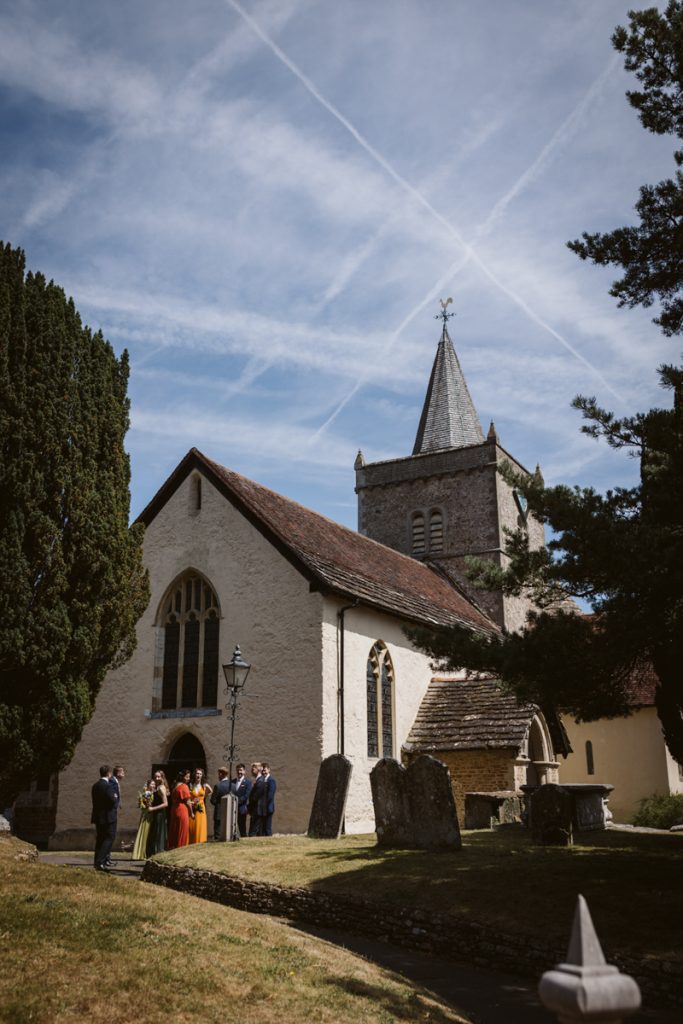 And obviously it wouldn't be a fun and colourful wedding photography gig without handfuls of confetti!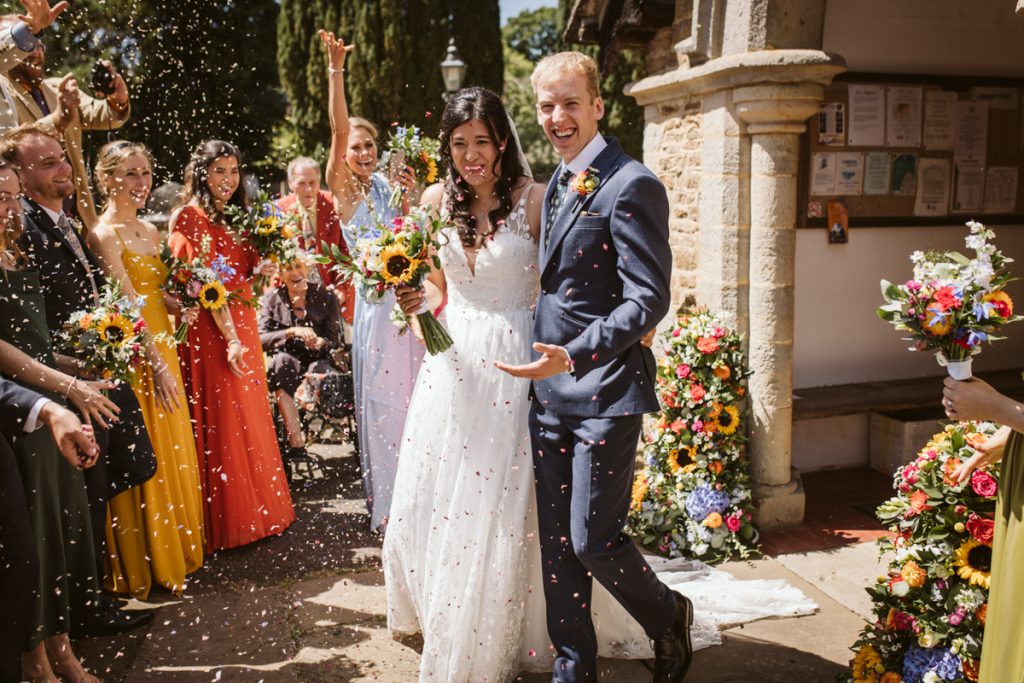 The venue
Chloe and Tom had chosen Groomes as their reception venue. This stunning farm house venue has acres of space allowing all the fun and colourful creativity. Which for Chloe and Tom, was a marquee and a ferris wheel!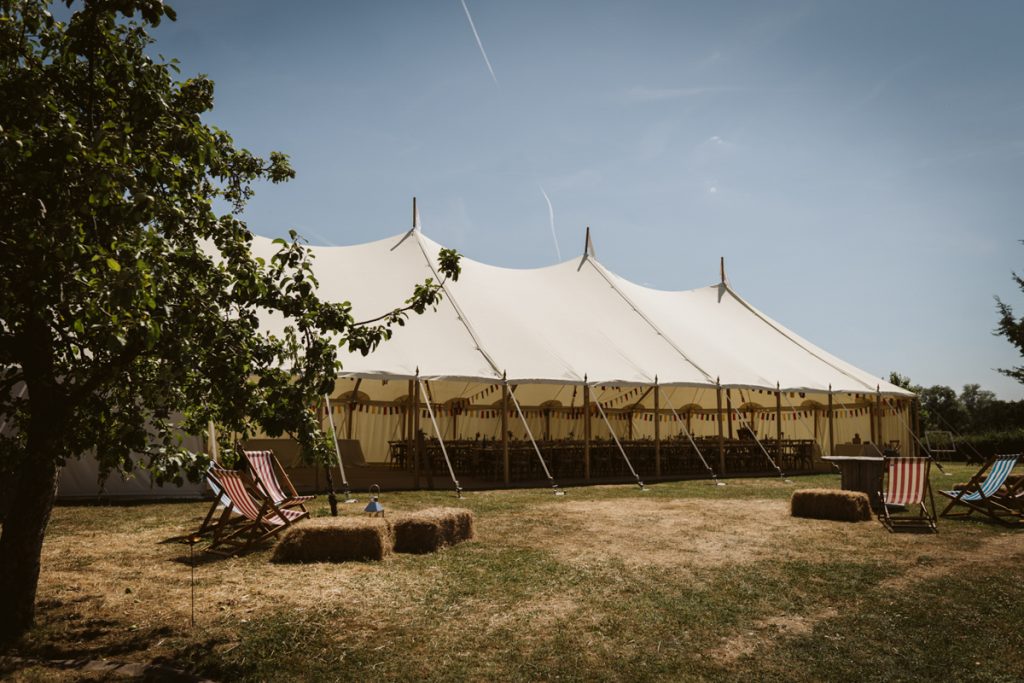 As well as tonnes of outdoor space, deckchairs and hay bales for the guests to sit on, Groomes had a private area for the couple to hold a traditional Chinese Tea Ceremony with just their parents present.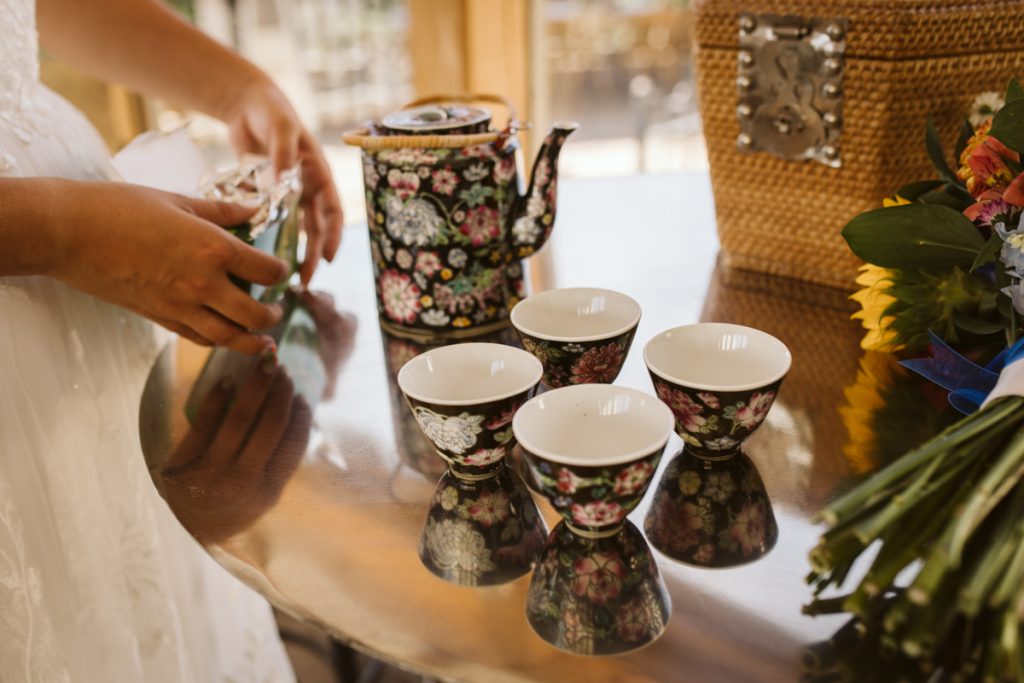 Do formal photos still happen at a fun and colourful wedding?
Well yeah. But they absolutely don't need to look formal, stiff or awkward in any way!
Remember that heatwave in the summer of 2022? Well this wedding was that weekend, and it was SCORCHIO! And also very sunny and bright. So I sought out the (very limited) shade for the family and group photos.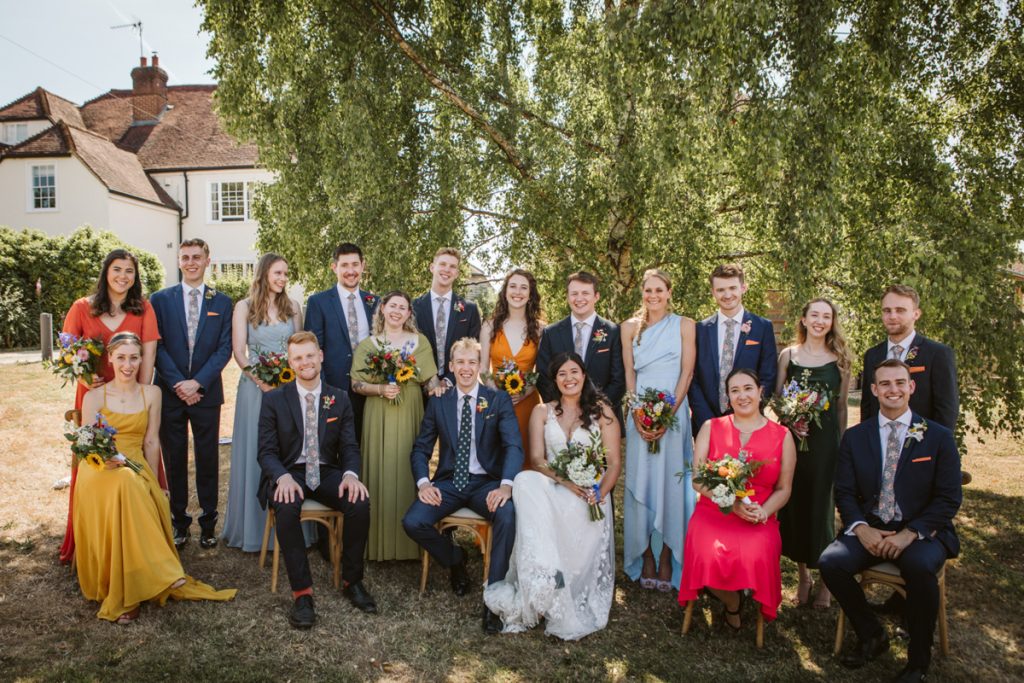 Love on a ferris wheel!
Never have I ever taken wedding photographs on a ferris wheel before! What fun!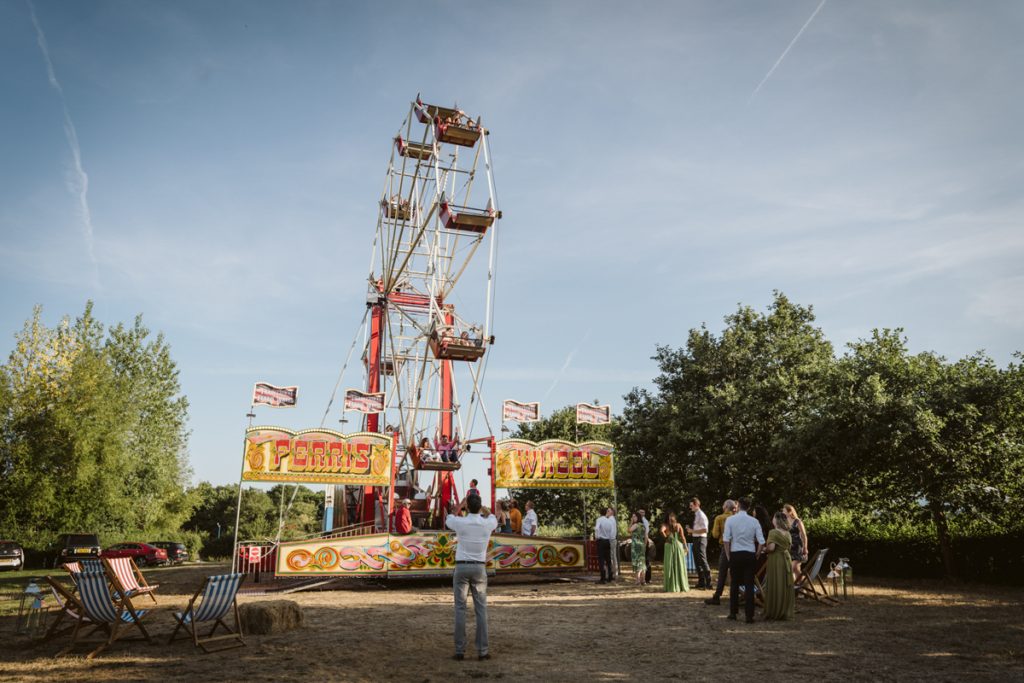 On a hot summers day like this I aim for little and often with the couple photographs! I will always look to get a few framers in the bag before you sit down for your dinner. So it's a short and sweet photo session just before you are due to make your big wedding brekkie entrance!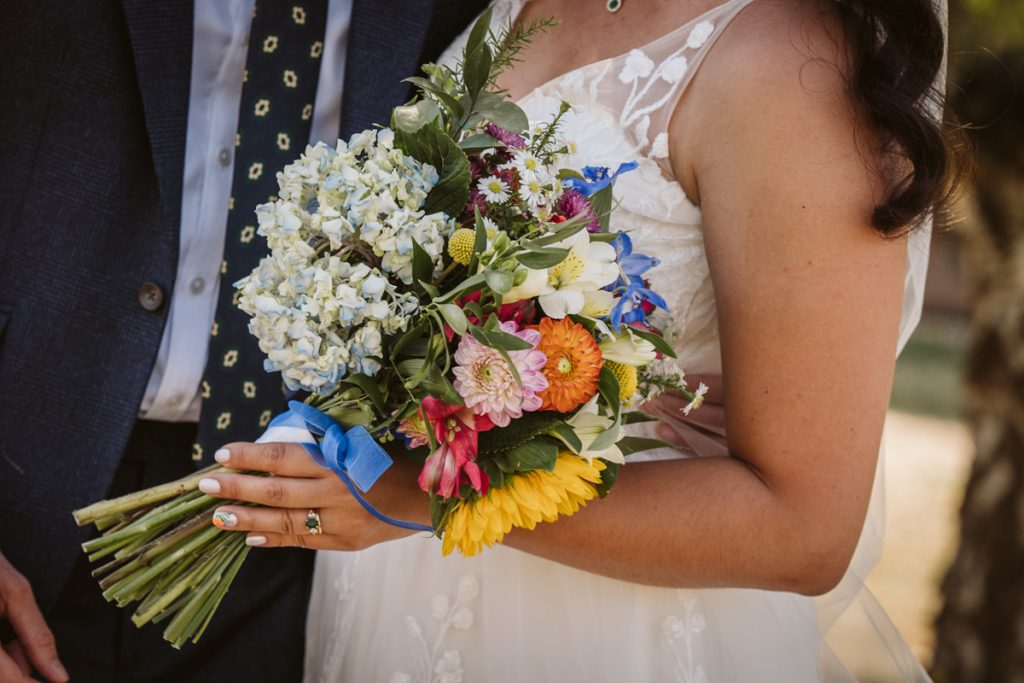 Speeeech!
Again, not a dry eye in the house during these beautiful and well thought out speeches. I'm all about capturing the reactions – both of you, and your loved ones. If there's someone crying, you can be sure I'll be secretly snapping those tears!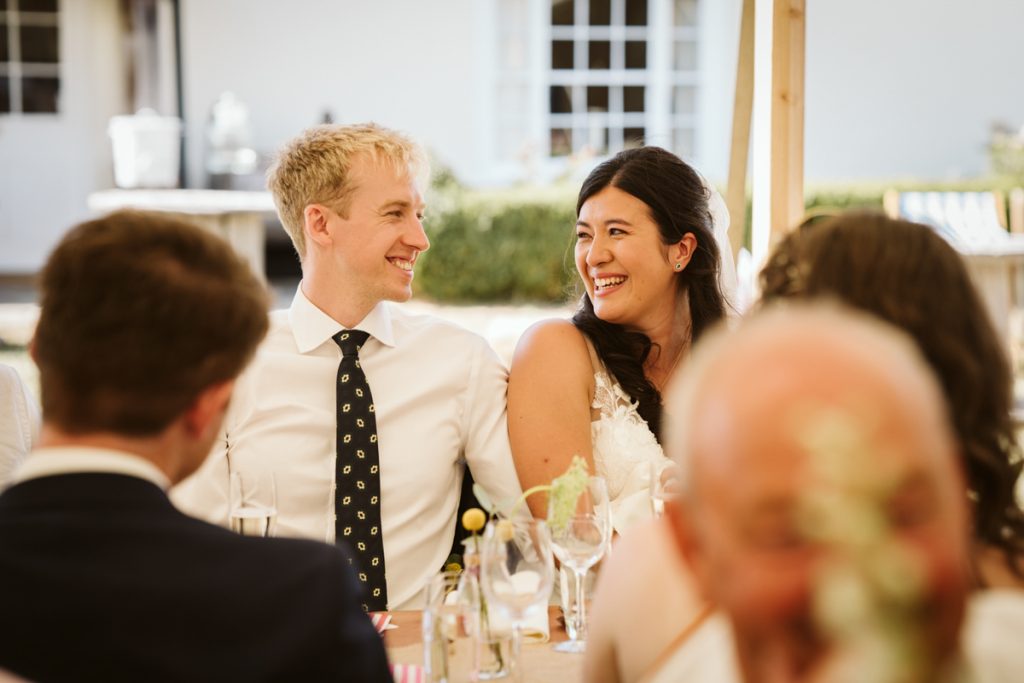 Party time
Obviously this incredible joy-filled, fun and colourful wedding day had to end in the most amazing party! A packed dance floor full of fun-loving party people who don't mind having their phoot taken makes my heart so full!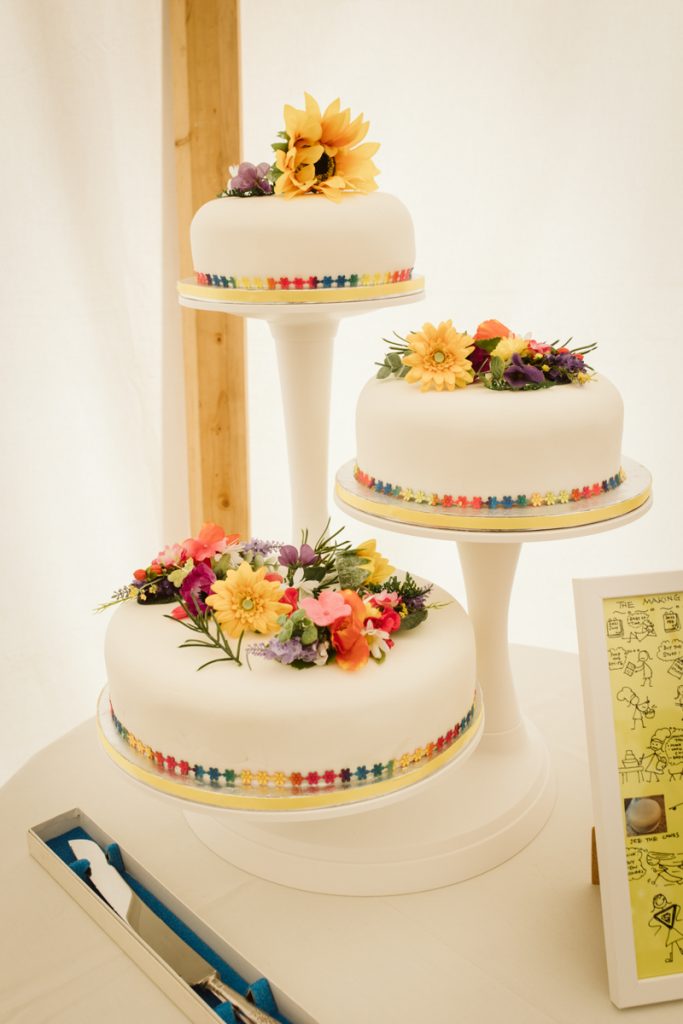 Golden Hour
Obvs a heatwave brought one of the finest golden hours ever witnessed! What a perfect way to end this fun and colourful wedding!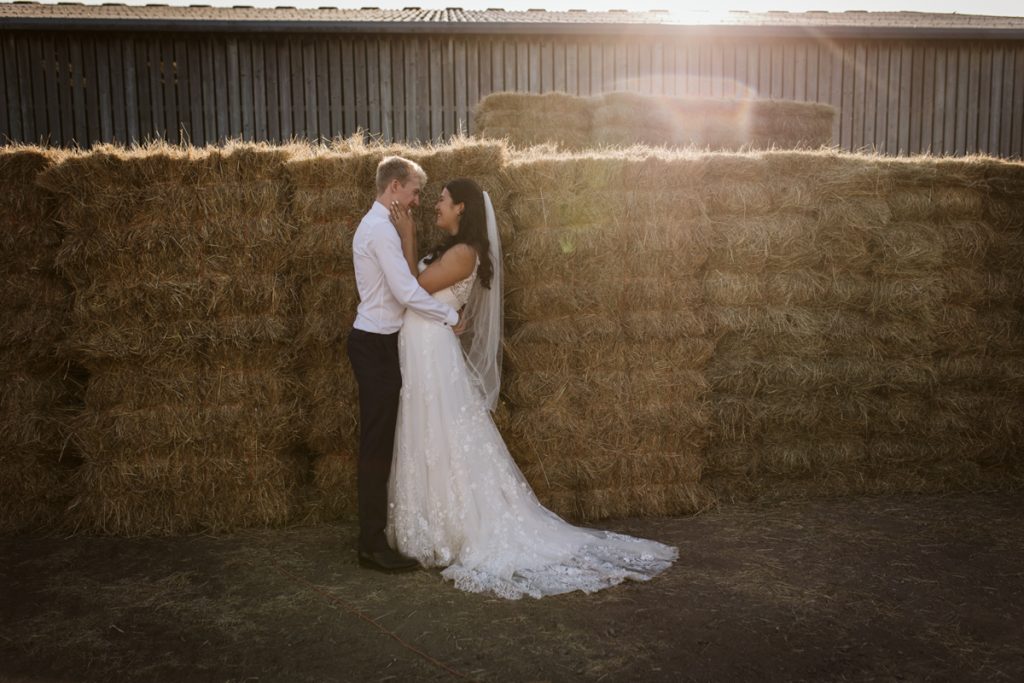 I absolutely loved photographing this fun and colourful wedding day and if it looks like a bit of you, please get in touch, I'd absolutely LOVE to hear from you!
Suppliers
Weddings are a team effort so I always like to give credit where credit's due!
Venue – Groomes at Bordon
Photographer – Hannah Brooke Photography
Second photographer – Sarah Hoyle
HMUA – Arabella Hewitt Hair and Make up
Florist – Be Flowered by Heidi
Dress – Madi Lane from The Farnham Boutique
Caterers – Man with a pan
Band – Central Avenue