Hannah and Matt married on a beautiful, crisp Spring Day at Wood Hall, Wetherby. As a Wetherby based wedding photographer, I was delighted to be asked to capture it for them.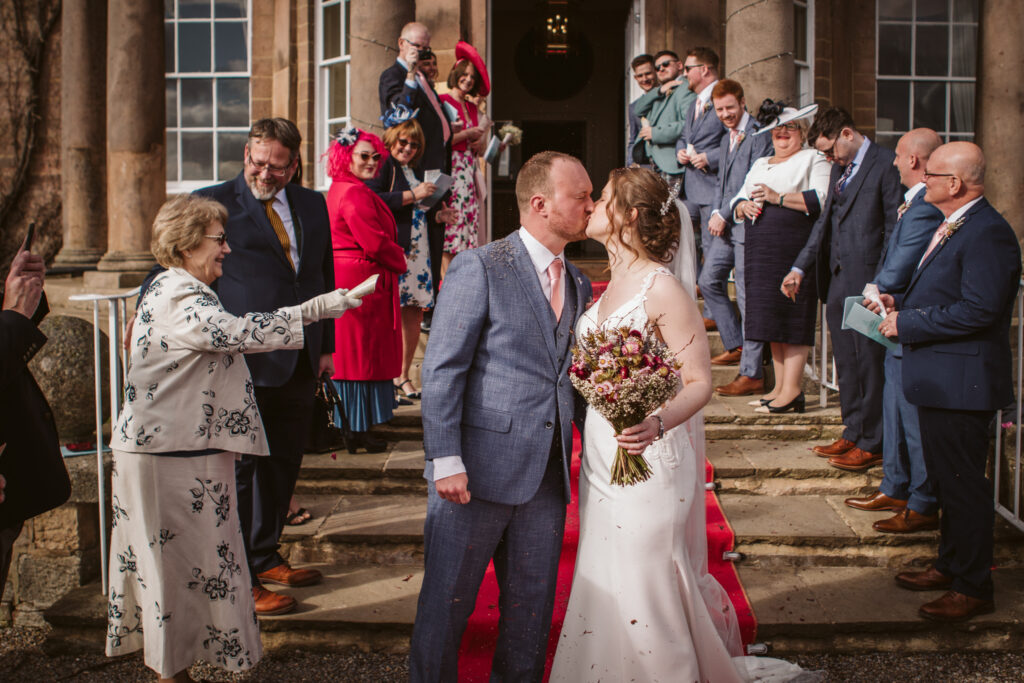 So, what's Wood Hall Weddings like as a venue?
Pretty lovely! Set just outside of Wetherby in the midst of rolling countryside and there are views across the valley for miles! It has a lovely Italian garden for outdoor ceremonies and photo opportunities, woodland, and it's own spa!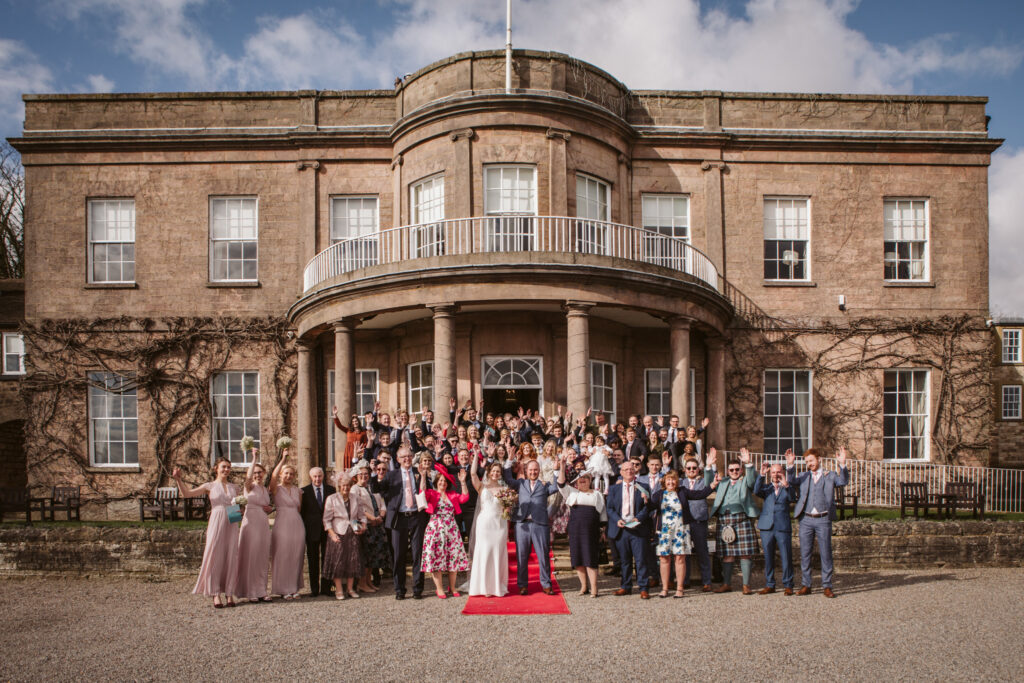 The girls got ready in one of the rooms on site and the boys arrived suited, booted and with hip flask. I love photographing this part of the day – all the nerves, excitement and anticipation.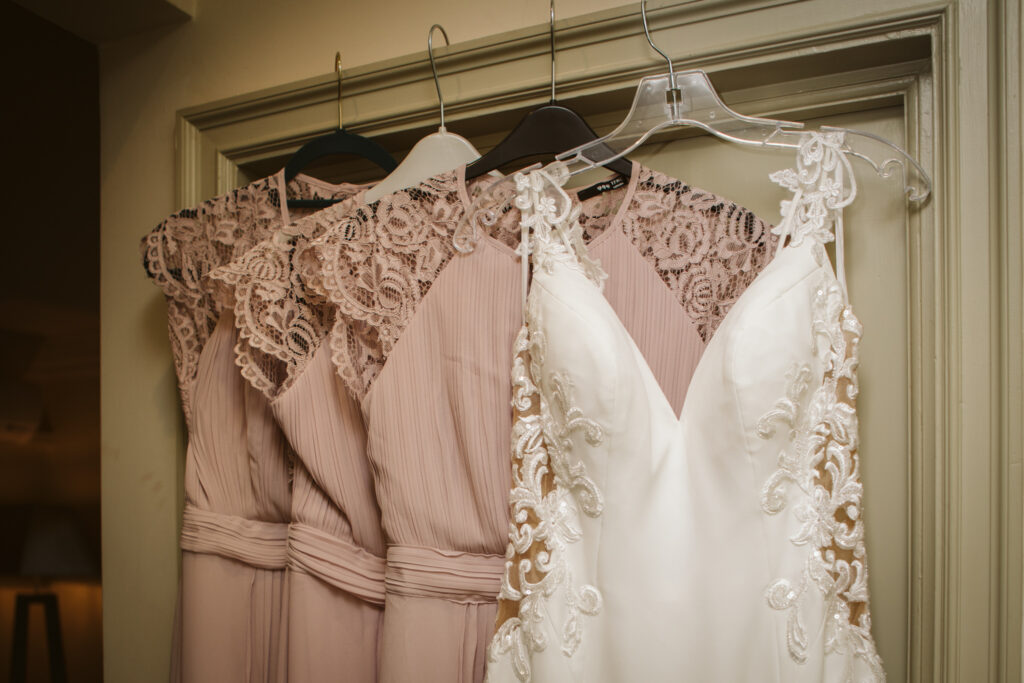 The ceremony
Wood Hall Weddings has the option of a civil ceremony in the Vavasour suite or outdoors in the Italian Gardens. As it was early March, the indoor ceremony was the one for this loved up couple.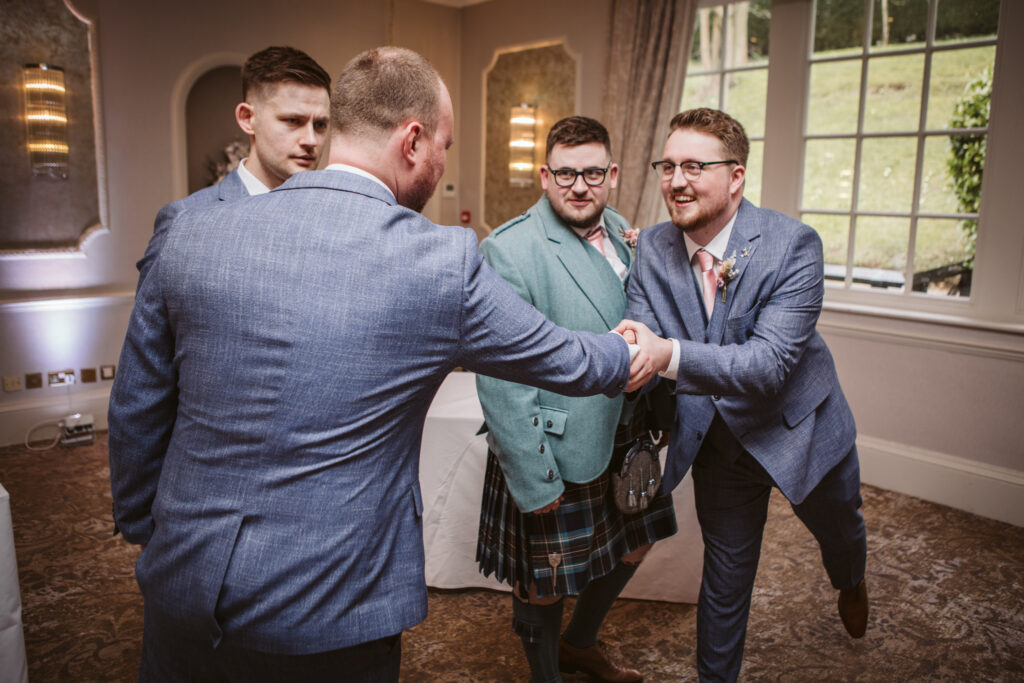 Photos in the grounds
Thankfully this beautiful March day was mild and dry enough to head straight outside for confetti and photos. I always recommend that we go straight from the ceremony to confetti and group shots, as it's harder to herd the masses once we've lost them to the bar / toilets / check in desk! It's then weather dependent as to whether we do the couple photos straight away. My preference is that you are able to enjoy a drink and a mingle with your guests as much as possible!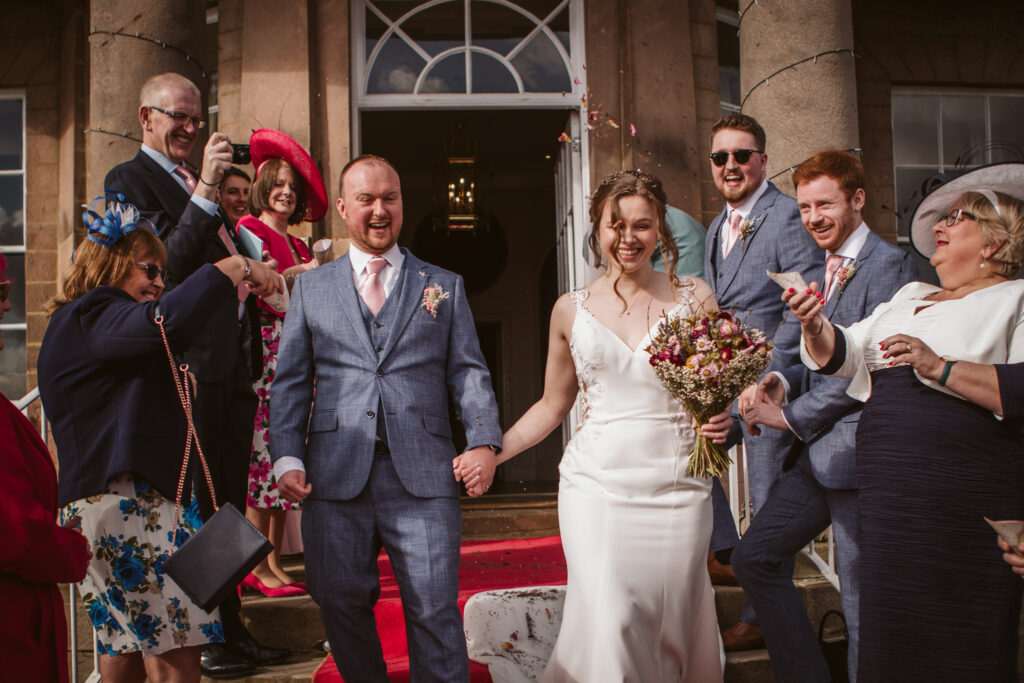 Wedding Breakfast
The team at Wood Hall Weddings worked at breakneck speed to turn the vavasour suite around ready for the wedding breakfast. The theme for this adventure loving couple was mountains with handcrafted table settings. The speeches were hilariously entertaining with lots of facepalm moments for our groom!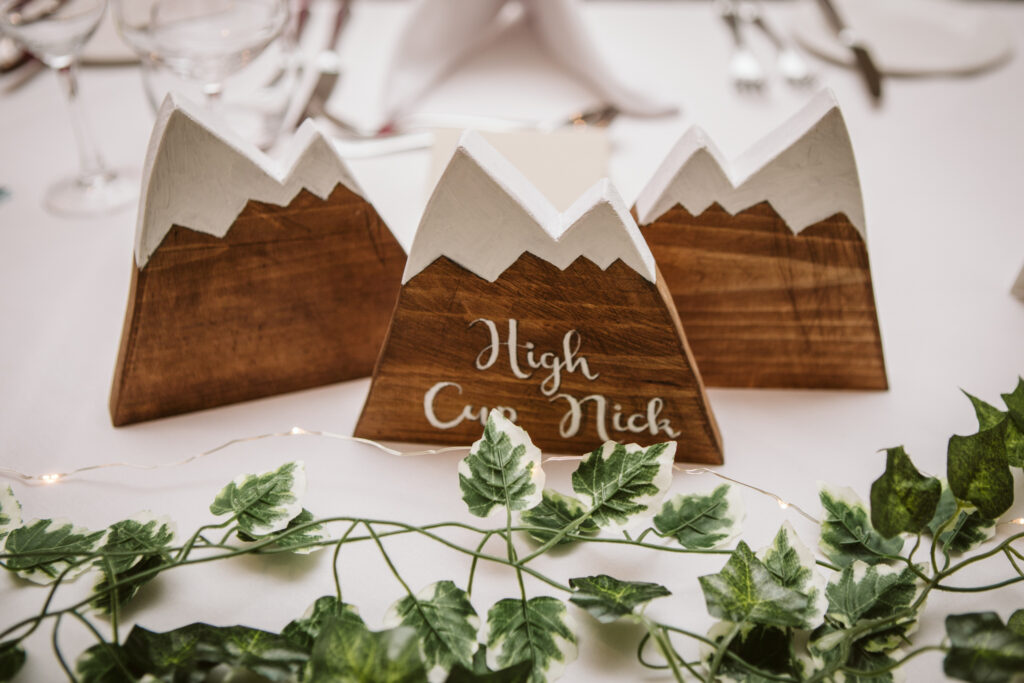 Party time!
My goodness, this lot knew how to party and many a shape was thrown on that dancefloor. So naturally, I took up my favourite position – right in the middle of the crowd so I could capture all the moves and the atmosphere of a stunning day!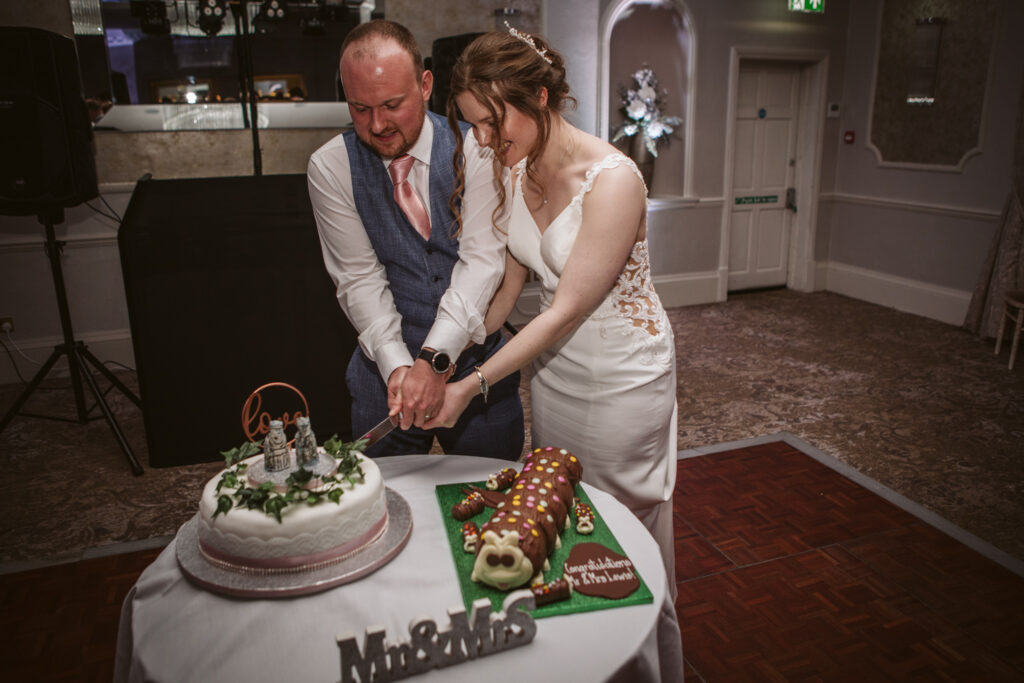 Wood Hall Wedding Supplier details
As always I love to share the details of all the suppliers I worked with at this wonderful Wood Hall Wedding.
Venue – Wood Hall
Photographer – Hannah Brooke Photography
Hair stylist – Tegan Hair, Garforth
Dress – Bridal Apparel, Leeds
Suit – Harry Brown Menswear
Florist – Great British Florist
DJ – Elite Sounds
Other Wood Hall Weddings I've photographed
If you love the look of all the above, contact me to discuss your big day – I'd love to hear from you!