Goldsborough Hall Weddings is a simply stunning venue. Built in the 16th Century, this private and exclusive use country house is the perfect spot for a luxury and elegant wedding.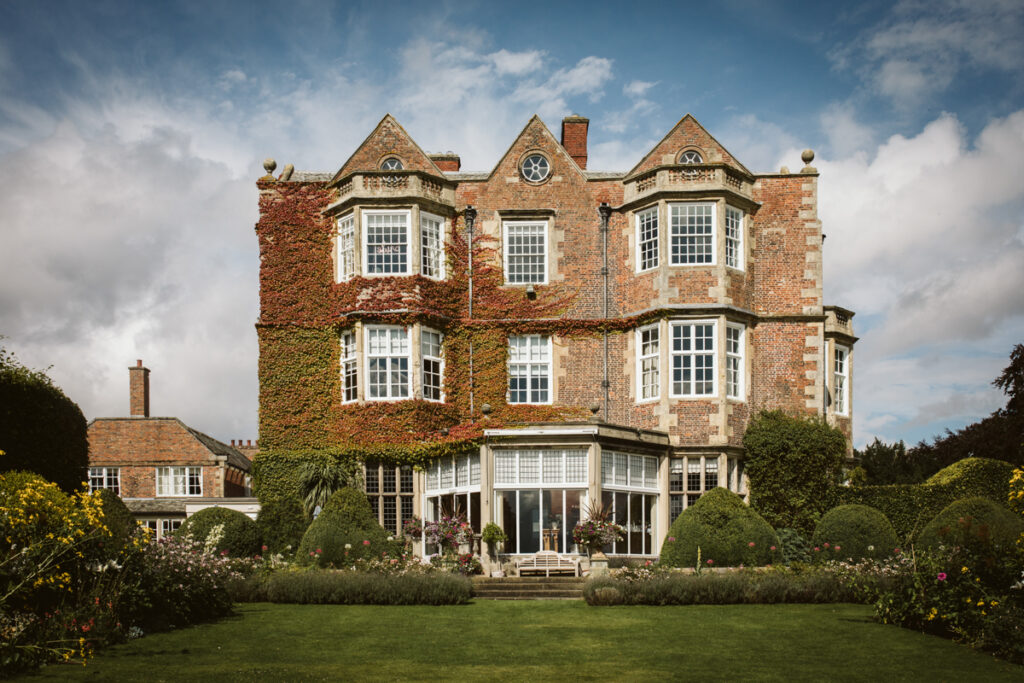 I had the pleasure of photographing my first Goldsborough Hall Wedding in August 2021 for the lovely Kate and Clive.
Love has no age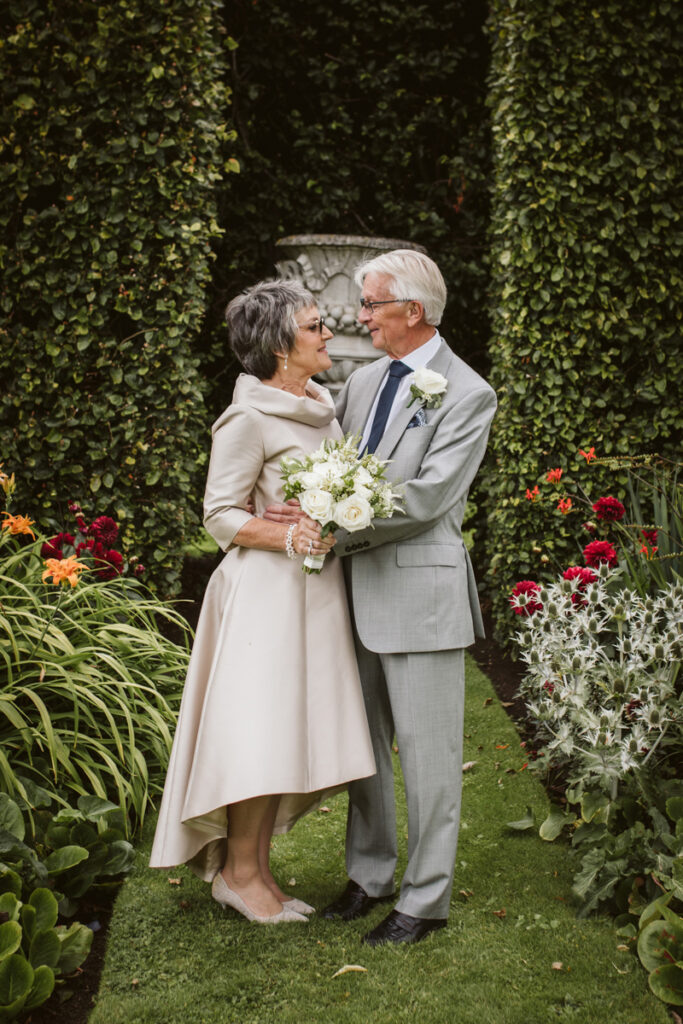 Having found love later on in life, Kate and Clive decided to marry in their early 70's. Kate wore an elegant dross from Snooty Frox in Harrogate.
Goldsborough Hall is one of their favourite local spots to visit, so they decided to have a small and intimate wedding with their closest family present.
Goldsborough Hall ceremonies
A simple and touching civil ceremony with a harpist and readings from close family sealed the deal for these two love birds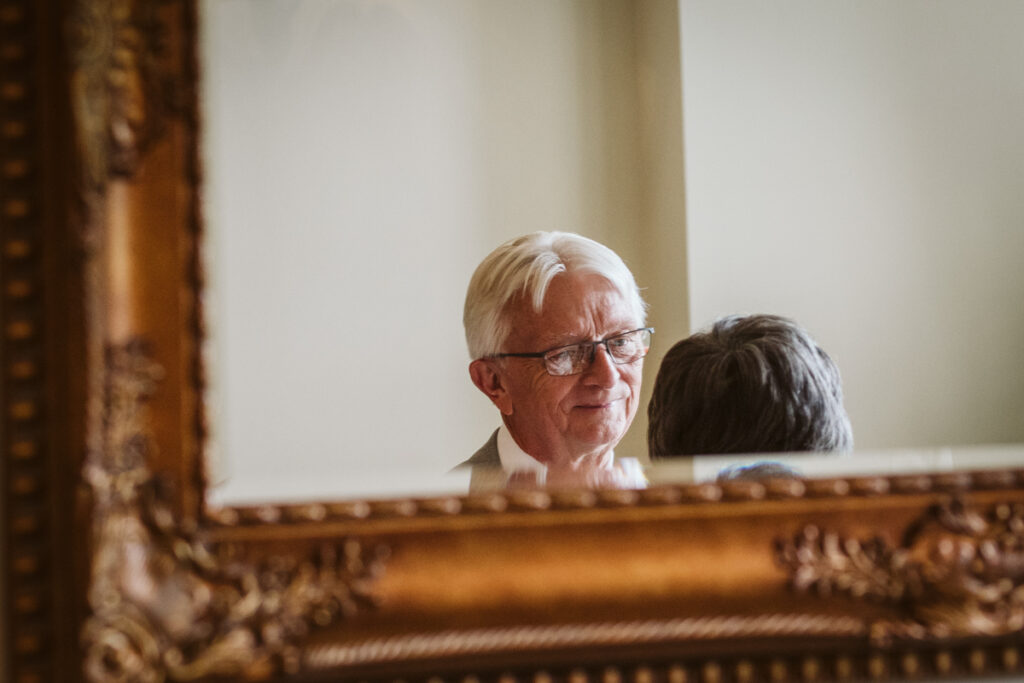 The beautiful grounds at Goldsborough Hall
Being a beautiful August afternoon, we were able to make the most of the stunning gardens for the family photographs and couple photographs. (In fact Rock My Wedding loved the bottom image below so much they shared it on their instagram page)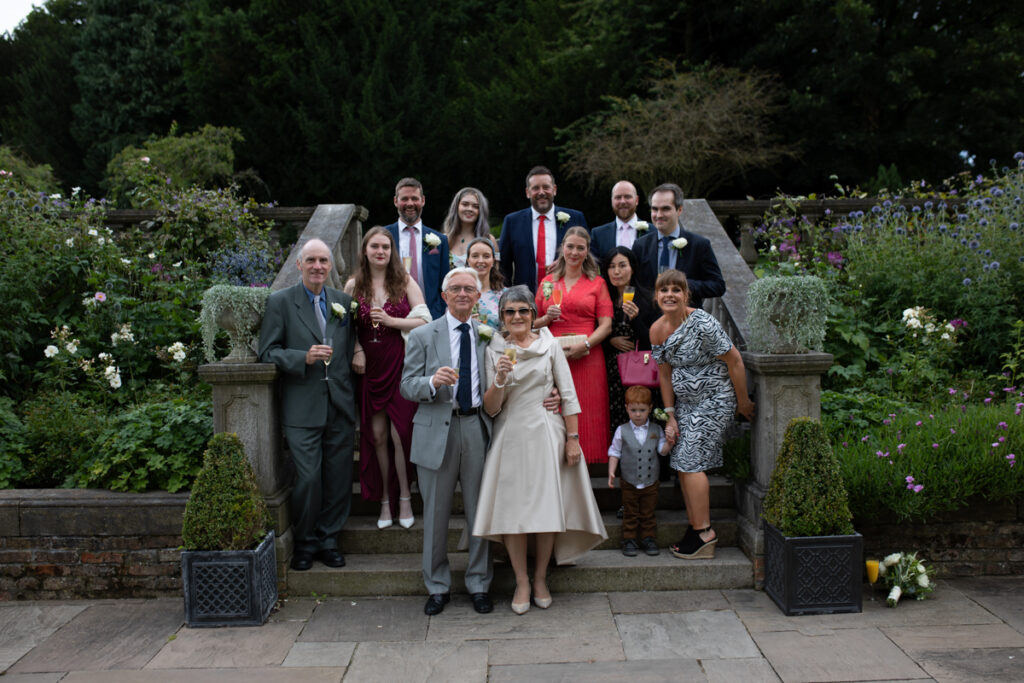 A classic colour scheme
Kate and Clive chose a very elegant and classic ivory and green colour scheme, and I think you'll agree it looked stunning!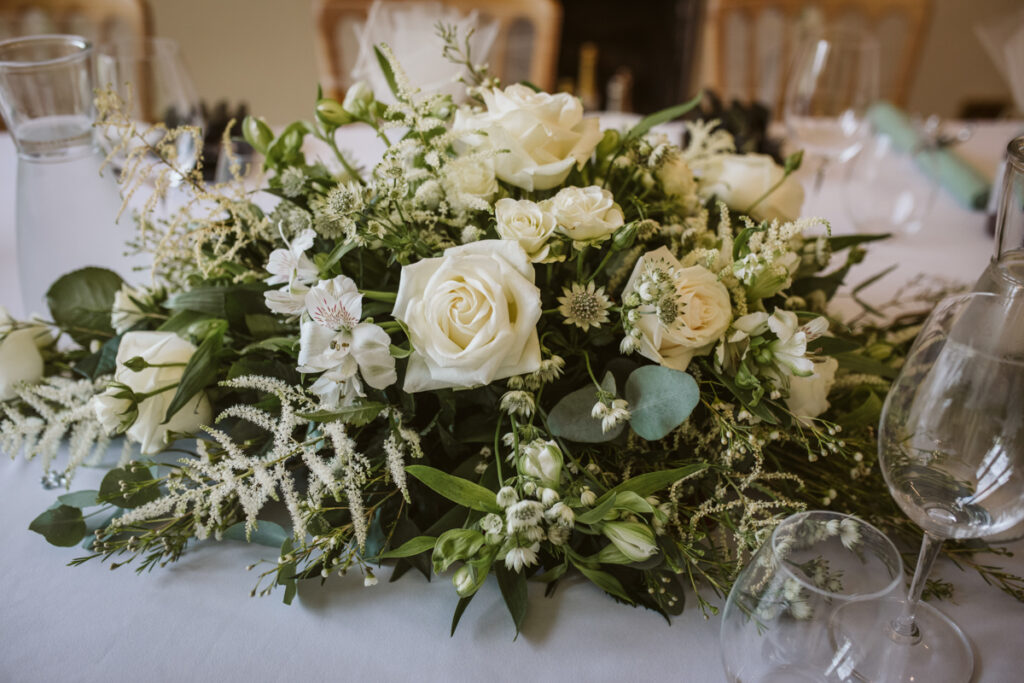 As this was a shorter hours booking, I left this lovely lot enjoying their delicious meal. (And Goldsborough Hall really know how to do delicious meals!)
Suppliers:
Credit where credits due, I always love to share the details of suppliers I have worked with at weddings.
Venue – Goldsborough Hall
Photographer – Hannah Brooke Photography
Florist – The Rainflorist Wetherby
Dress – Snooty Frox of Harrogate
Get in touch with me!
Whether you're planning a huge wedding, or a smaller intimate celebration, I'd love to capture it for you. Please get in touch with me here!