I love learning, and reflecting on my journey as a photographer / business owner. Might be the 15 years I spent in HR but I'm a huge believer in self-development. During the later weeks of lockdown I put together my top 16 favourite family pictures that I've ever taken as part of a course I was taking.
So I've decided to share them with you and tell you why I love 'em so much!
I must just add the caveat of, it was SO HARD to narrow my faves down like this – I have taken THOUSANDS of client photographs that I absolutely adore, some of which I sadly can't share on social media….and please don't be offended if yours didn't make the top 16.
In no particular order!
Hide and Seek
Ahhh Arthur & Ned. There's so much I love about this – two beautiful boys, the close sibling bond, Arthur's curls, the childish game of hide and seek where they think that if they can't see, then no one can see them. I love the way kids minds work – so literal!
This photo for me, serve as a reminder that whilst parenting can feel impossibly hard at times, it is 1 million percent worth it for these heart warming moments.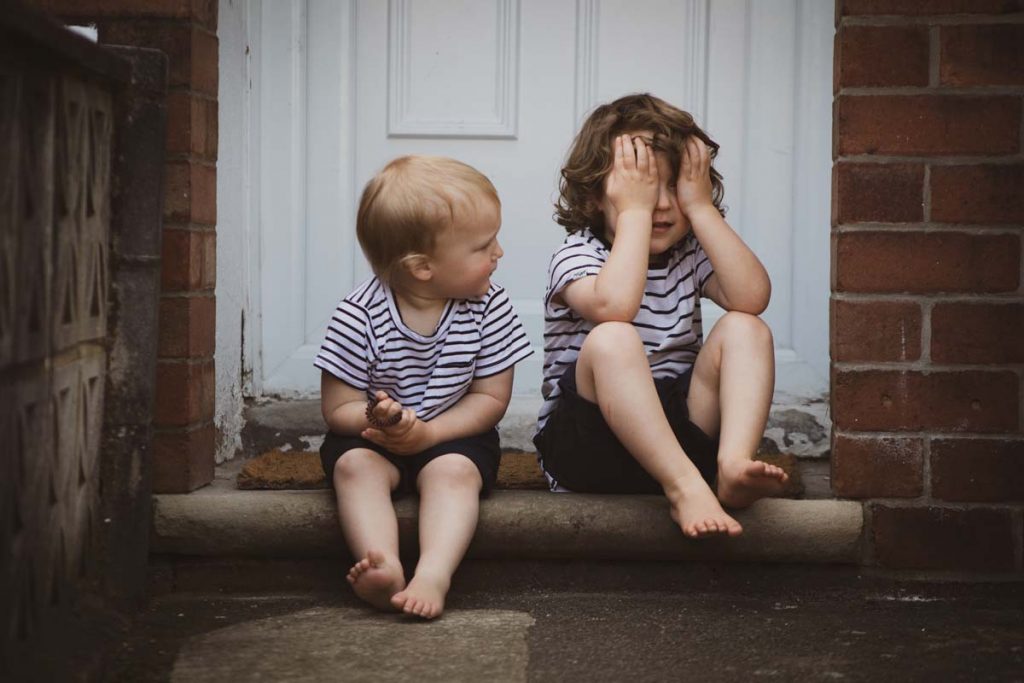 A smile that lights up the room
Pure joy in this smile. This was our 2020 holiday in the year of all fun things being cancelled. And a truly uplifting moment in a trampoline bounce. This is how I always want to remember my son. Can't really see my daughter behind her hair but her eyes are definitely smiling!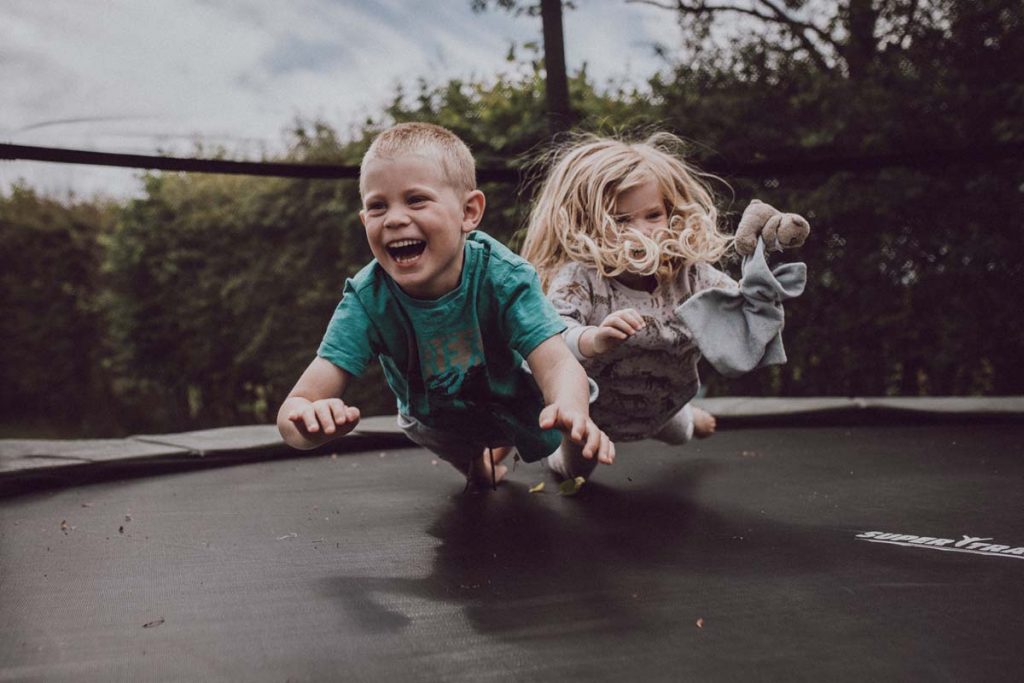 Bathtime
This is my daughter aged 2 and a half. I love this one because even at two, she had this way of fixing me with those steely blue eyes and making me feel like she was looking right into my soul. I guess that's what you get when you are lucky enough to create a mini version of yourself. Sassiness isn't an easy trait to live with at times, but I sure hope she keeps up with the zero tolerance for BS as she heads into adulthood.
Unexpected emotion
I photographed Chloe and her boys on her doorstep during lockdown. And I'm sure she won't mind my saying, but the timing wasn't great. Boy no 2 had a late nap, which he had to be woken from, and unsurprisingly wasn't that keen on me or my camera that day. So I observed from the sidelines literally, and captured this lovely moment of Chloe snuggling them both and gently tickling him to cheer him up.
This is what she had to say. "This picture has made me so emotional in such a great way Hannah! As a single parent these are the moments that are rarely captured between the 3 of us. Thank you thank you thank you xxx" Which really struck a chord with me as that's exactly why I set up my business – so that more mummies could BE IN THE PHOTO with their little ones.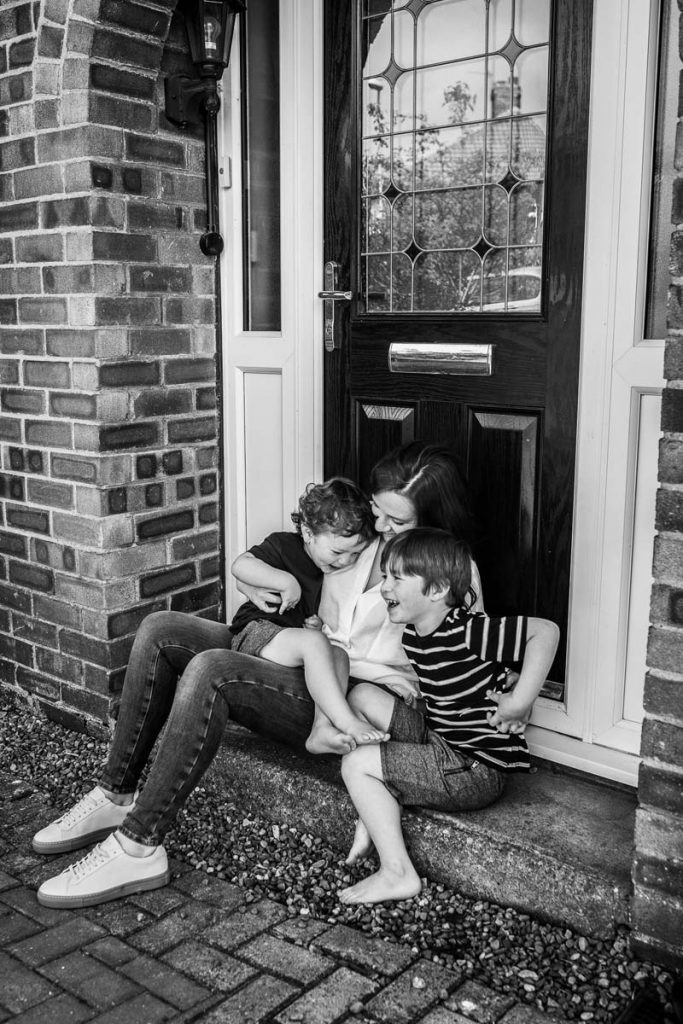 Double cuteness
This was a really special shoot for me anyway, because it was the first proper shoot I did as Lockdown restrictions started to ease. I'd photographed this family on their doorstep whilst Mum Claire was heavily pregnant, and then she asked me back to photograph her newborn twins in the garden. And it was beautiful, we were blessed with a stunning day but it reminded me exactly why I'd taken the gamble of quitting my job during a pandemic to do what I love.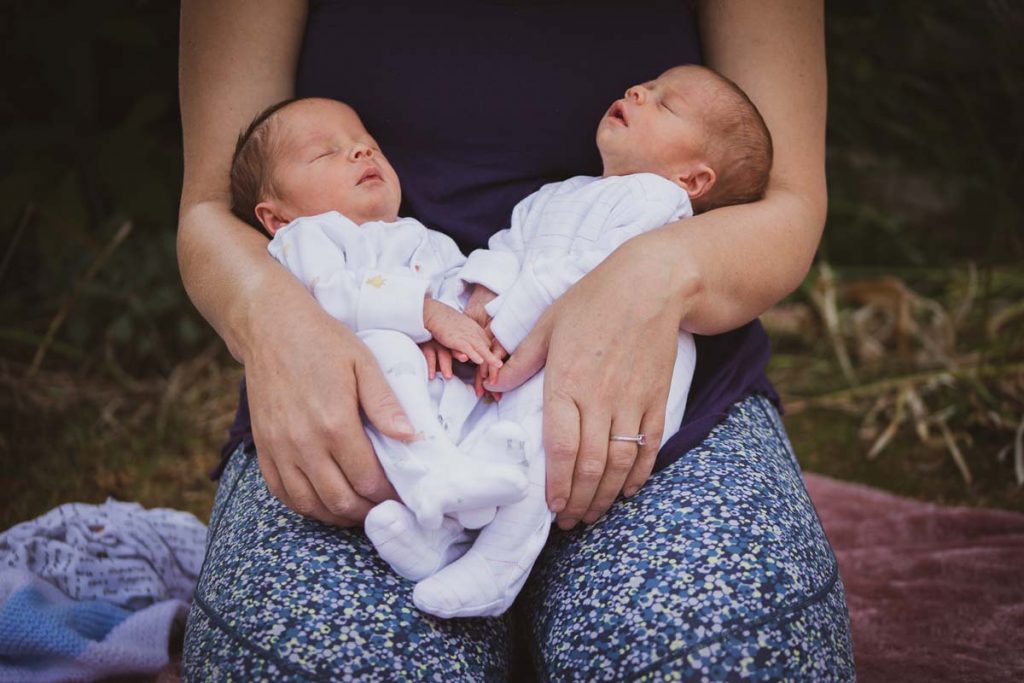 The family bubble
The unposed moments are the most magical for me. And when I'm doing a newborn shoot I often see the Husband looking at his Wife with utter admiration. They can't believe what they've just been through to bring their precious bundle into the world, and they know deep down that they probably wouldn't have managed that pain so well. And I managed to catch this snapshot of the McLean Family in their loved up, newborn bubble.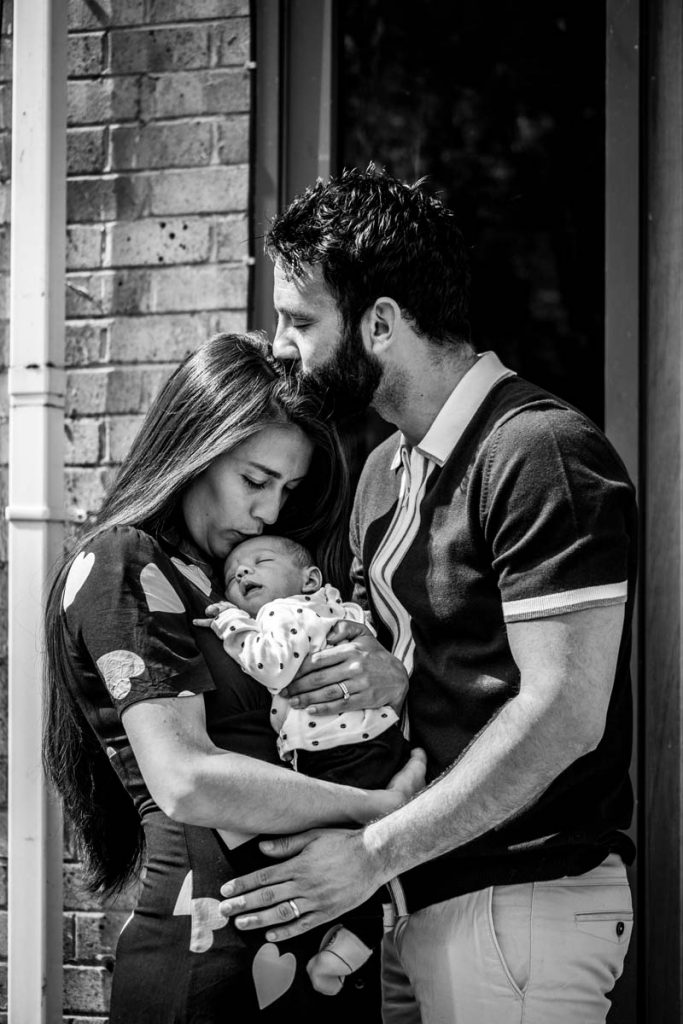 A Mother's Pride
It's not for me to share everyone's back story, but this was a moment of emotion and joy for Kate and her girls on the back of the toughest year that no Mama should ever have to go through. But here they are – the epitome of strength, resilience and connection.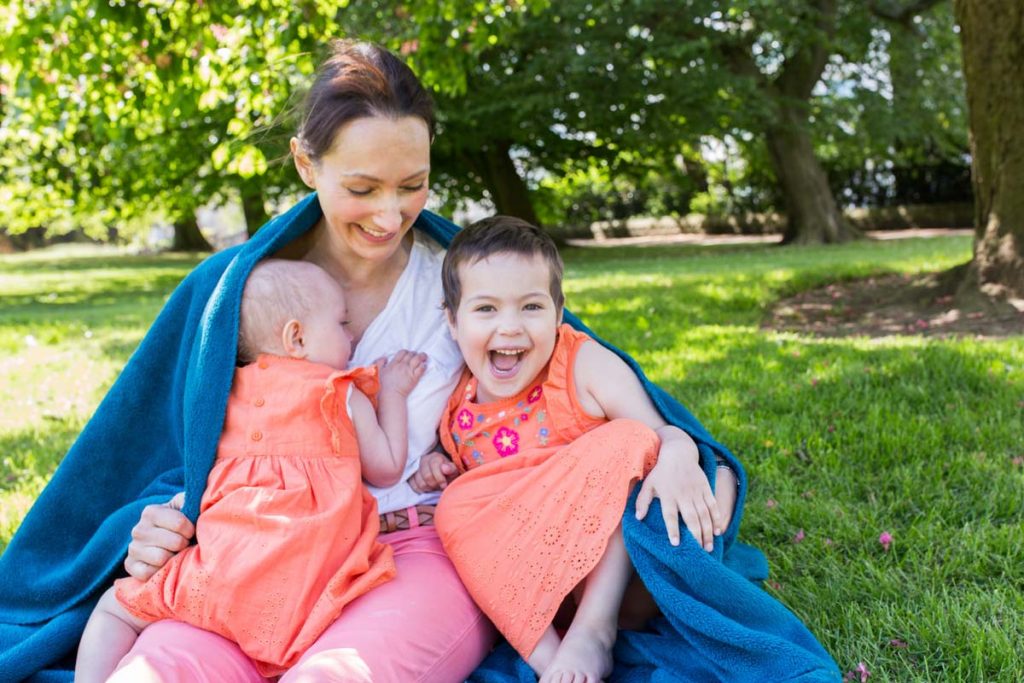 GOOOAAAALLLLLLLLL
I love an action shot. And I love playing with shadows! This was taken just before lockdown when the world was starting to feel off-kilter and I was just soaking up the afternoon sun with my boy after school. I noticed how the bright sunlight was creating some pretty dramatic shadows against my house and grabbed my camera.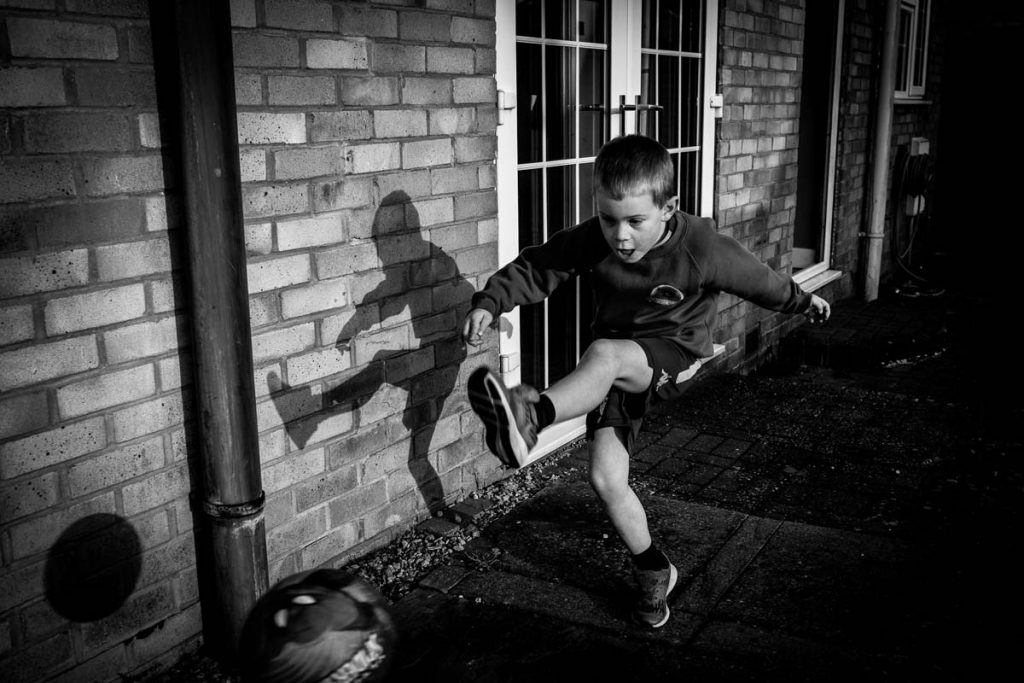 7 days old and….
Eyeing the world with complete suspicion. I love it when a teeny newborn opens their eyes and has a look around at this strange new environment. I love to capture them at this age because they change SO MUCH SO QUICKLY! Those little features iron out as they gain chub, those tiny digits aren't that tiny for long and their fluffy newborn hair changes as they rub it off on their carseats. It's a precious time and I'm a sucker for a "baby in their cot" photo.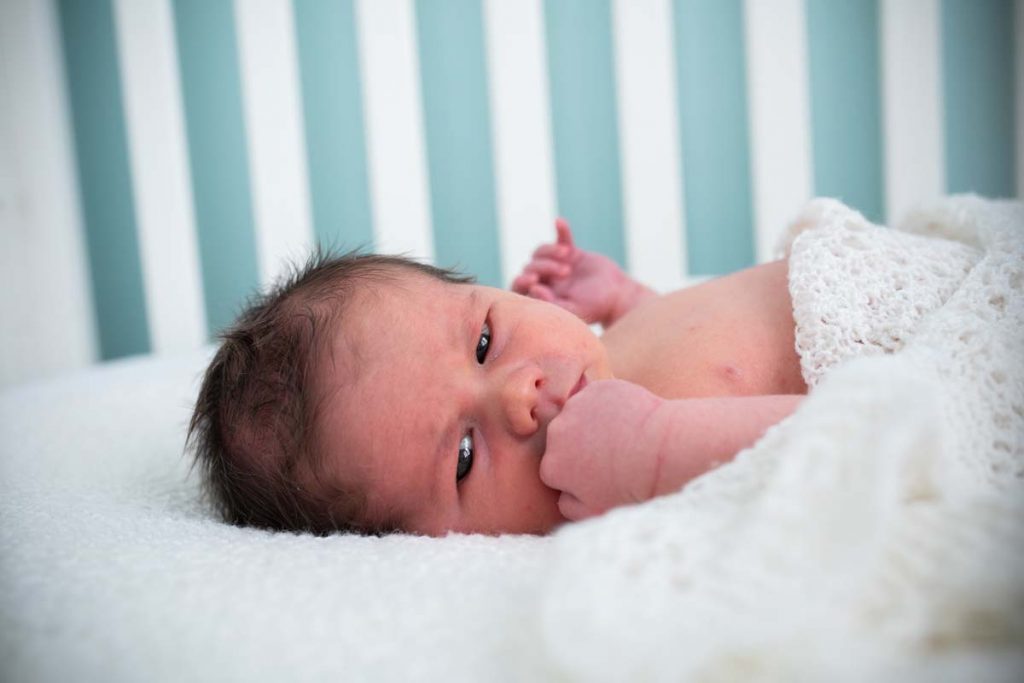 The support bubble
Another doorstep photo. There's a reason these feature quite heavily in my top 15 and that's because my doorstep project really helped me to figure out who I am as a photographer. This one of Holly and her family having a pure, unadulterated giggle together makes me smile every time I see it. The connection between the grown ups, you can tell it's a really supportive little unit they've got there in their family bubble.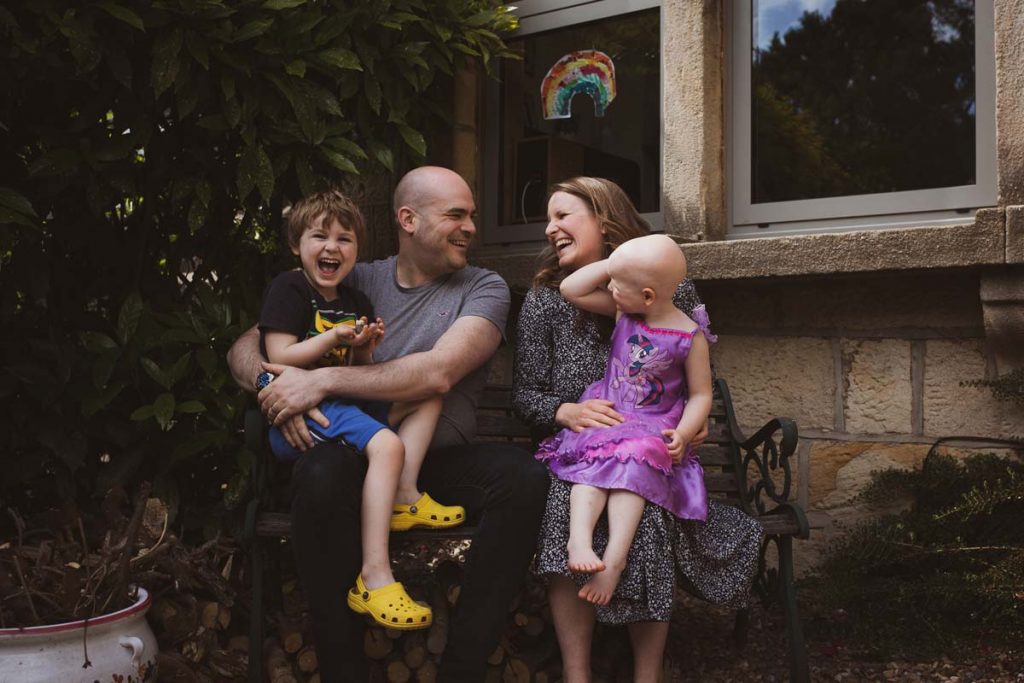 Little Miss Personality
My daughter aged 4 this time. Unsurprisingly, a photographer's kids are not that tolerant of the camera, because they get a little bit sick of it. But on this day she was absolutely working the camera and showing off that hilarious little personality to the max. Also….she has dribbled down her chin and I love to capture the perfectly imperfect!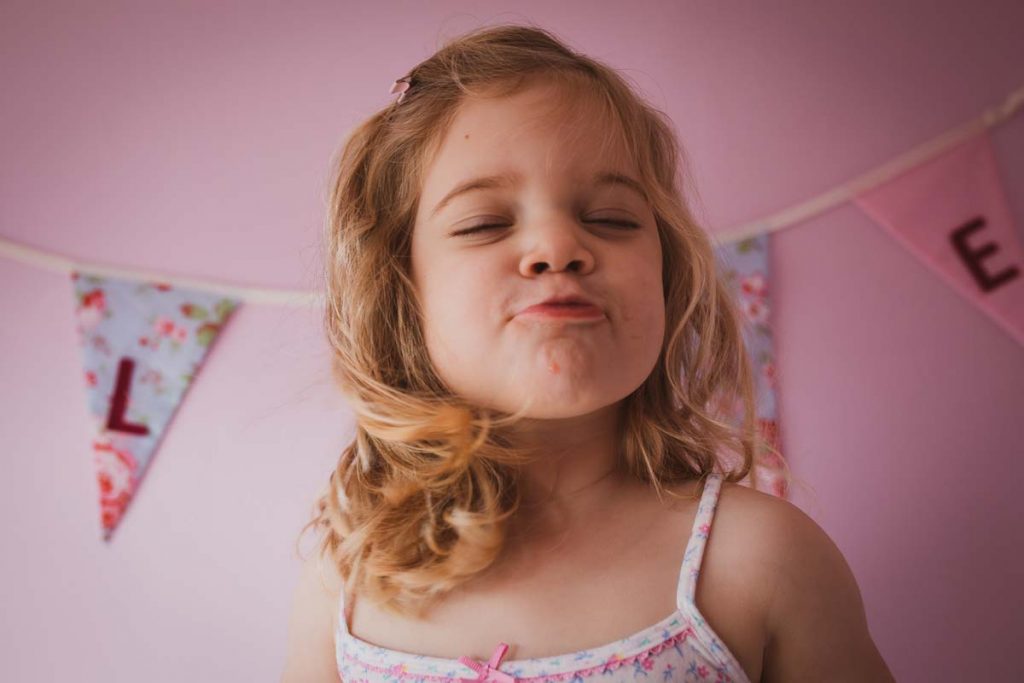 Amazing Grace
This was another of my full newborn shoots as lockdown rules restricted. Grace was 4 weeks old and so interested in the world. We did the whole shoot in the garden or through the Bifold doors into their conservatory and for me it marked a new era of how I'd have to be creative with social distancing. This black and white just got me in the feels though – it's the way Sarah & Jimmy are looking at each other.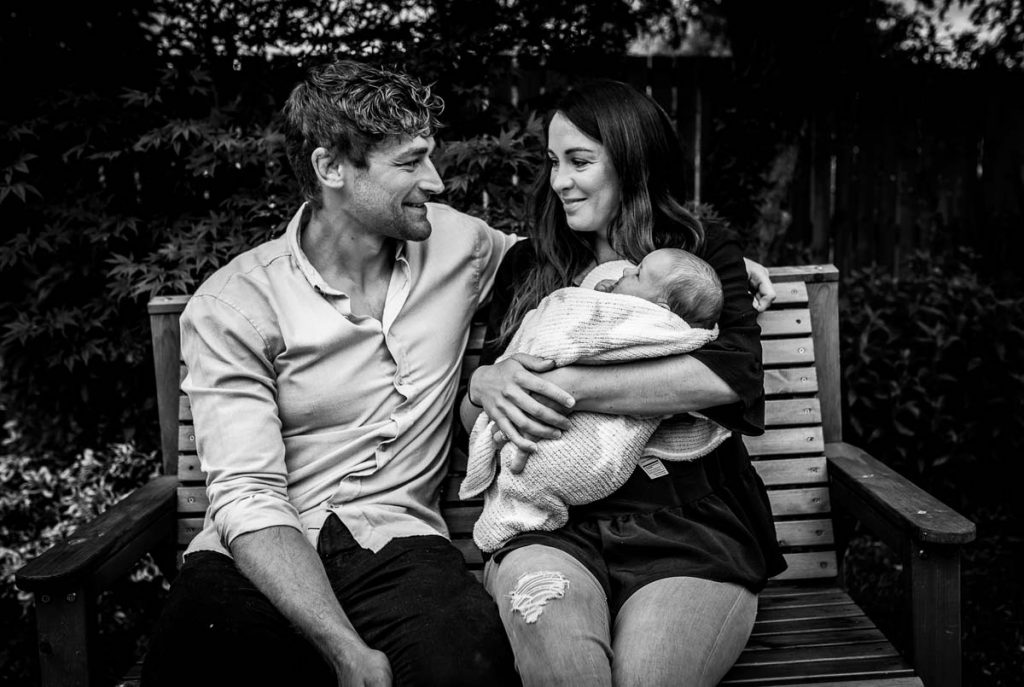 Let kids be kids
I LOVE to let kids be kids and do their thing. Kids find photoshoots quite boring, and I want to take the kind of photos that show them to be HAPPY, not bored and wondering when it will be over. It just so happened that Oscar here had the most amazing bouncy hair, perfect for jumping!
The brand new Mummy
Having a baby knocks you for 6. I know, I've done it twice. And I remember the first time thinking "I could do with two weeks in a spa in Bali to recover from this birth, and yet I get no sleep, and an exhausting breastfeeding battle." But there was no mistaking the overwhelming feeling of love that becoming a mother brought. This pic of Sarah cradling her little girl took me right back to that moment.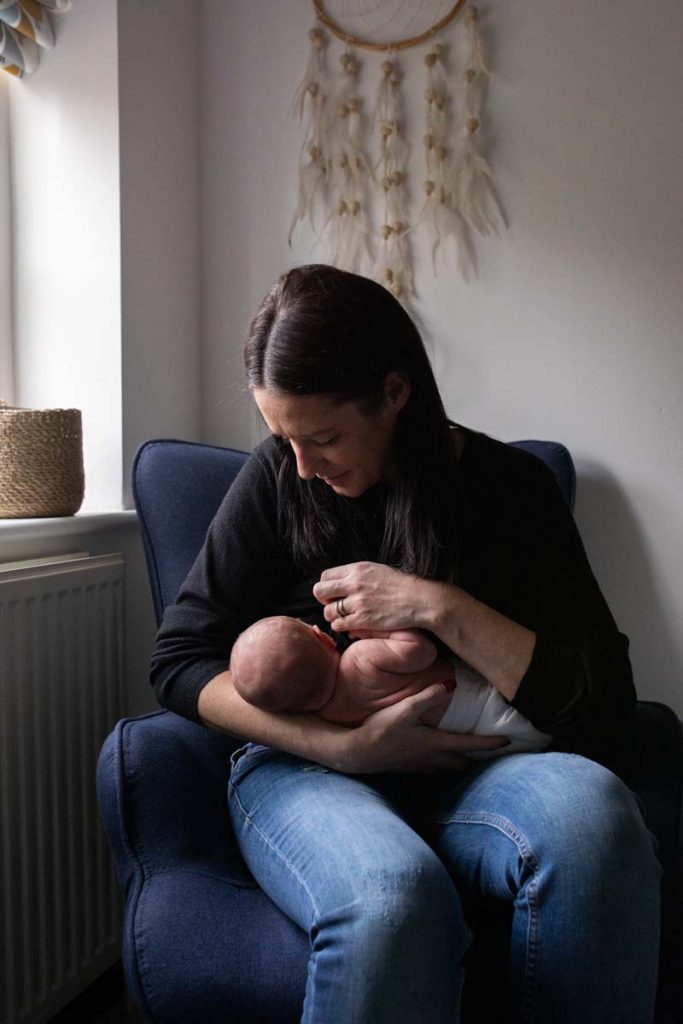 Oxytocin
It's not often the Dad is the one who wants the photos, but on this occasion this proud Daddy had organised the entire shoot. And I got lots of loved up snuggly family shots, which is just how I love it. You could practically ingest the Oxytocin going on here!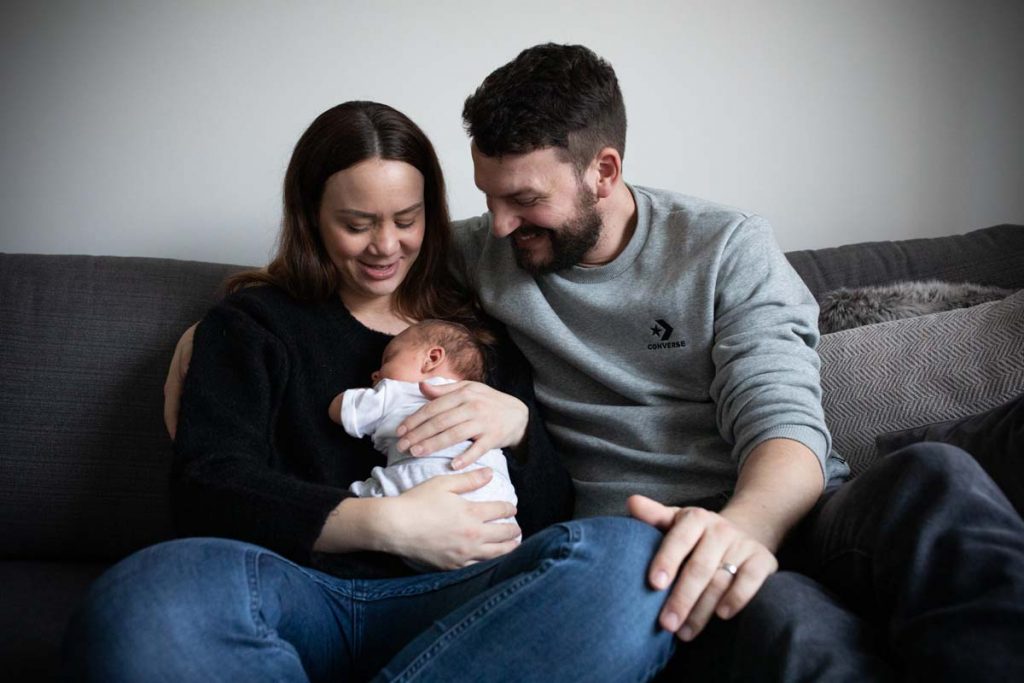 Pure mischief
Kids. Can be so mischievous and it's amazing what they can come up with. This is the self satisfied smile of a 4 year old boy who's just stolen his Mummy's hat and thinks he looks rather good in it (he does!) I adore capturing their personalities and imprinting these smiles on your hearts forever. And I love photographing kids from this angle too (helps that I am tall!)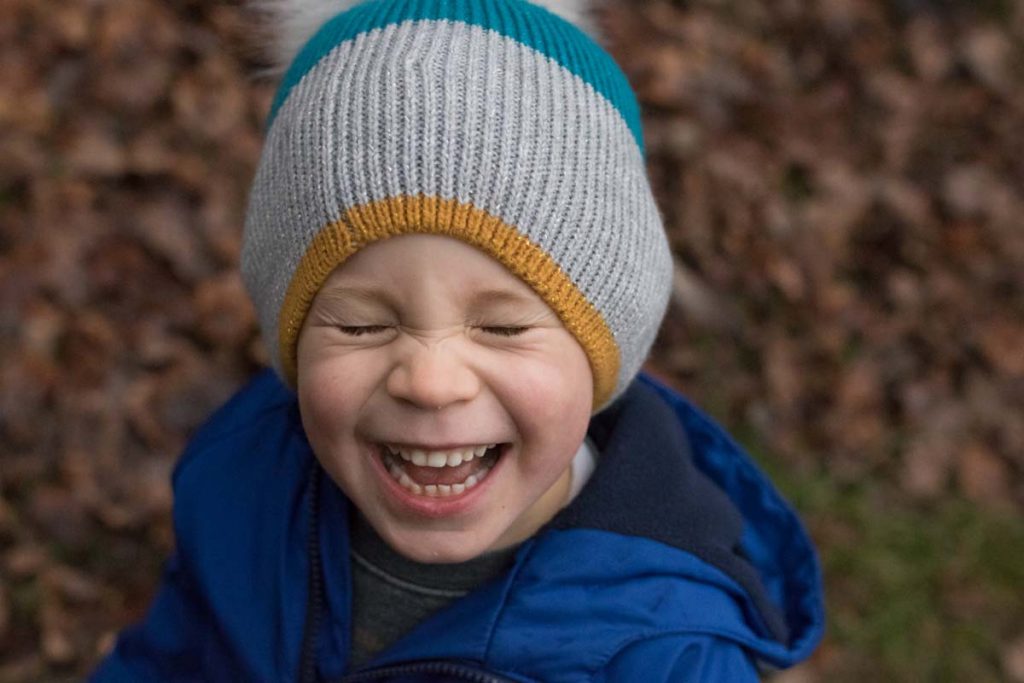 My top 15 changes all the time of course, but hopefully you get the gist of these. The photos I love to take are JOYFUL, EXPRESSIVE and WARMHEARTED. And if you love what you see and fancy a bit of that for your own family, then drop me an email at hannah@hannahbrookephotography.co.uk