How lucky am I that the first ever wedding I photographed just happened to be at Middleton Lodge Weddings?
Middleton Lodge is a STUNNING North Yorkshire wedding venue. It's a Georgian Country House set in 200 acres of gorgeous grounds. And there's the choice of the 18th Century Georgian House or the restored Fig House for your wedding.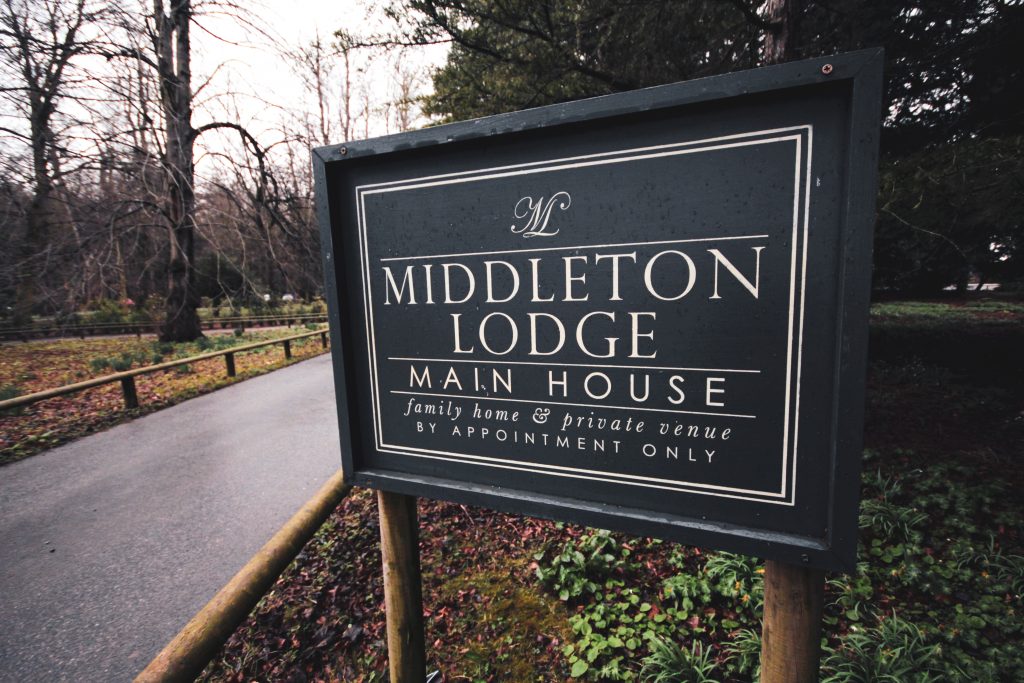 And I was super lucky that I got to photograph my first ever wedding here
Rebecca and Dan chose Middleton Lodge for their wedding venue as they wanted loads of outdoors space for a laid back family celebration. And with it being just off the A1 at Richmond, it was easily accessible to their guests.
The first thing that struck me about Middleton Lodge was the beautiful hallway with a sweeping staircase and balcony. It really does make for the grandest entrance as a bride – AND was ace for the confetti throw later on.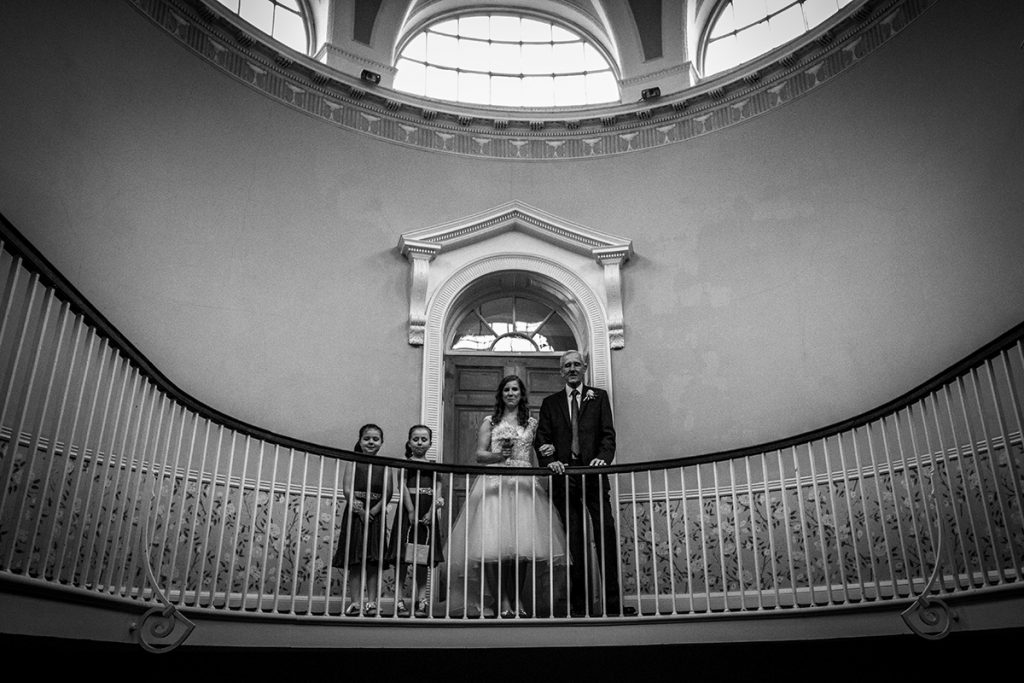 Rebecca got ready in the Bridal suite with her Mum and two daughters. And I got to snap the emotional moment Dad saw his daughter for the first time too – always a tear jerker.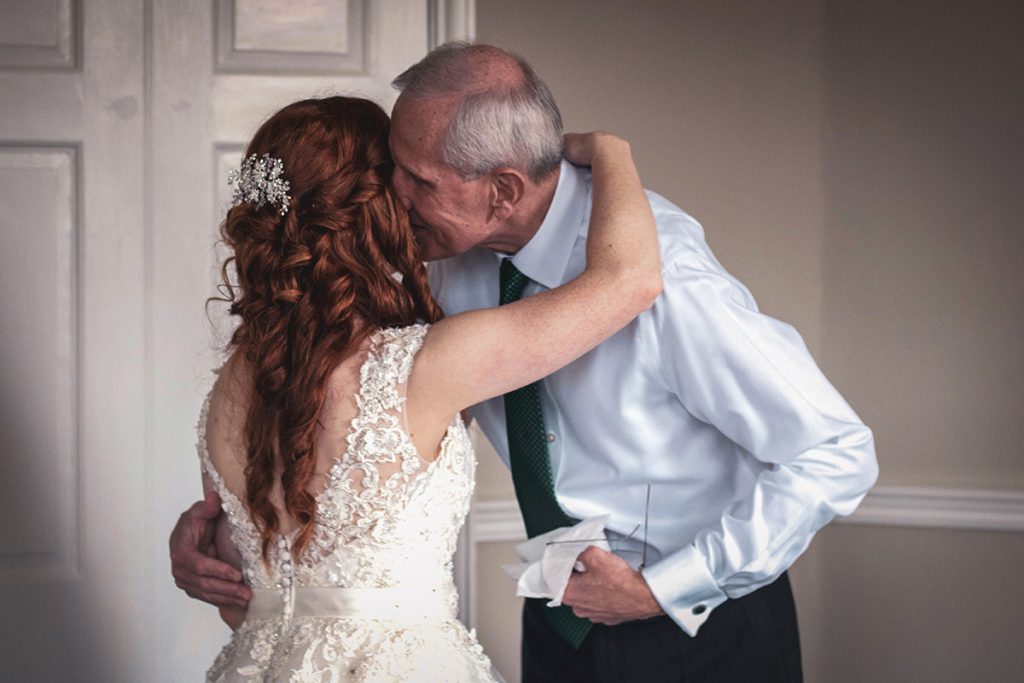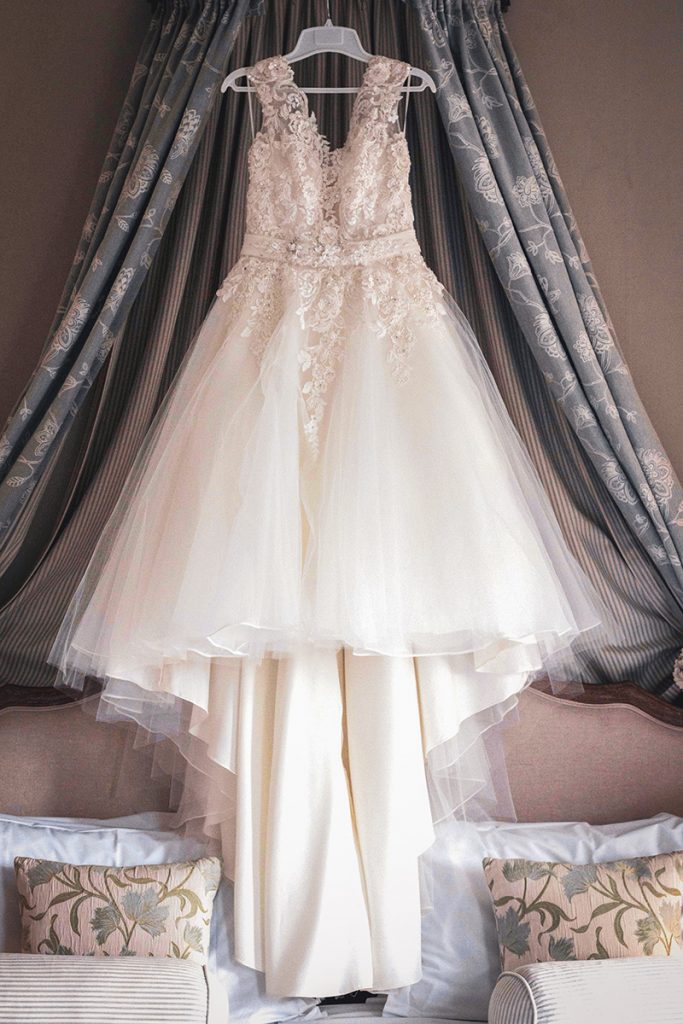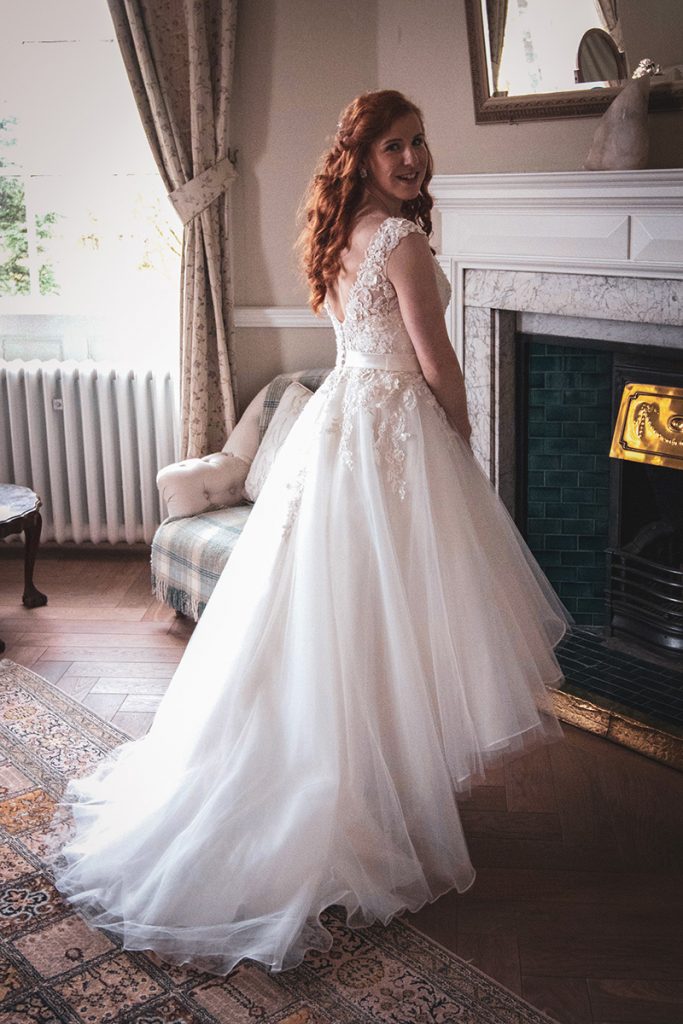 Meanwhile the boys were nervously drinking in the bar….. and having last minute tie adjustments from Mum!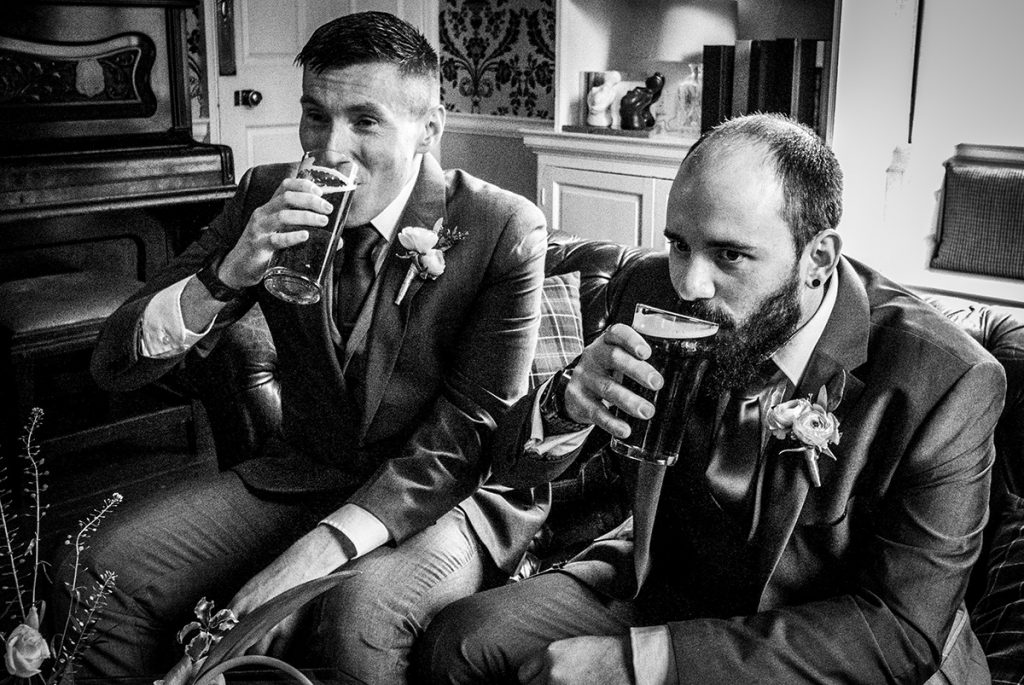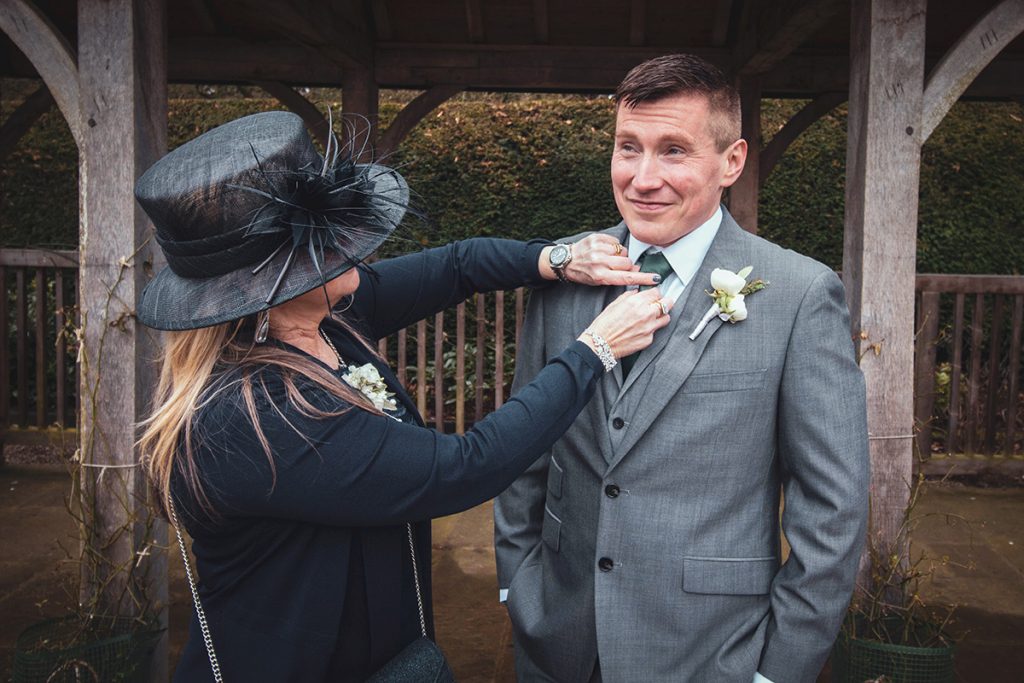 Onto the ceremony next – this was THE moment that I knew Wedding Photography was going to be for me! Rebecca and Dan chose to marry in the Drawing Room (Middleton Lodge also has an option for a ceremony in the Hallway or the outside pavilion in summer months!)
I think it's fair to day that our groom was nervous….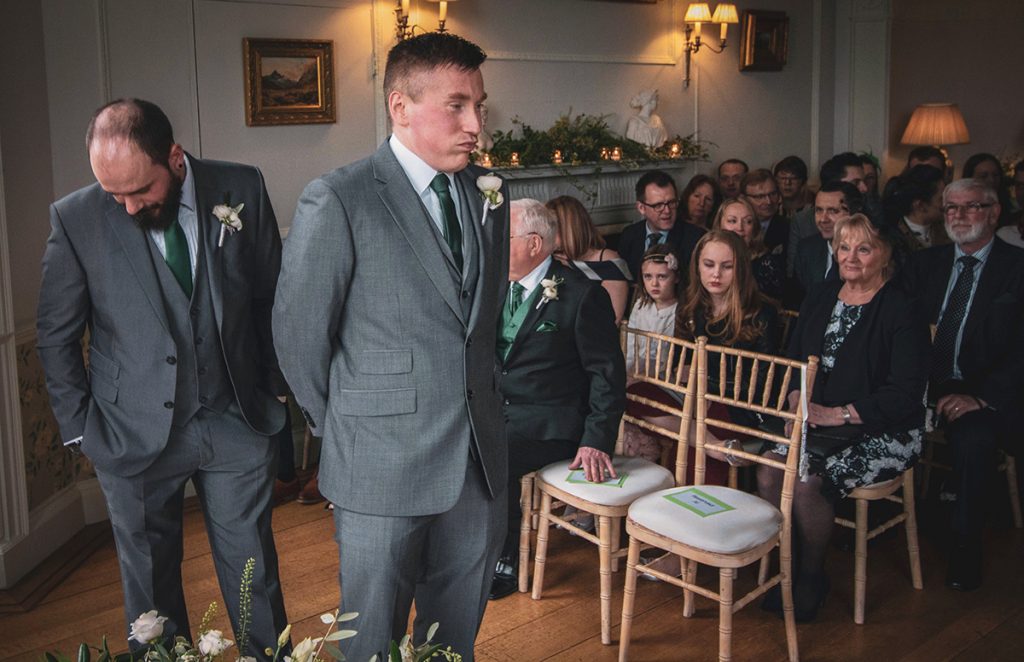 Not for too long though because our beautiful bride arrived, and I got chance to capture lots of wonderful facial expressions and joyful moments.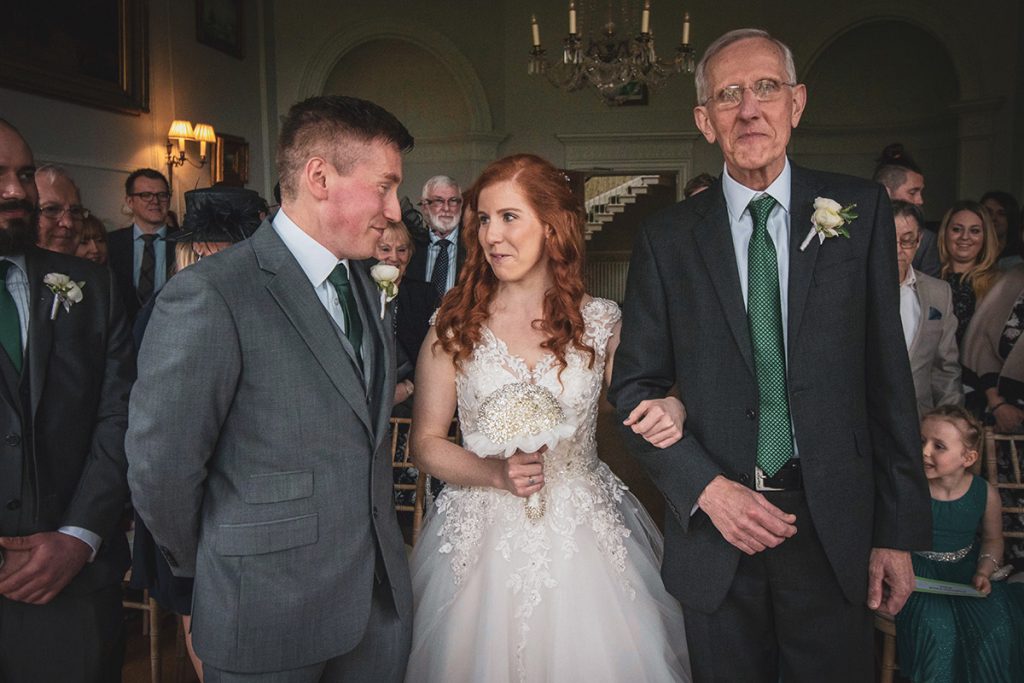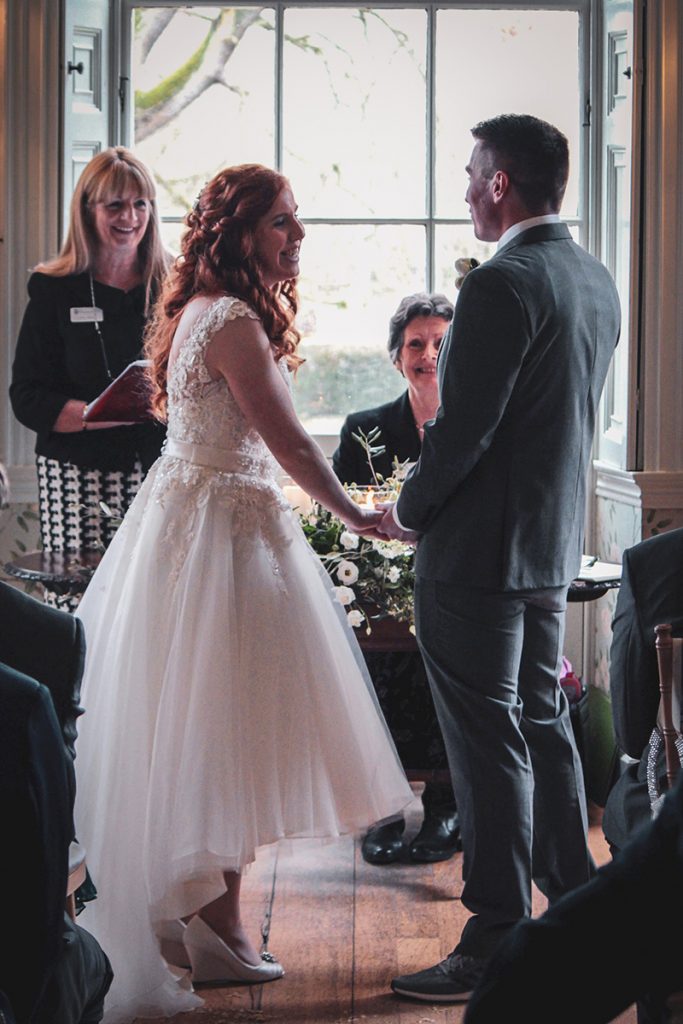 Emotional readings and vows complete, it was time to sign the register! Flowers were provided by The Rarified.
Formalities complete, it was time to get in that gorgeous bar!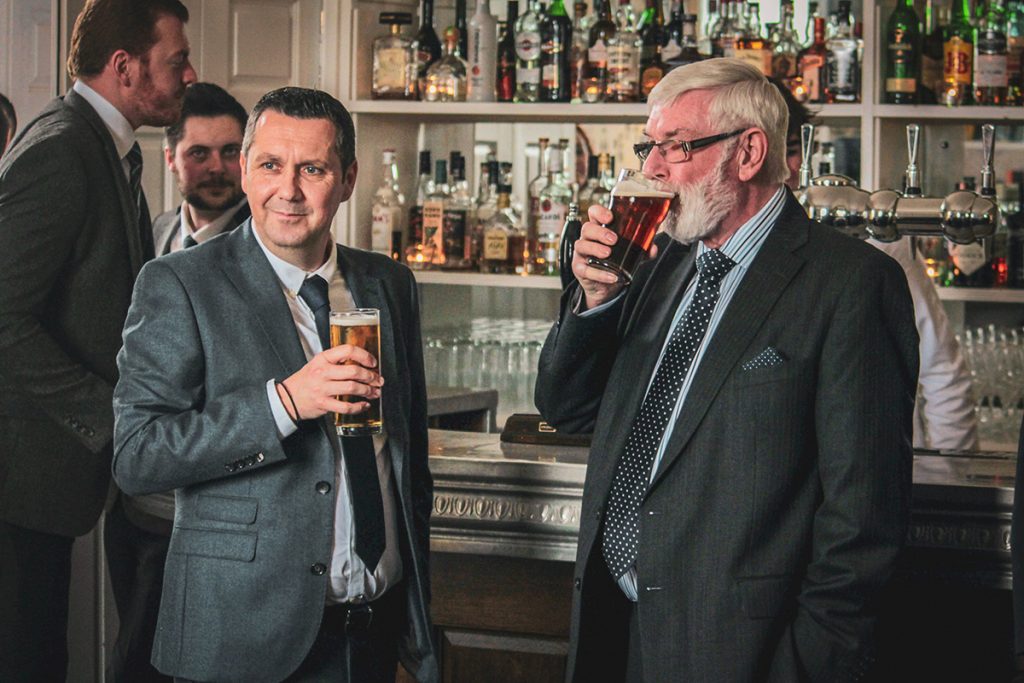 As always, I like to give my couples chance to mingle with their guests, before sneaking them off for the Bride & Groom portraits in Middleton Lodge's beautiful grounds. Rebecca and Dan had specified that they were both quite camera shy and didn't want a huge formal photoshoot.
However…Dan's work colleagues just couldn't help but get involved!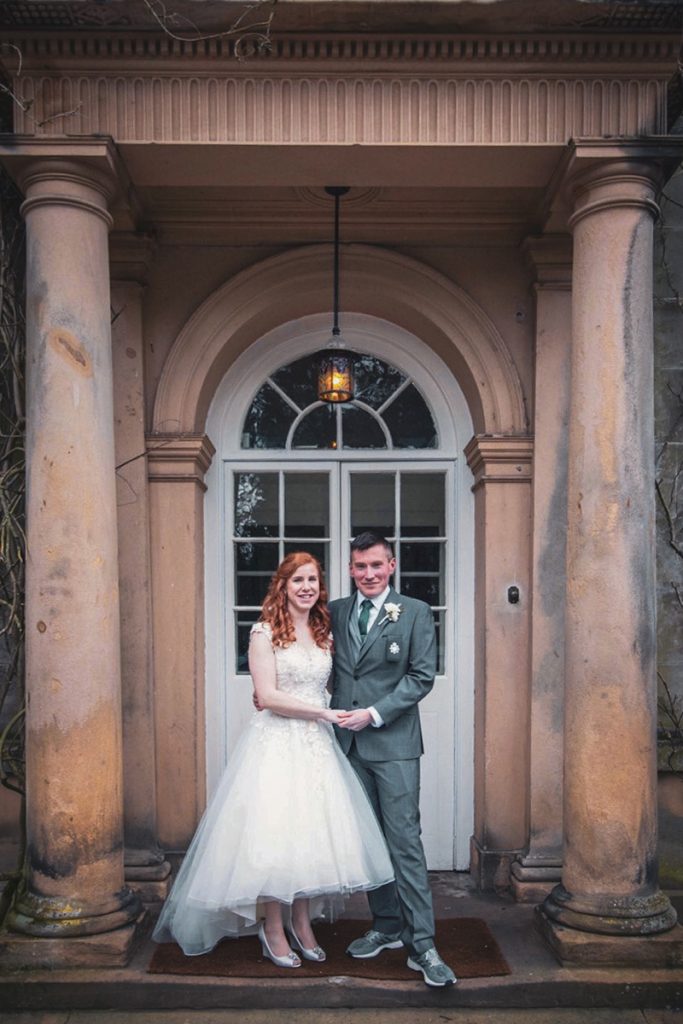 It was a little bit cold to have everyone outside for the group shots, so we decided to make use of Middleton Lodge's gorgeous stair way for the confetti shots.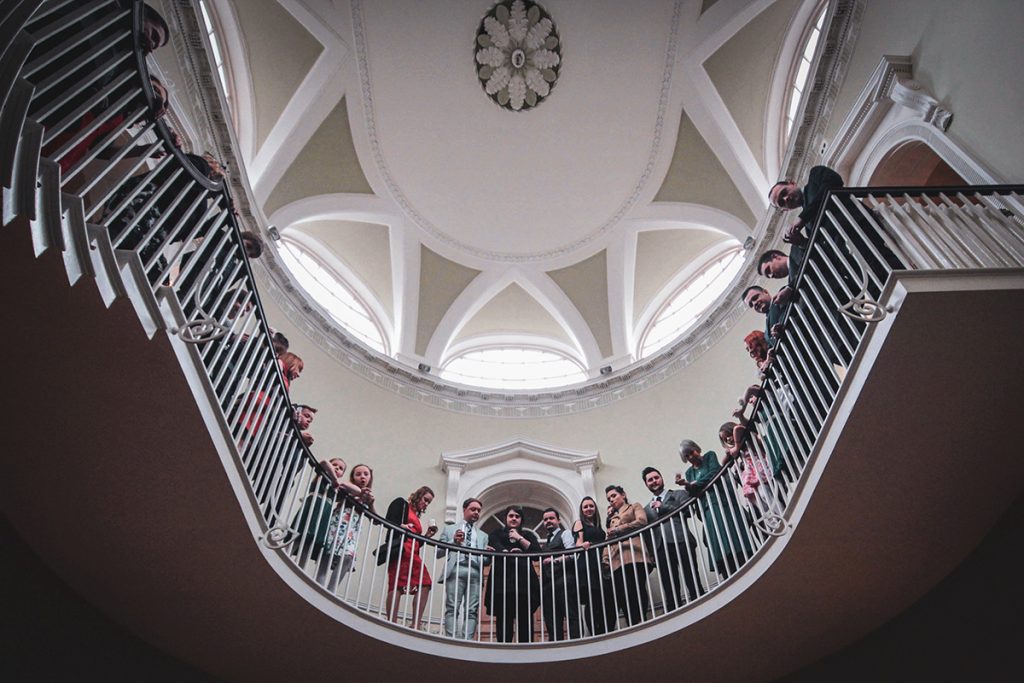 The wedding breakfast was served in the Marquee, which gave me chance to grab a few informal shots in those gorgeous grounds.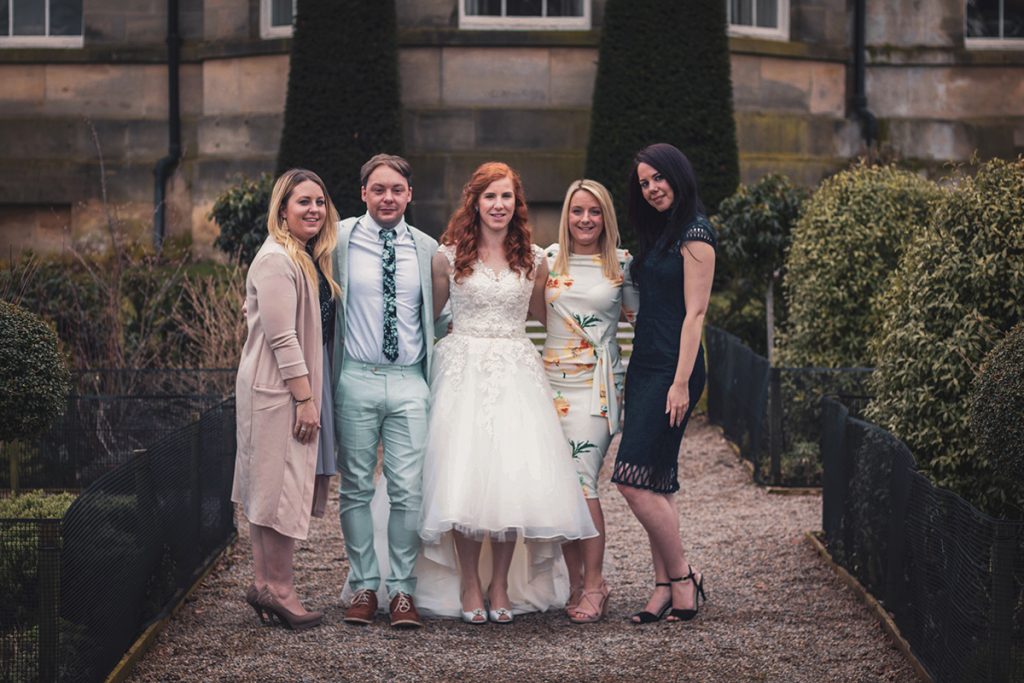 One of my favourite parts of photographing a wedding is the speeches – for the laughter and range of facial expressions they tend to yield.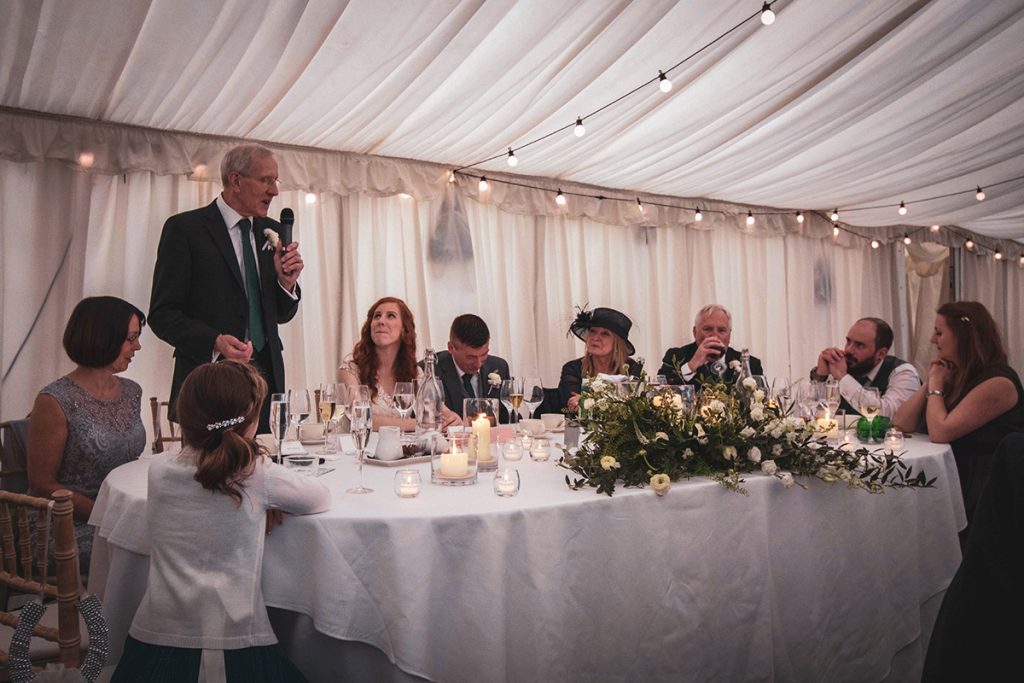 But our Groom had something important to say during his speech. He only went and announced that they were expecting their first child together! Naturally I was on hand to Look at Rebecca's Mum on hearing that news…..bless her!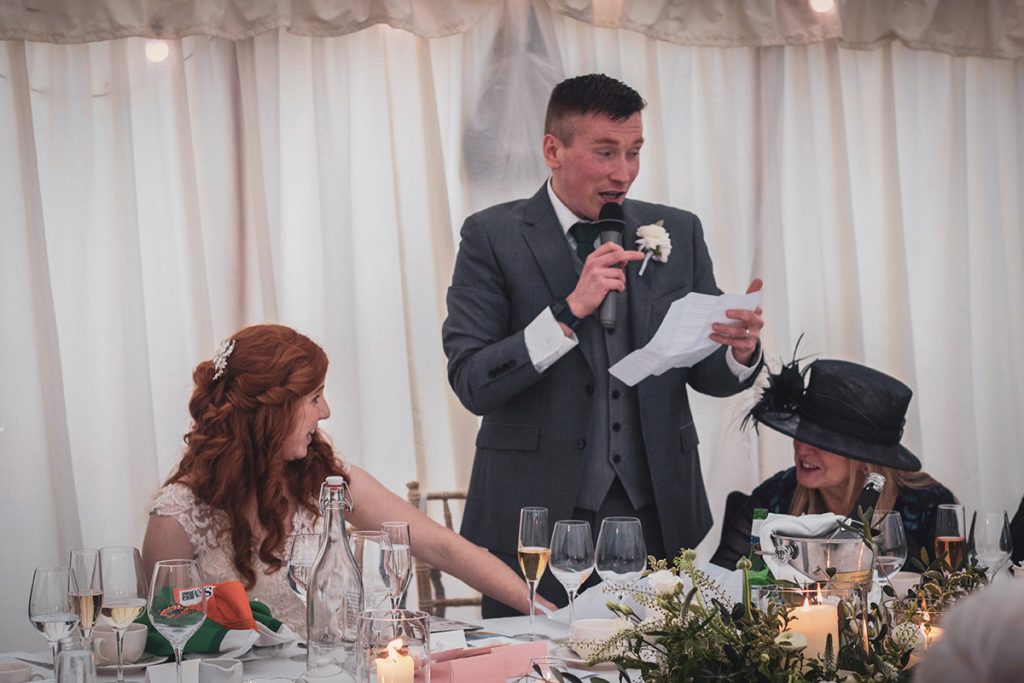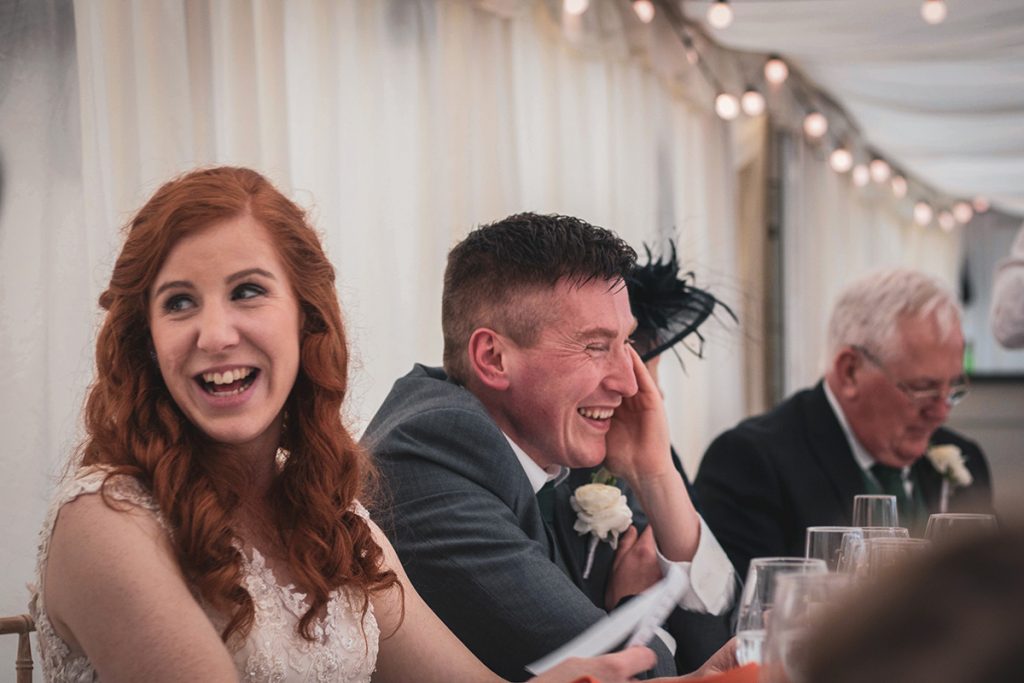 This news did not stop our brave bride from being first on the bouncy castle slide however….although they hadn't realised until they were half way down it that quite a lot of rain water had gathered at the bottom!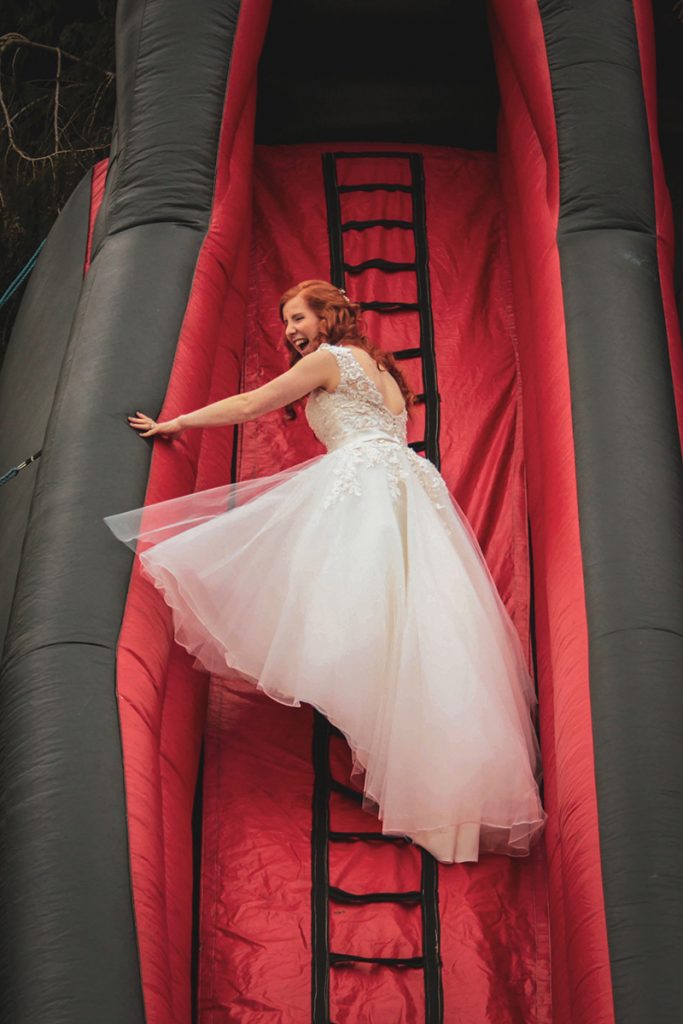 The party continued with a cutting of the cake – with the cutest cake topper, which was a replica of the exact moment Dan proposed to Rebecca…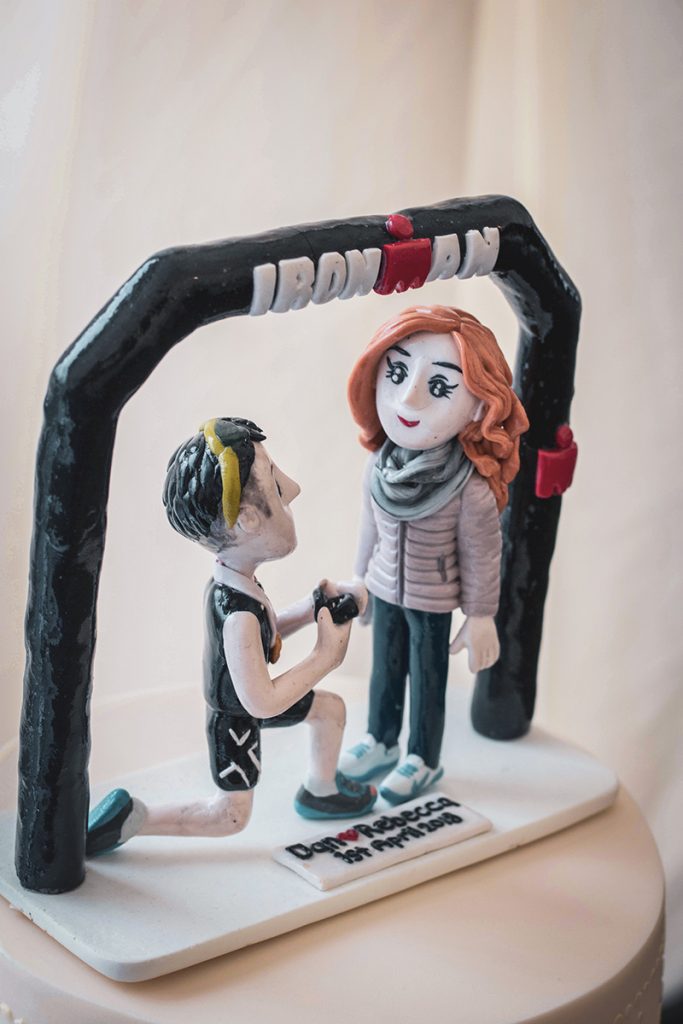 And it culminated in the cellar bar, where I hovered long enough for a few dance floor images before leaving our party people to their glow sticks and funky beats.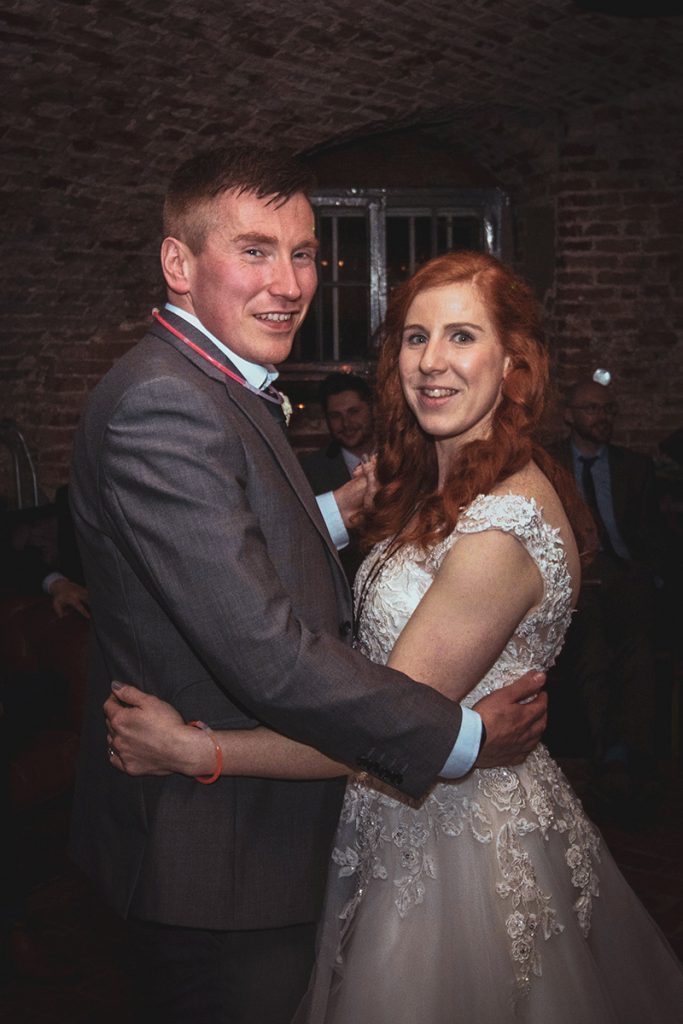 Contact me if you'd like to discuss your wedding photography requirements!