I feel so honoured when a couple chooses me to capture one of their biggest life milestones, and just love being there to witness the day. One of my favourite things to shoot is an outdoor wedding – there's so much space and you've got complete style freedom. Oh and regardless of rain or shine, the photos always turn out beautiful. It can be a little daunting starting to put plans together, so inspired by this outdoor wedding guide, I've put together my top tips for an outdoor wedding.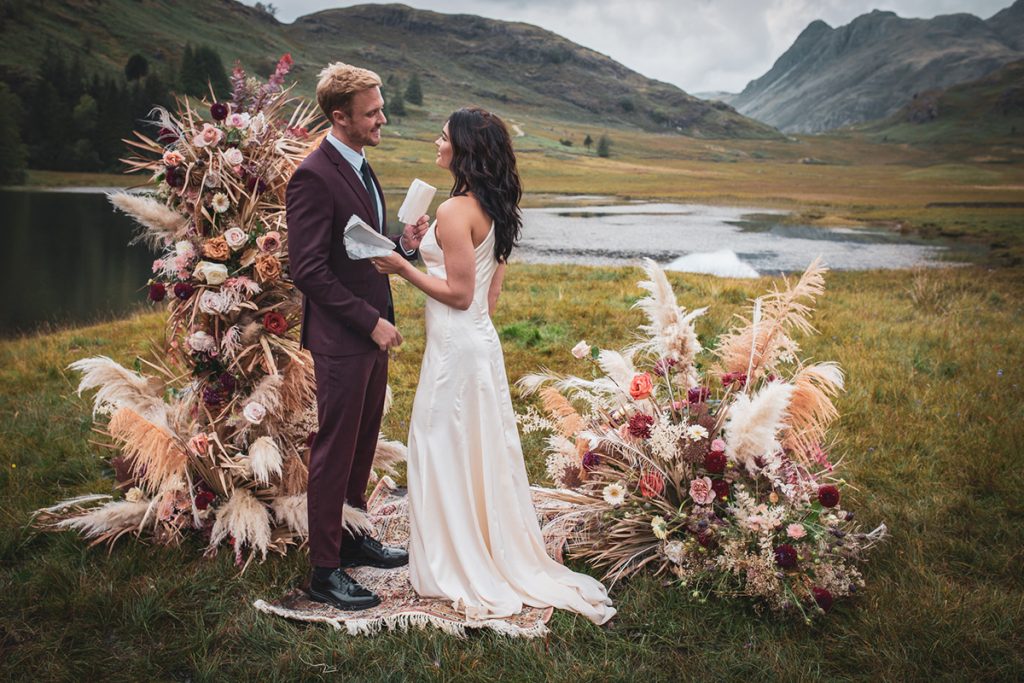 Venue
If you're getting hitched in Scotland or Ireland, you're spoiled for choice! You can legally get married anywhere, be it your fave beach, by a loch or even in your back garden. In England and Wales, you'll need to find a permanent structure to get married under – but it could be a simple gazebo style building and it only has to fit you, your partner and your celebrant. Decide if you want to hold your ceremony in the same place as your reception, and if not, if it's easy enough for your guests to travel between the two. A long journey between can dull the post-ceremony excitement, your guests are dying to spend time with you!
When looking for outdoor venues, check what back-up plans they have for wet weather options. They'll likely have you covered, and you can put your mind at ease about obsessively checking the forecast.
You might want to consider hiring a tipi, yurt or marquee, there are lots of cool options available.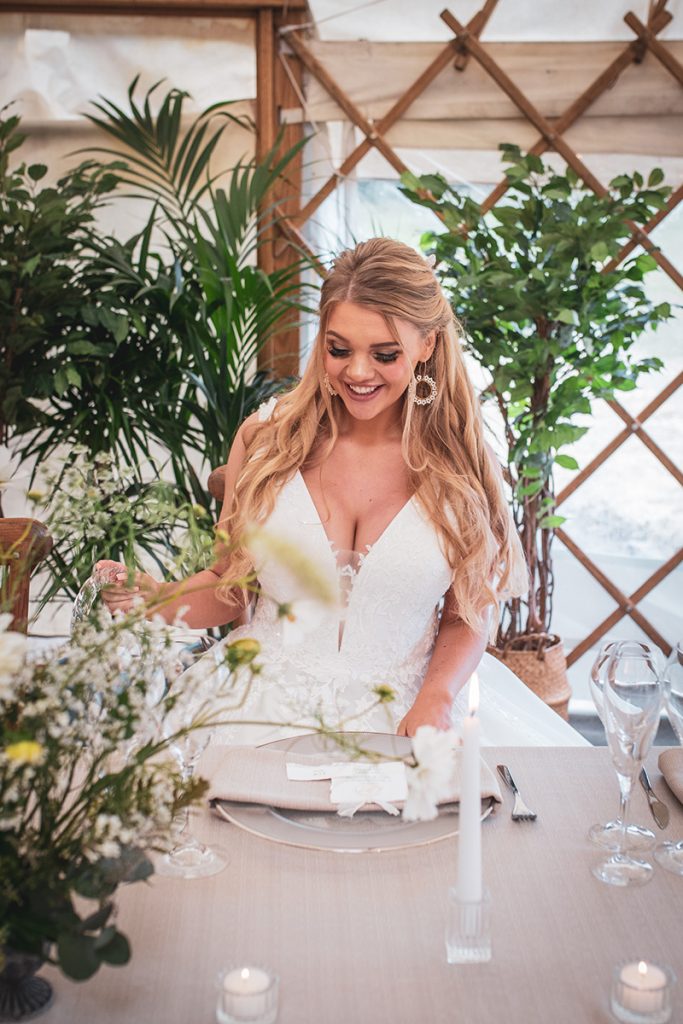 Double check with your venue what they include too – whilst outdoor venues provide so much flexibility and a blank canvas for you to make your own, they also often don't have a lot of things that more traditional venues offer. You may have to hire in your own tables, portaloos or bar, so you'll need to factor that into your decision making and budget.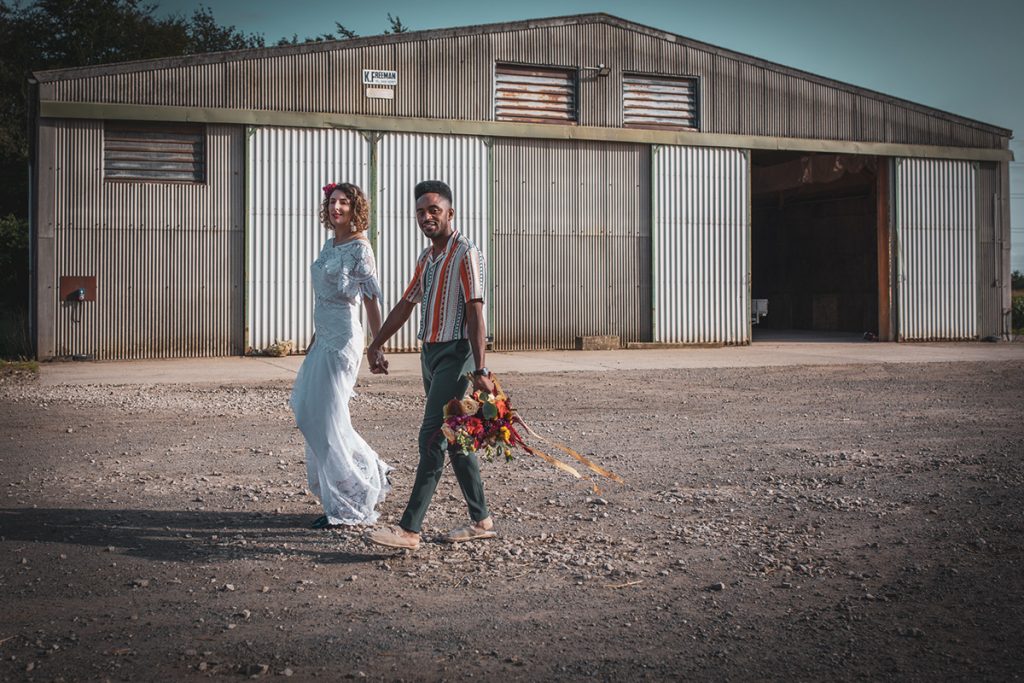 Décor
I love to shoot an outdoor wedding – you're always blessed with the natural beauty of the UK as a backdrop, and it looks different in every light or weather front. A blank canvas outdoor venue is the perfect opportunity to showcase your creativity and tie in with the aesthetic you've carried through to your outfits and invitations. Use what you have – if you're on a farm stack haybales as seats, if you're surrounded by woodland hang lanterns, cloth signs and twinkling lights from the trees. Drape chiffon fabric around a structure for shade at the beach, add some colourful flowers and let the breeze do its magic.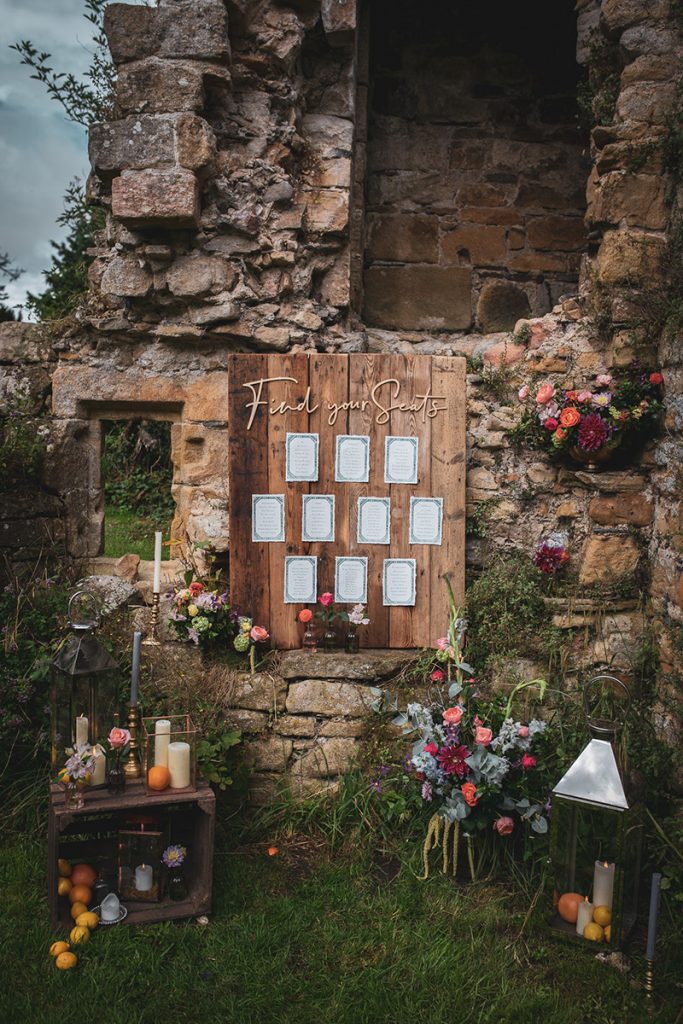 Photography
My fave part! After months and even years of planning, your big day will feel surreal and pass in the blink of an eye. So once the confetti has settled you'll have the love of your life, an amazing journey ahead and some beautiful photos to look back on.
Choosing a photographer that reflects your style and venue is key, so take your time to do your research and fully explore their previous work, particularly noting how they've dealt with different weather conditions.
Also consider if their style of photography suits the day you have planned – if you'd rather have natural candid shots than spend hours posing for formal photos, make sure your photographer is comfortable with this style. Another top tip is to check out what venues they've shot at. Their previous couples obviously share your photography taste so you might just find your ideal outdoor venue among their ideas!
I recommend booking in an engagement shoot before the big day. It's a great way to get comfortable in front of the camera and get to know your photographer in the great outdoors – plus you can feed back on any aspects you'd love to replicate in your wedding photos. You can read more of my tips on nailing your wedding photography here.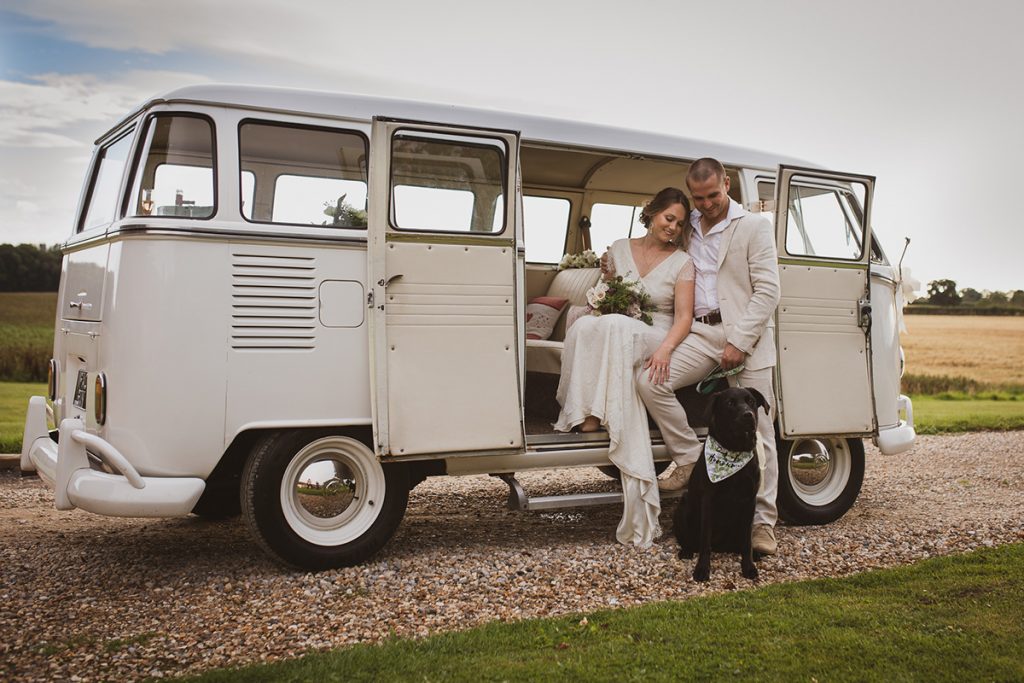 The dress
While guests are waiting for that iconic aisle moment, they're all wondering what the bride is going to be wearing – it's one of the most exciting parts! You'll need to put in a little extra consideration to your shopping for the outdoor aspect. If you're lucky enough to be expecting sunshine and heat on your big day, try to avoid heavy fabrics like structured satin or lace and instead opt for ethereal silk, chiffon or light tulle. They'll keep you cool throughout the day and with a little breeze they'll photograph beautifully! But PS – don't forget your sunscreen!
If you're expecting weather on the colder (and possibly rainier) side – don't let it put you off, there are so many options. You could simply opt for a chic long-sleeved dress, layer an awesome personalised leather jacket over for the rock and roll bride aesthetic or join the amazing cape trend – it's far from the superhero look and more like a veil for your shoulders. Get some cool umbrellas to add a pop of colour or texture to your photos and keep you dry.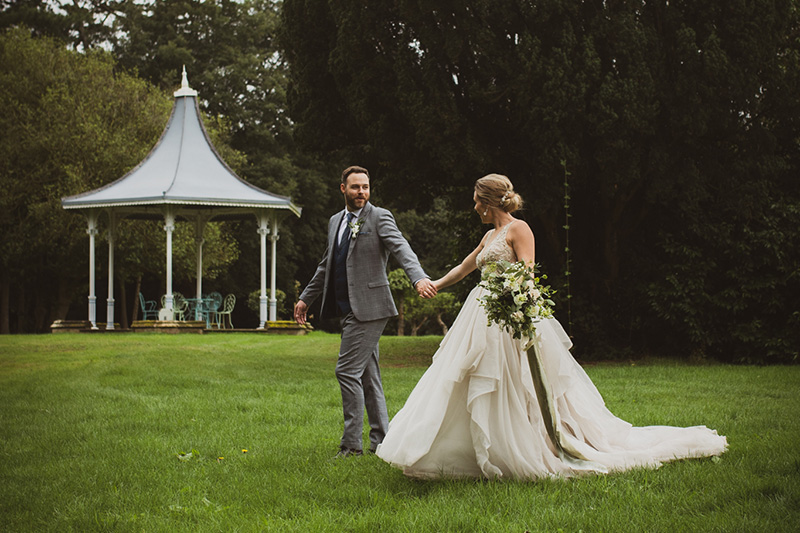 Food and Drink
Once the ceremony is over, it's all about the food, drink and dancing! Outdoor weddings are wonderful, relaxed occasions – think nostalgic summer BBQ vibes – so the food opportunities can be just as informal and creative.
Throw a big BBQ for your guests with local produce or fresh colourful salads. Or, you could treat your guests to festival style food vans. There's everything from mac and cheese to tacos. You'll be amazed what can be served from a van!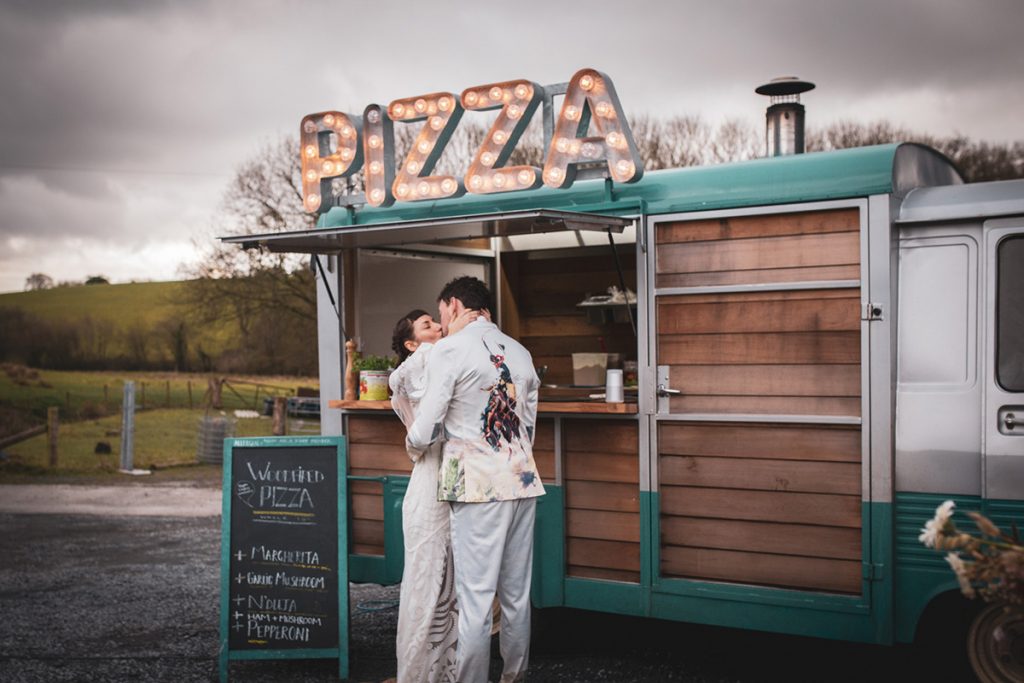 Make sure there's plenty of free-flowing nonalcoholic drinks to keep your guests hydrated (especially if you're blessed with warm weather) and consider some big jars of your fave punch so guests can help themselves whilst you're away having photos.
Share some roasted marshmallows or s'mores around a firepit in the evening and you've nailed the outdoor wedding food!
I hope you've found this a useful guide. Contact me if you'd like to chat about your own wedding, I'd love to be the one capturing your memories for you.