All the heart eyes for these guys and their intimate wedding at Harrogate Registry Office back in April! This gorgeous wedding recently featured over on the English Wedding Blog, and I thought it was high time I shared it here too.
Back story: Luke and Amy were due to get married in April 2020, covid wreaked havoc. They postponed to a much more intimate wedding at Harrogate Registry Office for a year later. With only a week to plan their new wedding, they sadly lost their original photographer to covid symptoms and found me via a word of mouth referral.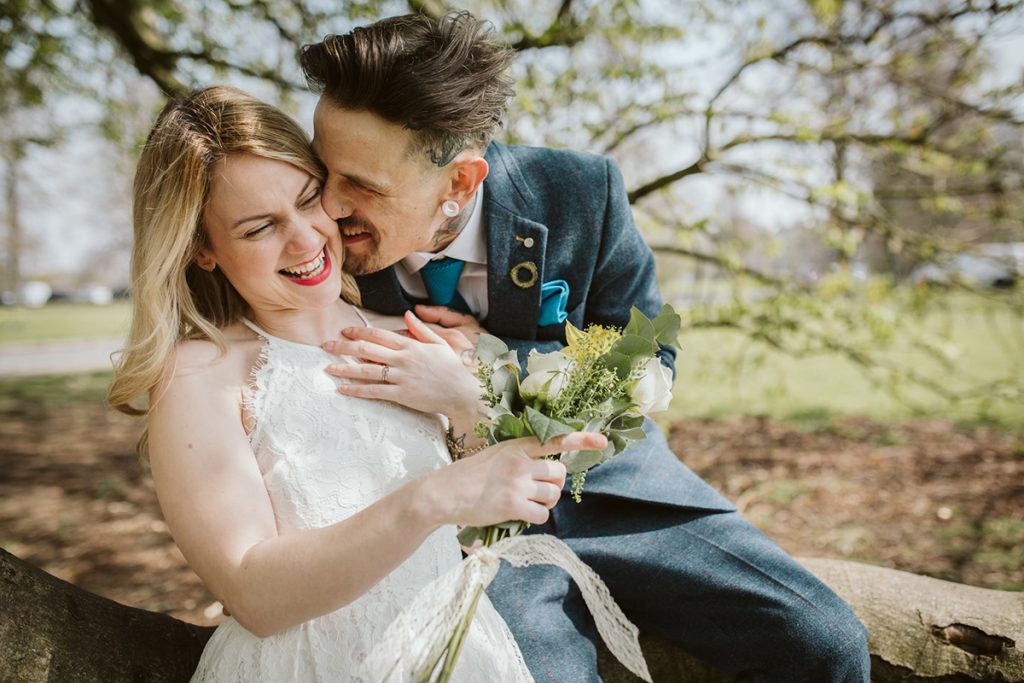 Getting ready on the farm
Luke and Amy live on a farm in the beautiful North Yorkshire countryside and so we had the most fun with these Groom prep photos! Luke took every opportunity to lark around with their son, his brother and mate Toby….and the cows!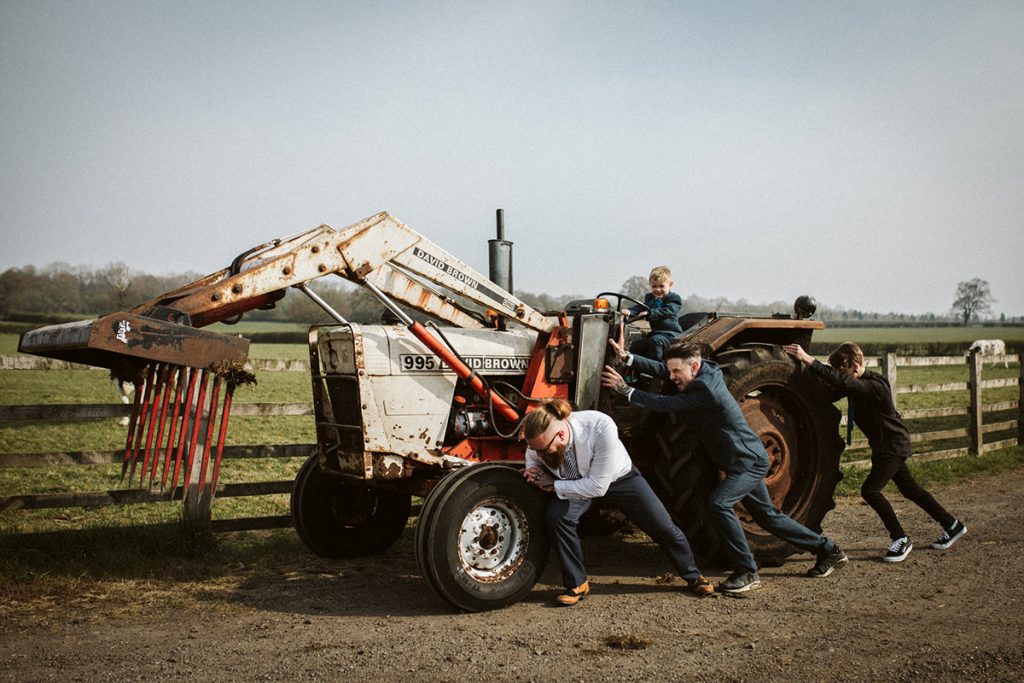 And the girls opted for a brew and a few bridal prep piccies on the hay bales. Amy's dress was from Asos and being a personal trainer, she chose a brand new pair of Nikes to top off the look.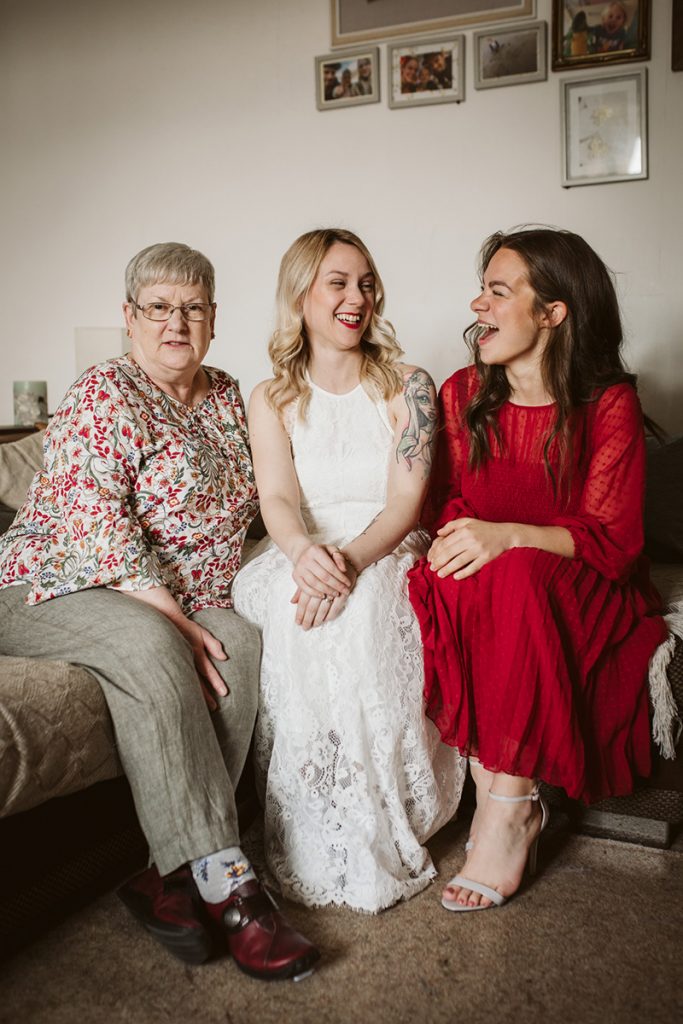 Then on to Harrogate Resgistry Office for the ceremony
Covid rules at Harrogate Registry Office meant they could have just 10 guests. Our loved up pair opted to have a traditional wedding morning where they didn't see each other before the wedding. And…..cuteness alert, their son walked his Mama down the aisle. Where Dad awaited nervously. Luke is a tattoo artist, and in his own words "you would not have wanted those shaky hands tattooing you that morning!"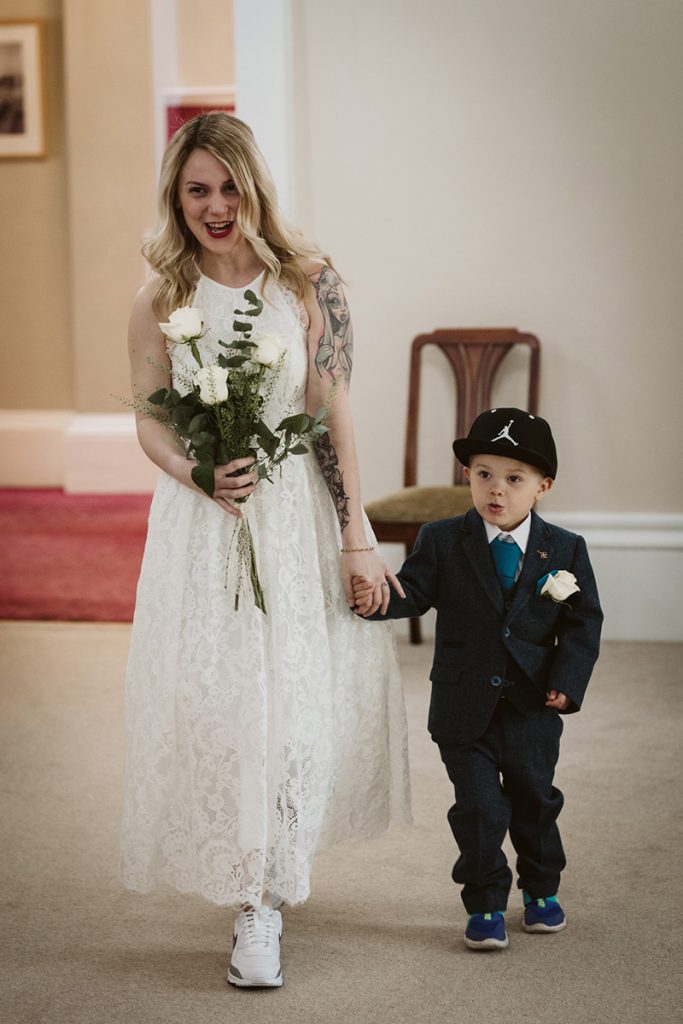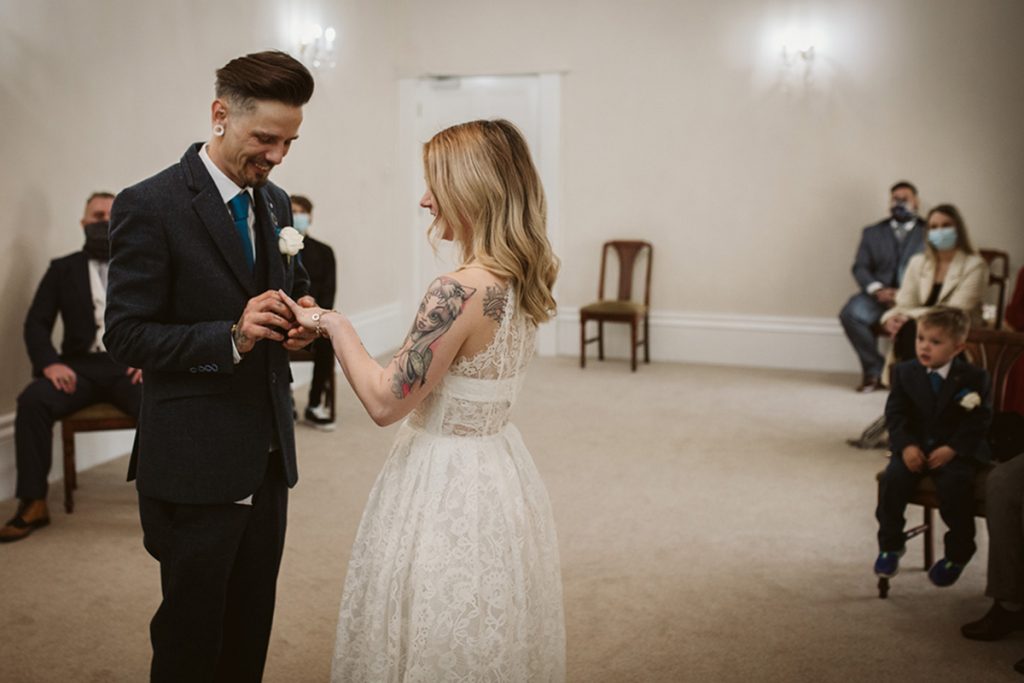 Intimate Weddings: What happens next?
Back in April 2021 when these two married, covid rules stated that there could be no after parties. In fact, the pubs weren't even open. So we made the most of the gorgeous green space on the stray outside Harrogate Registry office and had some fun with their photographs!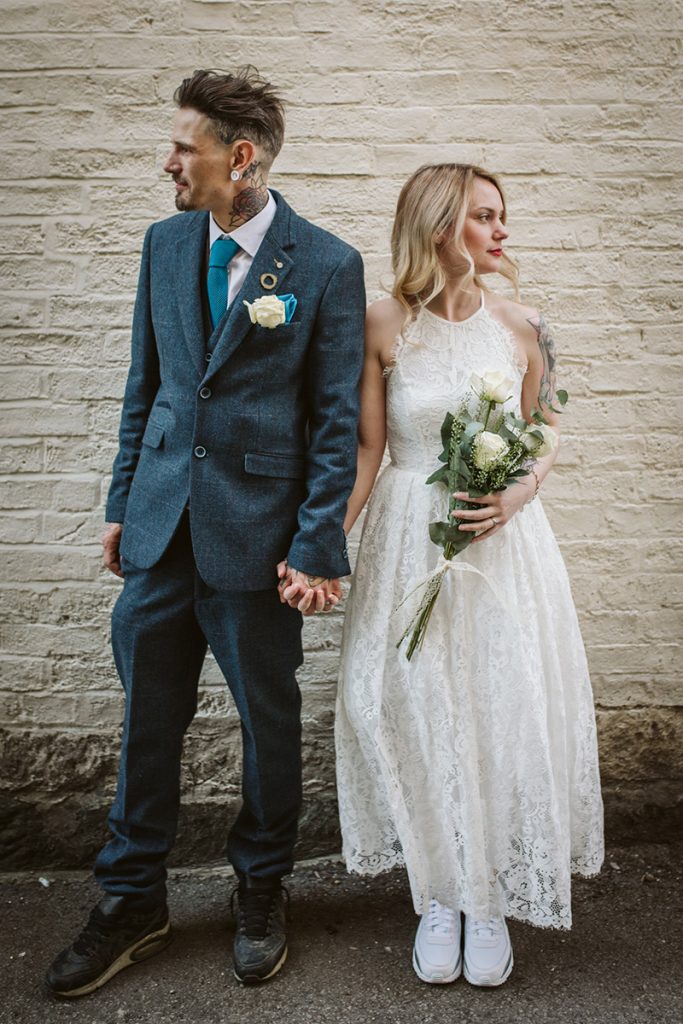 A little review of my work
Amy had this to say about my work: "To say we never actually met before the wedding, we didn't have a chance to really go through the style or shots we wanted to create – she captured every moment perfectly. We couldn't believe how well she captured our personalities in the shots without really knowing either of us!"
In fact we got on so well that I've since become Amy's PT client as I didn't realise she worked from the gym I attend. Well I have to get "wedding fit" and prepare myself for being on my feet for 12 hour days again!
If you love what you see, you can contact me via my website, email me at hannah@hannahbrookephotography.co.uk or we could have a good old fashioned phone call on 07779 271447.