Whilst much of my work is in Yorkshire, I love a little trip up the A1 to beautiful Northumberland and photograph quite a few weddings up there. This was my first ever Northumberland wedding at Newton Hall.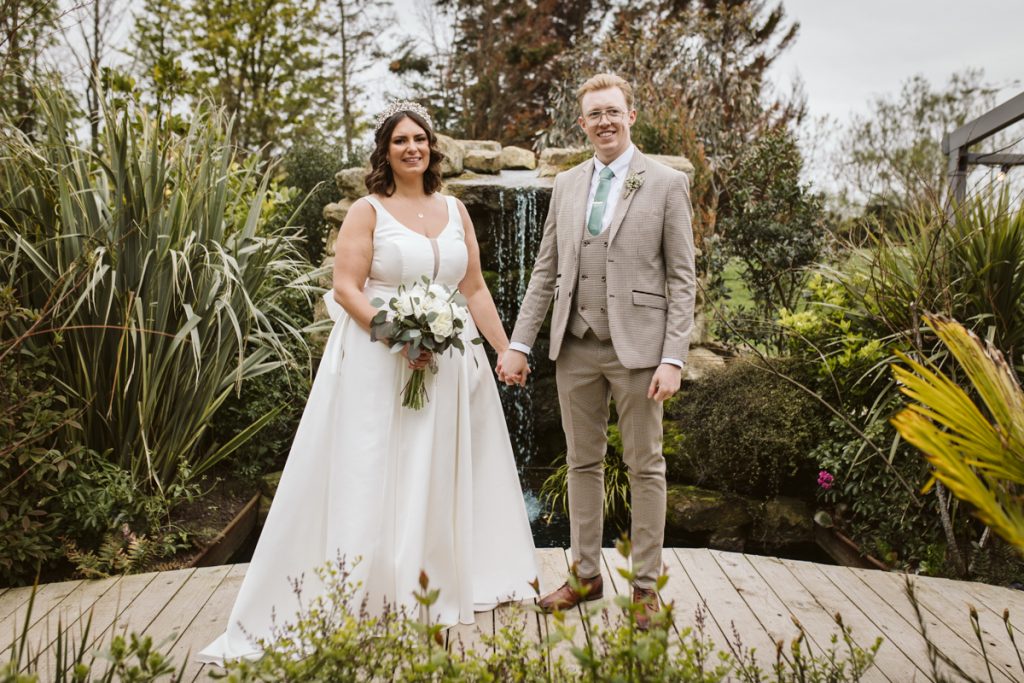 This quirky and unique Northumberland wedding venue is situated close to Alnmouth / Alnwick and offers the perfect all-in-one wedding venue.
Newton Hall Weddings
Annie and James picked stunning Newton Hall for their May wedding. We started the days photography with Bridal prep for the girls. I'm all about capturing the details, but always focus more on capturing the nerves, excitement and emotion. And this was plentiful for this lovely couple and their nearest and dearest!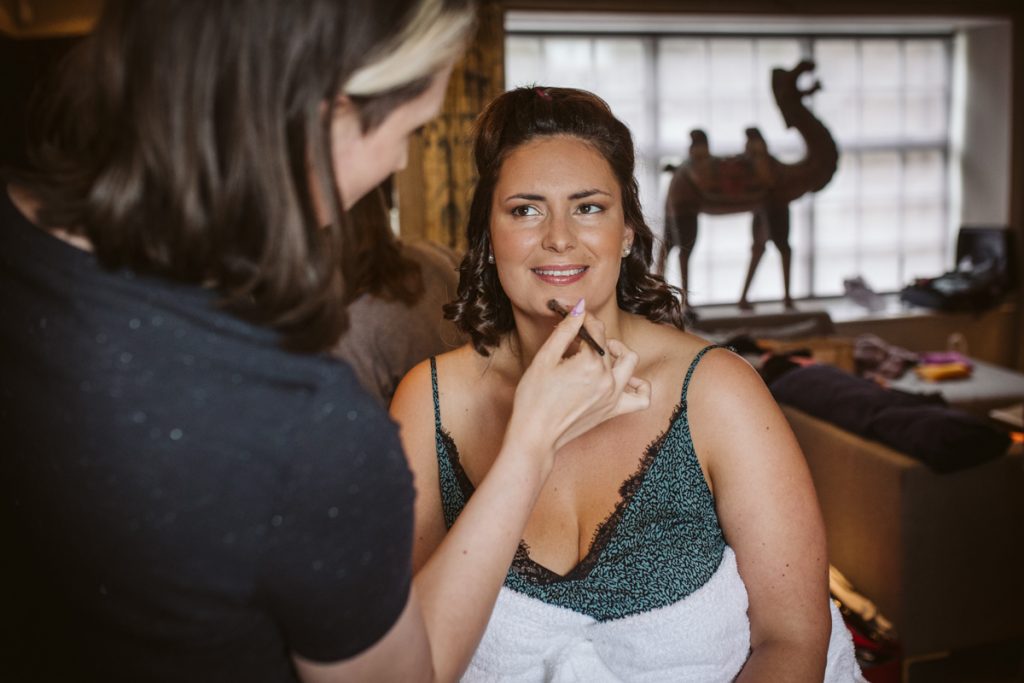 The Enchanted Chapel
Newton Hall has the option for a beach wedding ceremony, or there is the Enchanted Chapel for the perfect wedding ceremony.
Annie & James opted for the Enchanted Chapel and it was the most beautiful backdrop for their ceremony. A well thought out and emotional ceremony followed with lots of personalised touches and tears all round. A favourite thing of mine to photograph.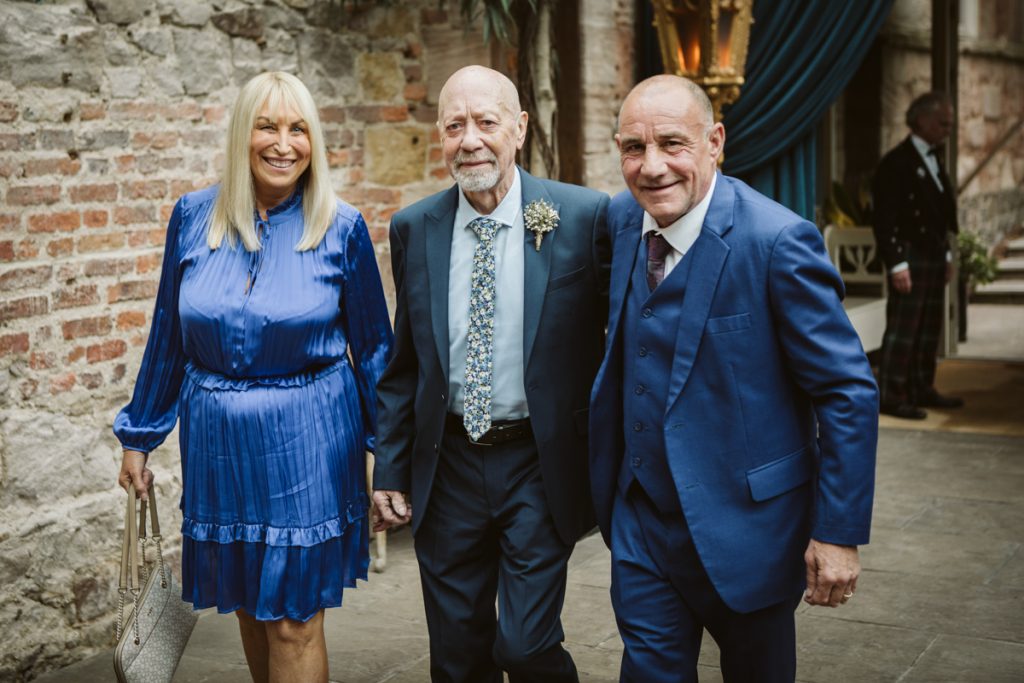 Photo opportunities around Newton Hall
It was a chilly day for May, but the grounds of Newton Hall present many wonderful photo opportunities.
At most weddings that I photograph we do the group photos as soon after the ceremony as possible and then move on to the couple photographs. I always ask my couples for a list of the group shots in advance so we can do this part of the day as seamlessly and quickly as possible. No one wants to be standing around for too long, and I personally, want my couples to enjoy as much time as possible with their guests!
On this occasion, the building had some under some damage from Storm Eunice and has covered in Scaffold. We were still able to make use of the stairs though!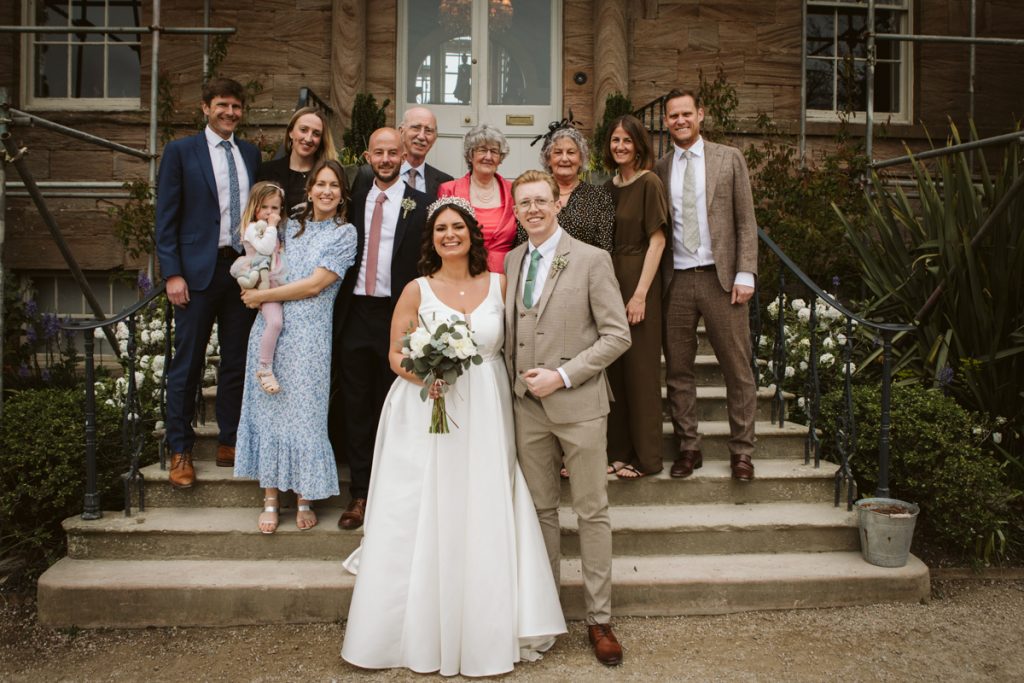 I then took the Bride and Groom for their portraits. As I say, I never want to take anyone away from their own wedding celebrations for very long, so we do a 15 minute (ish) session before the wedding breakfast. During this time I'm looking to create some beautiful and timeless portraits that you'll want to proudly display on your wall. And we'll do a mixture of photos where you are looking at the camera, and ones where you're just lost in each other.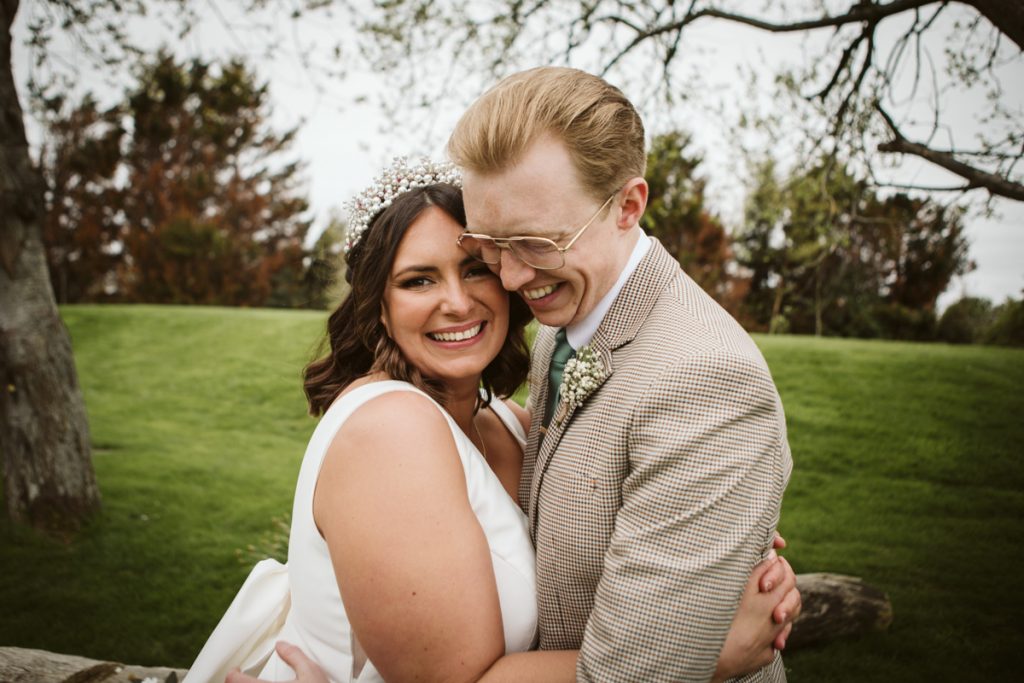 The wedding breakfast
Another well considered part of the day, with thoughtful photo memories of the couple as the table settings and hand painted rocks as the place setting names.
The speeches were both hilarious and emotional and a complete joy to photograph.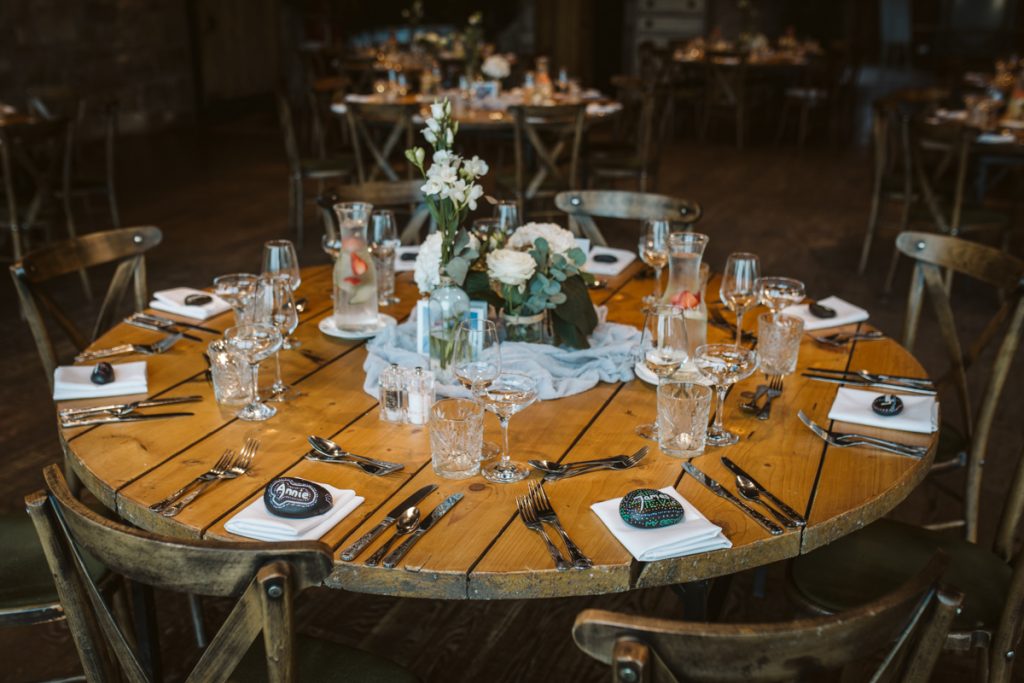 As the evening drew in, we ventured outside for the fun group shots with friends and then I left this lovely crowd partying away on the dance floor.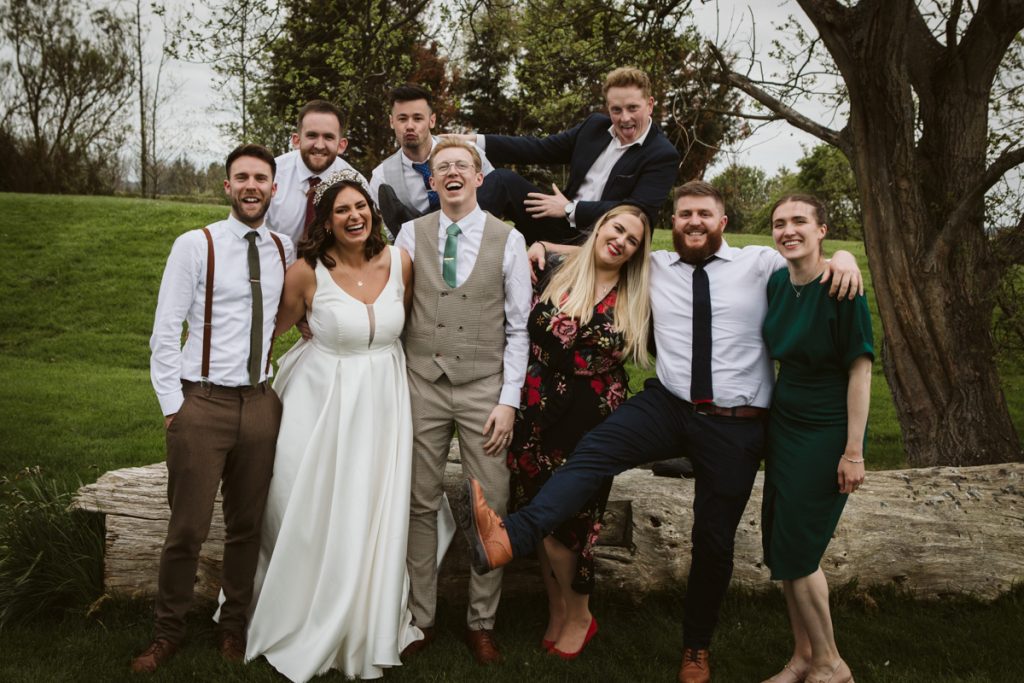 Supplier details
Venue – Newton Hall
Photographer – Hannah Brooke Photography