Being a Wetherby Wedding Photographer, the Engine Shed is right on my doorstep. It's a funky event space in a listed building and it can hold a lot of people! With one of the friendliest team's around, it's a corker of a unique wedding venue!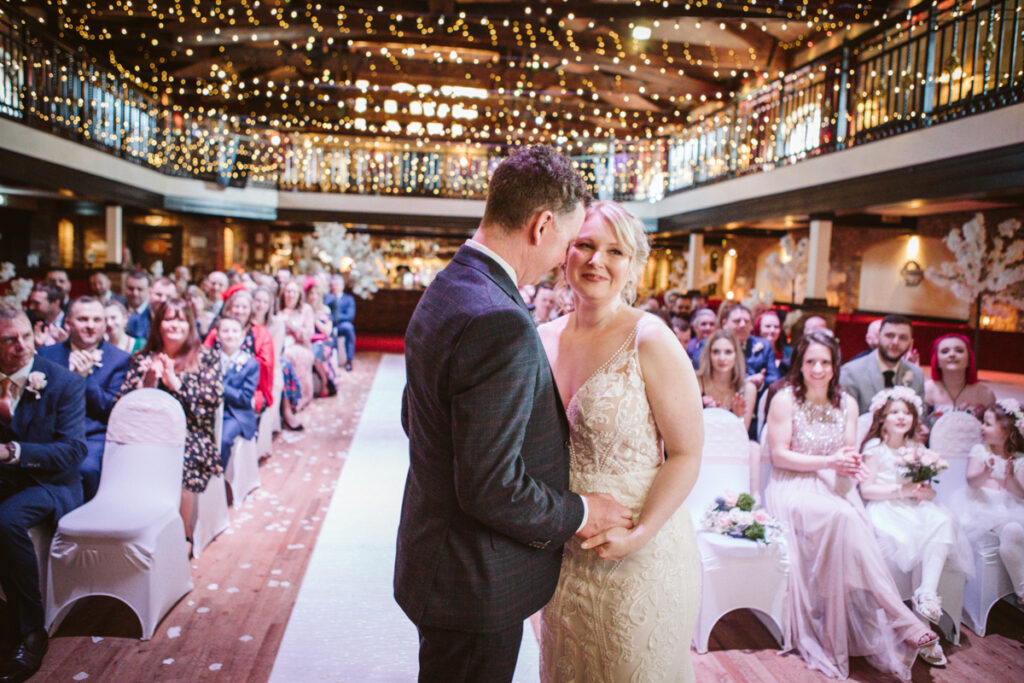 Booking their Wetherby Wedding Photographer
Faye and Paul wanted to keep their supplier list for their Engine Shed wedding super local. Following a google search for Wetherby Wedding Photographers, I was the lucky chosen one!
With children of similar age to me, at the same school, it was a wonder we hadn't already met! But as soon as we zoomed and they told me all about their vision for their big day, I knew we were the perfect match.
Prepping for the Big Day
An early start on a bright spring day, I started with the boys who were getting ready at the family home and then hot footed it to catch up with the bridal party, who were getting prepped at the local Bridge Hotel. With both daughters getting ready with Faye, the excitement levels were high, and cute photo opportunities aplenty!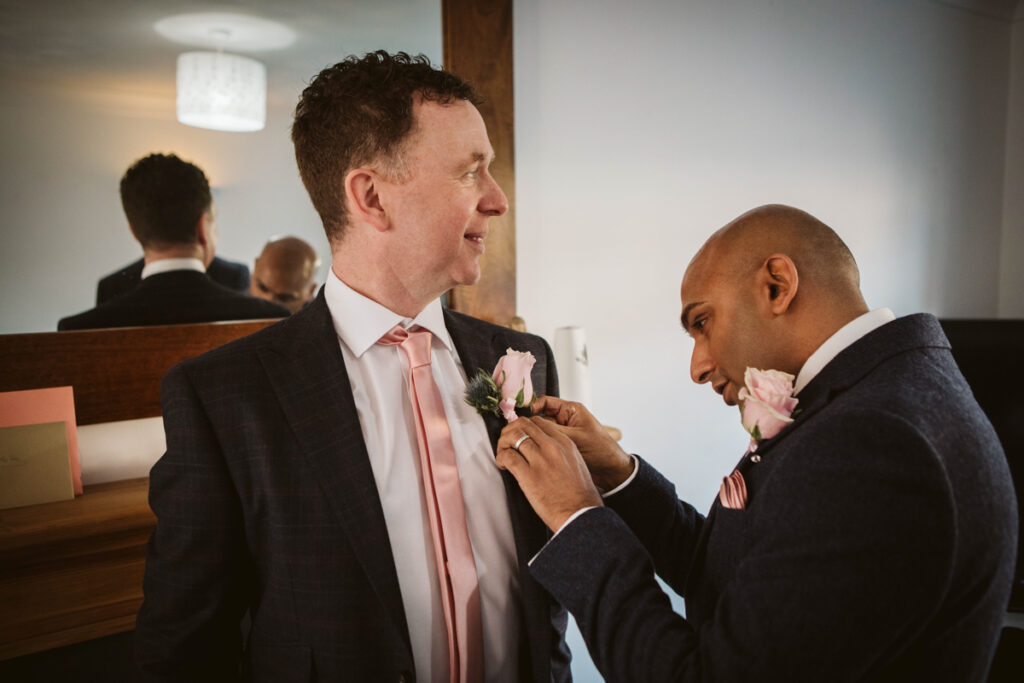 An Engine Shed Wedding ceremony
A lovely welcome from the Engine Shed team preceded a sweet ceremony. I took my position at the front snapping photos of a nervous, expectant groom, before the beautiful Bride arrived. As always, I made sure to capture all the key moments between the happy couple, and the faces of their loved ones behind!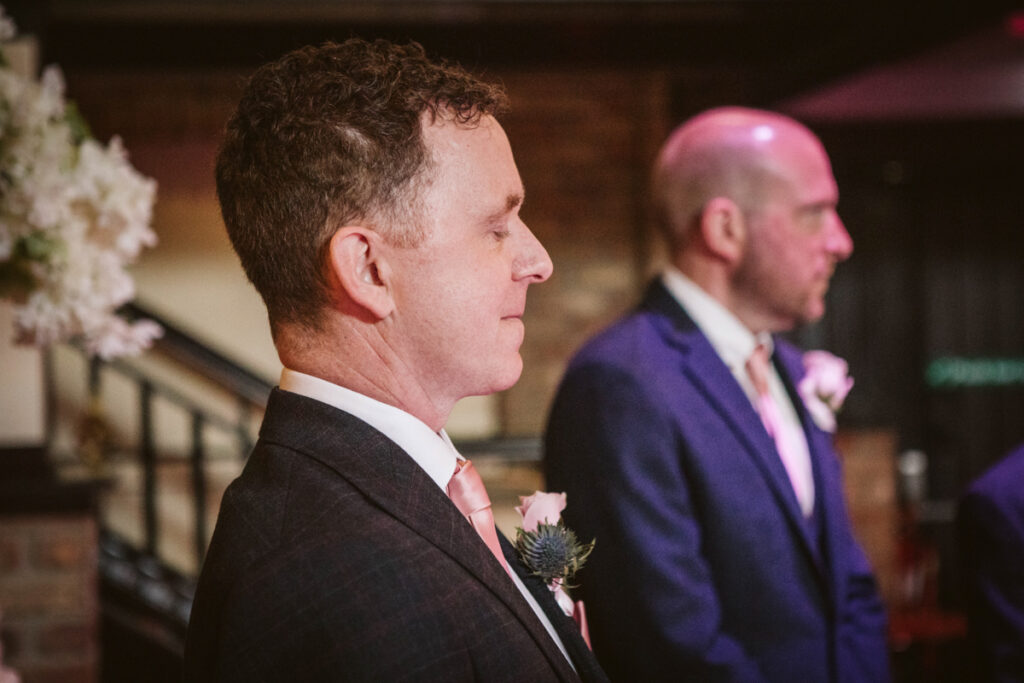 We headed straight out for the confetti throw and a few group shots, where our groom refused to be upstaged by his Bride. Or more likely, the Groomsmen refused to let the Groom get away without some fun photographs.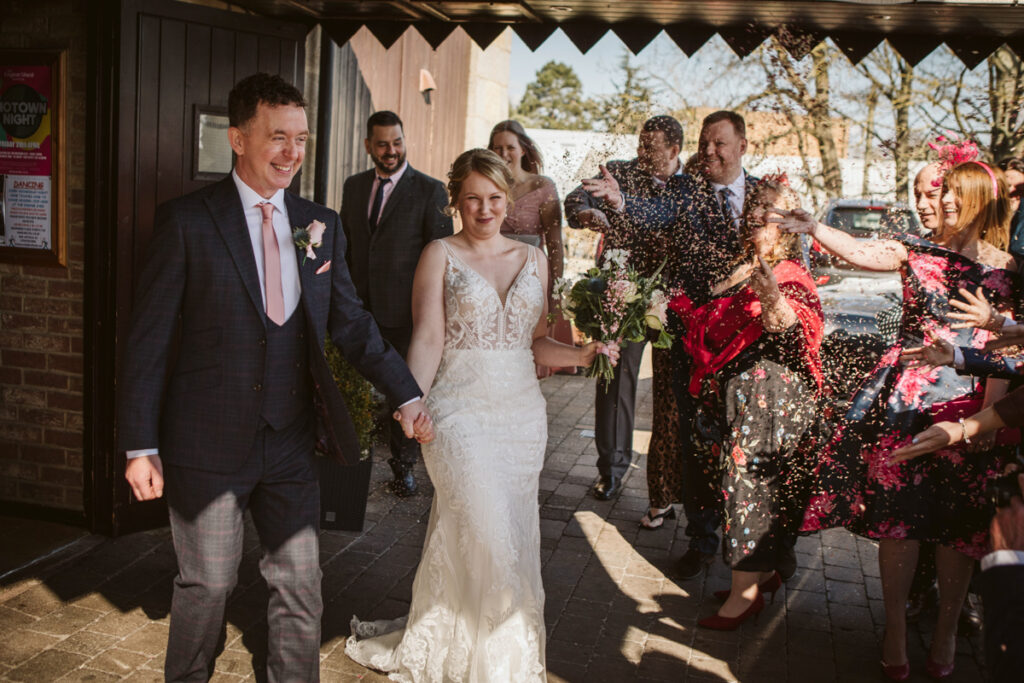 Down to the riverside
If you're planning your Engine Shed wedding, you'll need to think about where to go for your couple photographs. This is because the Engine Shed itself doesn't have much outside space. Panic not though, Wetherby does! I've taken Engine Shed Wedding couples to the riverside at Wetherby, Collingham and Spofforth Castle is also a 10 minute drive away.
On this occasion we headed for the riverside in Wetherby.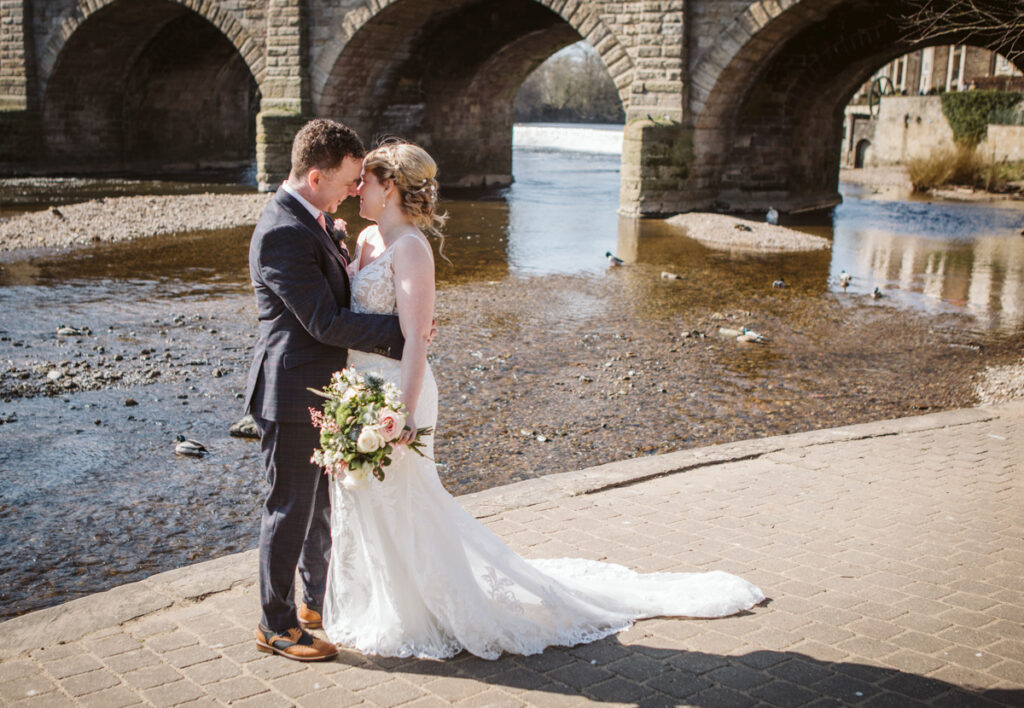 A proper Engine Shed feast!
While we were gone, the Engine Shed was transformed ready for dinner, and the carvery option was the order of the day! Yum! If you're a foodie, I guarantee you won't be disappointed by what the Engine Shed has to offer!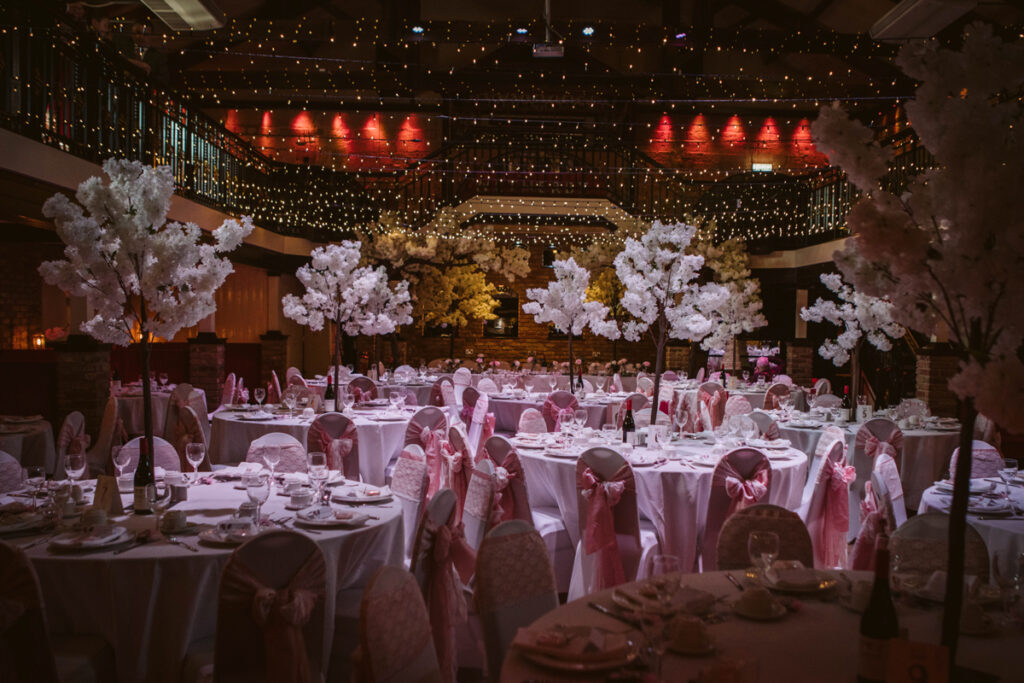 That's magic!
Magician Mark Waddington entertained the guests during the transition from day to evening. Trust me when I say your Wedding photographer will thank you for booking entertainment like a magician just for the reaction shots!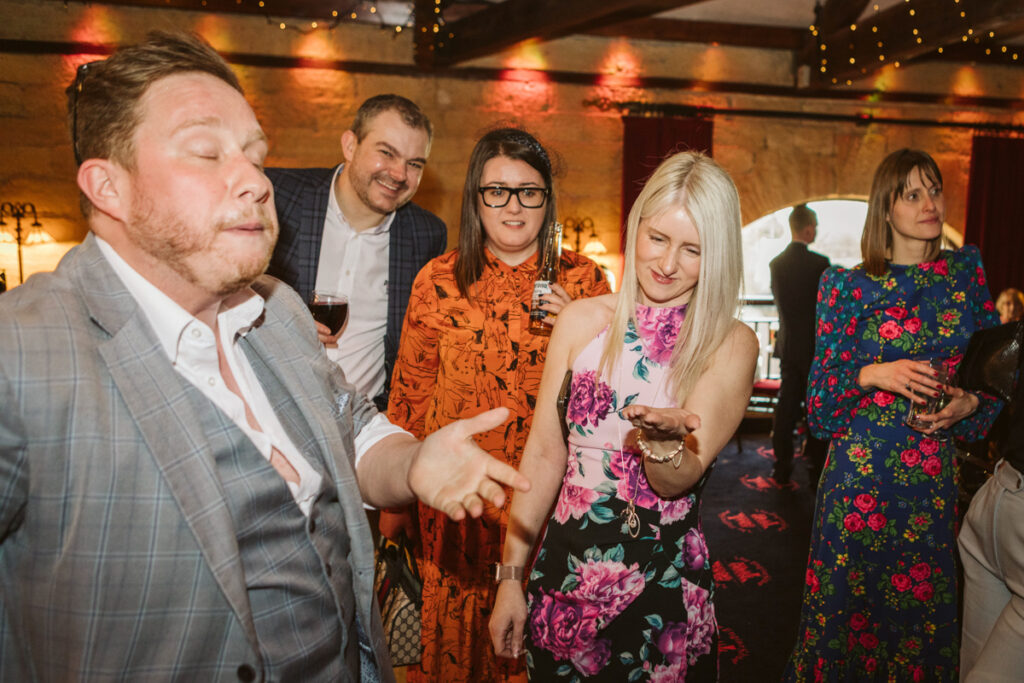 Aint no party like an Engine Shed party!
The evening guests arrived, the cake was cut and then Faye, Paul and all of their guests took to the dance floor. What a cracker. I love a packed dancefloor and I love it even more when the Groom is carrying a tray of Jager Bombs!
Could I be the Wetherby Wedding Photographer for you?
If you love the look of my images and want relaxed colourful and fun wedding photography, please get in touch – I'd love to hear all about your big day plans!
The suppliers
Venue – Engine Shed Weddings
Photographer – Hannah Brooke Photography
Make up – MUA Chrys Chapman
Hair – Mirror Mirror Wetherby
Dress – Treasured Brides
Magician – Mark Waddington