Beyond the Lens: from beginner to pro in your wedding photography business
A 6 week online course (with lifetime access) that will take you from side hustler to wedding photography business pro. Taught live to you by someone who has done just that….through a pandemic!
Beyond the lens has you covered with all you need to know to book your ideal clients, dream shoots and a streamlined, organised wedding photography business of your dreams.
Ditch the overwhelm, imposter syndrome, and all the other gubbins forever, whilst confidently generating the bookings you want and charging your worth.

I'm a full time wedding photographer, Mum of two and in just 5 years I've built a business that has exceeded my wildest dreams.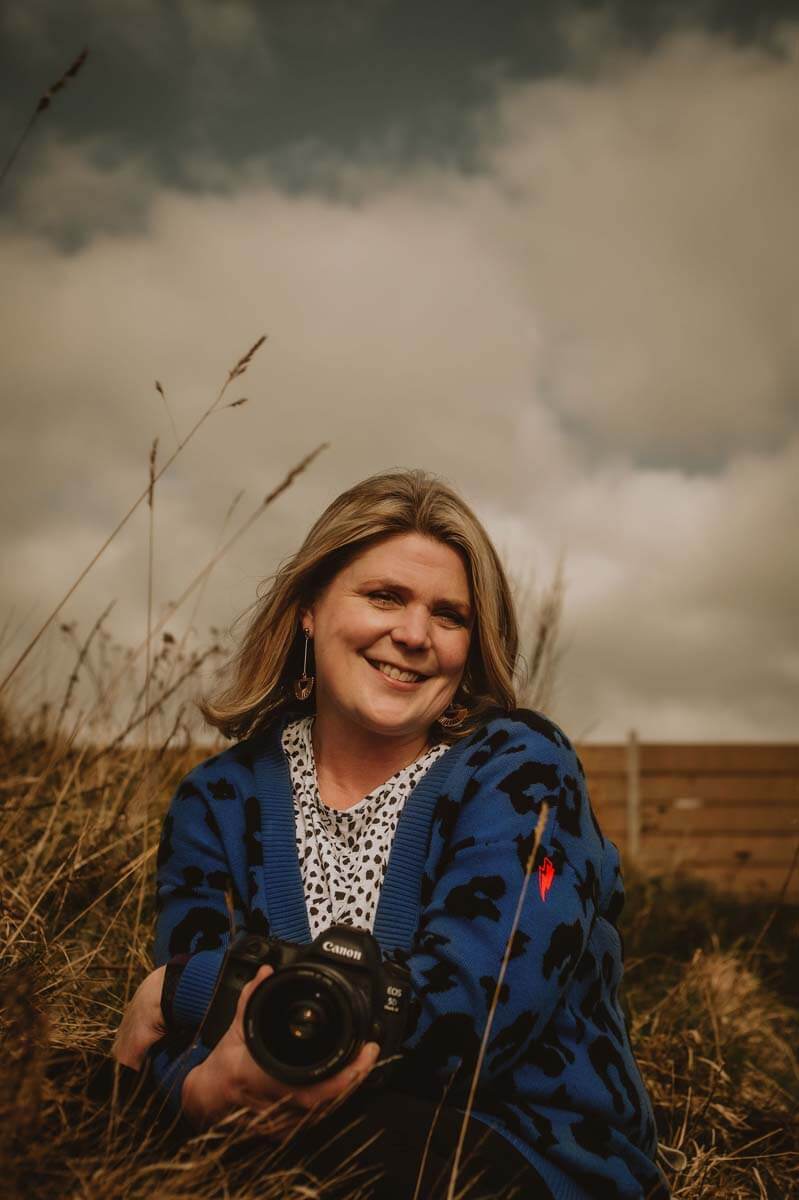 I started my photography business in 2017 on a wing and a prayer! I had no prior knowledge or experience, didn't own a camera and didn't actually even know how to use one! All I had was a strong desire to work for myself and a list of things I thought I was reasonably good at. Taking pictures was on that list….twice.
I'd love to say that was that and things went smoothly from here, but my transition to fully working with myself was a rocky one, where many mistakes were made and tears were shed. There were many occasions where it all felt a bit too hard and it would have been easy to just give up. But 5 years on from that moment I can now tell you that I went on to build a successful business and career for myself as a Wedding photographer
It hasn't been easy, but I can hand on heart say it HAS been worth it!
You're in the early stages of your business and it seems there are A LOT of other photographer's out there.
Starting a business in the wedding industry can be really overwhelming. You don't know where to start with your offer, service or price and ANY booking is a good booking, right??
Well….actually no. You want to book the clients that you really want to work with (and not the ones you don't), at the price you want to work at. Oh….and to shoot your work in your style. Trust me when I say, you are not asking too much!
I've made all the mistakes and learned all the lessons the HARD way…and now I've combined all of my experiences into a course that will help you develop your brand and build a wedding photography business that makes your heart happy.
I KNOW it feels like a steep learning curve….
I've already mentioned how I had to learn how to use a camera, and that's not even getting started on the business side of things! Here are some of the essentials when it comes to running a wedding photography business….
Finding them!

Attracting the ideal ones

Social media and websites

Building prices and packages

Knowing when to say no to the bookings that just aren't right
Essential kit

What shots to take

How to work out your on the day timings

Delighting your clients with your work
Essential software and systems

How to respond professionally to enquiries

How to keep track of those enquiries

Invoices, Ts & Cs, client communication
Backing up your images

How to cull and edit more efficiently

Identifying your unique editing style

Delivering your images to your clients

Image sharing

Referrals
My average monthly turnover has gone from £240 in 2018 to £5k+ in 2022 Creating your plan – dreaming big and goal setting. Essential kit, systems and other important stuff you're going to need.
[CREATE A BANGING PORTFOLIO]
Portfolio shoots, couple shoots and second shooting.
Create your brand. Identify your ideal clients, venues and weddings.
Marketing, advertising, providing value to them.
Looking after your clients before the big day. Contracts, questionnaires and all the other pre shoot stuff.
Shooting a wedding. Key parts of the day and specific considerations. Basic settings. group shots and flash will be covered.
[POST WEDDING DAY WORKFLOW]
Image security, culling, editing, delivery of images, testimonials, blogging.

"I reached out to Hannah back in August 2021, primarily just to collaborate and broaden my photography network. We've since shot a couple of weddings together and I have learnt loads. Contacting Hannah was one of the best things I've done for myself and my business. She was super helpful, supportive and extremely knowledgable. I had loads of questions for her, from attracting my ideal client, promoting my brand and refining my photography style. Hannah has become a good friend and a great mentor."
(Re the unposing guide) "Hannah, I feel like this is going to be a life saver for me!! I've been doing Weddings for 9 years now and as an introvert I often worry about the couple portraits, not really knowing what to say to make them comfortable quickly and get those natural shots of them. I sometimes freeze a little not knowing what will work best, or what to say if they are particularly shy. However, I feel so much more confident now with all these amazing tips up my sleeve to connect with my couples more authentically (instead of those cringe-worthy prompts I often see), and I'm excited to create more heartfelt images they will love."
– Vickie – Nia Rose Photography –

I know exactly where you're at because I have been there. This course will help you stop doubting yourself and underselling yourself to unsuitable clients This time 5 years ago, I had just returned to work after my second baby. Unsupported, unmotivated and my confidence in tatters – it's a long story but the 2017 me was on the brink of depression.
I knew I needed to work for myself. But doing what? I literally took pen to paper and wrote down all the things that I liked doing.
My lightbulb moment was a very average iPhone snap of my kids in the bath.
I decided there and then that I was going to be a photographer.
People thought I was crazy. But I bought a camera, learned how to use it and put together a business plan which suggested I'd be turning over £1k a month by doing 48 family shoots a year. I was COMPLETELY CLUELESS. But I got started anyway and I loved it.
I never expected to be a wedding photographer.
Honestly? I thought you needed qualifications to photograph weddings. But a girl I had met once or twice asked me to photograph hers on the 1st April 2018. I assumed it was an April Fools joke, but she was serious and so I photographed my first wedding in April 2018 and this was my second lightbulb moment.
I'd never felt so at peace in my work.
I realised that photographing weddings was my future.
I started advertising accordingly and building my portfolio. I photographed 2 weddings in 2018, 6 in 2019 and I had booked 12 weddings for 2020. All whilst running my business part-time.
Something had to give…
I'd got busy and I needed to make a choice. So I quit my day job in the January of 2020. And I was still working on the basis of turning over an average of £1k per month. And then the pandemic hit and £1k became….ZERO.
It turned out that the prospect of zero income lit a fire deep within me.
I have created a full-time business that's beyond my wildest dreams.
My current turnover is 5 times what I originally believed I could do and that number is set to increase.
I truly believe in myself.
And this has been the main difference between the 2017 me and the me now. I've been prepared to invest in myself to get here. I'm doing work I love, for wonderful clients at beautiful venues. No more competing for business on facebook forums and I'm able to say no to work that doesn't excite me or isn't the right fit.
I honestly don't want you to struggle like I did.
So I've created this course to help you get there much quicker. I genuinely believe there is more than enough work for us all out there, we just need to tell the world what we are doing, and go grab it by the horns.
Are you ready to get started and build your wedding photography business?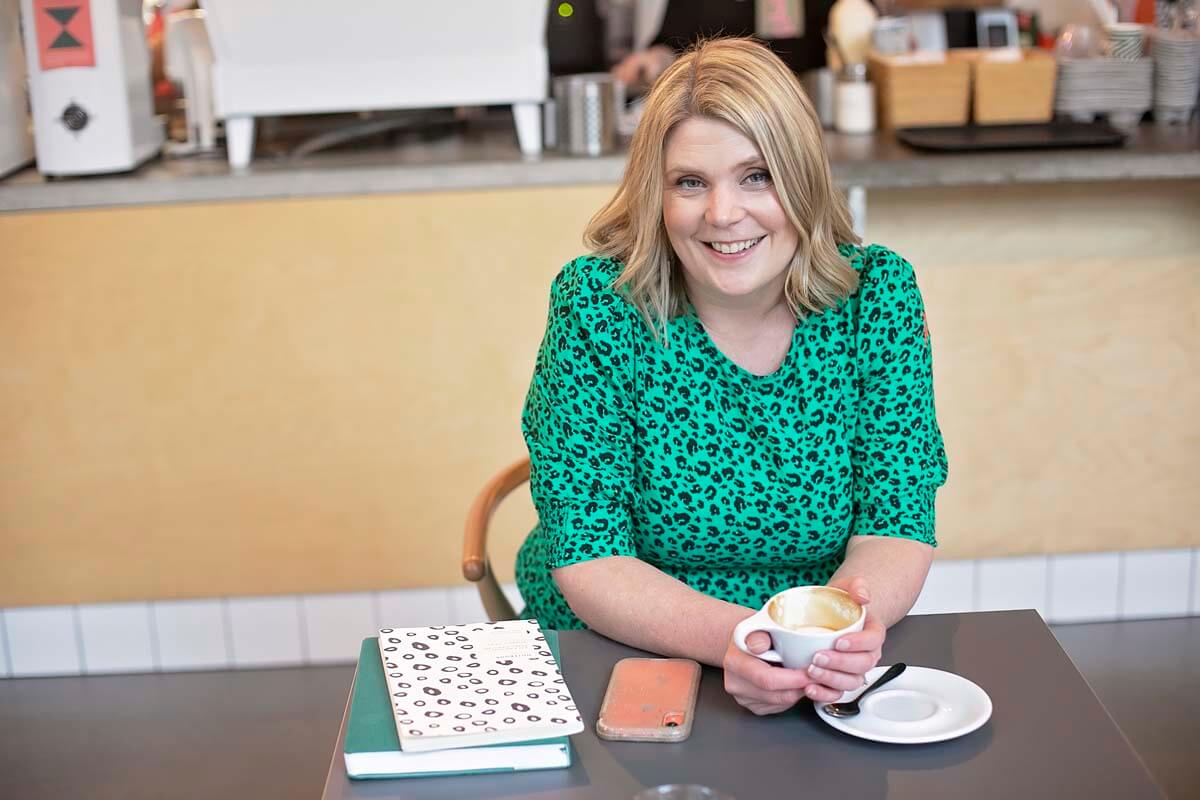 [Is this course just for beginners?]
This course is for ANYONE who wants to build a wedding photography business of their dreams. You might have been shooting weddings for a while now but not quite attracting the bookings you want or feeling confident in your pricing. OR you might be a complete beginner like I was. Either way, you're very welcome here!
[When does it start?]
The Beta run of the course starts on 9th May 2022. You'll be helping me to shape the content and I will be fully supporting all attendees. For that reason places are limited and the price is a lot less than it will be for future intakes.
[How will it be delivered?]
Via weekly zoom sessions which will be live. (yes, there will be recordings, because I know how busy life is!) and you'll have an accompanying PDF workbook for each module.
[Will I actually learn anything?]
YES! This course is my entire business structure and a combination of all my doink moments and things I've learned the hard way. I honestly wouldn't release it to the world, if I didn't think I could help you build a successful wedding photography business!
[Can I pay in instalments?]
Yes there's a payment plan option to pay in three instalments.
9th May might be a long time to wait so I've got some juicy bonuses for you to be working through….
1 hour 121 with me

The (un)posing guide

130 shots to take at every wedding

Instagram / website audit & action plan