Can you really get married in a marquee in Autumn? Yes you can! And here's all the glorious autumnal marquee wedding inspo you need!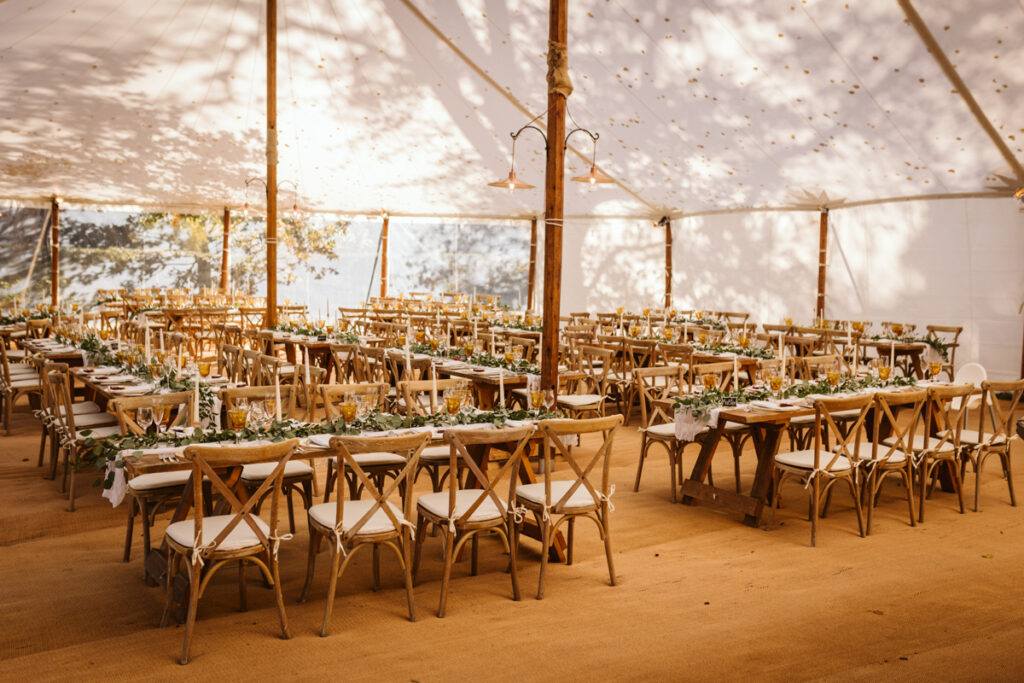 Sophie and Gawain booked me for their North Yorkshire wedding because they loved my fun, candid and documentary style. They married in Sophie's home village of Lumby, North Yorkshire and it was the most beautiful British-Brazilian fusion wedding.
Autumnal marquee wedding inspo
The wedding was planned to perfection by Courtney of Emmy Events (all suppliers websites are listed below), who created the dreamiest autumnal backdrop inside the marquee at Lumby Hall.
Doesn't it look stunning?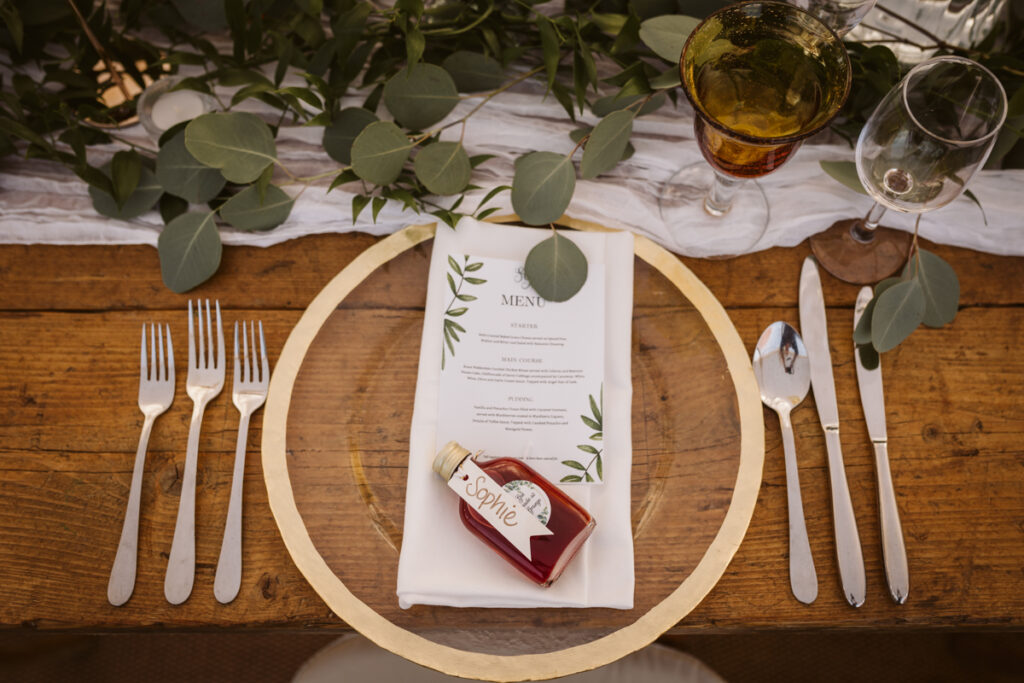 I must admit, we lucked out BIG TIME with the weather. The problem with booking autumn weddings in North Yorkshire, is that it's RISKY with the weather! (Actually, any day in the UK is risky with the weather.) But this was a classic, beautiful and sunny autumn day.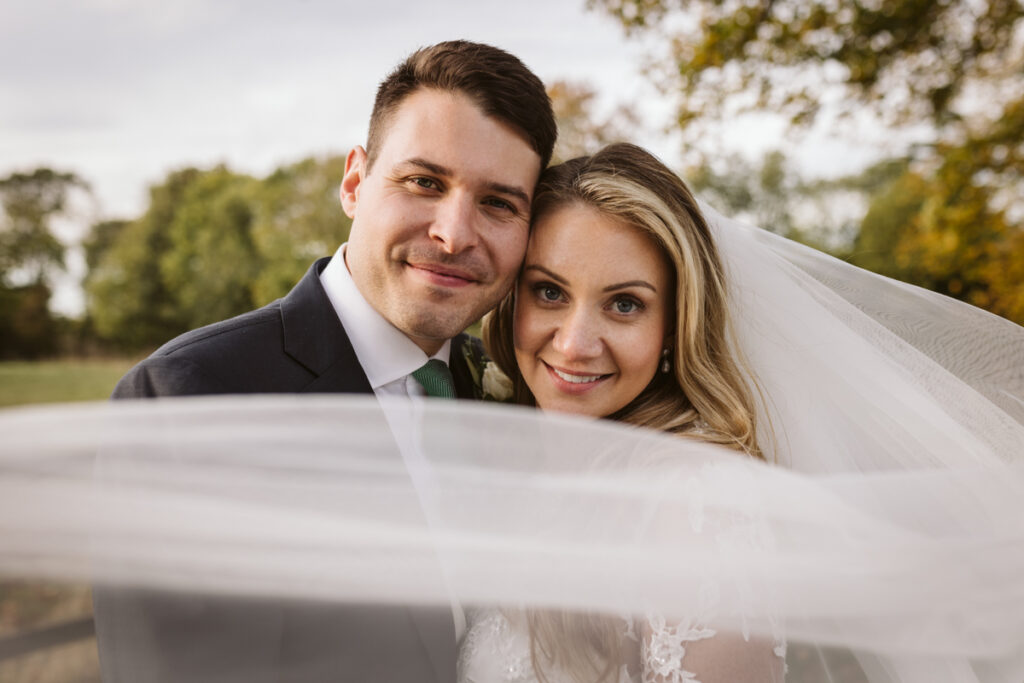 Prepping for this marquee wedding
Sophie and her girls got ready at her family home, which I love for sentimental value (I was a get ready at home bride too!) Meanwhile Gawain and the boys had hired out Lumby Hall for their preparations. Note – not normally a wedding venue, but with it being on my doorstep, I really wish it was!)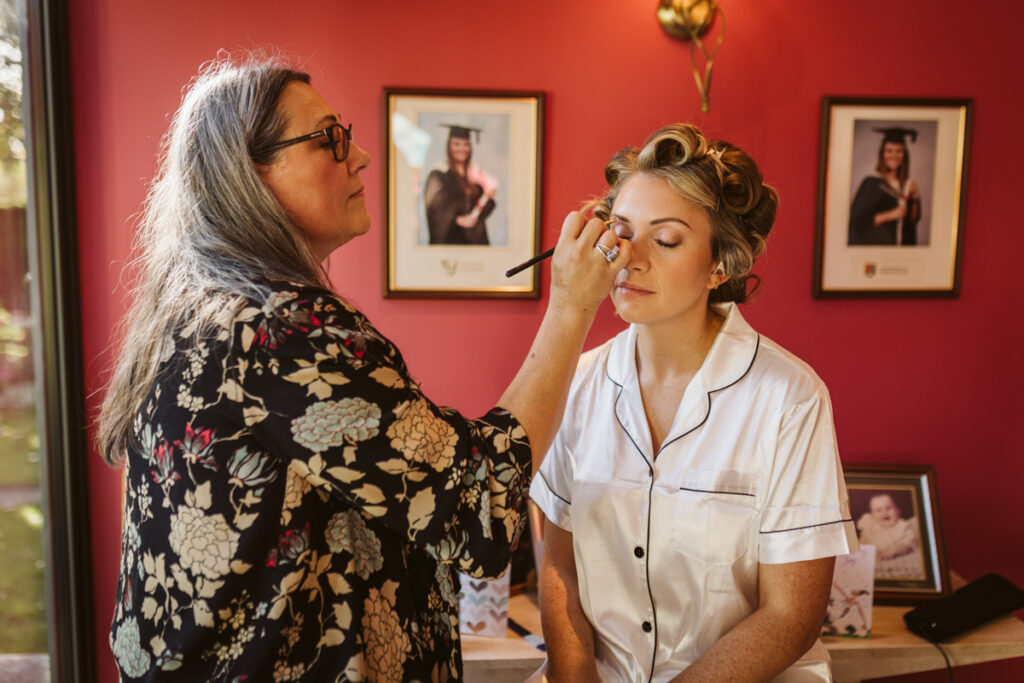 A church ceremony
The ceremony took place at St Mary's Church, following a long tradition of weddings there for Sophie's side of the family. It was a super personal and well thought out ceremony with lots of interaction from the family members.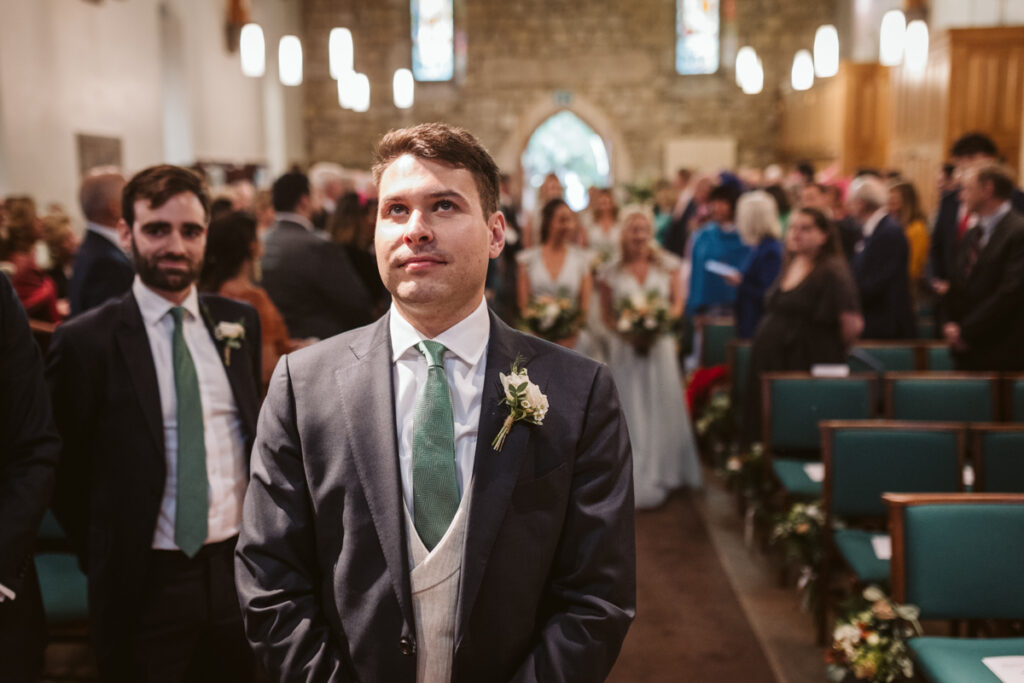 Autumn wedding photos
Autumn is one of my favourite seasons with a delightful bronze and gold backdrop of leaves, low sun in the sky and beautiful soft light. So we decided to do all the family photos and couple photos back at Lumby Hall.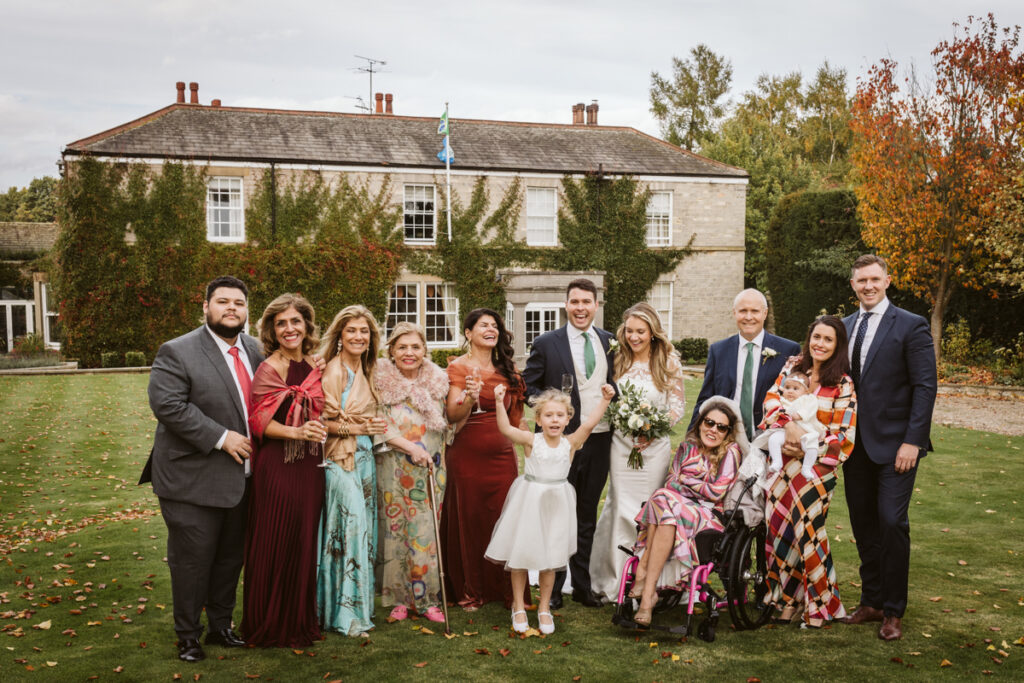 Party time in the marquee!
The speeches were between courses and there wasn't a dry eye in the marquee! Sentimental, thoughtful and emotional and not taken from google or chapGPT! All the ingredients of a great wedding speech in my opinion, and plenty of laughter and tears for me to capture!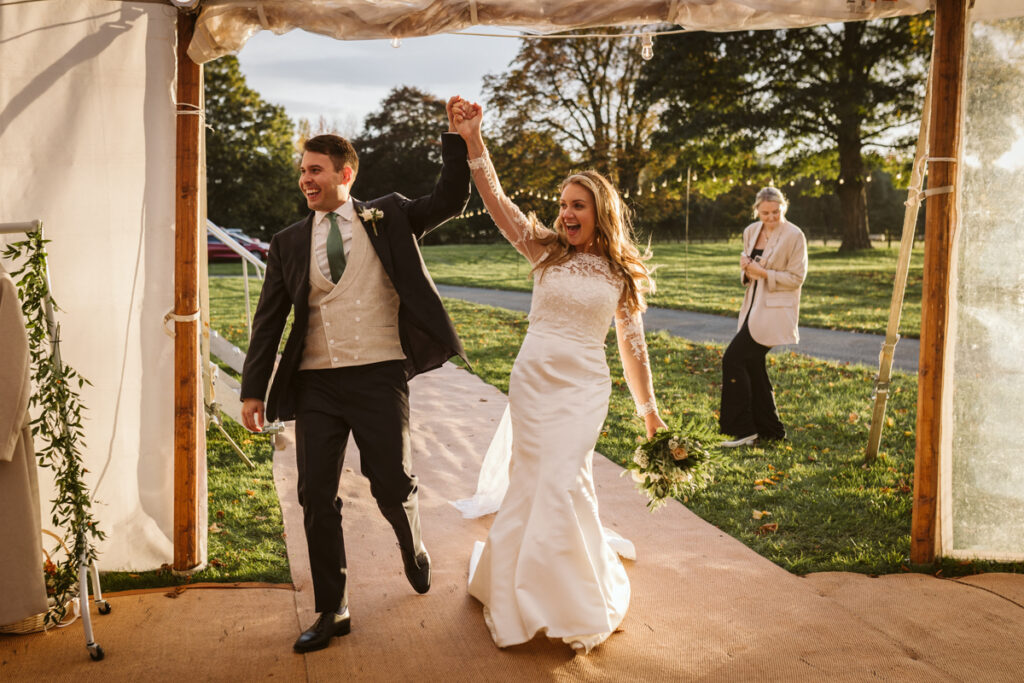 And then the party REALLY got going. Sophie had asked me for band recommendations and I suggested Truly Medley Deeply based on everything she told me about their wedding. And there's nothing I love more than a packed dancefloor!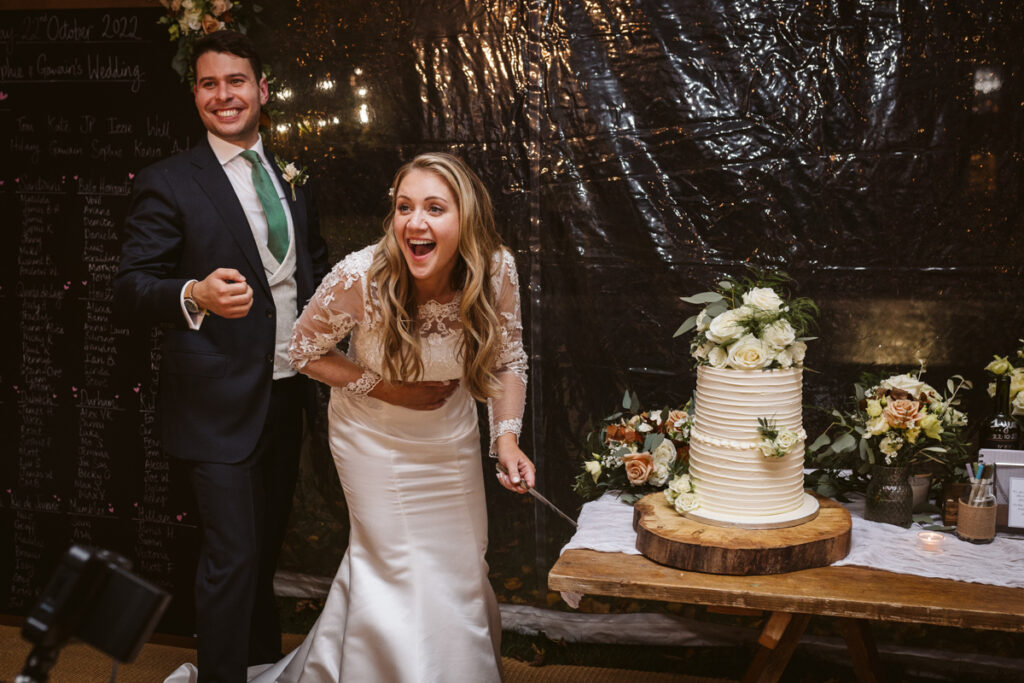 Testimonial from the bride
Sophie sent me the most wonderful thank you card, and this is what she had to say:
"I don't think "thank you" really cuts it! We are SO incredibly lucky to have found such a wonderfully talented photogropher for our wedding, but even more lucky to have found YOU. Your kindness, patienc and warm approach towards helping us prep for the wedding, the engagement shoot and on the big day itself meant that we not only found an amazing photographer, but also a friend. Getting married, planning a wedding is all such a whirlwind. You helped us navigate these unknown waters with skill, grace and LAUGHTER! So thank you – we will forever be grateful to you for preserving our memories of our precious day."
If you'd love me to photograph your wedding – please contact me!
Supplier details
Planner @emmyevents_
Venue Lumby Hall
Photographer @hannahbrookephoto
Videographer @danwilliamsfilms
HMUA @nataliewmakeup c/o @mua_chrys.chapman
Dress @elitebridaluk
Suit @suitsupply
Caterer @yorkshireparty
Band @tmd_band