Laura and I met through a local networking group for creatives, connected on Instagram and I was really interested to hear more about her business, and how she is finding life as a Mummy. Here's her story:
What's the best thing about being a mother?
When I gave birth to Charlotte, I instantly knew that I had met my best friend for life. She gave me strength, determination and pride that I had never felt before. I love watching her discover something new, I love watching her playing with her friends during classes and whilst I peak through the door at nursery. I love how I she makes me want to be a better version of myself – so that I can show her resilience and how anyone can overcome anything. Although time passes so quickly, I'm so excited for what the future may bring, the places we will visit, the experiences we will have and the memories we will make!
And the most challenging?
The most challenging element of motherhood is the tantrums that take you completely by surprise! I know I'm not alone in this, yet, I find it so hard to maintain my cool especially when I feel like I've tried everything to calm Charlotte down. I do feel that a little cuddle and a few calm words go a long way – I just need to persevere with it!
What did you think you knew about being a Mother, before you became one?
I'll be honest, I never saw myself as a natural mother. I always knew that I wanted children, yet, I was unsure as to what type of mother I would be. I knew that it would be a rollercoaster and that no two days would be the same. My focus was to ensure that I remain an open and honest mother and figure everything else out along the way.
What do you know NOW that you'd go back and tell your pregnant self?
Everything is going to work out, everything is going to work out better than you ever realised. Just look after yourself and enjoy your pregnancy, trust yourself that you can do it. The best days are coming.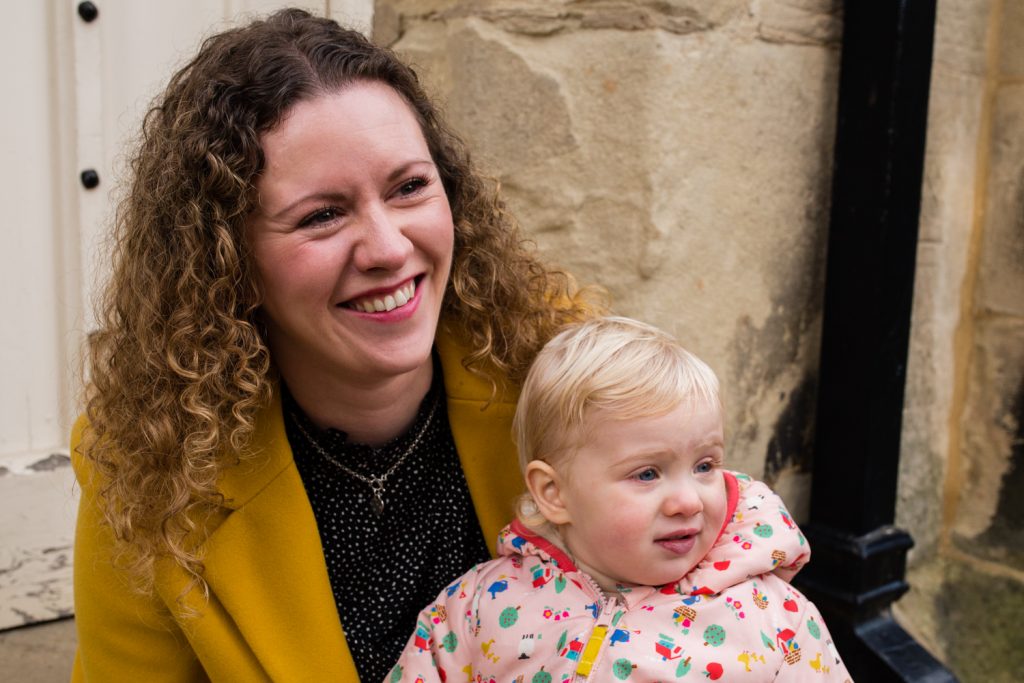 How have you changed since becoming a mother?
So much has changed since I became a mum and a lot of it is down to hypnobirthing. I feel a lot more confident in myself; feel like I have a purpose and a reason to enjoy each day. I am a lot more honest with myself if I'm having a tough time as I know it's important not to bottle it up – I want Charlotte to live in a home where she feels she can speak up.
I've also plucked up the courage and have gone self employed since becoming a Mum! I set up The Yorkshire Hypnobirthing School earlier this year as a result of the positive impact hypnobirthing and a positive birth has had on my life. It's literally changed everything for me.
Has your perception of yourself changed?
I feel like I now have a lot more respect for myself. I feel like I have something to give, my confidence to show the world who I really am is finally back after a really long time – my quirkiness and randomness is part of my charm (I like to think so anyway)! I have more drive for success and really feel like becoming a mother has empowered me to be able to do things the way that I want to as opposed to how I would have done in the past. I'm no longer afraid like I once was.
Would you change anything?
I'm not sure I would, to be honest; I think the only thing that I wish I had done was spend a few more weeks at home getting to know Charlotte before getting out and about. I really enjoyed those weeks of being out with her but never understood how quickly the newborn stage flew by!
What one piece of advice would you give to an expectant parent?
Do what works best for you, you'll get loads of advice and tips but one thing to remember is that we are all different and you have to choose your own path because there is no right or wrong!
Help is always on hand if you need it and don't be afraid to ask if you need a hand – we've all been there, motherhood is a rewarding but hard job!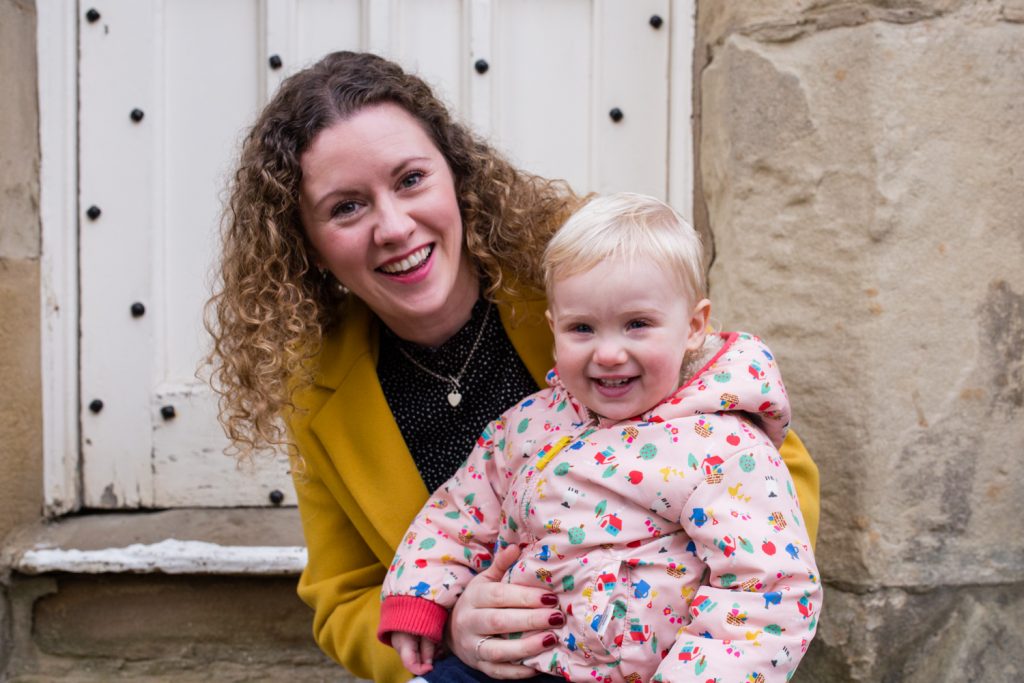 Laura runs The Yorkshire Hypnobirthing School which runs hypnobirthing and positive birth classes throughout Yorkshire. She offers a variety of classes in groups, privately and online. For further information head to www.theyorkshirehypnobirthingschool.co.uk or follow Laura on Facebook or Instagram!